How to light cities? More than 40 perspective architects, designers and engineers struggled with that question during the first light hackaton in Navapolack at March 12-13, 2018. Let's see how and why students want to transform Polack during the Festival of light this autumn. Festival will take place in the framework of EU-funded project "PubLiCity".
City is made by its citizens – this idea united hackaton's participants. Authors showed 10 concepts. Interactive, energy efficient, dedicated to climate change were among them. How do students want to change urban space with light?
Interactive swing "NoCost"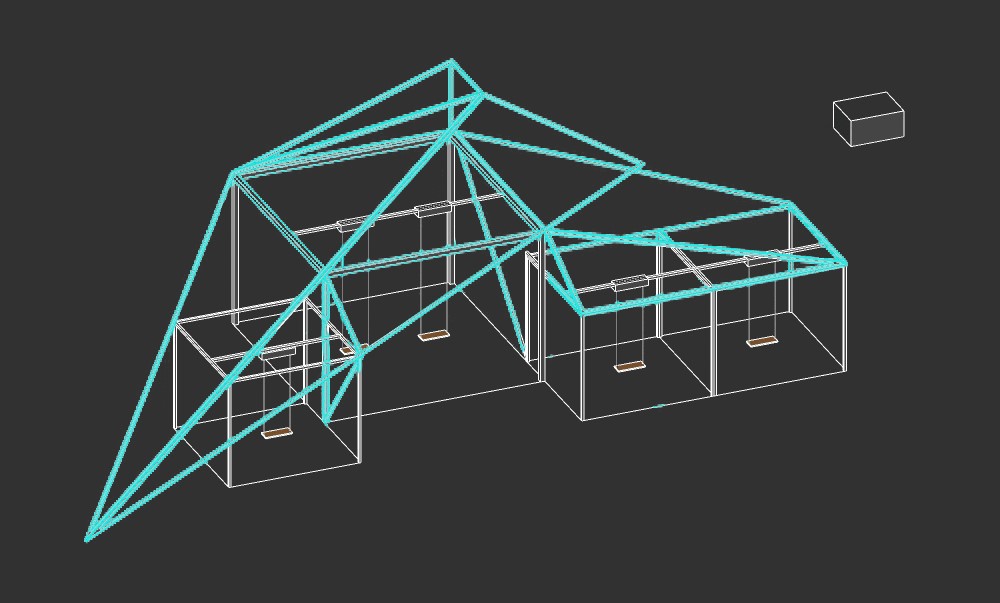 Authors of this concept suggest citizens to take a ride on swing. They will work without connection to the electrical network. Energy generates when somebody rides on them. More people on swing, more light elements work. Students want to place them near ecological museums. They believe that swing will attract there visitors.
Katsiaryna Tsaruk, one of the authors of the concept «NoCost»:
"We want people to be more responsible for what they do. Swing will work autonomous: only when someone ride on it, lights work from produced energy. We hope that citizens will understand the reverse system. Less they use electricity, less they affect climate"
Ozone layer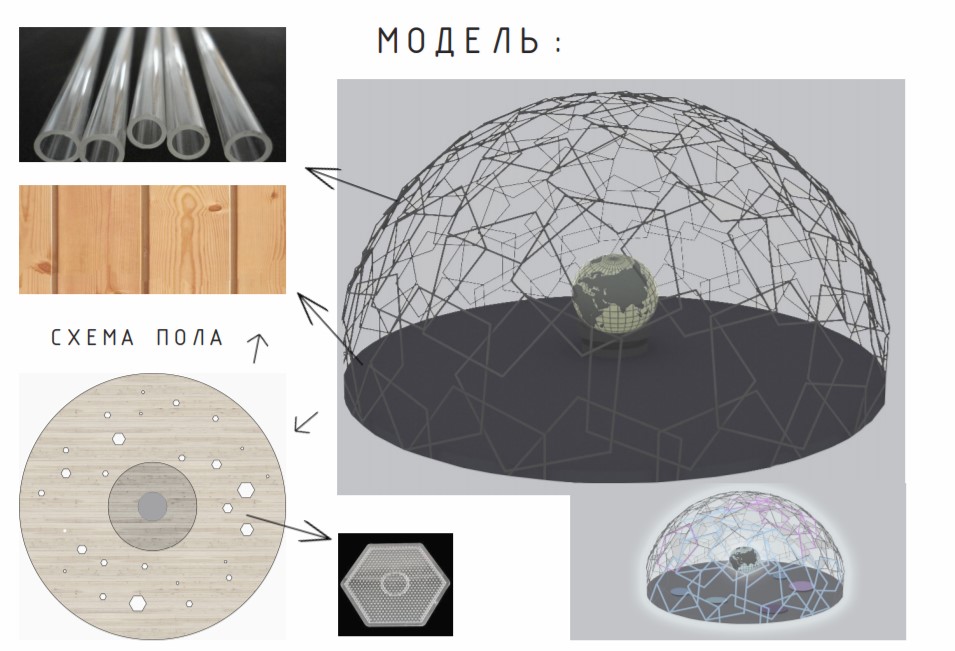 Authors prototyped dome in the form of ozone layer. Planet Earth is situated in its center. Dome is illuminated except holes in the nighttime. Holes symbolize problems with the ozone layer. Citizens can "cure" it stepping on special buttons. When man stands on it, ozone hole becomes "healthy". More people take part, more "healthy" ozone layer becomes. Students want to show citizens that the destiny of our planet is in our hands. Sphere can appear at the Francysk Skaryna square in Polack.
INPANEL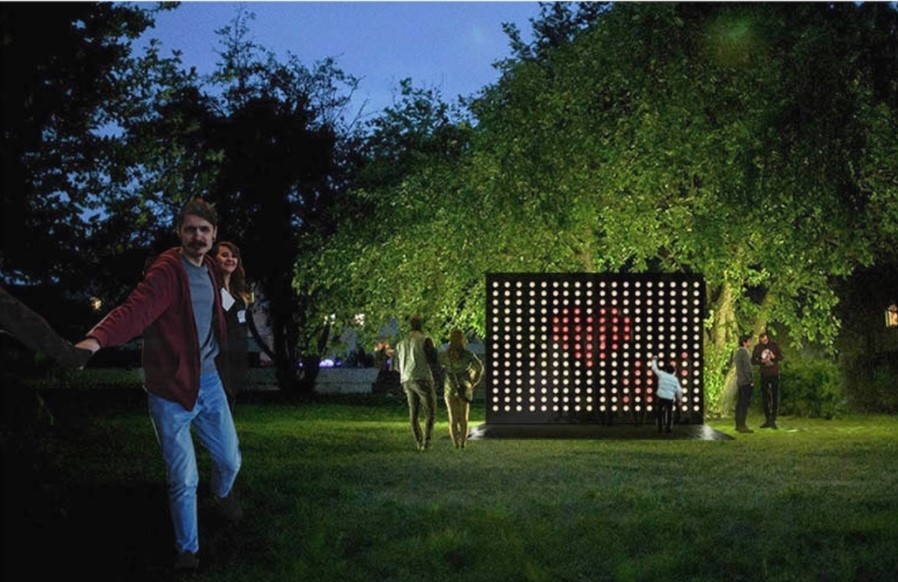 Team calls their idea as a mix of art, energy efficient technologies and games. INPANEL is an interactive light screen which repeats movements of person standing near it. But there is also another regime, when citizens can create their own light installations by pressing its elements. Also INPANEL can be used as scene for urban events and as placard at the daytime.
About the contest of light installations
Participants developed their concepts for Light Installation Contest for the Festival of Lights in Polack. First step of this contest took place from February 12 to March 15. Those who passed to second step will be informed after March 23. Each winner will receive from 1000 to 1500 euros to realize project and install it during the Festival. More information about contest: http://polack-light-fest.tilda.ws/arch-contest.
Tatyana Tereshchenko, organizer of the Hackaton and Head of Design and Brand Management department of Polack State University:
"We organized hackaton to put students' attention to the topic of street lighting, responsible energy consumption and climate change. Such format developes critical thinking and teaches to work in team with tight deadlines. We wanted to unite students from different specializations and happy that architects, designers, sociologists, engineers gathered at one platform. Possibility to send concepts to the Contest and receive money for their realization is a pleasant bonus for participants of this event".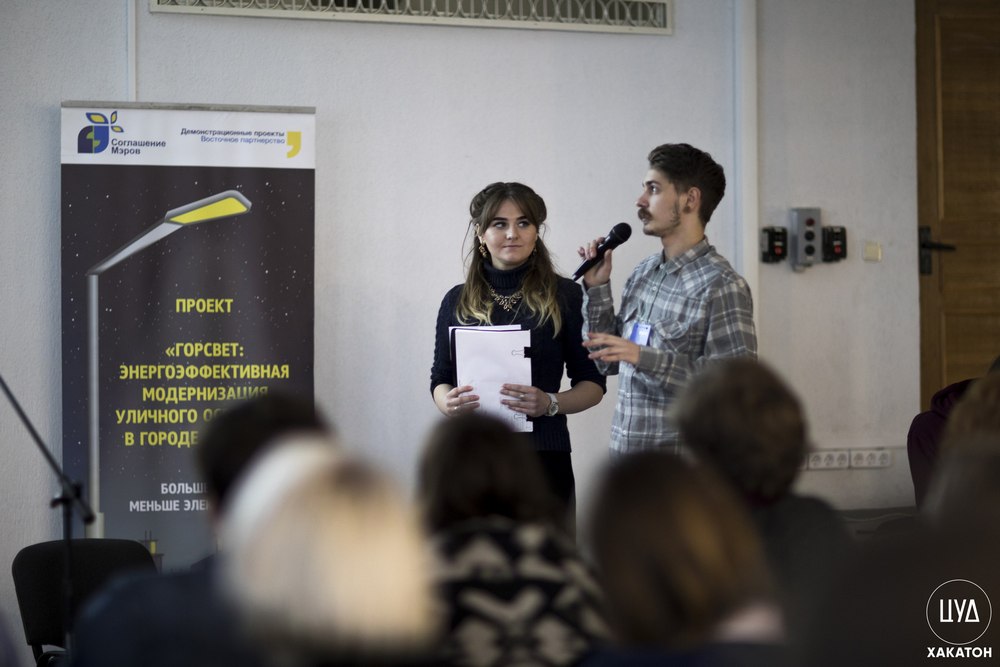 Hackaton was organized by the Centre of Urbanistics and Design and Polack State University with the aim of Interakcia Foundation in the framework of "PubLiCity" projcet. Project is being funded by the European Union under the EU4Energy initiative.
The Festival of Lights is a large-scale holiday of light art which is going to take place through the Energy Days during the City Day in Polack this year. It will be organized by Interakcia Foundation and Polack District Executive Committee in the framework of EU-funded project "PubLiCity". Light installations will appear on the streets of city centre as well as night city tours, workshops, flashmobs and contests will take place during the event.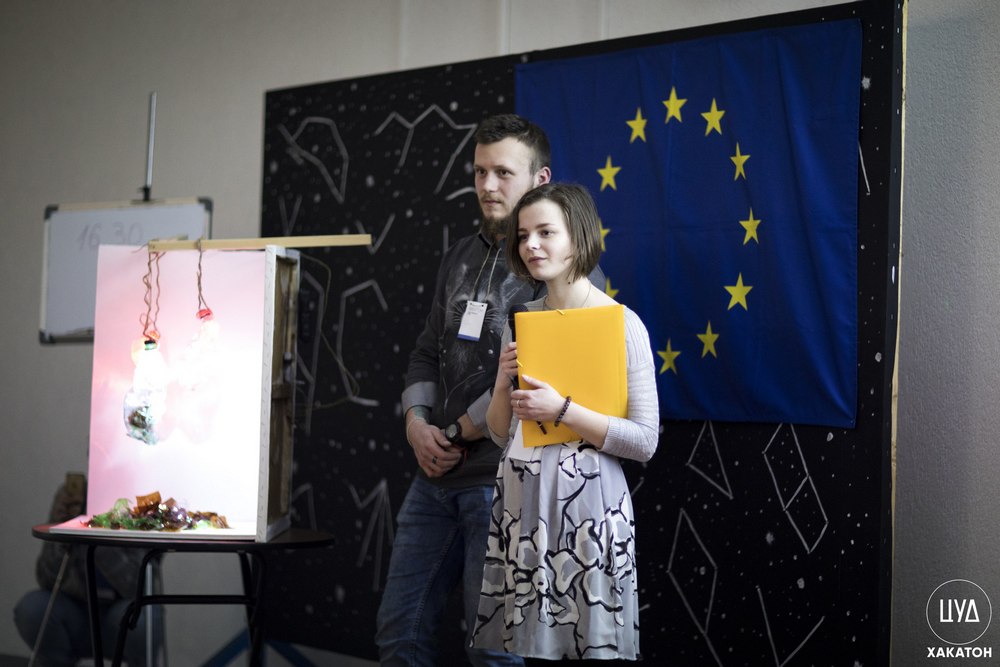 The EU4Energy Initiative covers all EU support to improve energy supply, security and connectivity, as well as to promote energy efficiency and the use of renewables in the Eastern Partner countries Armenia, Azerbaijan, Belarus, Georgia, Moldova and Ukraine. It does this by financing projects and programmes that help to reform energy markets and to reduce national energy dependence and consumption. Over the longer term, this makes energy supply more reliable, transparent and affordable, thus reducing energy poverty and energy bills for both citizens and the private sector.More information on: www.EU4Energy.eu.
This publication has been produced with the assistance of the European Union in the framework of the EU4Energy Initiative. The contents are the sole responsibility of Local Foundation for Promotion of International Dialogue and Cooperation 'Interakcia' and can in no way be taken to reflect the views of the European Union.