An official lift opening ceremony was held in Navapolack Secondary School # 8 at 10 am on March 6, 2018; the ceremony will be attended by officials of the Navapolack City Executive Committee and Natalia Stasevich, the invited Project Coordinator of the EU Delegation to Belarus.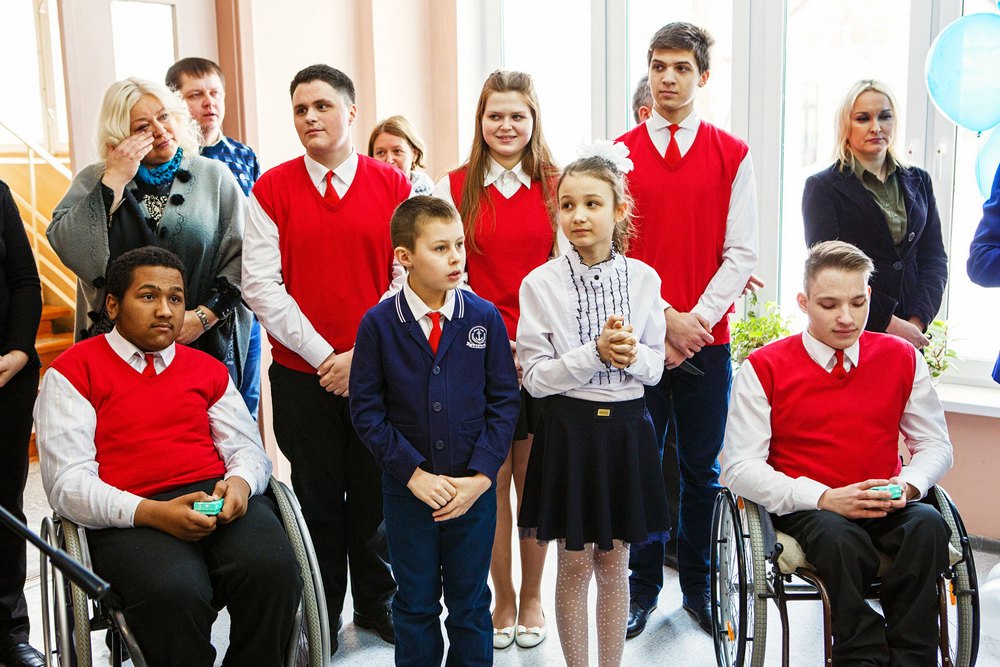 It is one of the phases of the project aimed at including disabled children and youth into the educational space and the city social life, a project unique for the Polack region, in particular, and Belarus, in general.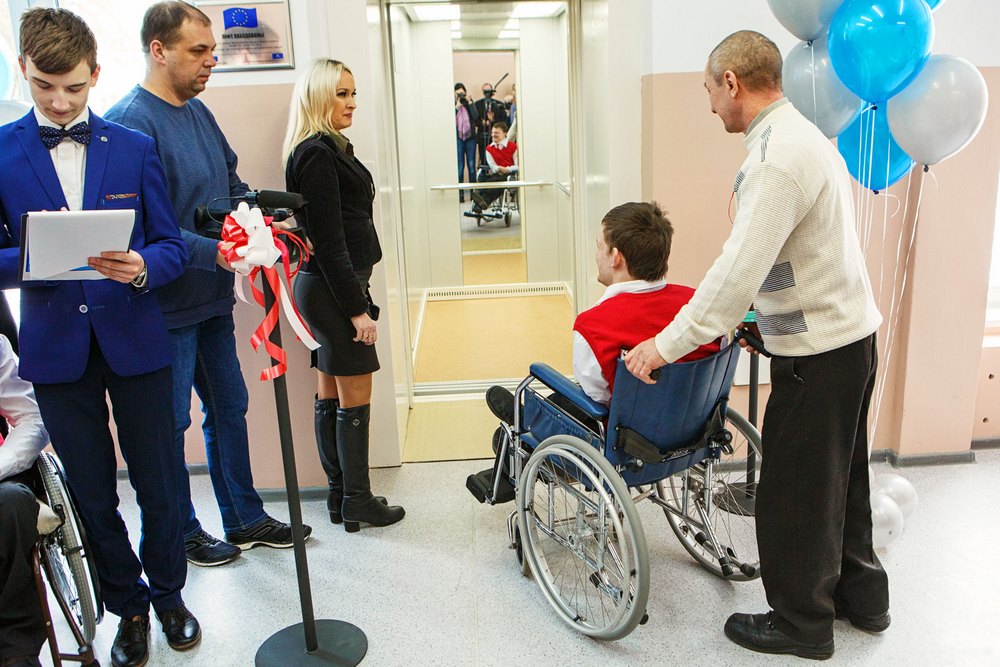 Construction work was commenced on the site on August 28, 2017. Lately, School # 8 received a three-storey lean-to; the elevator cab was installed (manufactured by Mogilevmash OJSC); windows next to the shaft were replaced. Navapolack City Executive Committee, as the Project Coordinator, was responsible for the project financing.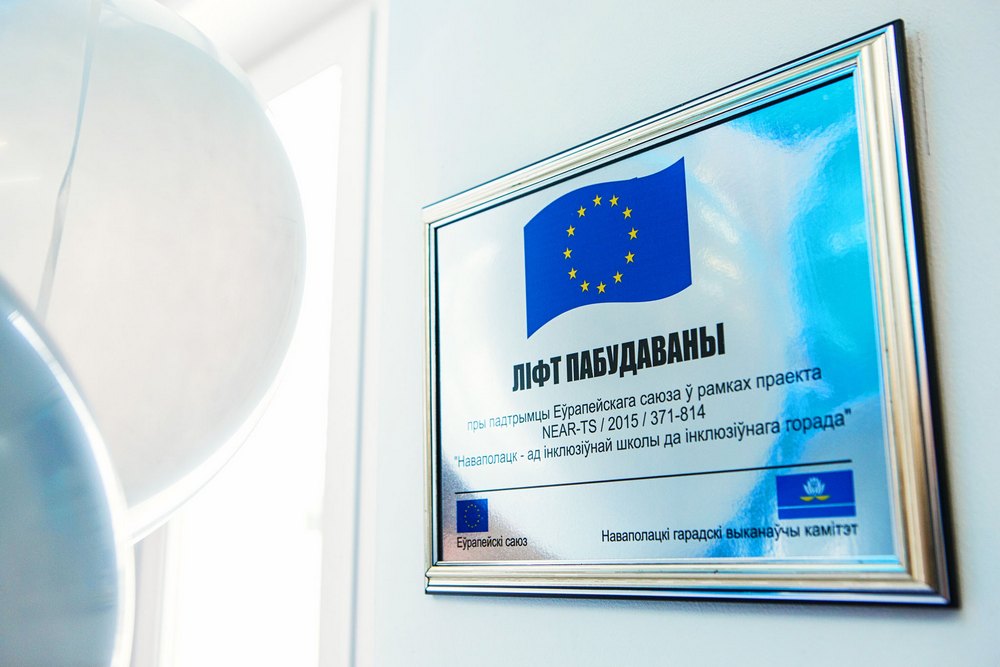 The lift will expand the ability of the disabled students of School # 8 to move around with comfort. It is augmented by the fact that in the new academic year the school admitted 30 students with developmental challenges including 11 with musculoskeletal problems. In addition, 35 'special' children attend its corrective/pedagogical support centre. The efforts on adapting the school environment to the kids' educational needs will be continued. A remote education class was opened under the inclusive project in School # 8 on November 24, 2017; construction of a barrier-free athletic ground will be commended in the school in the following months.
The Navapolack City Executive Committee, with the financial support from the European Union, has been implementing the Navapolack – from an Inclusive School to an Inclusive City Project aimed at providing equal and non-discriminatory educational opportunities to children and youth.