The Faces of Projects Exhibition opened in Morozov Square in Kobryn. The exhibition recounts 29 projects implemented in Belarus with financial support from the European Union.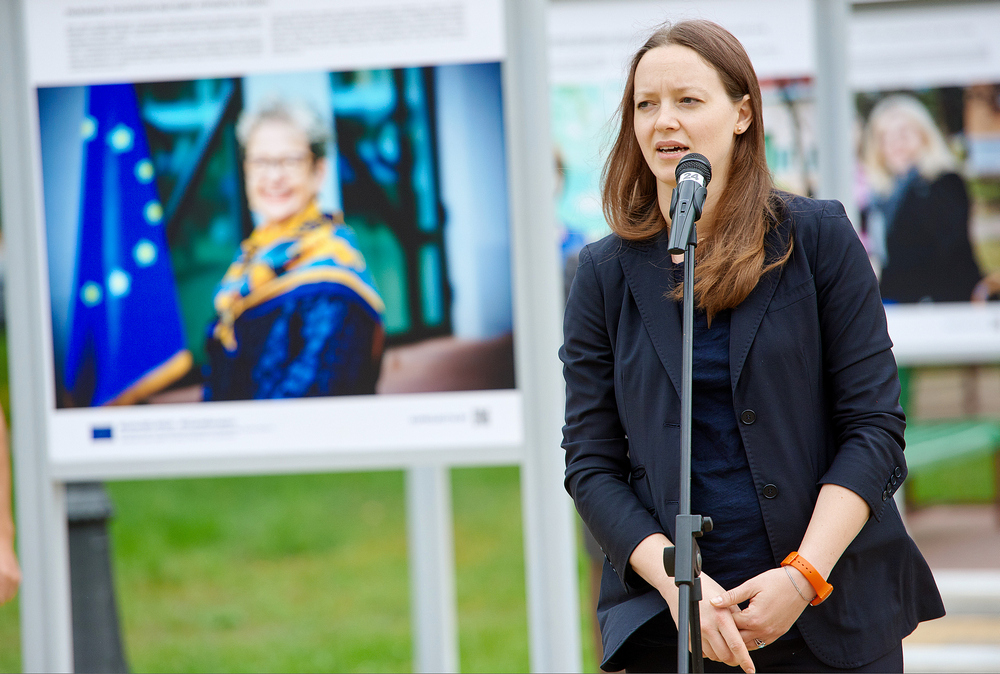 The exhibition was inaugurated by Ms. Tatsiana Aliakseyeva, Press and Information Officer, Operations of the Delegation of the European Union to Belarus.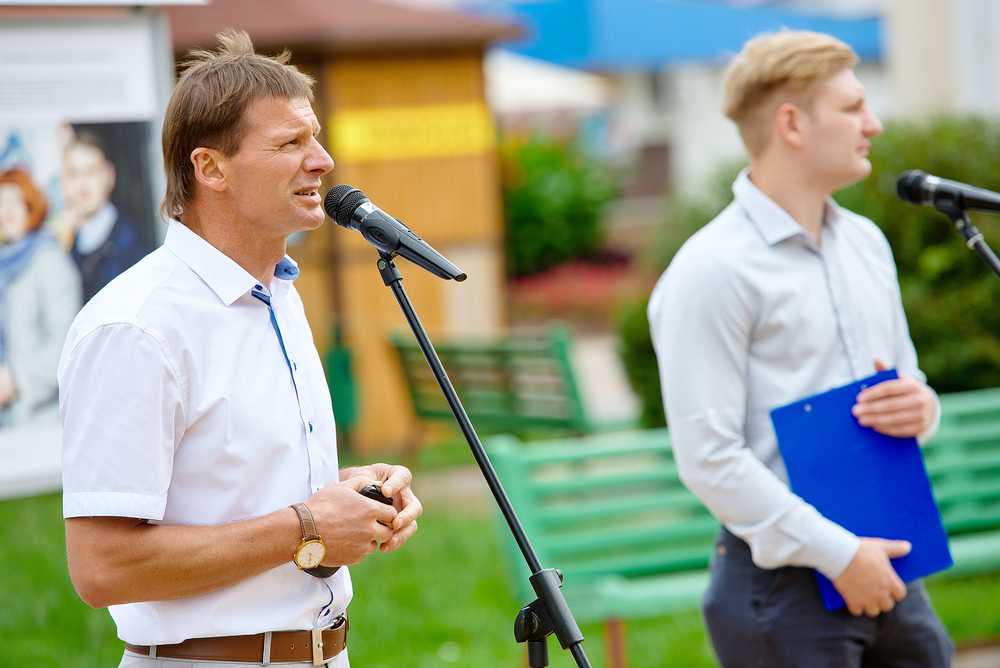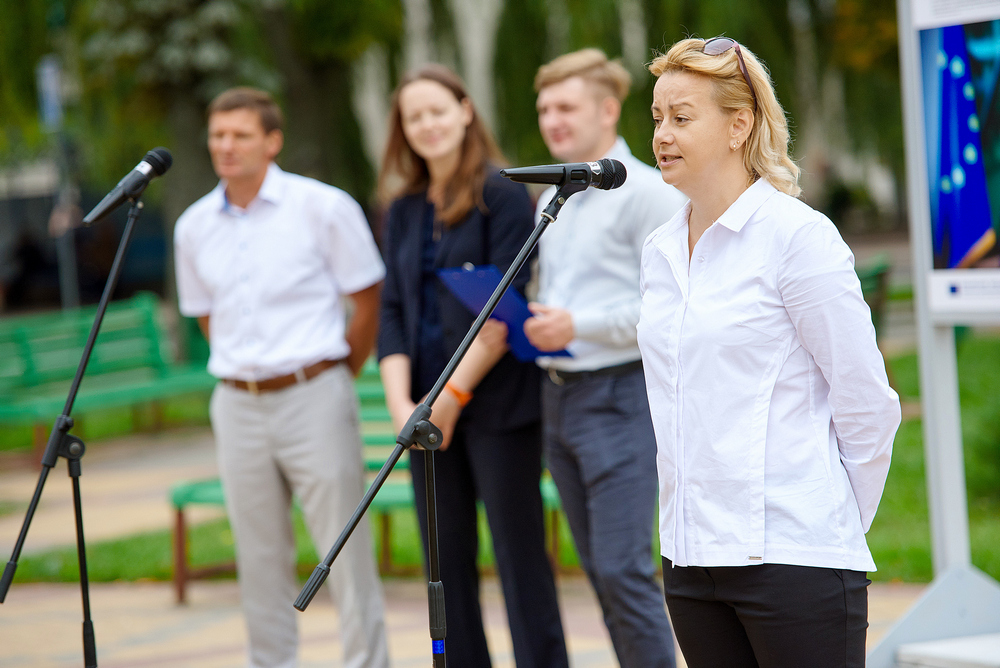 "One of our goals is to raise public awareness about the activities conducted under the projects and engage communities in them. The exhibition is supposed to adequately motive proactive people to implement and promote their ideas", said Ms. Aliakseyeva.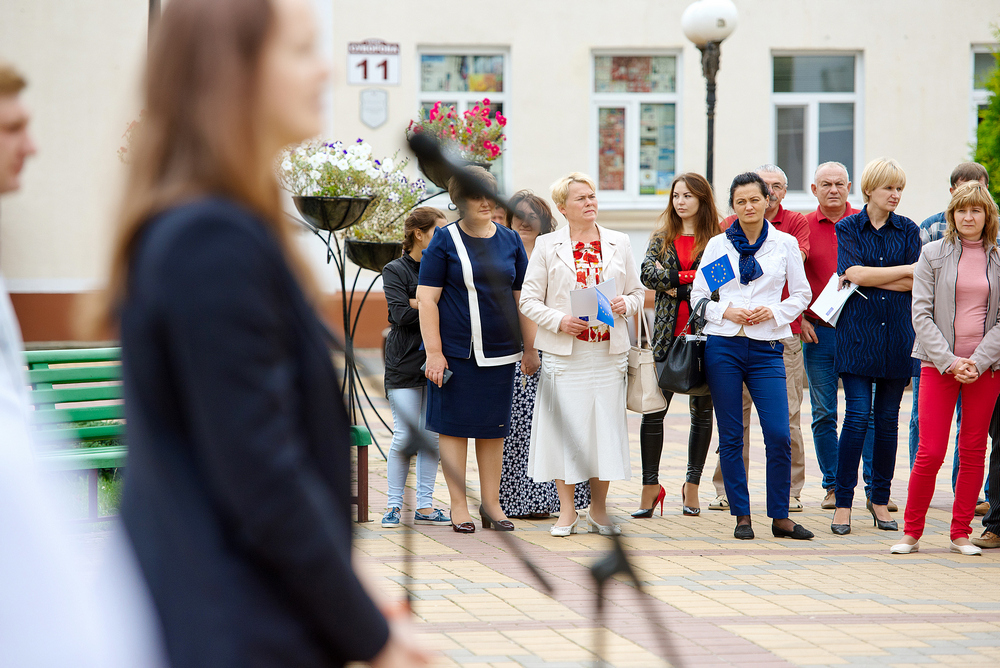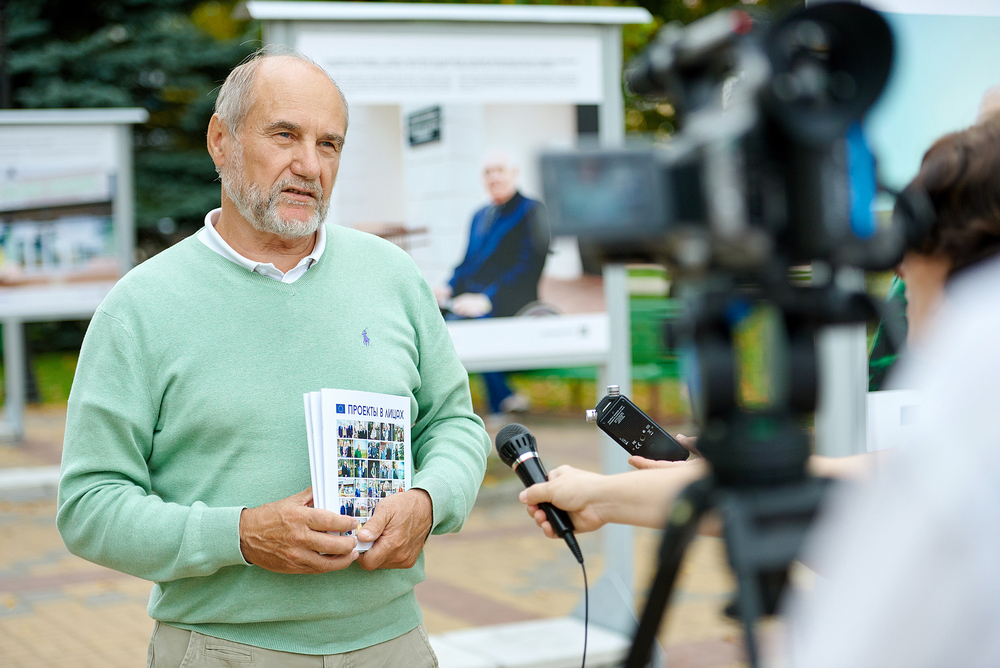 The ceremony was attended by Mr. Valentin Trubchik, Deputy Chairperson of the Kobryn District Executive Committee; Ms. Yelena Budnik, Brest Region Coordinator of the Support to Local Development in the Republic of Belarus Project; Mr. Dmitry Burenkin, Coordinator of the Braslaŭ district - the first climate neutral municipality in Belarus Project of the Centre for Environmental Solutions; Mr. Georgy Gribov, Coordinator of the Expanding Economic Opportunities in Rural Belarus, the Vidamlia Recourse Development Centre.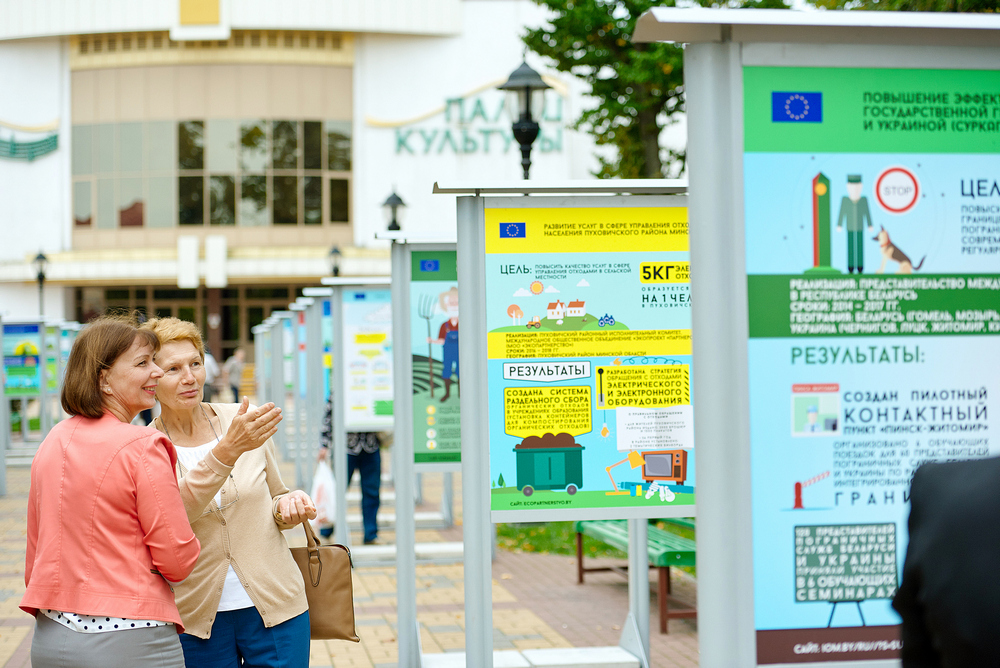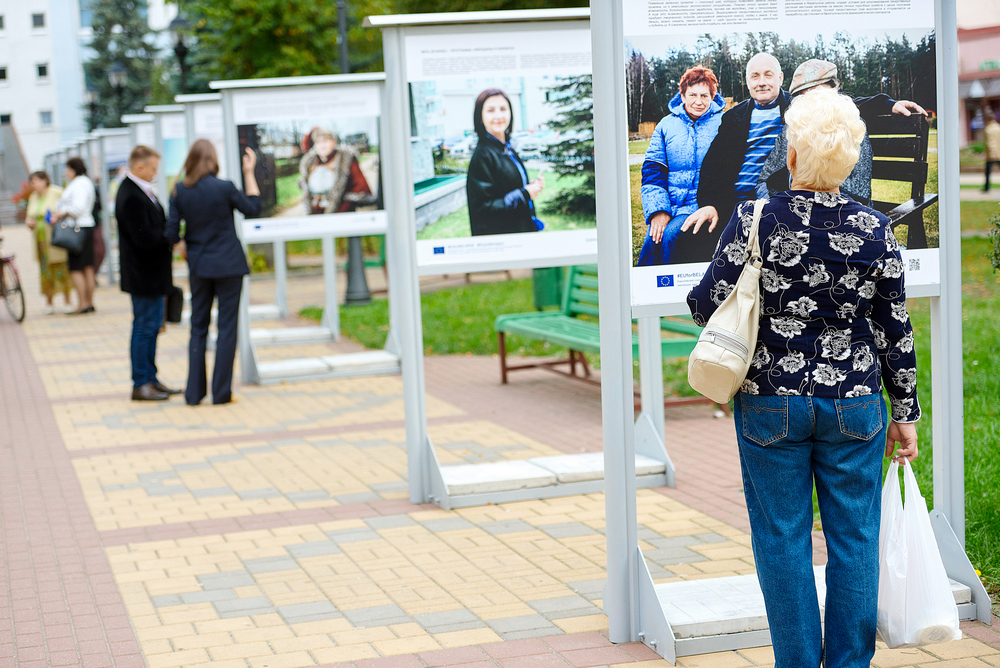 The European Union allocates of about Euro 29 million a year for funding projects and programmes in Belarus. The grants are provided for all sorts of initiatives, such as environmental protection, sustainable use of natural resources, introduction of energy-saving and green technologies, rural development and support to entrepreneurship, aid to children from the Belarusian Children's Hospice, as well as to women survivors of domestic violence, promotion of the European approach to education and science, preservation of the historical and cultural traditions. Many projects offer economic benefits, as well.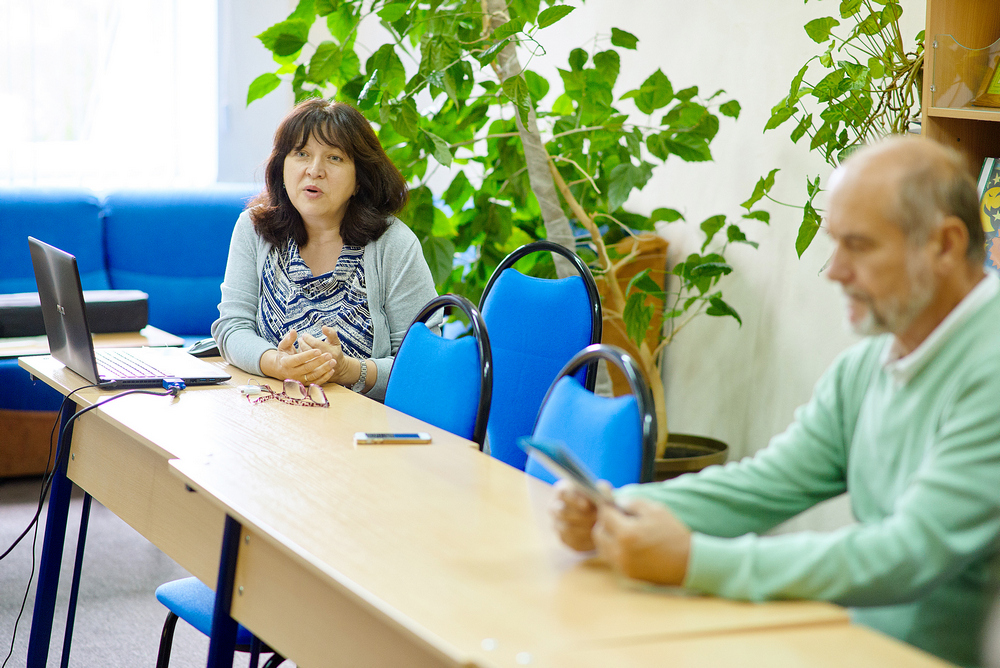 After the opening ceremony, the guests visited the Kobryn Corrective Development Education and Rehabilitation Centre/the Normal Childhood to the Special Child Initiative of the EU-funded and UNDP-implemented project "Support to Local Development in the Republic of Belarus".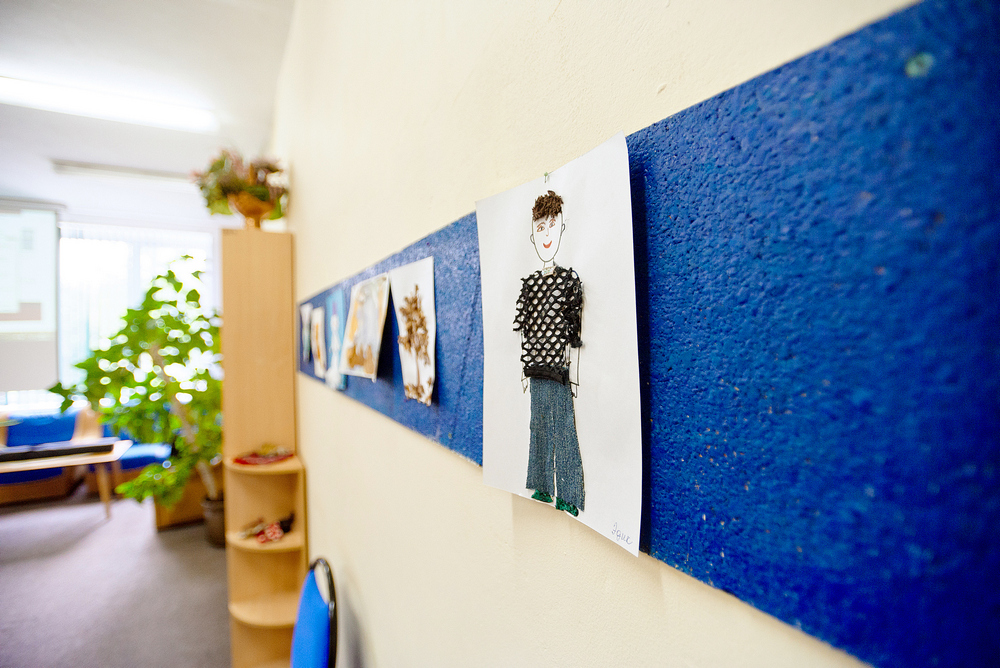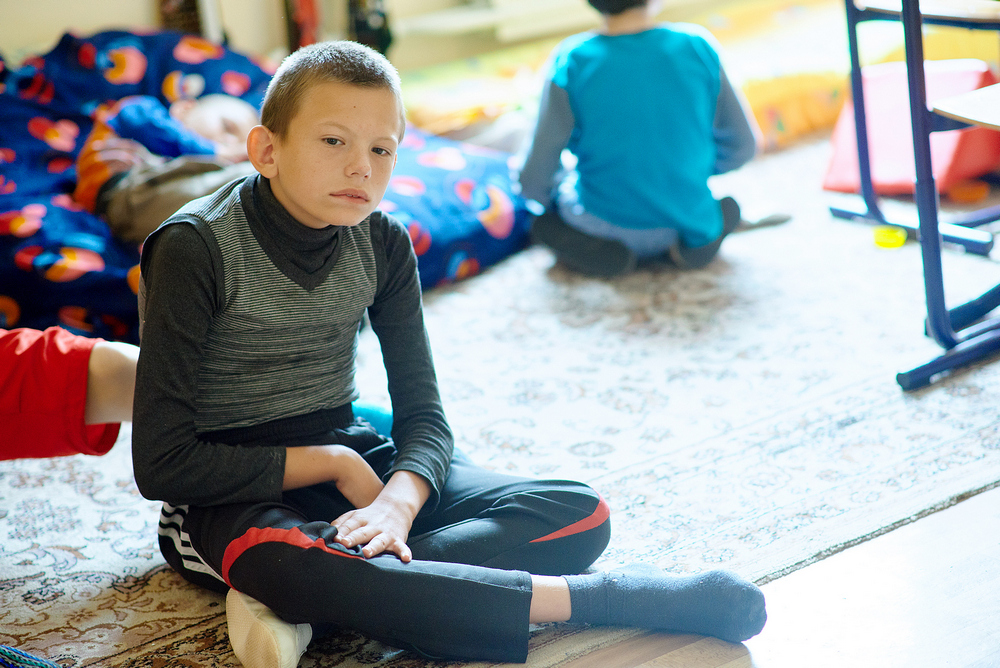 A resource centre for support of inclusive processes in the education of children was established at that institution. The goal is to include the child into the healthy children's community and assist them with overcoming psychological and physical barriers, providing for a normal childhood.