The NGO "VeloHrodna" for the first time calculated the number of cyclists in the city. Now we possess the information about the gender balance among the cyclists and their number in different streets of Hrodna.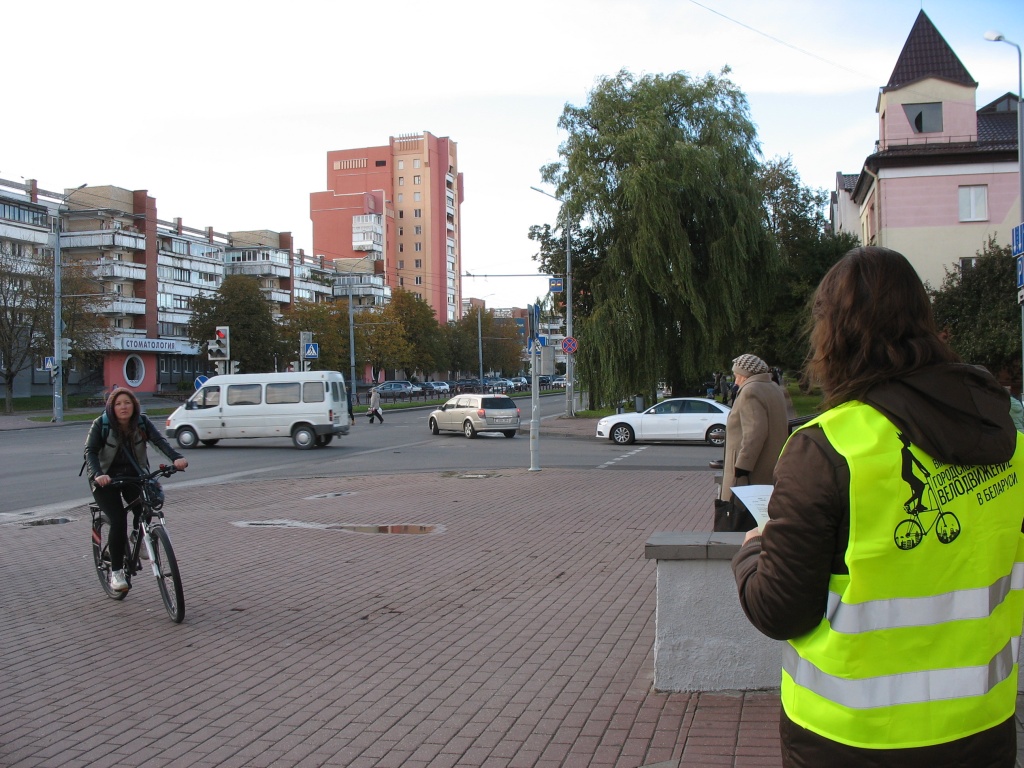 The calculation was held during September. To fulfill it we chose three time slots and 13 spots in the city.
During the 50 hours of calculation 1292 cyclist passed by our volunteers, so we can say that on average there are 26 cyclists crossing one point in Hrodna per hour.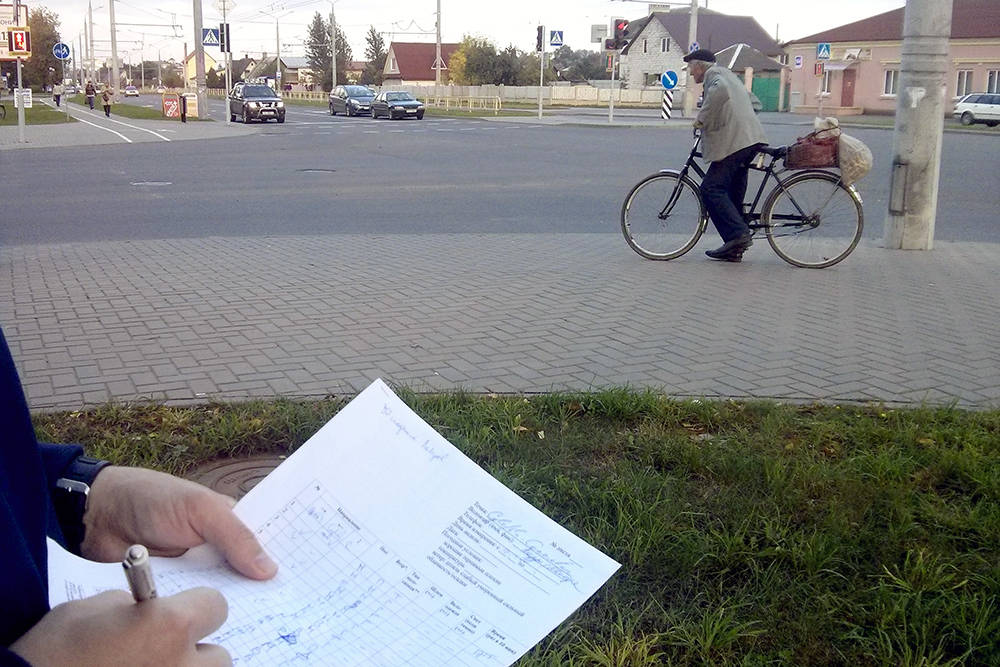 - In some streets there are cyclists passing by every minute, in less lively places there are cyclists every 2-3 minutes. And every year there are more and more of us, - says the president of the NGO "VeloHrodna" Julia Koleda. – Now the time has come to plan the infrastructure seriously and to develop cycling friendly business plans.
Out of the whole number of cyclists in Hrodna there are only 15.6% of women. From this fact we can conclude that there is not enough convenient and safe infrastructure for women-cyclists.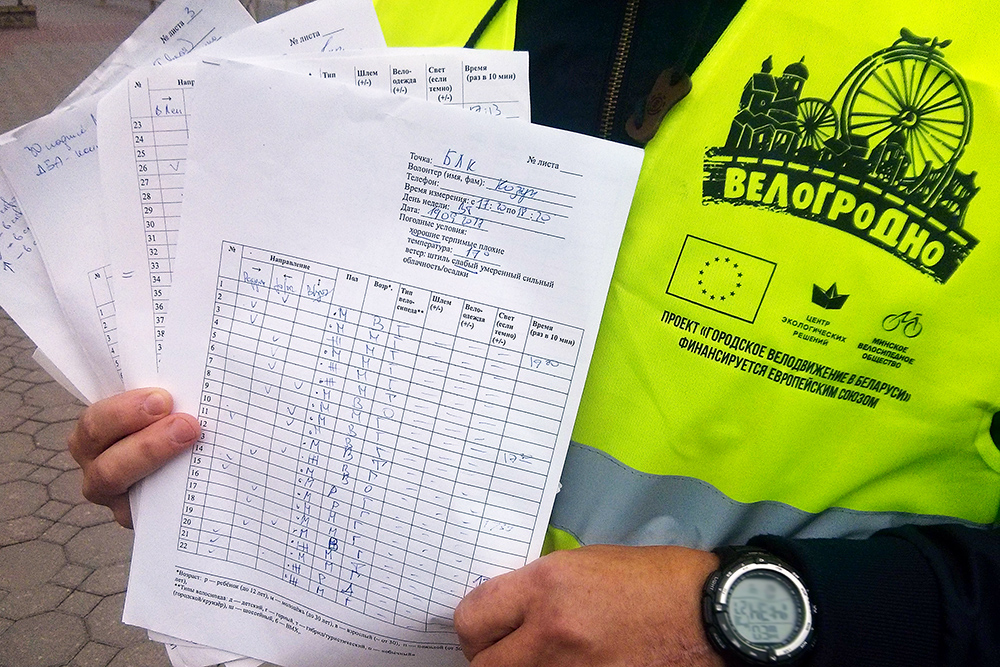 Due to the difficult city infrastructure mountain bikes are more popular among cyclists – 72.4%.
The biggest group of cyclists comprises of young men and women aged between 12 – 35 – 45.5%, adults between 35 – 50 comprise 36%, people aged above 50 make up 9.2%, the resting 9.3% are children below 12.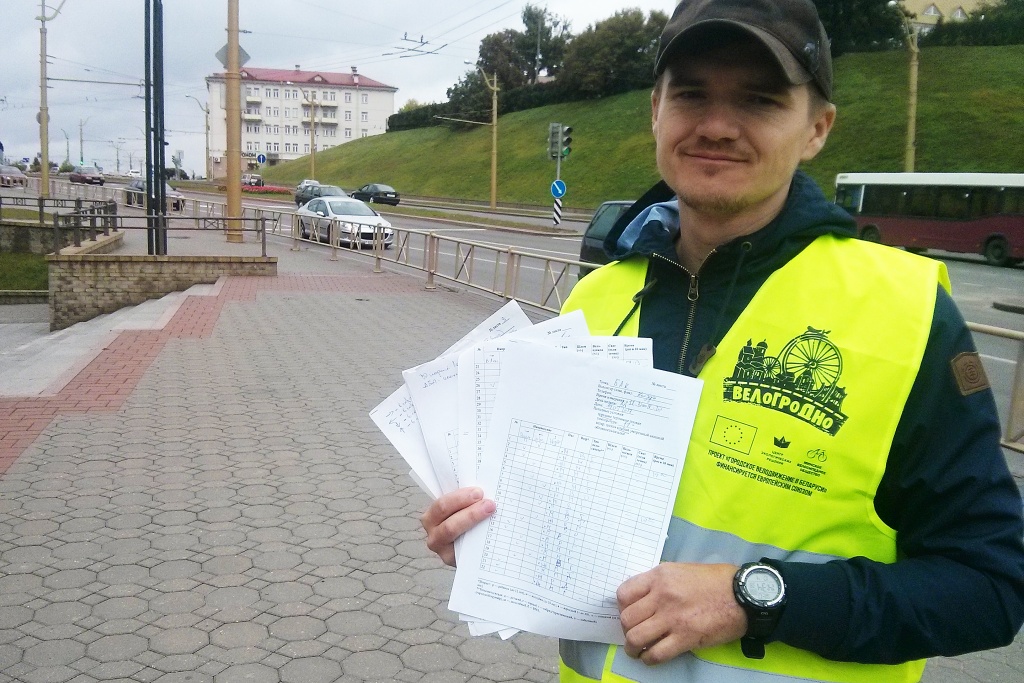 A helmet is not a popular means of protection among cyclists (4.3%). In most of the cases people wearing them were those who stick to the sports dressing style (6.6%).
More detailed information about the research can be found on the website of "VeloHrodna".
The counting of cyclists in Hrodna was performed for the creating concept of urban cycling of Grodno and was supported by the European Union within the framework of the project "Urban cycling in Belarus". The aim of this project is to contribute to the development of urban cycling in Belarus through improvements in legislative and regulatory acts for cycling infrastructure at the national and regional levels; increasing the efficiency of organizations in the promotion and development of the bicycle transport system; ensuring the active participation of local residents in attracting the attention of city authorities to the rights and opportunities of cyclists. The project are implemented in Belarus in 2017-2019 by the Center for Environmental Solutions and the Minsk Cycling Society with the financial support of the European Union.