On September 29, a press tour for Minsk and Homieĺ mass media was arranged by the European Union Delegation to Belarus. The journalists attended the ceremony of opening of Podrostok Homieĺ Youth Friendly Health Centre and learnt about the initiatives of the Support to Local Development in the Republic of Belarus Project (financed by the European Union and implemented by the United Nations Development Programme (UNDP) in Belarus) in Uvaravičy (Buda-Kašaliova Raion).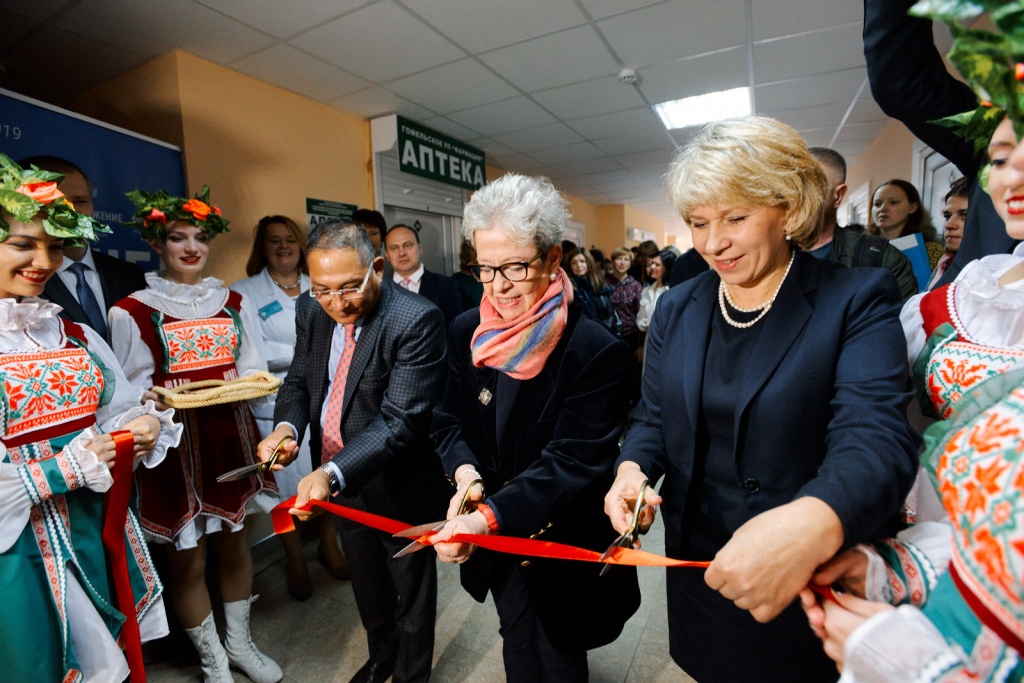 Podrostok Homieĺ YFHC was established at the Homieĺ Central City Children`s Polyclinic under the EU/UN Project Preventing Non-communicable Diseases, Promoting a Healthy Lifestyle and Support to Modernization of the Health System in Belarus (BELMED). The cost is about US Dollars 9,000. The amount was spent on medical equipment, furniture and computer hardware.Under the BELMED Project, similar centres have opened in Homieĺ, Orša, Hrodna and Mahilioŭ, with two more to open in Kobryn and Lida. Podrostok will be part of a network of 55 youth friendly health centres operating throughout the country under the aegis of the UN Children's Fund (UNICEF) and providing comprehensive medical and psychological assistance in health maintenance and promotion in view of the specifics of adolescence.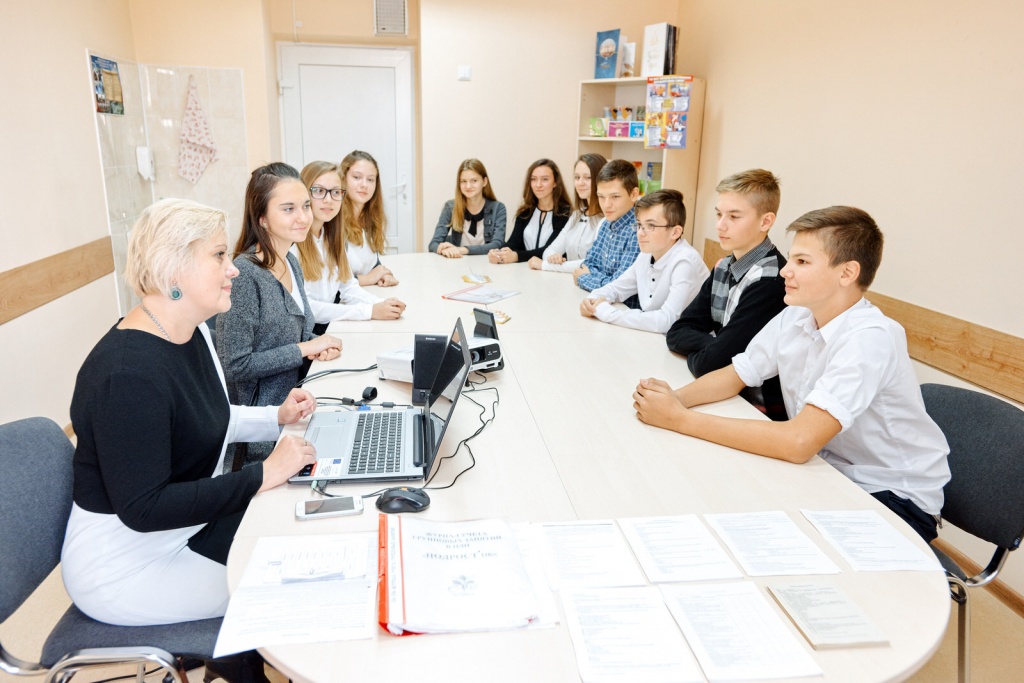 The Centre opening ceremony and press conference were attended by Belarus Deputy Minister of Health Ms. Natalia Zhukova, Head of the European Union Delegation to Belarus Ms. Andrea Wiktorin, Representative of the UN Children's Fund (UNICEF) in Belarus Dr. Rashed Mustafa Sarwar, Deputy Chairperson of the Homieĺ Voblast Executive Committee Mr. Vladimir Privalov and other honoured guests.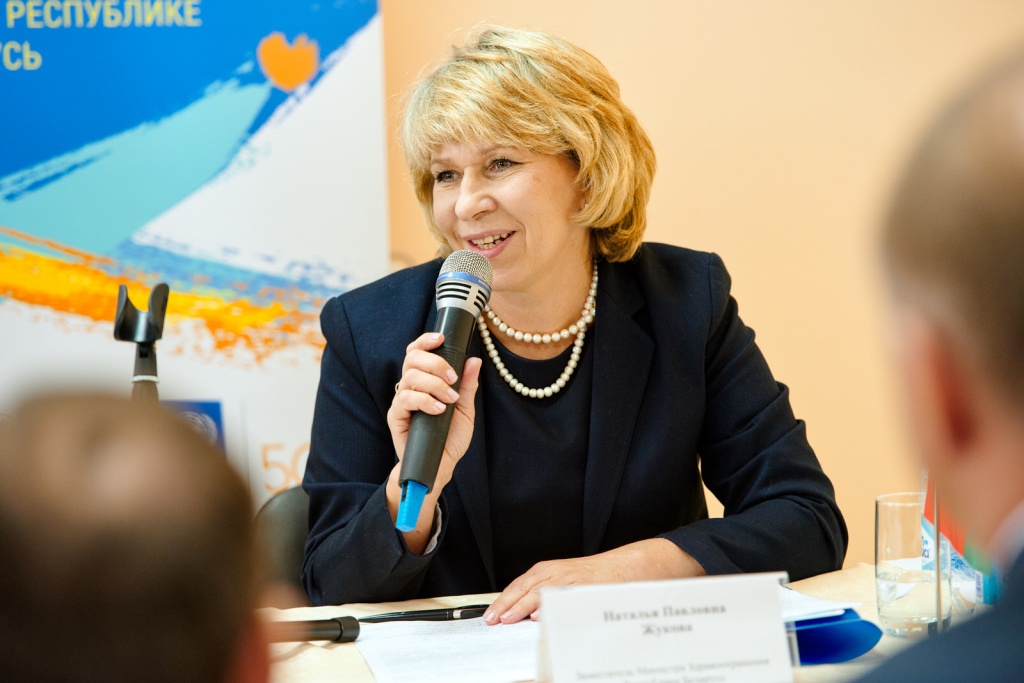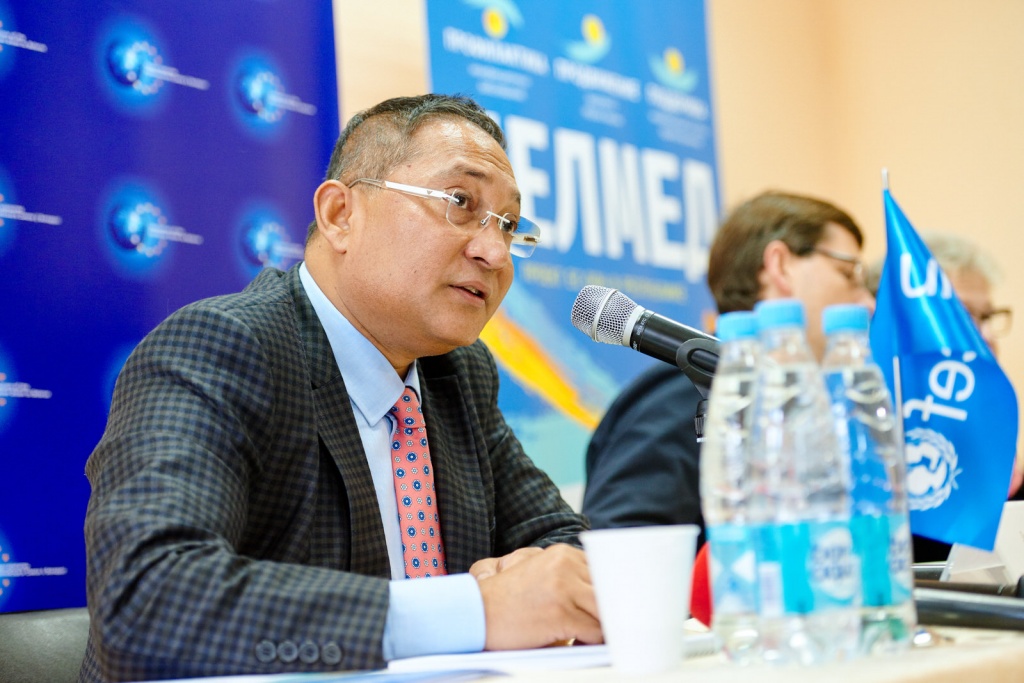 In the afternoon, the journalists attended the ceremony of opening of an athletic venue (Uvaravičy Sports City). The initiative was implemented under the EU-funded and UNDP-implemented Project Support to Local Development. A recreational area (with a children's athletic centre, carousels and seesaws), an active sportive recreation area with run tracks, basketball and handball grounds, Nordic walking and hiking tracks. The Sports City opening ceremony was attended by Mr. Zachary Taylor, the UNDP Resident Representative in Belarus.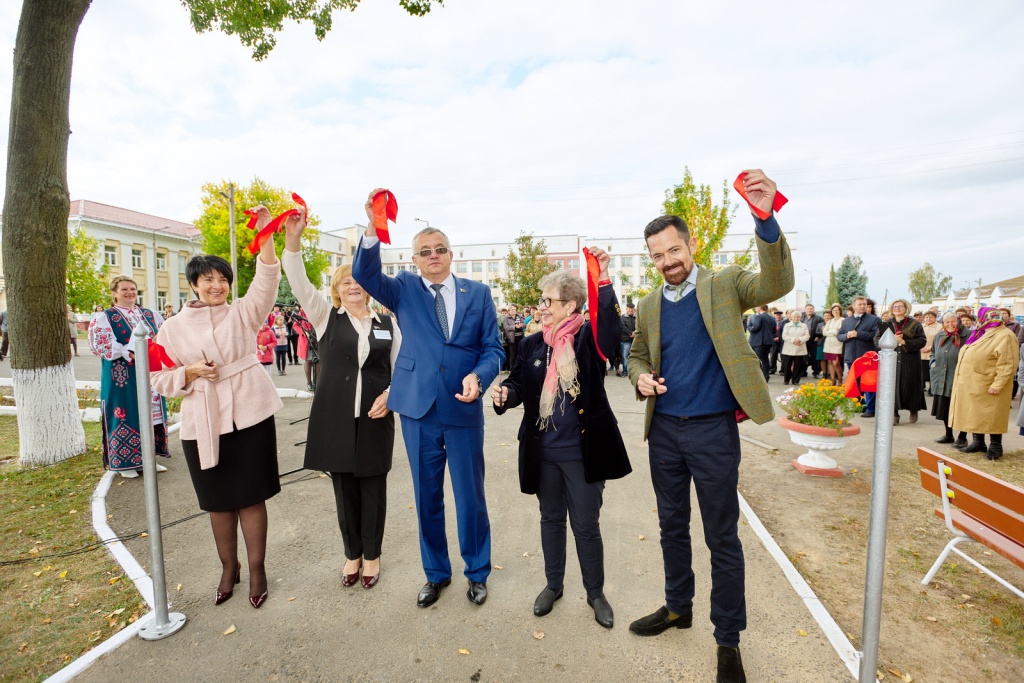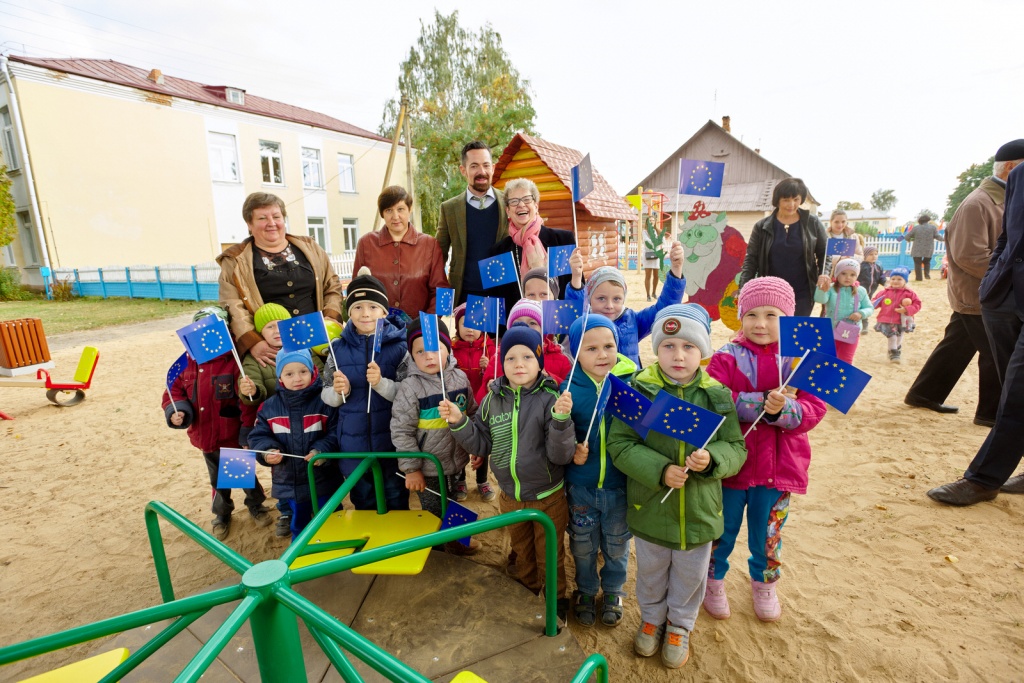 The guests also paid a visit to another initiative of the Support to Local Development Project of the Let's Revive the Ručnik Together Amateur Weaving Association. The initiative is aimed at preserving the historical and cultural heritage and enhancing the regional tourist capacity. Some weaving looms, wood processing machines and laser hardware were purchased for outfitting the Weaving Centre and Art Studio with support from the European Union. Now, the artisans can create the ručniks (ritual embroidered cloths), waistbands, decorative wooden articles with woven elements there. The Buda-Kašaliova folk arts exhibits donated by local residents are also exhibited in the Centre.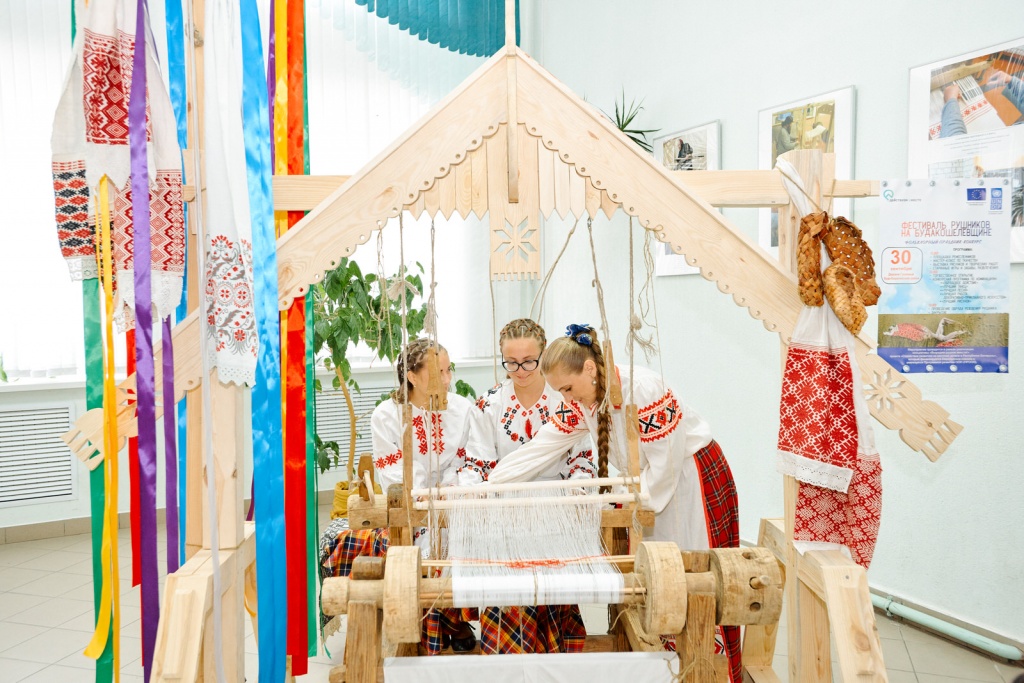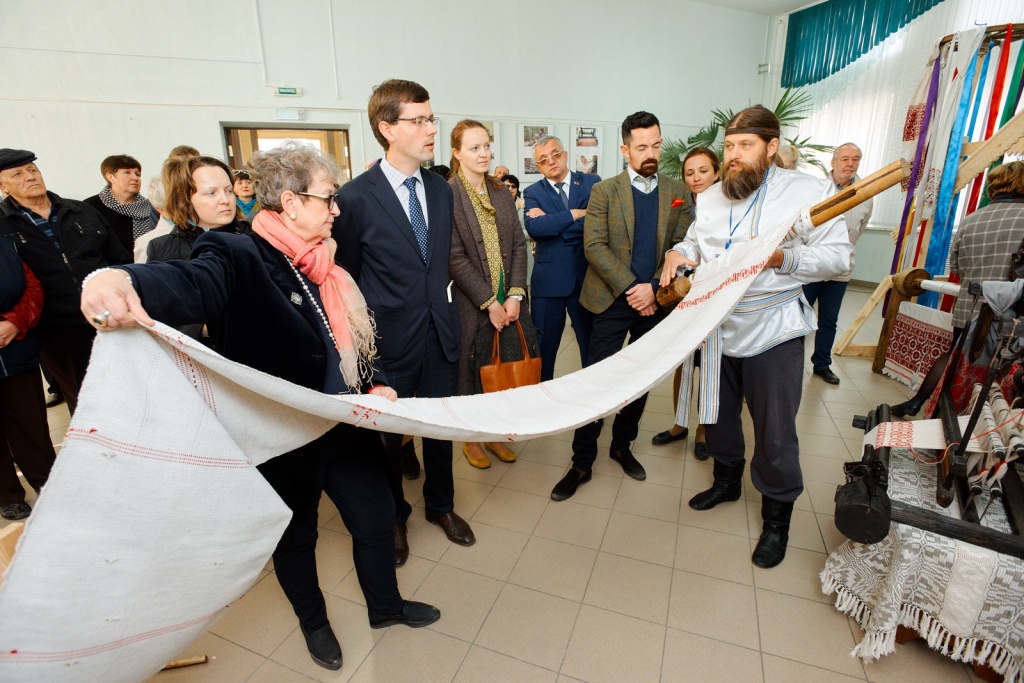 Weaving master classes and basic weaving training for cultural workers will be held there on a regular basis. The press tour was concluded with a visit to the Youth Initiative Centre at the Uvaravičy Children's Art Centre in Buda-Kašaliova Raion.