Future entrepreneurs started to prepare in Miadziel district. Here in the village of Kamarova the School of Rural Business began to operate. Over the course of three days, participants received knowledge of the basics of business planning and developed ideas for their own business.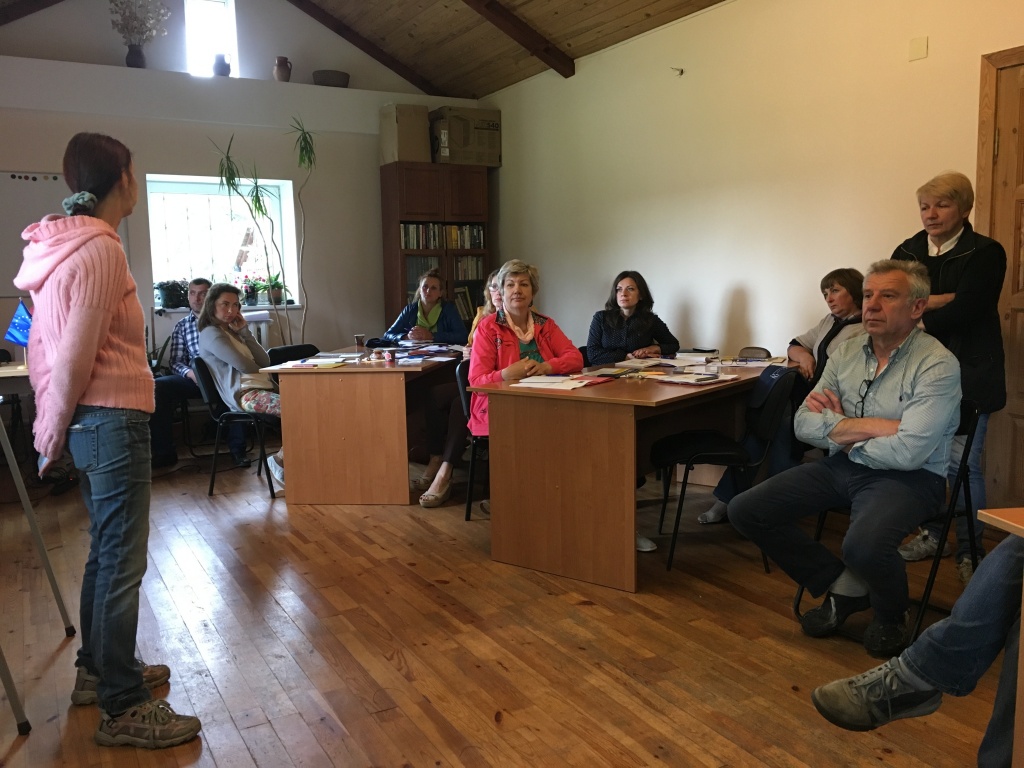 Participants of the School were residents of 4 districts – Miadziel, Pastavy, Astraviec and Smarhoń. Many of them have no experience of running their own business, but they are eager to open their own business. Among 17 participants there was a librarian, a builder, teachers, a mother on maternity leave, a car mechanic and representatives of other professions.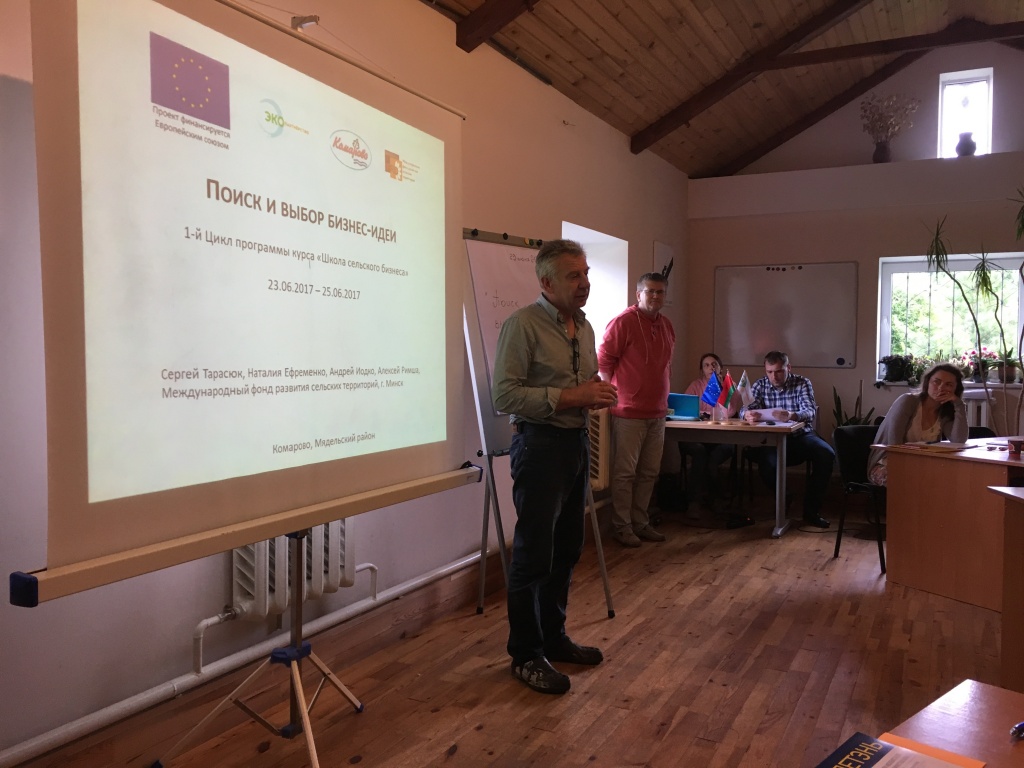 School of Rural Business will allow those who wish to get the necessary knowledge to open their own business and prepare a business plan. The best ideas will receive financial support in the amount of 2 to 10 thousand euros. In 2017 - 2018 there will be 4 sets of participants of the School, each of which will have to take a training course of 5 cycles of 3 days.
At the first training session, participants formulated their own business ideas and tried to determine the characteristics of customers, the advantages over competitors and the conditions that could affect the development of the business.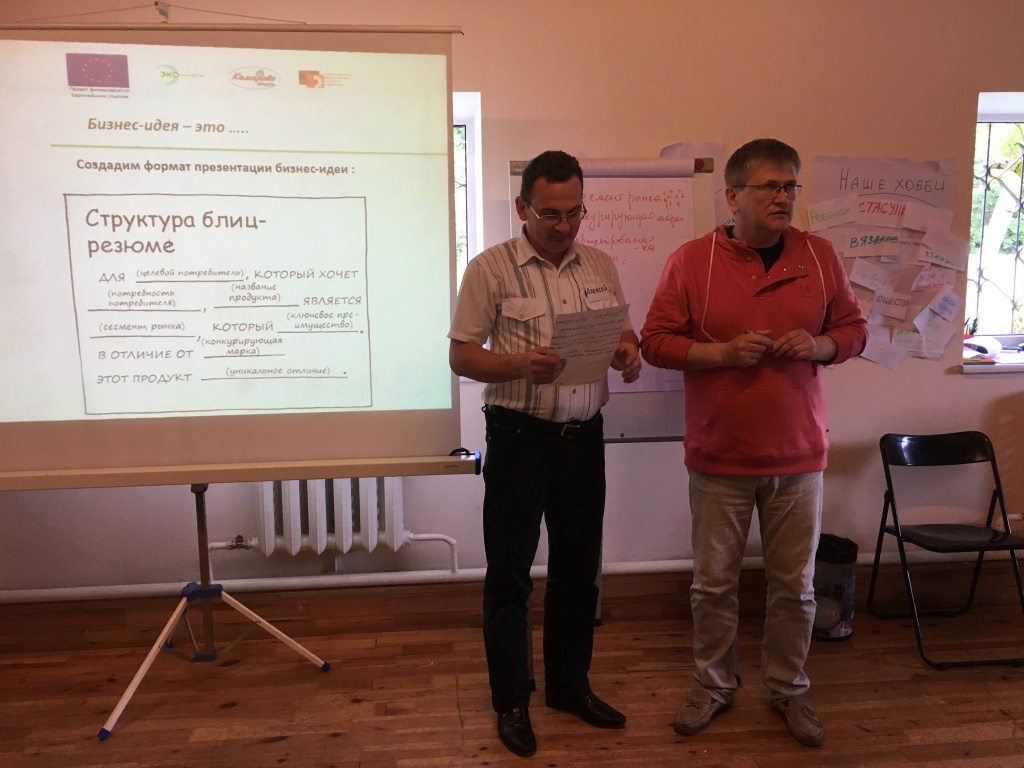 The ideas that the School participants plan to implement relate to various areas from the development of a farm or the opening of a clothing repair workshop to the organization of weddings in an environmentally friendly style and the construction of houses made of straw.
The trainers at the first training session were Sergey Tarasyuk and Andrei Iodko from the International Fund for the Development of Rural Territories. The three-day program was full of practical exercises, during which participants worked on their own ideas and received trainers' consultations.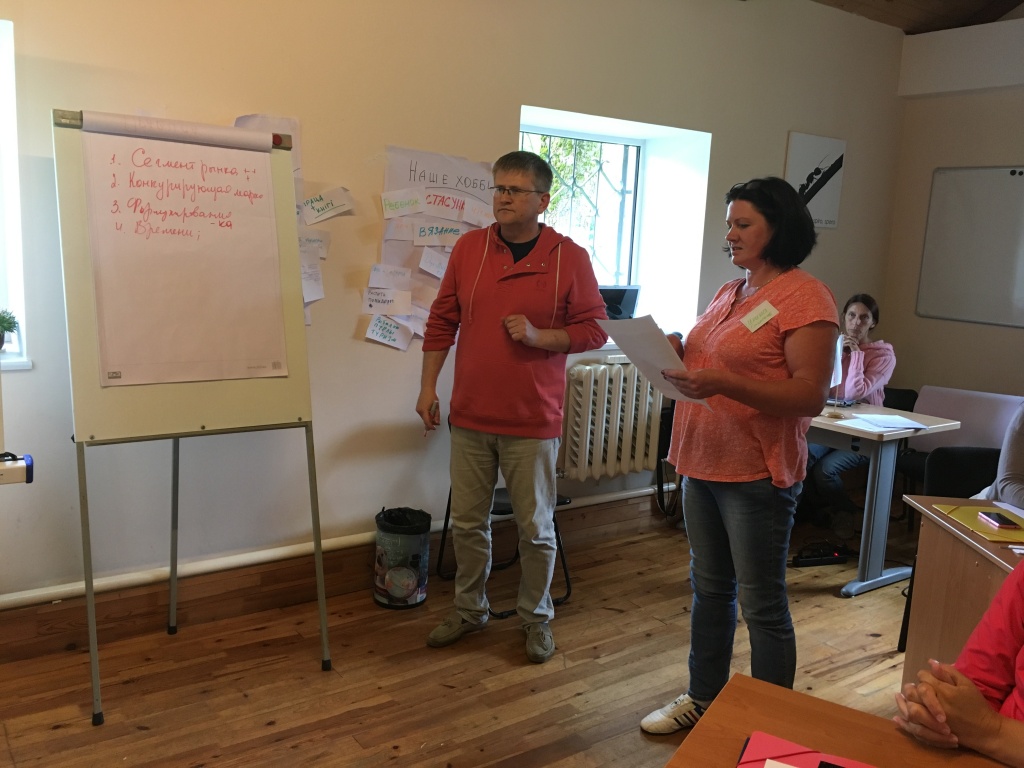 The School of Rural Business in Kamarova works within the framework of the project "BY RURAL BOOST: Boosting rural entrepreneurship in Belarus via establishment and running of Kamarova Rural Business Incubator". The project is funded by the European Union and co-financed by the US Embassy in Minsk, its budget is 588 thousand euros, where the EU contribution is 556.5 thousand euros.
You can apply for participation in the School at ecopartnerstvo.by. Registration for the second set is open until August 1, 2017.