From 21 to 25 August educational visit of working group within the framework of project "Valožyn without barriers" took place in Bremen. We gathered useful lessons which can help Belarusian cities and towns to become accessible
How does the dialogue between city residents and authorities change public transport?
Active life in such big city as Bremen (about 500 000 inhabitants) is impossible to imagine without using of public transport. City residents' initiative triggered the transport infrastructure adaptation. Representatives of Bremen Tram Network admitted that each enterprise counts each euro and nobody will purchase new equipment until the city residents initiate it. For example, in 1990s public organizations requested Bremen authorities to equip public transport with lifts. Now people couldn't imagine Bremen without public transport with lifts.
Local authorities are trying to make all tram stops in the city center accessible for people with disabilities. But Bremen's residents wants tram stops to be enough accessible to enter the tram without using lift or overcoming steps. City resident's needs are dictating terms to producers to supply transport adapted to the persons with impaired mobility.
Accessible museums for city residents and tourists

Economy is tied in with tourism. Germany's residents prefer to travel across their country and in the meantime 14% of the population have disability. That's why museums in Bremen are seeking to be accessible. For example, Maritime museum created a trial exposition with multi-sensorial exhibits. Visitors can explore the exposition through sound, scent and video. Doors in the showroom are electrified as well as visitors can come in by elevator.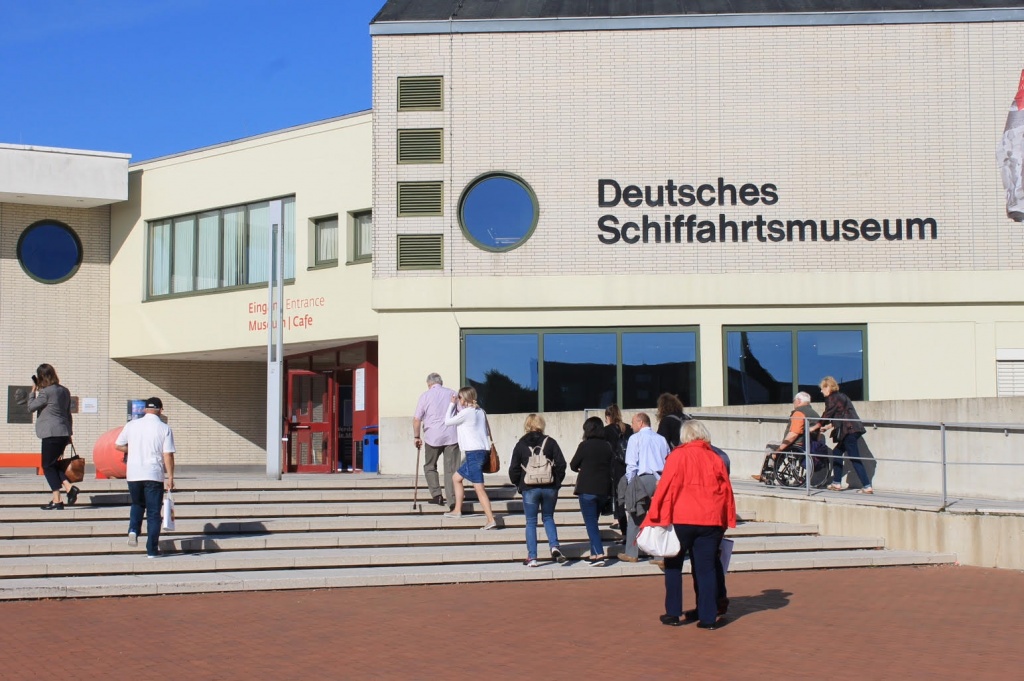 Also there is a relief floor made for people having poor vision and totally blind and they can navigate in this place. Staff of the Maritime museum has been organizing guided tours for people with disabilities throughout the year and after each discussing their impressions as well as possible improvements.
All about city infrastructure availability is situated on one website

City's official website - bremen.de - has a guide about city infrastructure availability. State, social, educational, catering, medicine, transport, culture and religion facilities are there. Institutions are filtered by the accessibility for people with physical-movement disabilities, persons with poor vision and totally blind, people with mental disabilities. Activists are inspecting every object from the database and tagging to what extent they are available. For example, the main entrance to the hotel could be accessible for wheelchair users and the rooms are not. Such information is also available on bremen.de
Germany wants to close residential homes for people with disabilities?

It should be noted that Germany's aim is to get rid of residential homes for people with disabilities and integrate them into society. Bremen organization Martinsclub also works towards this goal. For example, house where the people with mental disabilities live is situated in one quarter of Bremen. Flats they are living in are created on the principle of barrier-free environment. In addition, Martinsclub created new jobs. They opened restaurant Marie Weser, where 40% of workers are people with disabilities. Marie Weser works in free market environment.
Also local authorities adhere to the "easy language" concept. According it information should be duplicated through simplified sentences so that people with mental disabilities could understand them. For example, Bremen's state institutions websites have "easy language" version.
Methods and approaches gained during the visit will be used by the participants as a model for activities within the framework of the project "Valožyn without barriers".