During the evolution of plans for sustainable energy development and climate, representatives of the signatory cities of the Mayor agreement often face a lack of information on climate change that is projected for their territory. At the round table held on september 15, 2017 in Čavusy, experts suggested to obtain information and gave a number of recommendations on planning actions for adaptation to climate change.
Representatives of Bychaŭ, Slawharad, Krasnapollie, Kličaŭ, Viliejka, Masty and Čavusy districts took part in the round table, organized by the IPO "Ecopartnership" jointly with the RSEO "Zhivoe partnership" and the Chausy District Executive Committee.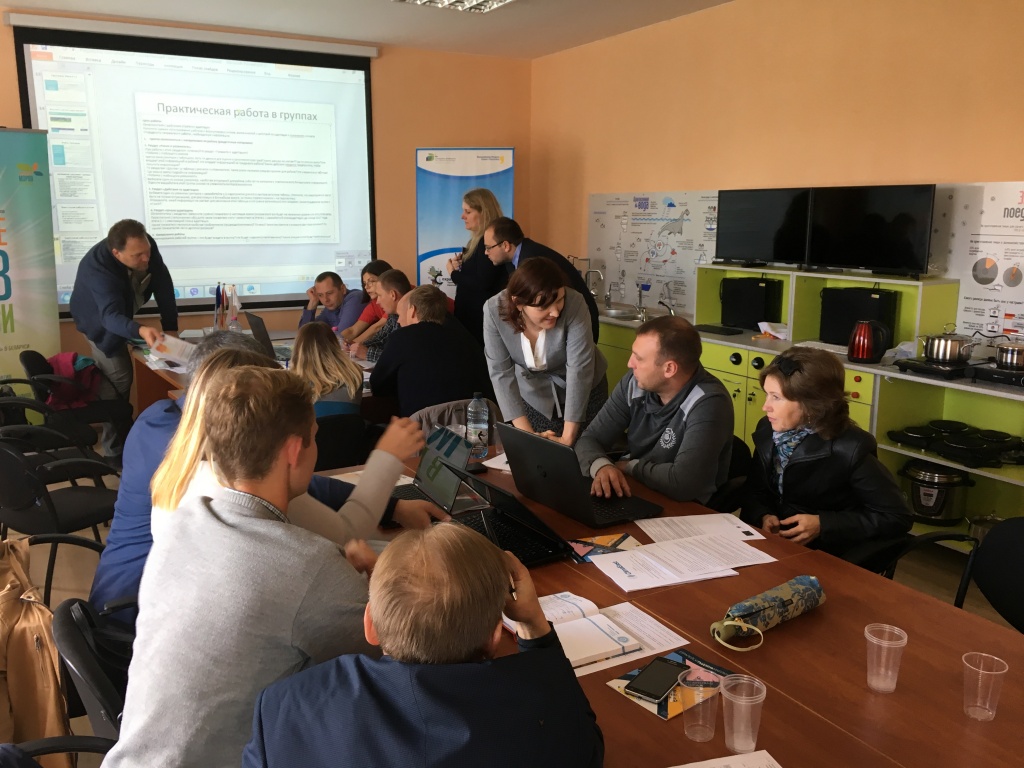 The invited expert from IPO "Ecoproject" Maria Faloleeva made a brief overview of climate change in Belarus. Among the trends, she noted that in the period from 2010 to 2039, an increase in the average annual air temperature by 1°C, the appearance of new agroclimatic zones in the south of the country and their shift to the north, the gradual change in forest types, the change in precipitation regime and the increase in the number of adverse weather events are forecasted. Climate change will affect different sectors ‒ from agriculture to health.
The round table presented the successful experience of Čavusy City, where an interdisciplinary group on adaptation to climate change was created. One of the greatest risks for the Čavusy district is a decrease in the level of groundwater and surface water, a reduction in the amount of artesian water. The working group analyzed and recommended a number of technical information and preventive measures. For example, the system of intellectual management of artesian wells was introduced, which allowed to reduce losses of raised water. As a preventive measure, local activists proposed to introduce the use of rain water for irrigation of vegetable gardens.
The participants of the round table were able to get acquainted with the information center "Water and Energy", created within the framework of the European Union project "Automated Process of Accounting for Consumed Energy and Water: Take Care of Water".
The round table "Actions for Adaptation to Climate Change Under the Mayors Agreement" was held with the financial support of the European Union (the project "Strong CoM – Strengthening the Covenant of Mayors Movement in Belarus" and the german federal government support program (the project "Environmental Management as a Tool for Building the Local Community Potential in the Interests of its Sustainable Development").