On 6-7th of July 2017 an international conference on destination branding 'Innovative Ideas to Attract Tourists' was held in Minsk. The conference was organized by the Ministry of Sports and Tourism of the Republic of Belarus in collaboration with World Tourism Organization (UNWTO), the EU-funded project 'Support to Sustainable Tourism Development in Belarus', the National Olympic Committee of the Republic of Belarus. During the conference more than 20 speakers from Germany, United Kingdom, Slovenia, Azerbaijan, Georgia, USA, Japan, Ukraine, Russia and Belarus shared their experience on brand development, destination branding in the digital era, co-branding in tourism, role of social media in tourism branding and presented some cases of destinations brands, about 300 people attended the conference. Also representatives from project pilot destinations were invited to see and learn good practises of tourism branding.

Participants of the Conference were greeted by Deputy Minister of Sports and Tourism Mr. Mikhail Portnoy, First Deputy Head of the Presidential Administration of the Republic of Belarus Mr. Maksim Ryzhenkov, Team leader of the European Union funded project 'Support to Sustainable Tourism Development in Belarus' Mr. Janez Sirse and Secretary General of the World Tourism Organization (UNWTO) Mr. Taleb Rifai. Reflecting the importance of development of the tourism industry in Belarus, officials also noted the importance of brands for countries and territories for their self-identification in the world market of tourist services.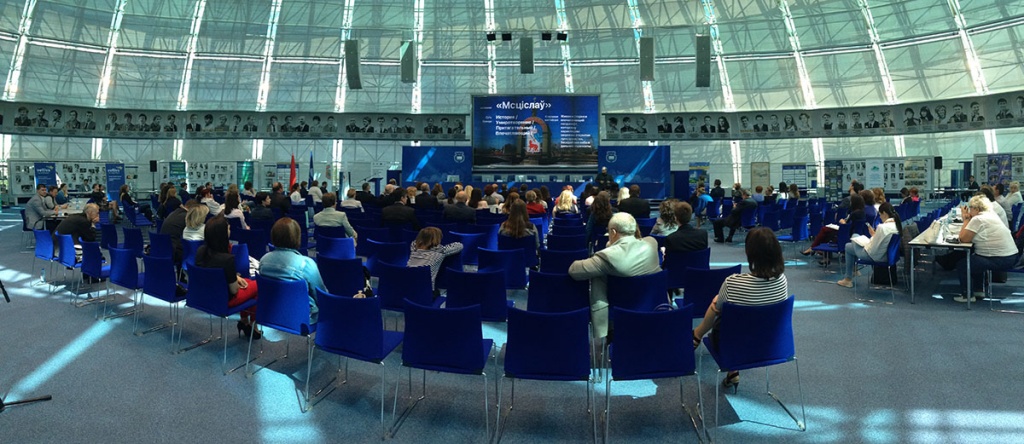 The project 'Support to Sustainable Tourism Development in Belarus' developed brand strategies for 5 pilot destinations: Polack , Narač , Miadziel , Kamianiec - Pružany , Mscіslaŭ , Aŭhustoŭski Kanal, which were presented at the conference and discussed with tourism professionals and the audience. Addressing the issue of sustainability and umbrella brand where destinations brands should fit, the project developed and presented proposals of national tourism brand with 3 options of creative logos. One of which was used in the image brochure developed by the project in 3 languages and distributed among speakers and all conference attendees.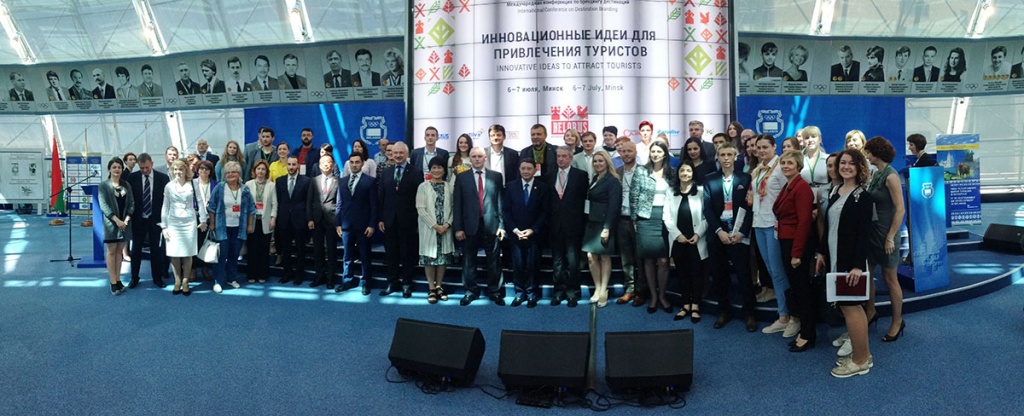 The importance of branding is crucial and contributes to country and its destinations promotion, communication to markets and placement of the destination on a world tourism map and tourists' mind map.
You can have a closer look to the conference under following links:
First day of the conference youtu.be/HhJmxjP_VjU (7 hours)
Second day of the conference youtu.be/g14PYF-lQQU (4,5 hours)
Presentations: https://drive.google.com/drive/folders/0B_MMTOBCuUZ2bFVpXzJ1a0JmZTA