Informal network of bicycle activists, counting bicycles and cyclists and general plans for cycling Belarus. On the 24-26th of November representatives of the cycling business, state structures and activists from Russia, Ukraine and Belarus gathered in one place in Minsk.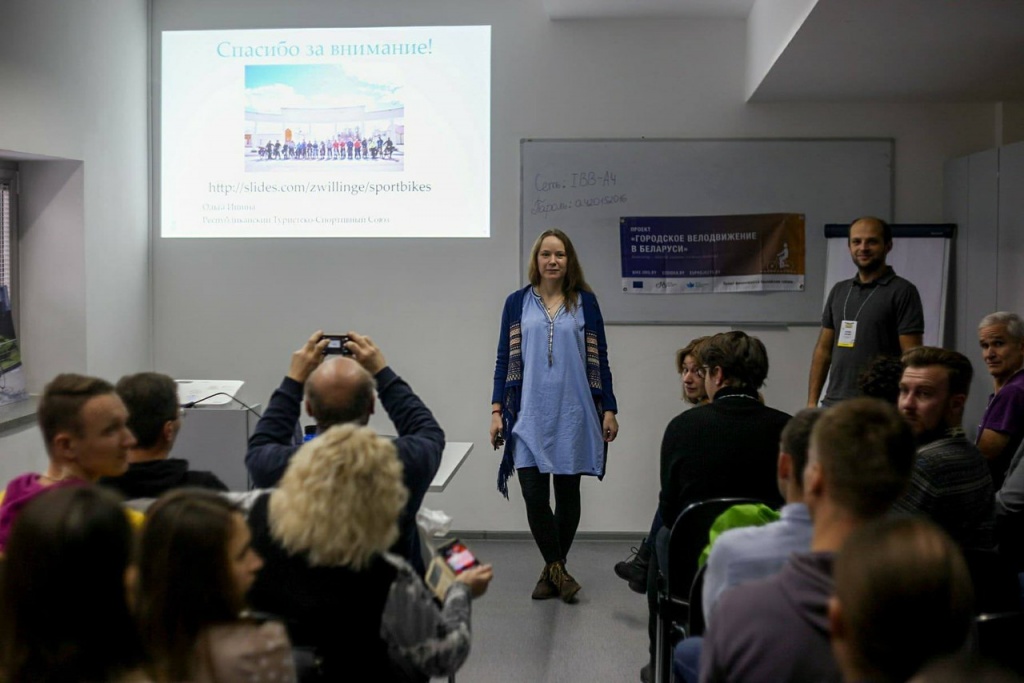 "For many years we visited cycling forums in Ukraine and bicycle congress in Russia and were inspired," – says Yevgeny Horuzhy, member of the board of the Minsk cycling community. -– And finally we held our first cycling forum.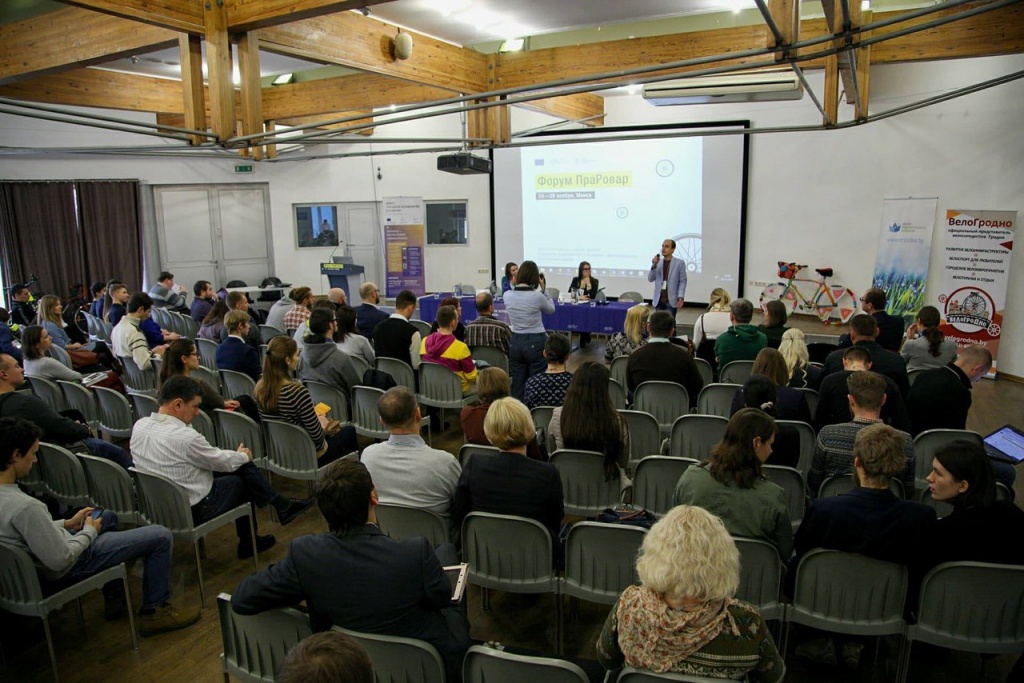 The goal of the forum is to gather bicycle activists from all over the country to exchange experience and information. Presentations by foreign experts, workshops, panel discussions, presentations of research – the organizers tried to make the program as useful and diverse as possible.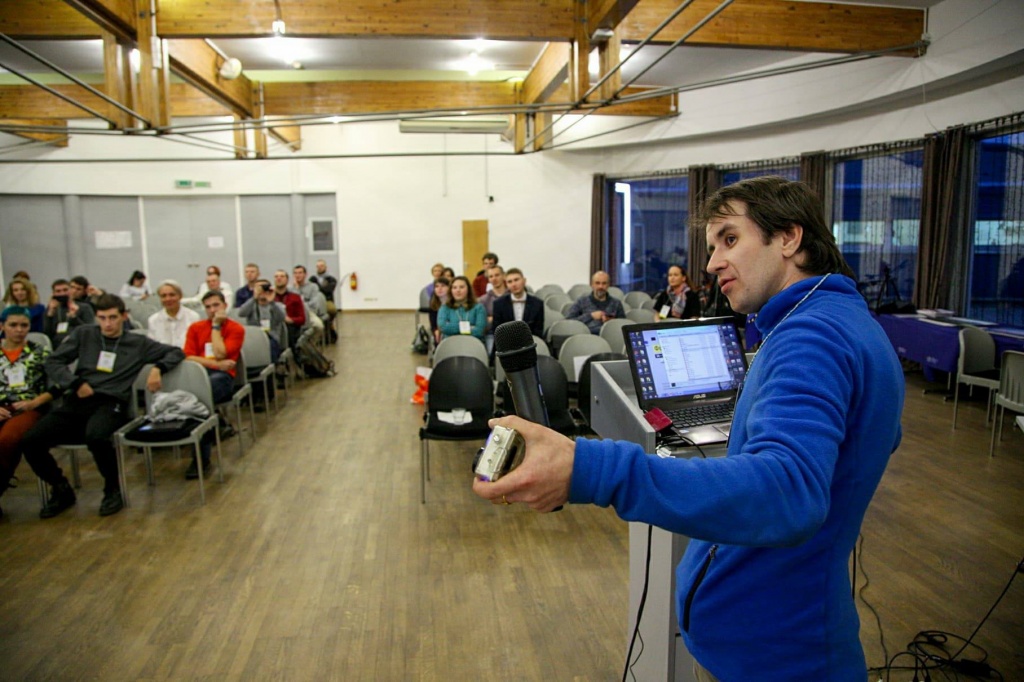 The plans to make the bike forum annual and to organize it every time in a new city. The main city-candidate for "PraRovar-2018" is Brest.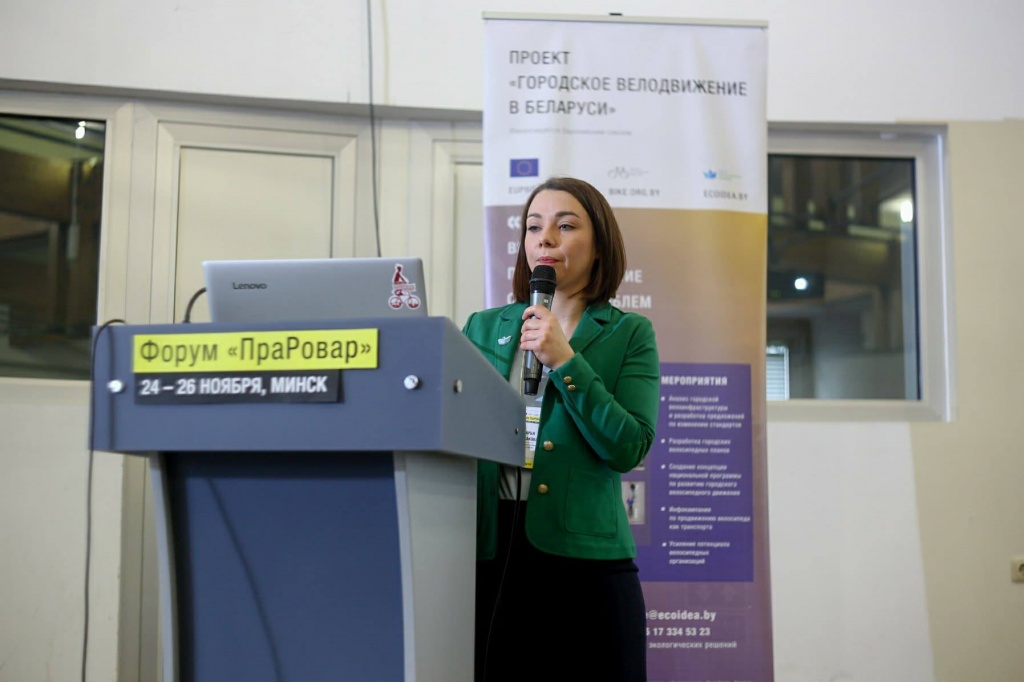 Forum "PraRovar" is organized within the project "Urban cycling in Belarus" The aim of the project is contributing to the development of urban cycling in Belarus through improvements in legislative and regulatory acts for cycling infrastructure at the national and regional levels; Increasing the capacity of organizations in the promotion and development of the bicycle transport system; Ensuring active participation of local citizens in attracting the attention of city authorities to the rights and opportunities of cyclists. The project will be implemented in Belarus in 2017-2019 by the Center for Environmental Solutions and the Minsk Cycling Community with the financial support of the European Union.
Photos by Alexej Basalaj