Schools, a kindergarten, a hospital, multi-apartment buildings and private buildings were checked by energy specialists of Center for Environmental Solutions. The purpose of such survey is to assess the energy efficiency of buildings and to understand what changes can be introduced first. Such changes lead the region to the climate neutrality to which it aspires.
This activity is carried out within the framework of the project "Braslaŭ district – the first climate neutral city of Belarus", which is funded by the European Union and implemented by the Braslaŭ regional executive committee and Center for Environmental Solutions.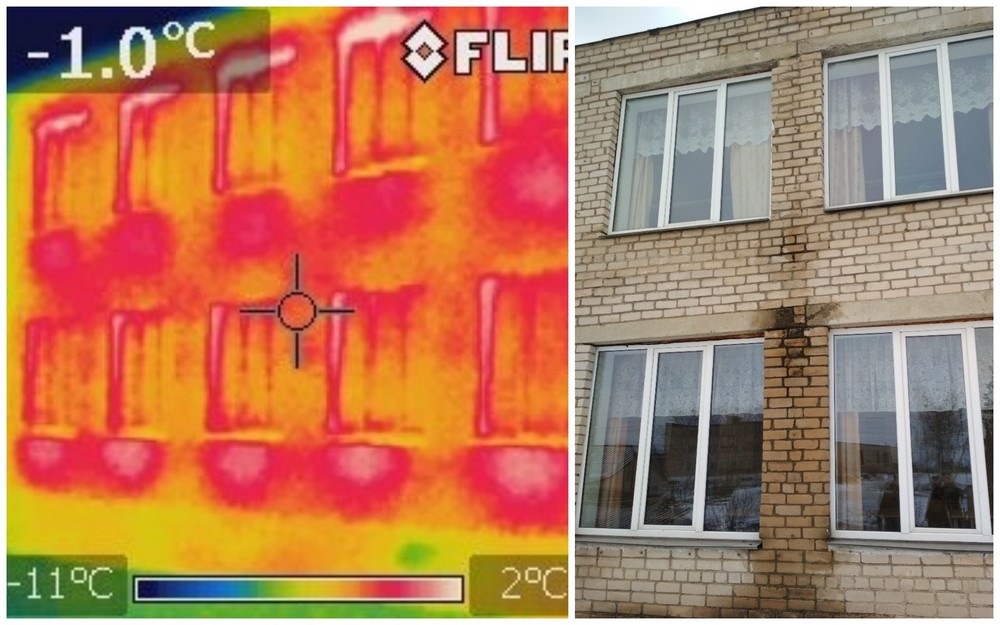 – After our survey, it became clear that the biggest problem in the city is the windows. Almost everywhere there are new plastic windows, but buildings lose a lot of heat through them. The fact is that the installation of windows are through them has been made poorly or incorrectly: somewhere the windows are bad-quality, – commented specialist of the Center for Environmental Solutions Vladimir Rak. – That is why we recommend pay attention to the installation phase. Many of the institutions can make another simple steps: for example, put heat recovery screens behind batteries, etc.
At the same time there were some educational events in several schools in Braslaŭ District received.