On May 27, there was a festival of family clubs "Mikuličy Fun and Frolic" ("Mikulyanskiya Zabavy") in Mikuličy village, Brahin district. The festival gathered guests from all over the district, Lojeŭ and Minsk as well.
Family clubs, cultural and educational institutions of the district and craftsmen prepared a lot of interesting activities for children and their parents so that they could have fun.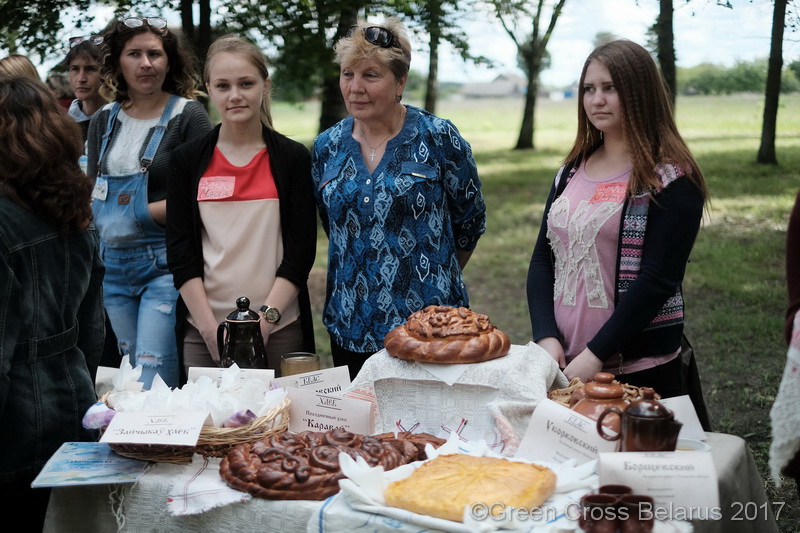 During the opening ceremony, Vladimir Shevtsov, the director of the Green Cross Belarus NGO, and Sergey Parkhomets, a representative of Brahin Territorial Centre of Social Service for the Population, gave a welcome address.
At the park where the main activities were held, the family clubs tried to learn which bread and kvass were better. On the handicraft ground, participants were making "Mikula's Yard" and twisting around the school fence with a traditional Belarusian ornament. A mill attracted attention with the first samples of local souvenirs: pot holders, bags, postcards, backpacks had been developed as part of the initiative "Incubator for Initiatives-2" carried out within the framework of the Project "Support to local Development in the Republic of Belarus", implemented by the UNDP and funded by the European Union.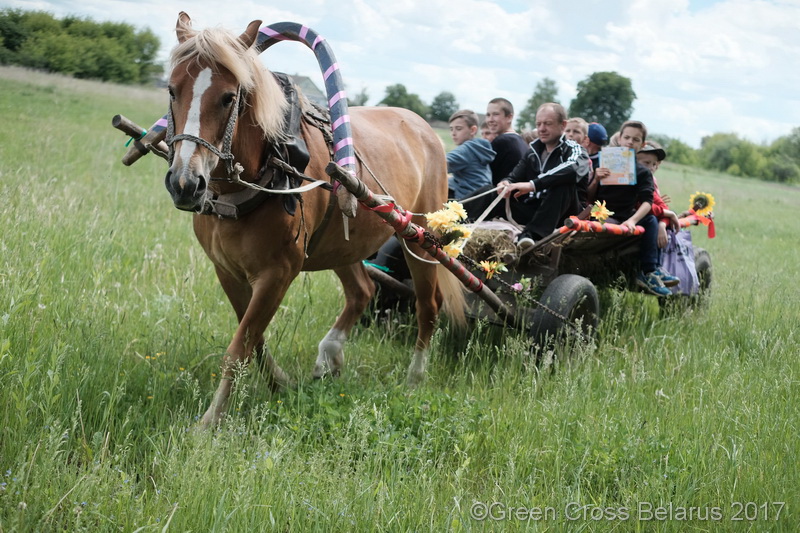 Within the framework of the same initiative for teenagers, there was prepared a game-journey "Mikula's Quest" during which the characters were checking whether children were keen, clever, skillful, knew well the traditional kitchenware and local dishes, could decode texts. Robust athletes were invited to participate in the competitions "Bogatyr Fun and Frolic" prepared by the family club "Vozrozhdenie" from Krasnaje village. The children enthusiastically waved with "clubs", threw "spears", jumped on "horses", decided who was the strongest, most dexterous and the strongest.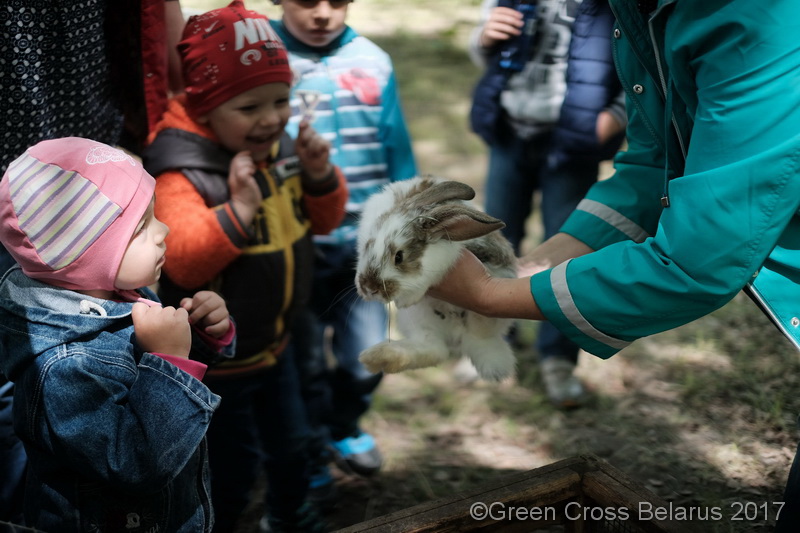 The smallest children guessed riddles and fairy-tale characters on special grounds, jumped ropes, jumpers, painted, moulded out of dough, played chess and checks. They could eat in a new arbor built wtihin the initiative "Incubator for Initiatives-2", sorrel borsch and babka (a traditional Belarusian dish made of potatoes) which were cooked right there in the oven.
During the final concert, the audience enjoyed performances by talented groups from Burki, Komaryn, soloists from Brahin and Lojeŭ, as well as a lecturer from the University of Culturen Vasily Glubachenka, who played the electric accordion.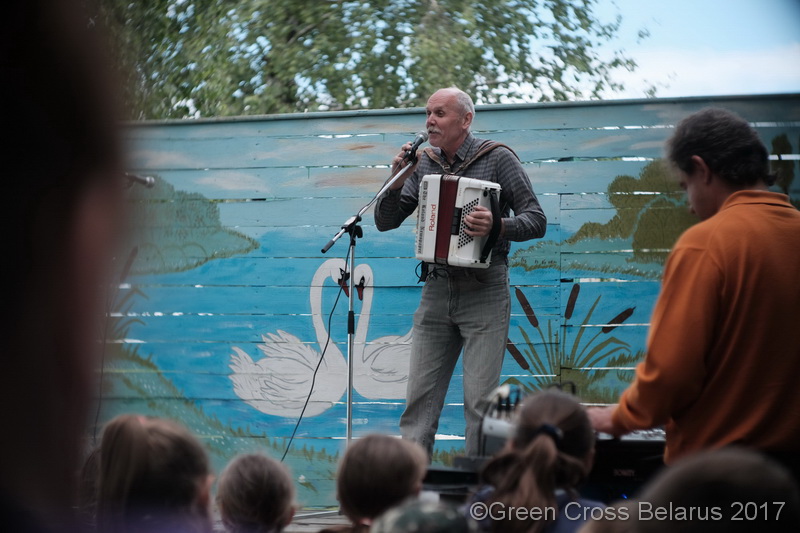 The festival of family clubs was held within the framework of the Project "Building Capacity of Family Clubs Network of the Chernobyl Area for Improving the Socio Economic Situation"implemented by the Green Cross Belarus NGO and funded by the European Union. That event attracted much the district's residents to family clubs and showed that a lot could be done together. The festival will gather its friends again next year in another village of the district.