Baranavičy became the 22nd city in Belarus to host the Faces of Projects photo exhibition.
The Faces of Projects exhibition, recounting 29 projects implemented in Belarus with financial support from the European Union, opened in Baranavičy on September 26.
The exhibition was inaugurated by Ms. Elena Rakova from the Delegation of the European Union to Belarus:
"In 2015, the exhibition was demonstrated in all voblast capitals of the country, a year later 6 more cities learned about the project and its heroes, and here, in Baranavičy, we, in fact, are summing up the 2017 season. It was rather eventful: in May-September, the exhibition travelled from Maladziečna to Orša, Horki, Rečyca, Svietlahorsk, Žlobin, Salihorsk, Niasviž and Kobryn. In all these places we felt a huge interest of common people in the Faces of Projects", mentioned Elena in particular.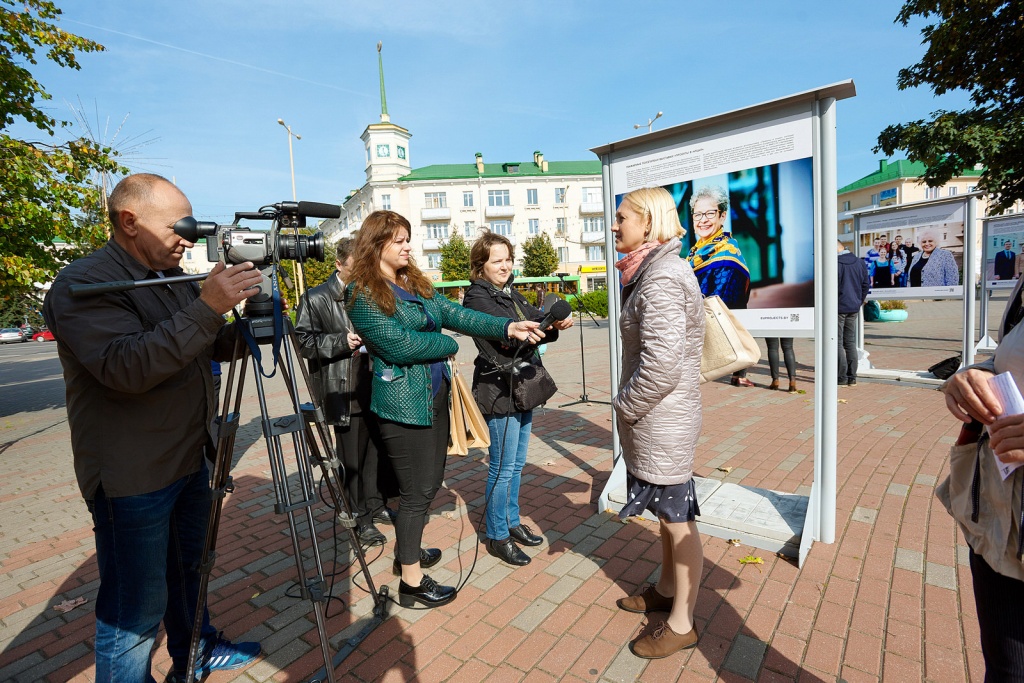 The exhibition opening ceremony is usually honoured by the project participants and heroes. This time, the event was attended by:
Ms. Olga Salaheyeva representing the Culture and Creativity Project.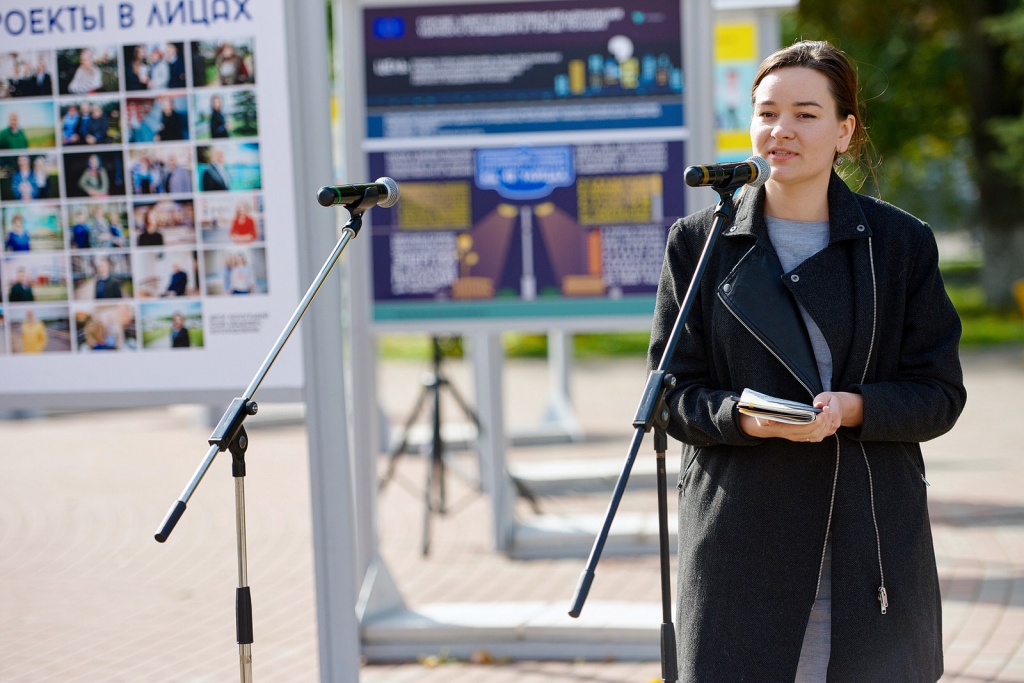 Mr. Pavel Burykin, Project Manager of the Development of a Pilot Project to Protect the Rights of Children with Severe Disabilities and Terminal Conditions in Belarus and a paediatrician of the Belarusian Children's Hospice.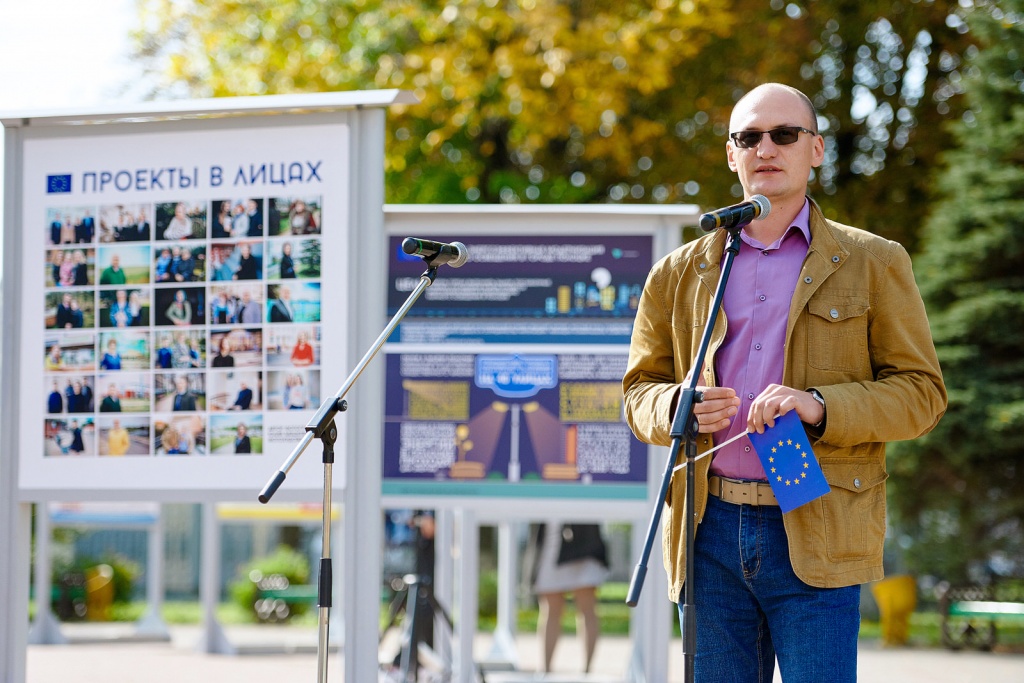 Ms. Alesia Chumakova representing Ecopartnership International NGO.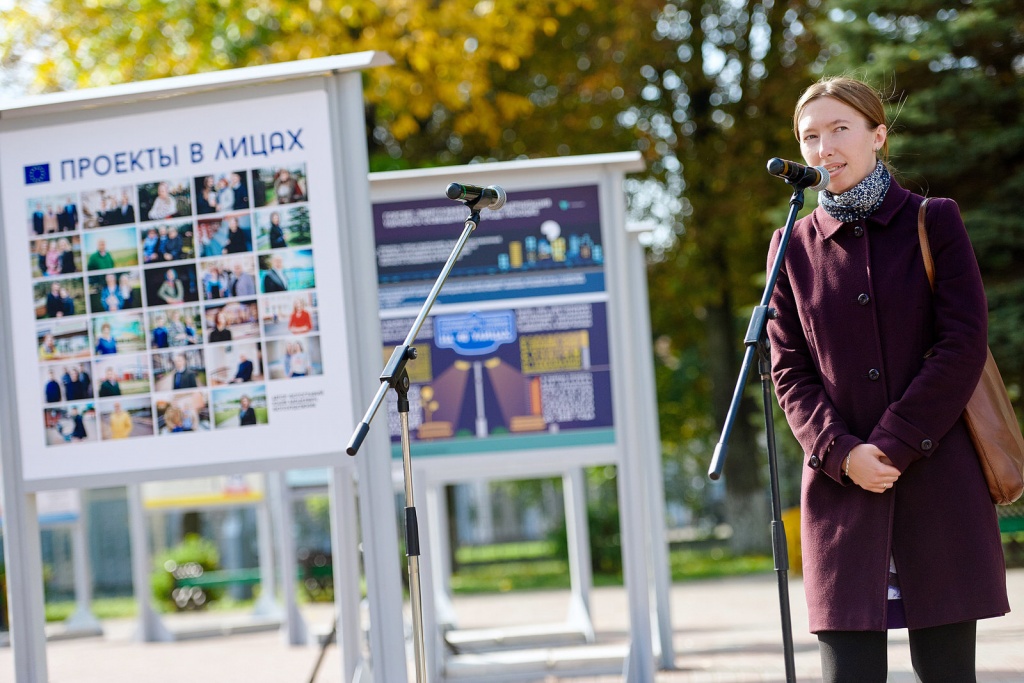 Mr. Viktor Kireyev and Ms. Elena Shushkova representing the ComManaging Municipality (COMMA) Project, in particular, implemented in Baranavičy, which caused natural interest of the event guests and journalists.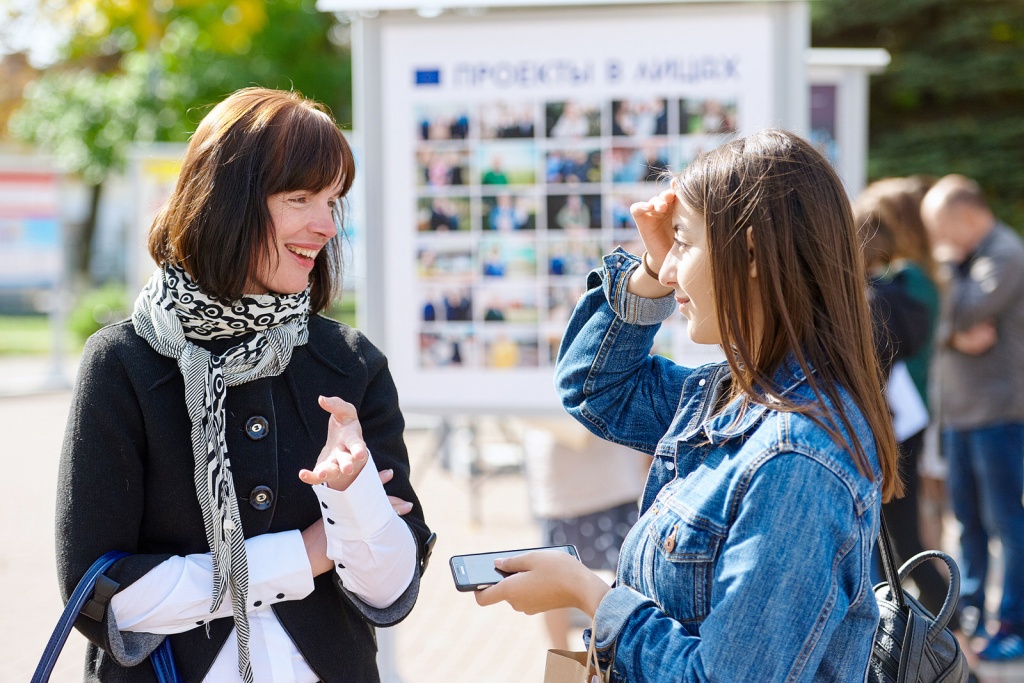 The European Union allocates about Euro 29 million a year to finance projects and programmes in Belarus. The grants are provided for all sorts of initiatives, such as environmental protection, sustainable use of natural resources, introduction of energy-saving and green technologies, rural development and support to entrepreneurship, aid to children from the Belarusian Children's Hospice, as well as to women survivors of domestic violence, promotion of the European approach to education and science, preservation of historical and cultural traditions. Many projects provide economic benefits, as well.