On June 9, the Faces of Projects exhibition opened in Orša. The display recounts 29 EU-funded environmental, economic and social projects implemented in Belarus.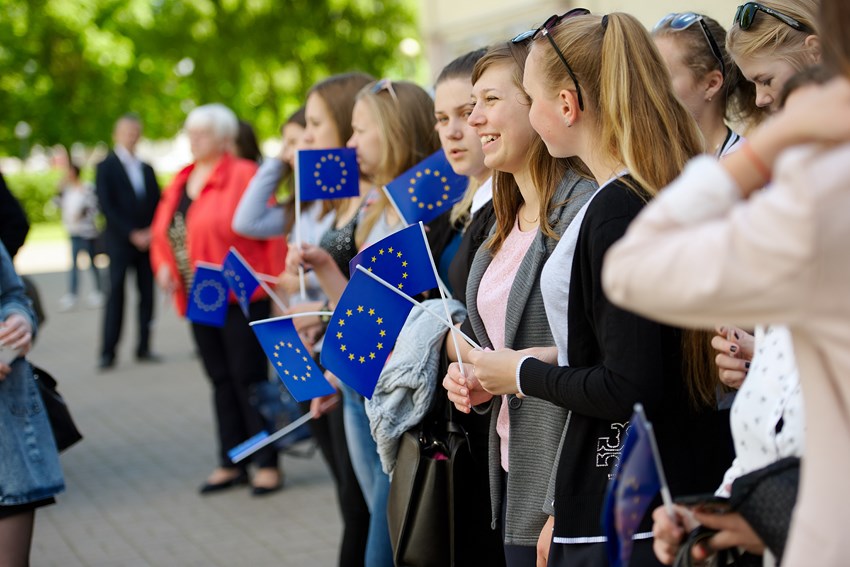 The exhibition presents the project heroes' photos and stories, as well as the project period, location and outcomes. The Faces of Projects are the volunteers, NGO representatives, researchers, educators, farmers, convicts, disabled persons.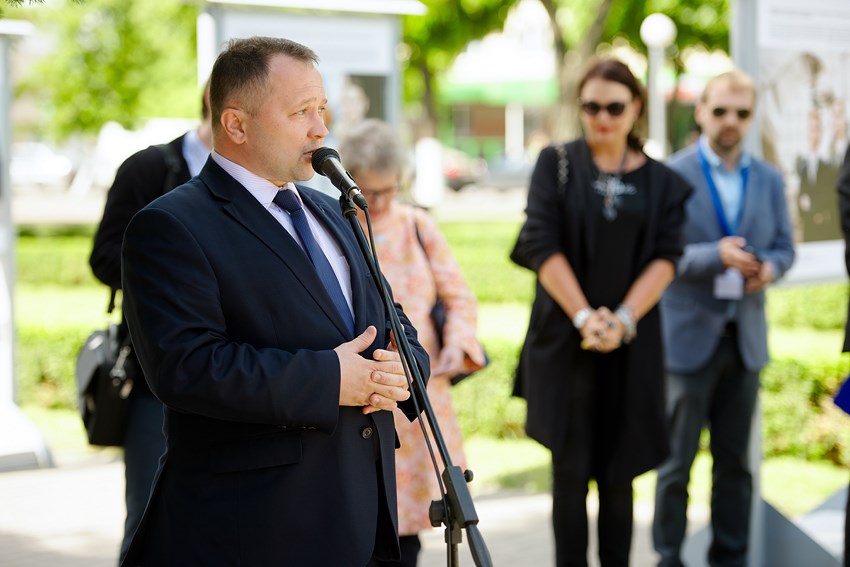 The projects cover such issues as environmental protection, sustainable use of natural resources, introduction of energy-saving and green technologies, rural development and support to entrepreneurship, aid to children from the Belarusian Children's Hospice, as well as to women survivors of domestic violence, promotion of the European approach to education and science, preservation of the historical and cultural traditions.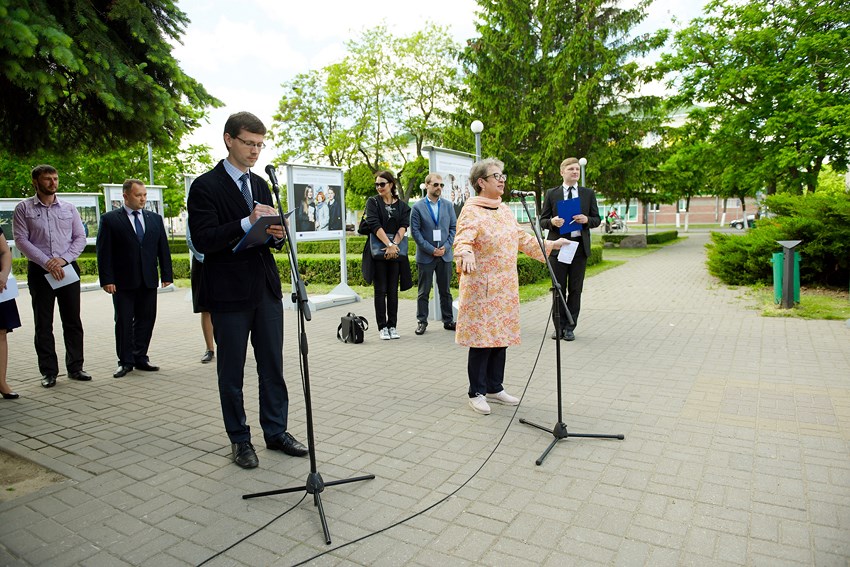 The display was opened by Ms. Andrea Wiktorin, Head of the EU Delegation to Belarus. She emphasized that the photo exhibition demonstrates how the European Union's initiatives help fulfil the dreams of many people. "We implement our projects not only for Belarusians, but together with Belarusians, too. We are happy to see the large number of caring and proactive people in your country, who are prepared to assume responsibility for enhancing their own lives, the lives of their local communities and the country as a whole. Such stories empower and inspire us for new ideas and further cooperation. I hope that they will not leave you unmoved, either, – said Ms. Andrea Wiktorin.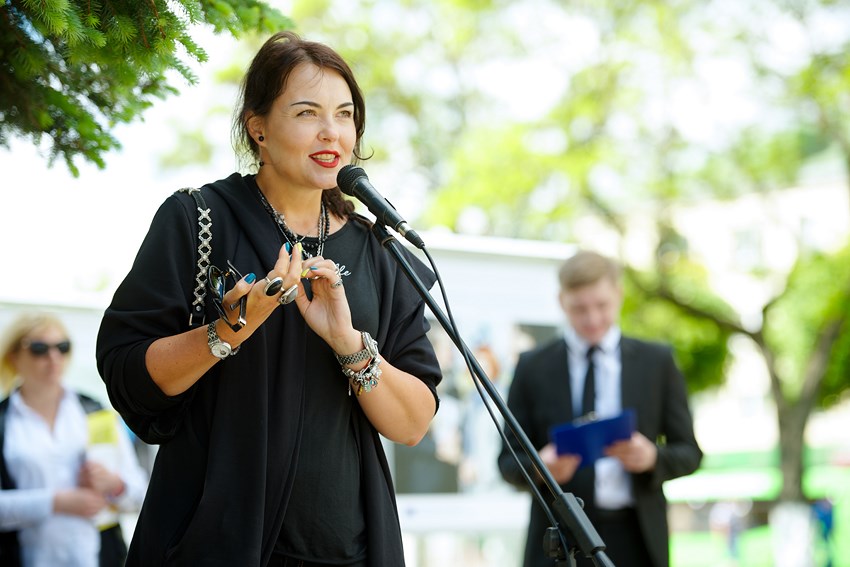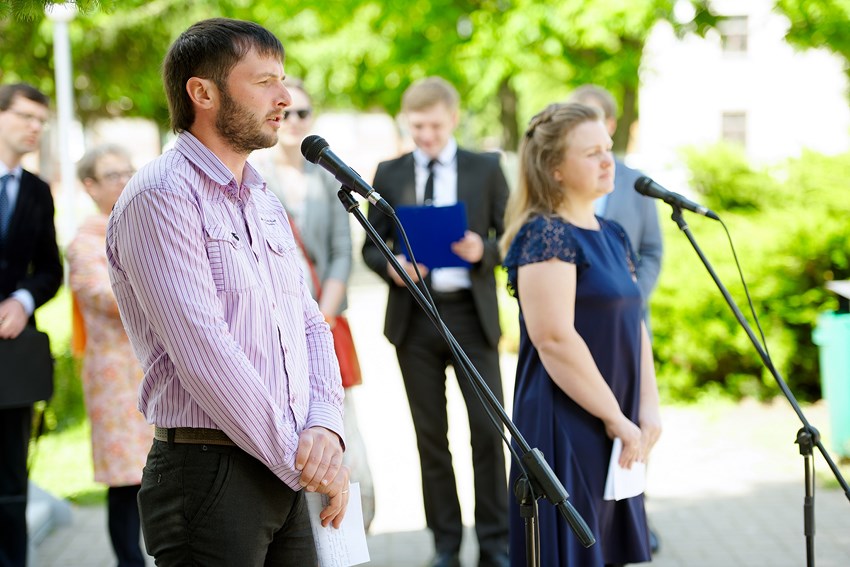 The opening ceremony was also attended by Mr. and Ms. Yevgeny and Yulia Grudinin, the heroes of the "Expanding Economic Opportunities in Rural Belarus" Project, who came from the village of Liutnia, Mahilioŭ Region, and Ms. Alina Bushmovich, Director of Ecopartnership International NGO with a presentation of three projects: "Strong CoM – Strengthening the Covenant of Mayors Movement in Belarus", "Requirement for Efficient Management of the Utility Sector", and "Strengthening Waste Management Services for the Rural Population of Puchavičy District, Minsk Region".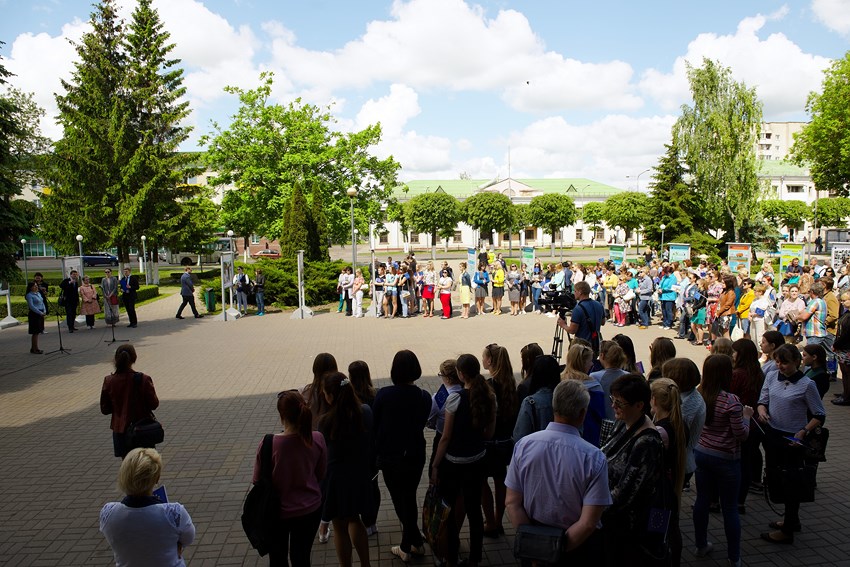 The Faces of Projects have been already viewed by residents and guests of Minsk, Viciebsk, Mahilioŭ, Homieĺ, Brest, Hrodna, Polack, Barysaŭ, Babrujsk, Pinsk, Mazyr, Lida and Maladziečna.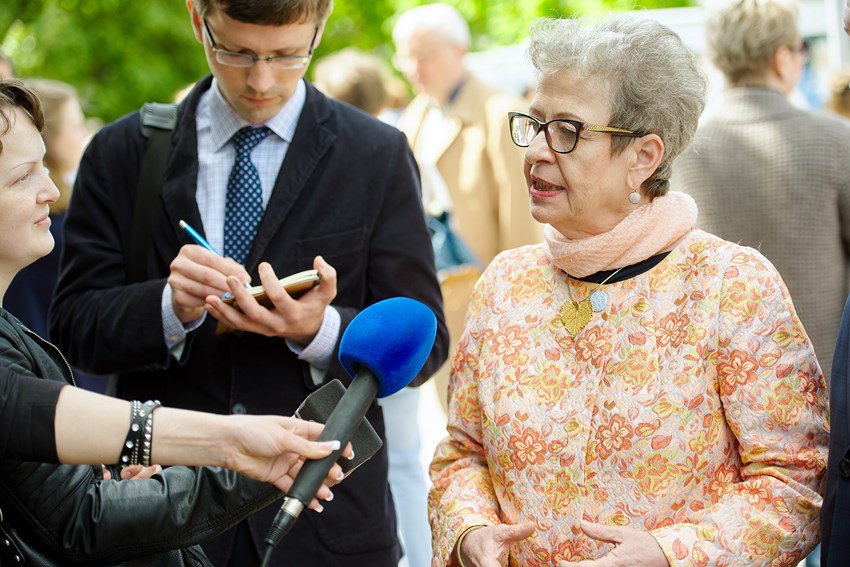 After Orša, the exhibition will move on to Horki, Rečica, Svietlahorsk, Žlobin, Salihorsk, Niasviž, Kobryn, Baranavičy.