The international initiative "Covenant of Mayors for Climate and Energy" is gaining popularity among Belarusian cities. 45 Belarusian cities and districts have joined it by the beginning of 2019. Ecopartnership International NGO, as the Covenant of Mayors support structure, provides consultations and all possible assistance to the cities.
After accession to the Covenant of Mayors, the city undertakes to take an account of greenhouse gas emissions in its territory and develop an action plan to reduce them and to adapt to climate change. The drafting of these documents is a complicated process requiring engagement of representatives of all spheres, from public transport to agriculture. These data are used to inform activity design and to estimate the potential effect of reduction of greenhouse gas emissions.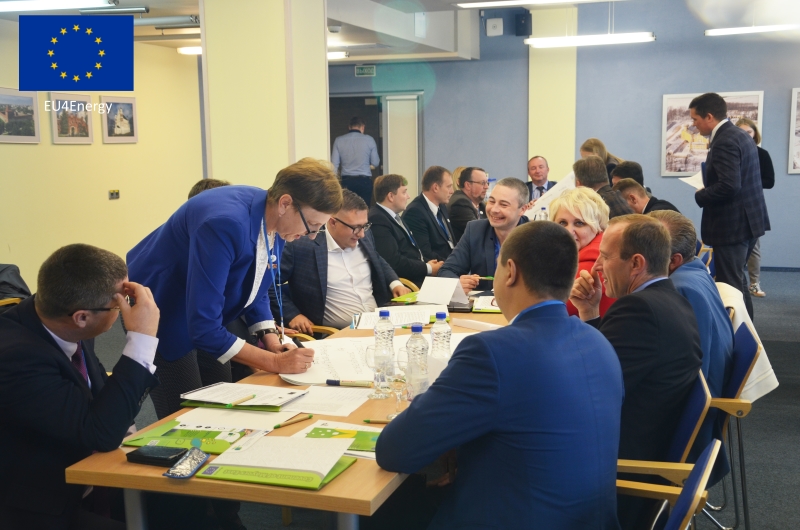 The first meeting of the Mayors' Club

It is difficult for a city to develop a Sustainable Energy and Climate Action Plan (SECAP) on its own, it will often require expert support. In 2018, 5 Belarusian towns managed to engage Ecopartnership experts for making up and developing the plans, including Kličau, Krasnapollie, Bychaŭ, Masty and Viciebsk. The drafted documents describe activities that may help reduce greenhouse gas emissions by 30% by the year 2030, and mitigate climate change in their territories. In future, these Sustainable Energy and Climate Action Plans may help attract financing from international donors and investors.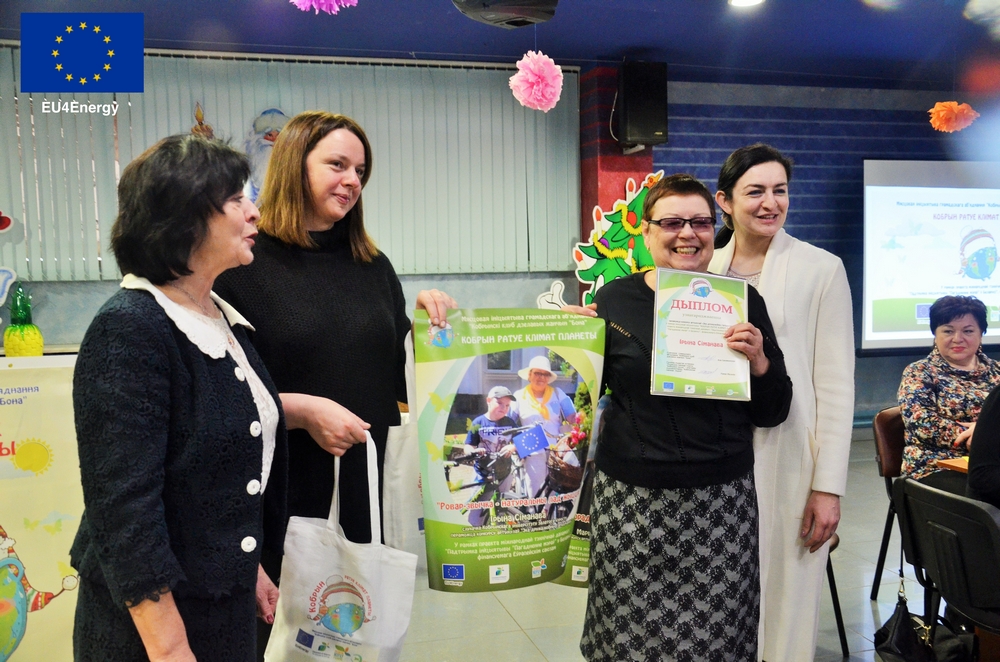 Award ceremony for the initiative participants in Kobryn

- We are happy to see, in particular, that cities have been increasingly engaging various stakeholders to the SECAP development, - emphasises Natalia Andreyenko, Ecopartnership Project Coordinator, - that approach enables the city to expand the range of issues addressed by the Covenant of Mayors activities. The designed plans, as a rule, cover activities on improvement of building energy performance; use of alternative energy sources; repair of storm sewers in order to avoid flooding during extreme precipitation periods; prevention of cardiovascular diseases in order to reduce human vulnerability to changeable weather and head waves; awareness-raising about an increased risk of tick-borne infections.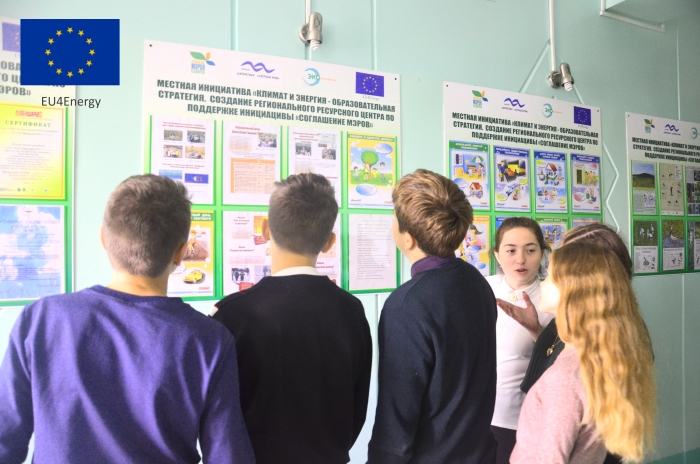 Covenant of Mayors Resource Centre in Braslaŭ
Support and consultations were provided to the participating cities and towns owing to the EU-funded project "Strong CoM – Strengthening the Covenant of Mayors Movement in Belarus". Six local initiatives of nongovernmental organisations on reduction of greenhouse gas emissions and adaptation to climate change were launched under the project, plus four initiatives of local authorities. Several initiatives were implemented by the end of 2018; the others will be completed in the first quarter of 2019. A 7.5 km long bike trail was opened in Kobryn; three municipal boiler houses were upgraded in Brest; a residential microdistrict in Čavusy was landscaped including an infrastructure for cyclists and pedestrians; bicycle parking lots were built and cycling route map was developed in Viliejka; an alternative energy demonstration site was set up in Biaroza District; the Covenant of Mayors' Resource/Support Centre was opened in Braslaŭ. All local initiatives were accompanied by activities on raising community members' awareness about energy saving and climate change issues.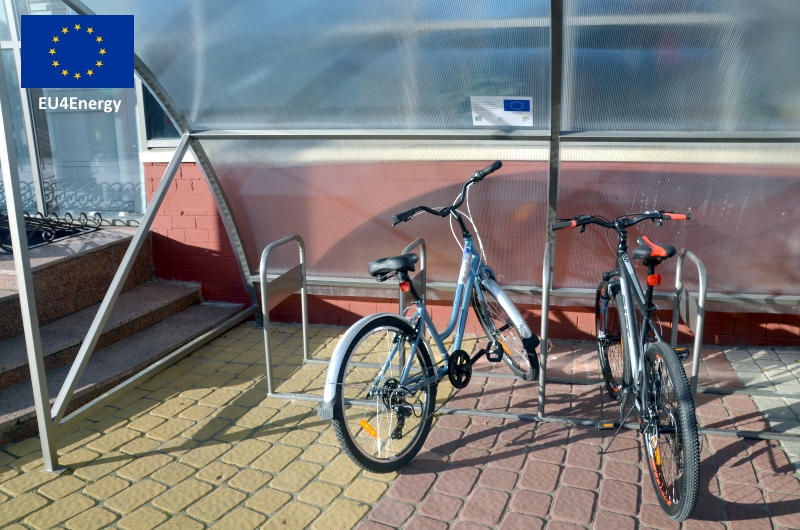 Cycling infrastructure in Kobryn

With support from Ecopartnership, the Covenant of Mayors Club launched its operations; it enables the participating cities to exchange experience and best practices on sustainable energy, and to implement joint projects.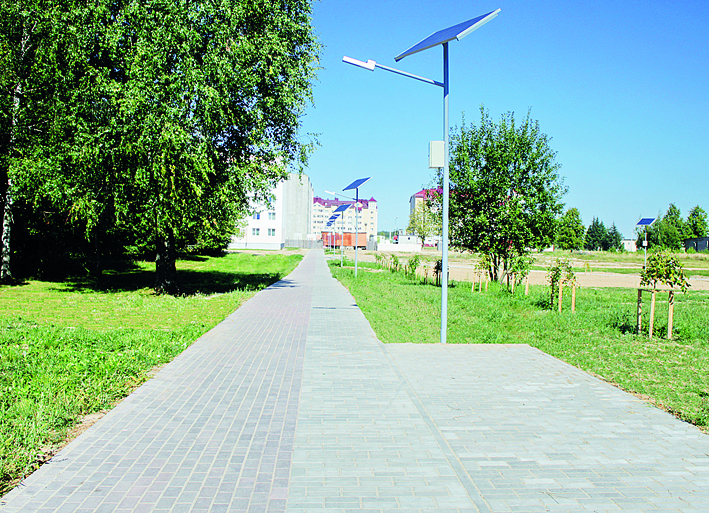 Bike path in Čavusy

Representatives of the participating cities receive monthly Belarusian e-news on the Covenant of Mayors, and the climate.ecopartnership.by webpage helps them stay tuned for the latest developments and opportunities.