How the European Union and UNDP help people with disabilities find their way into sports.
"When I was a kid, I was often bullied and humiliated. I was helpless like a plant! And I got tired of it," recalls
Sergei
from the Republican Association of Wheelchair Users. "I started doing sports and achieved results. With time, people around began respect me. On the ground I am like a turtle but try beat me in the water".
After school, Sergey worked from home. He made binders from the parts delivered to him from a factory. It was hard to live in four walls and the man applied to study in another city.
"That's how I ended up in Kaliningrad. That's where my life changed drastically: competitions, favorite work, never-ending competitions. After I graduated with red diploma (diploma of excellency), I returned to Hrodna. That time Kaliningrad had local association of people with disabilities, but in Hrodna there was no such. We created the first of this kind and start gathering wheelchair users under one roof".
"How did I become a chairperson? I was forced to take this up," jokes Sergey. "Probably, they choose me because I have ants in the pants. Speaking seriously, I think this happened due my personal features and purposefulness".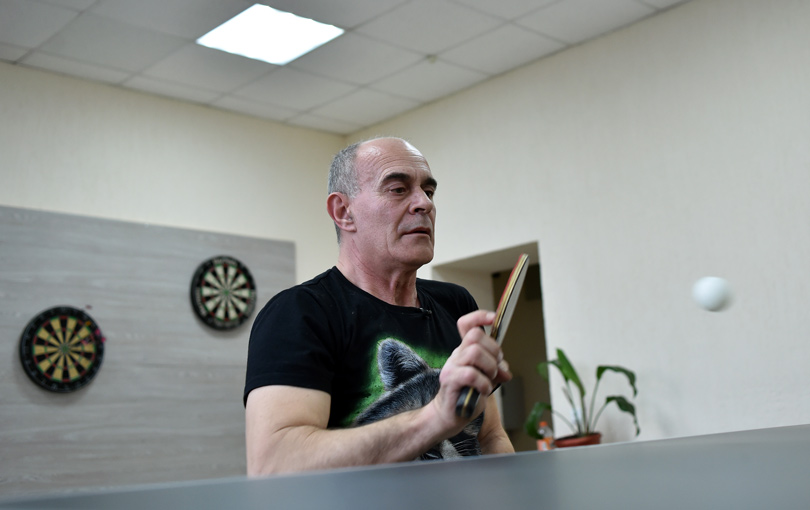 One day Sergei was invited to participate in a bike ride on the Augustov Canal. The man accepted the invitation without hesitation. Sergey didn't know that the ride went through the forest roads, and when he did find this out, he was too shy to go back on his word. That's what Sergei is all about!
"I cycled for about 18.5 km along dirt roads and felt myself like a squeezed lemon. When I recovered a bit from the ride, people told me about "Belmed" project where you can do something useful for the people in your community".
It's hard to catch up me, I'm busy 24/7. But other people in wheelchairs are spending their days at home This inspired me to organize a center in Hrodna where people with disabilities can socialize, do sports and spend time together. My prime objective was to get these people out of their lockdowns".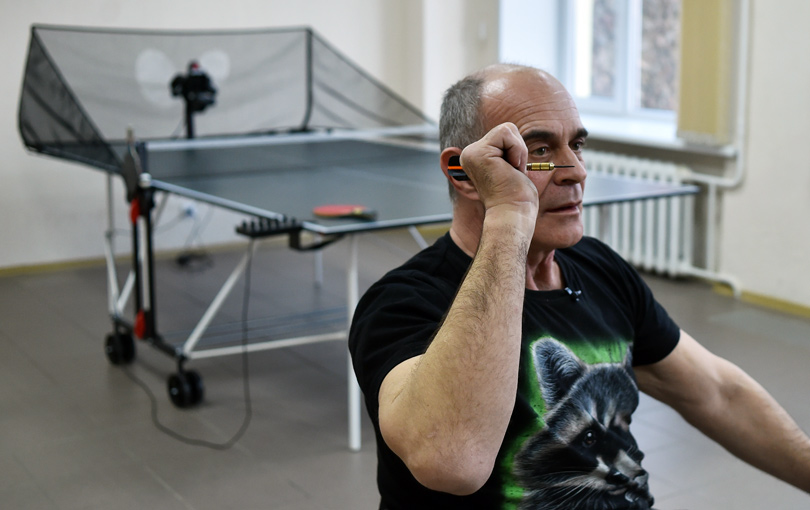 Sergey said that it was not easy to shake people out of their apathy, but he did it.
"I started looking for accessible premises. The city administration offered me several options to choose from. I couldn't find the best option that would fit the needs of people with disabilities. Everywhere I saw only staircases, upper floors without elevator – no chance for people in wheelchairs to get there".
"One day I came across a premise that was used for a thrift shop in the past. I liked it, and so did another company that had an eye on it, too. There were two options: an auction or that the company would give up. The first option was not in our favour".
"One week later I received a call from the City Administration with the news that the company gave up the premise and now we can take it. The people in the administration were very eager to help and offered to speed up the decision on the rent".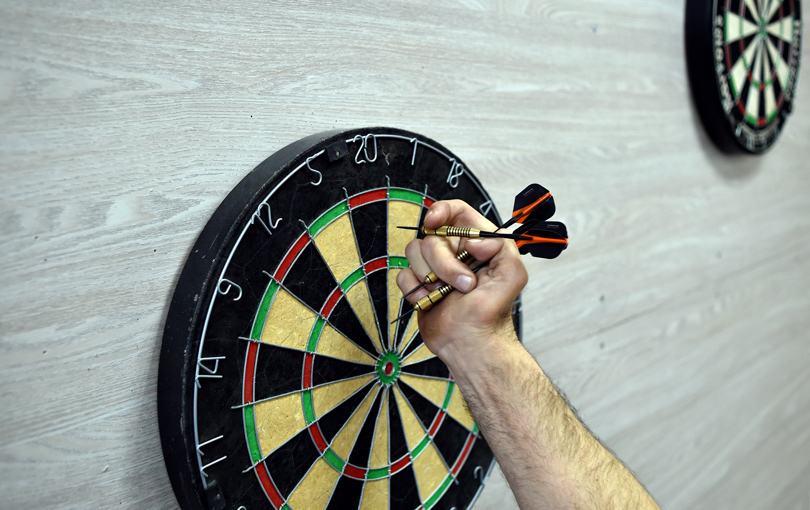 "It all worked out. Apart from table tennis and darts completions our "Inclusive Center for Healthy Lifestyle" is a place where was host communal events and celebrate birthdays. For example, in January we organized a "Yanvarinka" (January) – to celebrate with those who have their birthdays in January. Usually from 12 to 50 people come to these events. People got used to the fact that now they have somewhere to go and socialize".
People with disabilities responded to Sergey because he understands their needs. After all, when people are welcomed and suitable conditions created, they start to respond and communicate.
Today Sergey sent a letter to the City Administration. If a company provides jobs for people with disabilities, the rental agreement can be substituted by the ownership. Currently, the center is managed by two administrators who are people with disabilities.
"The decision on the ownership is important for us. The center can't bring big profit, it is a non-profit organization, and the rent is a heavy financial burden for the project".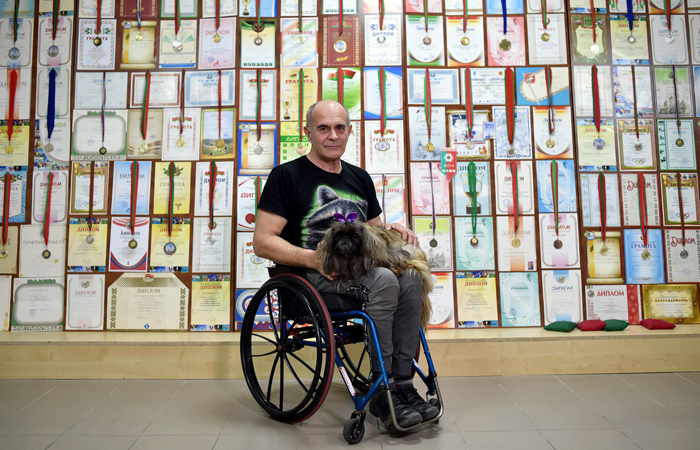 This place is already changing the lives of the people. Many started break their isolation, became more physically active. For some people it is like a "reboot" of their lives.
"There's a girl from Krasnoselsk. She was so inspired by our center and tennis classes that her husband agreed with the local school. Now he drives her to a tennis center in Ross. The sport became her life goal. Sport is a very strong motivation and it also gives confidence. And the hands that were down are up again!
The "Unlimited Lifestyle" Initiative is implemented under BELMED project, which is funded by the European Union and co-implemented by UNDP, WHO, UNICEF and UNFPA in partnership with the Ministry of Health of the Republic of Belarus. Implementing agency: Hrodna Organization of the Public Association "Republican Association of Wheelchair Users".