In April, the ranks of the Belarusian Red Cross partners expanded with BELMED Project, which is funded by the European Union and co-implemented by UNDP, WHO, UNICEF, UNFPA in partnership with the Ministry of Health of the Republic of Belarus.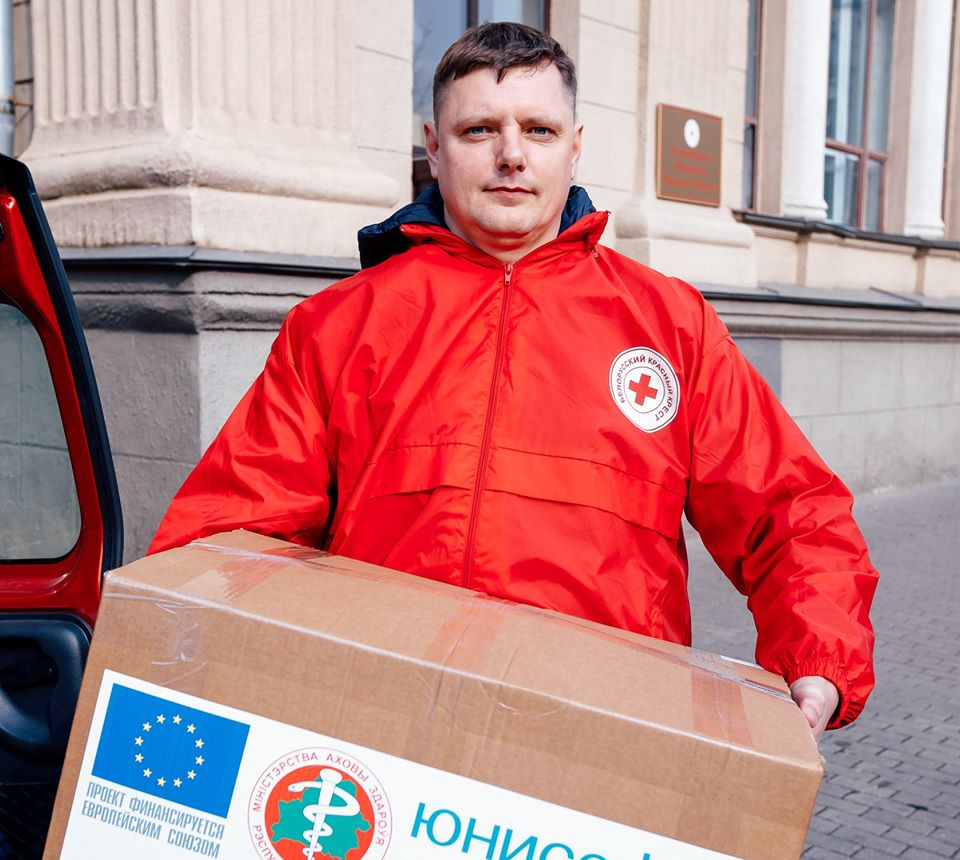 The close cooperation of the Ministry of Health, European Union Delegation to Belarus and UN agencies amidst the coronavirus outbreak has enabled the parties to promptly pool the efforts and mobilize resources in support of Belarusian Red Cross. We are summing up the cooperation outcomes.
Olga Mychko
, Secretary General, Belarusian Red Cross:
– It was crucial for us to take some concrete steps after making a decision on cooperation in principle. We have promptly developed some information materials including those designed for elderly people. We have delivered personal protective equipment: masks, gloves and antiseptics in support of save operation of the volunteers. Both material assistance and expert support are crucial under the current circumstances. There is a need for experienced professionals able to solve problems and set up efficient operation straight away. The Belarusian Red Cross team was joined by eight volunteer coordinators and a PR consultant for helping with carrying out the communication campaign.
Oleg Dubovik, BELMED Project Manager:
– A key audience in the focus of our operation under the current circumstances are people above 60 years of age. The Simple Tips leaflet was designed with them in mind; it provides basic recommendations: stay at home, keep a distance, wash your hands, do physical exercises, eat healthy and keep your spirits high.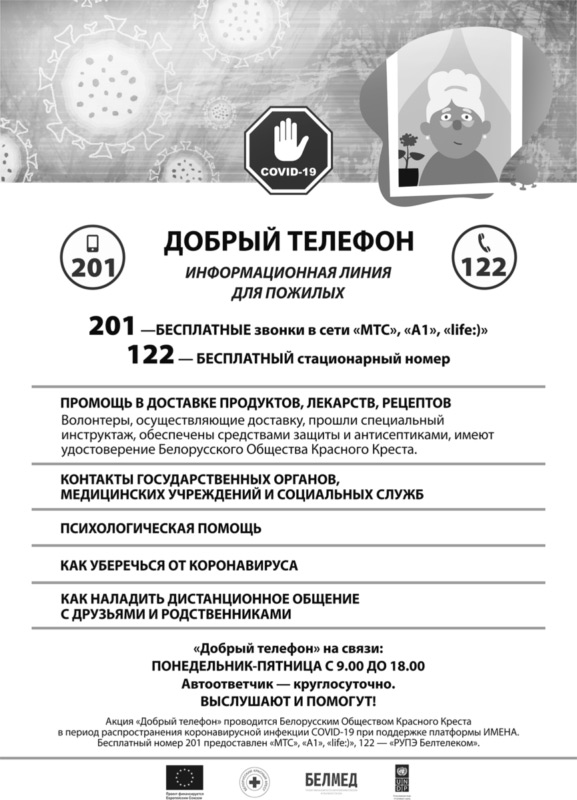 Every day counts now; therefore, it is crucial to make the make information as effective as possible. For instance, a black-and-white version of the leaflets for the elderly was developed as well for social media, so that anyone could print them out using a regular printer, and attach them at their building entrance doors or on their community message board.
Many self-isolating elderly people need support of their younger relatives, friends and neighbours. Sometimes, all it takes is a phone call and a piece of good advice. A collection of such tips was set in
#МолодыеПожилым (YoungToOld)
web banner format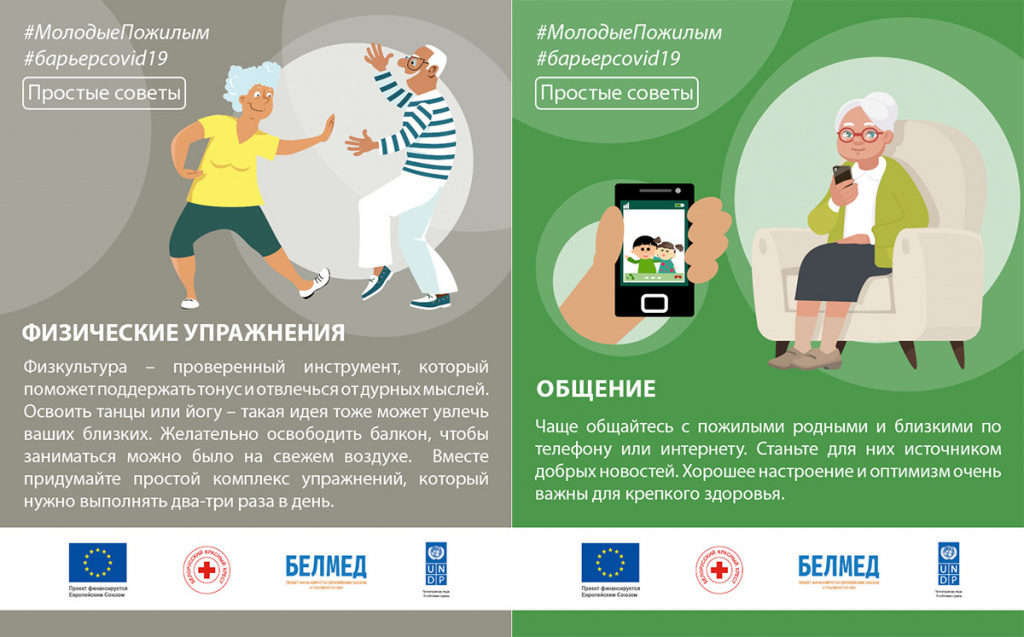 Maxim Razumovich
, Administrative Officer, Belarusian Red Cross:
– A week ago, our warehouse received 145,000 full-colour leaflets with Simple Tips for elderly people, advertisements of 201 Good Phone info line and recommendations on using public transportation.
Some issues have already been handed over to public transportation agencies, the largest part will be disseminated by our volunteers in Minsk and in regional and district centres. 145,000 leaflets is a great help!
Yelena Rusinovich
, National Volunteer Coordinator, Belarusian Red Cross:
— The volunteers offer, possibly, the only link with the outside world for many self-isolating lonely and elderly people. And, of course, they need protective equipment, first of all, masks, gloves and sanitizers to make their lives and the lives of their persons of concern safer. The first consignment of 30,000 gloves was delivered to Belarusian Red Cross on 20 April; 12,000 protective masks were dispatched a week later; 11,000 litres of hand sanitizer were delivered in early May.
Download the leaflets
Source: Belarusian Red Cross website