The air quality in Belarus is higher than in most other countries around the globe; however, the nation is among the twenty European countries, where air pollution-related morbidity is above the continent's average. The first step in addressing the problem is enhancement of the air quality monitoring system by approximating its performance to the European standards.
Fourteen specialists from the Ministry of Natural Resources and Environmental Protection (MNREP), the National Centre for Hydrometeorology, Control of Radioactive Contamination and Environmental Monitoring, and the National Centre for Analytical Control in the Area of Environmental Protection visited Sweden and Denmark under the project "
Support to Efficient Monitoring of Air Emissions and Radiation Monitoring, Improvement of Environmental Management in Belarus
", which is funded by the European Union and implemented by Hulla & Co Human Dynamics KG in cooperation with MNREP. In addition to air pollution monitoring, the Belarusian specialists were interested in emission inventories, emission registration and accounting systems including emission modelling and charting, air quality management systems, etc.
During the study tour, the Belarusian experts worked with 27 specialists from Stockholm University, the Swedish Environmental Research Institute, including its Göteborg branch, the Swedish National Standards Laboratory and its Department of Environmental Science and Analytical Chemistry, Göteborg weather stations, Aarhus University, the Danish Centre for Environment and Energy and the Danish Meteorological Institute. They had meetings with representatives of the Ministry of the Environment of Sweden, the Swedish Environmental Protection Agency, Göteborg and Malmö municipalities, nongovernmental organisations, etc.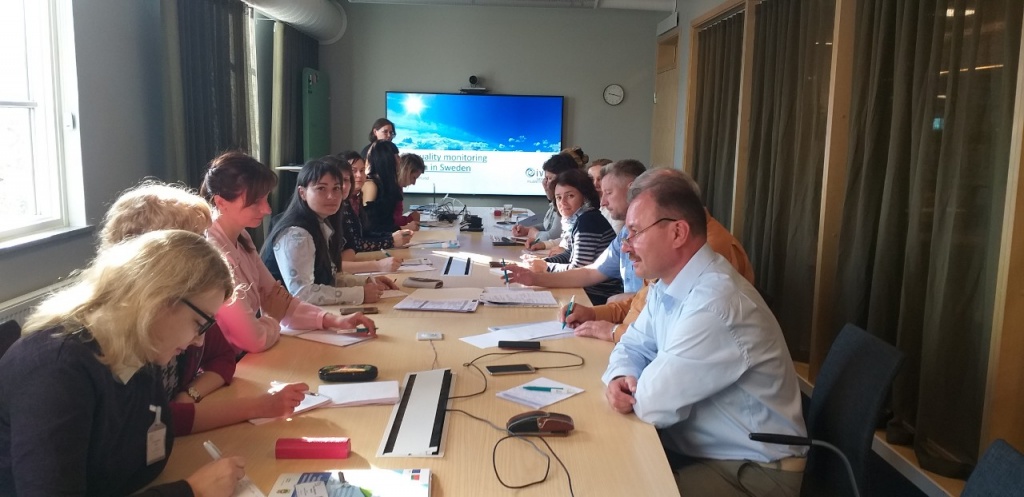 The Belarusian specialists learnt more about the key aspects of air protection. Sweden and Denmark have advanced far in the air protection issues. They, the fine aerosol concentration in these countries was cut by a quarter in the last decade. The specialists from Belarus, where, the concentration of these particles in the air is three times higher, were interested in both the legal framework and tools that have enabled these countries to reach the highest air quality on the continent.
According to the visit participants, they were particularly keen to learn about the provisions and enforcement of relevant European directives, air-monitoring techniques applicable in Belarus, the technical monitoring infrastructure, remote sensing methods, the measuring, data collection/registration/analysis equipment. Thus, the Swedish experts on modelling the integrated air quality assessment system made a presentation of the GAINS model. The model is actively used in European air quality surveys for analysing cost-effective measures of emission control. Belarus is also developing urban air quality modelling and forecasting tools, and the foreign colleagues' experience will help create an efficient system for making decisions on improving the air quality, especially in industrial areas.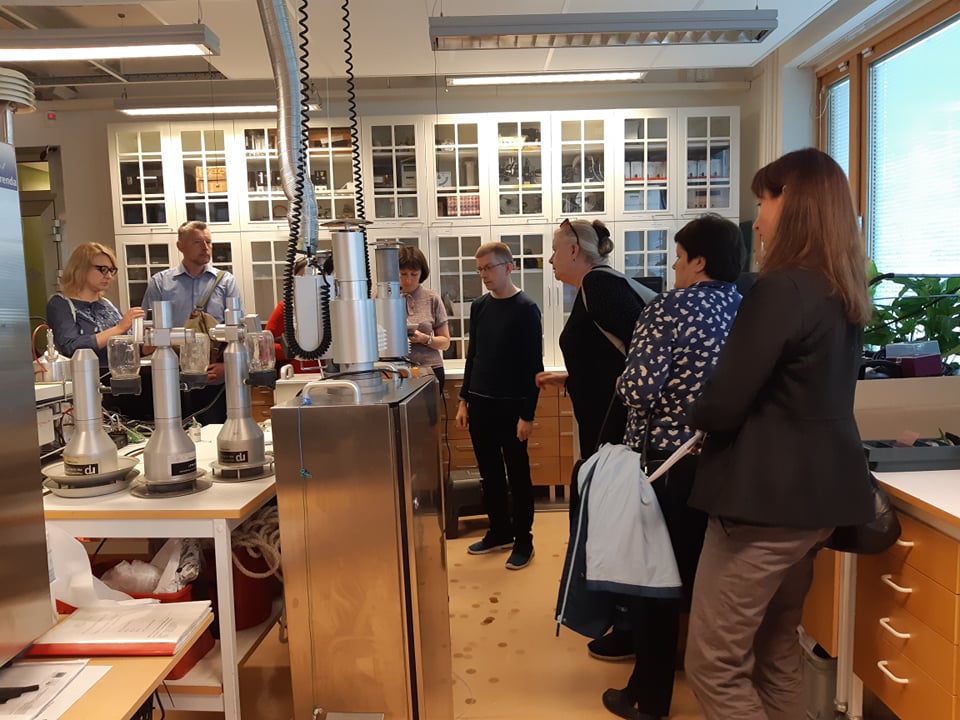 In total, the project provides for six study tours to five EU countries. The project also deals with upgrading Belarusian air emission monitoring/measurement stations and laboratories, harmonization of the domestic air quality monitoring/control regulations with the Community acquis.