Local environmental initiatives have joined in the fight against COVID-19. Personal protection equipment was procured with the European Union's funds to support educational institutions and persons with disabilities.
Vozrozhdeniye-Agro, a local foundation, handed over 1,200 medical masks and three infrared thermometers to three schools in Slaŭharad District, which are partners of the foundation.
Yanka Kupala State University in Hrodna handed over 500 safety masks to its partners – Nursery/Preschool No. 45 and Secondary School No. 12 (Hrodna).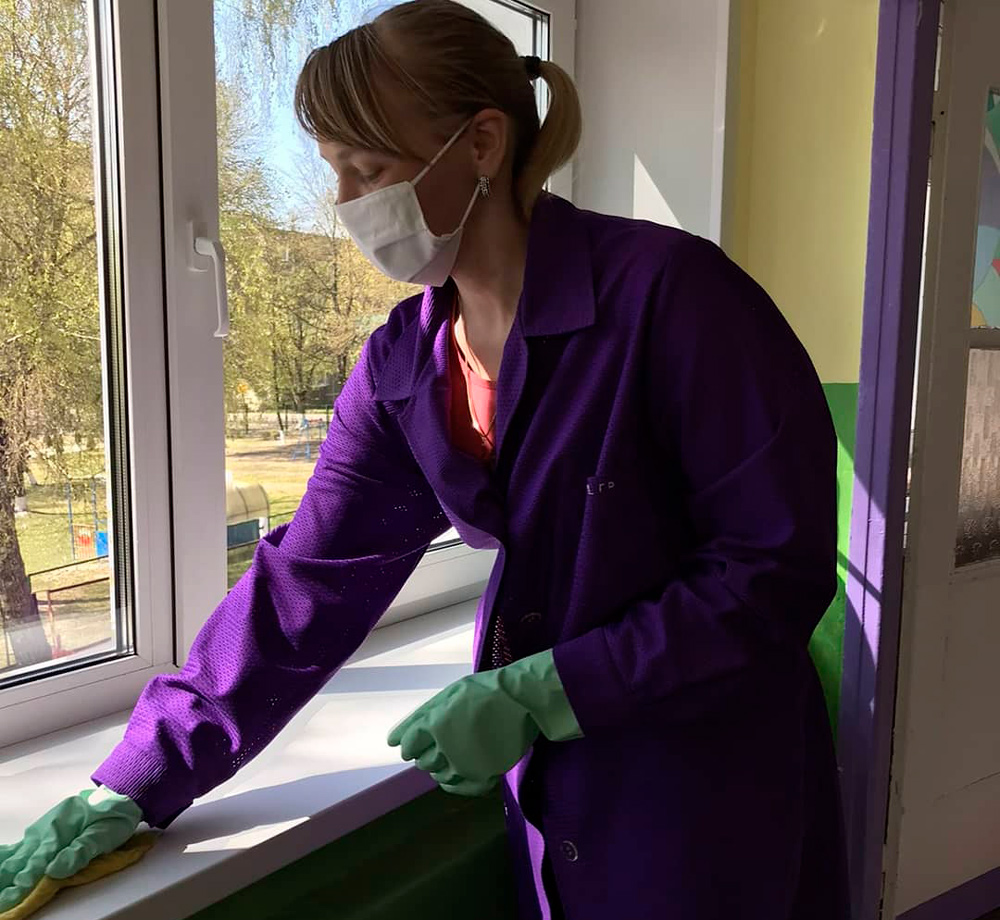 Hrodna Regional Farmers' Association procured and handed over 1,000 masks, 200 medical caps, 100 white coats and 40 litres of antiseptics to the project partners: Kreva Rural Executive Council and a number of farms.
Masty branch of the Belarusian Association of Disabled Persons sent 300 masks to the project partner, the Masty Centre for Corrective and Developing Education and Rehabilitation, where persons with disabilities are trained.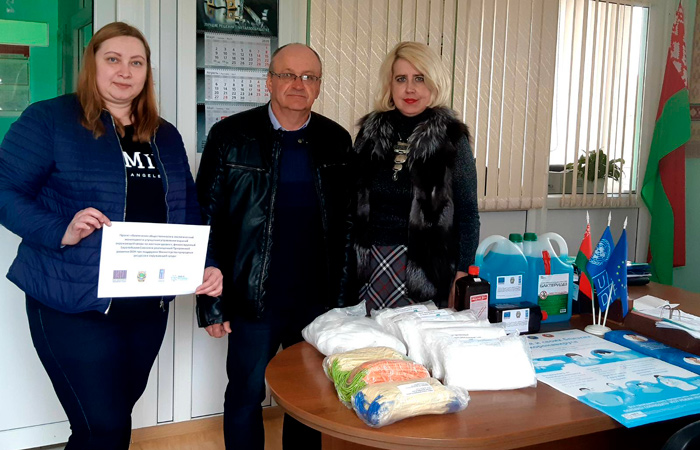 11 environmental initiatives are implemented under the project "Civic Engagement in Environmental Monitoring and Improving Environmental Management at the Local Level", which is implemented by UNDP and financed by the EU with support from the Ministry of Nature and Environmental Protection of the Republic of Belarus.