On October 2, the fourth season of the Faces of Projects photo exhibition was officially opened in Saveckaja Square, in very centre of Hrodna. The exhibition tells about projects implemented with financial support from the European Union Delegation to Belarus.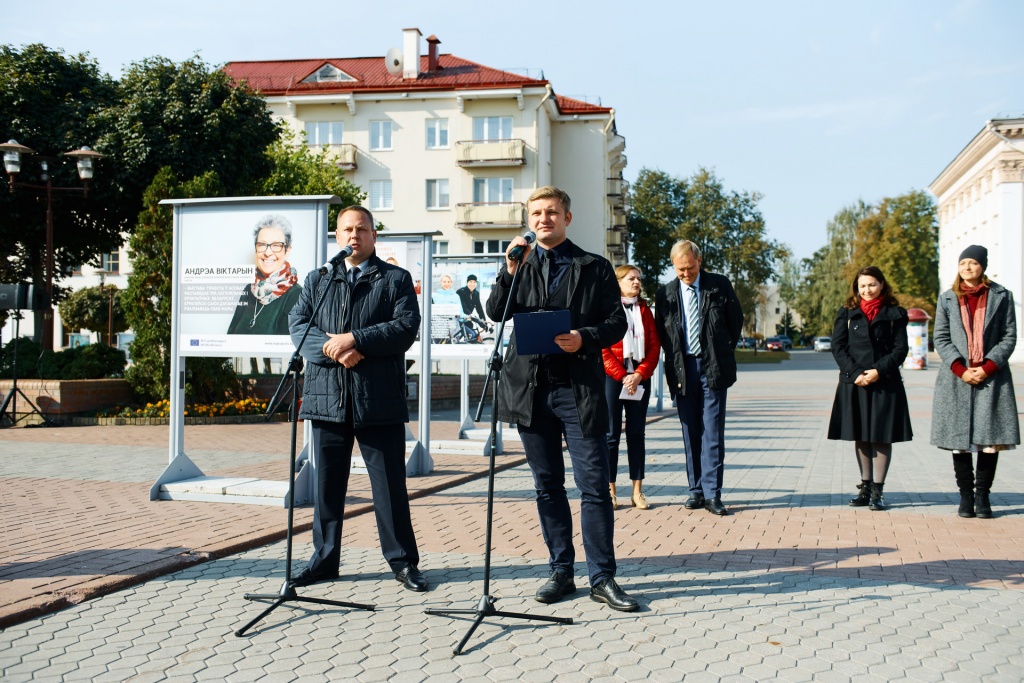 The ceremony participants – representatives of nongovernmental organisations and journalists – were welcomed by the Head of the Cooperation Programme Unit of the European Union Delegation to Belarus
Mr Berend De Groot
, the Head of the Hrodna Regional Fuel and Energy Efficiency Directorate of the Energy Efficiency Department of the Belarus State Standardization Committee
Mr Andrey Minko
and the Head of the Department for Culture of the Hrodna City Executive Committee
Mr Dmitry Belchik
.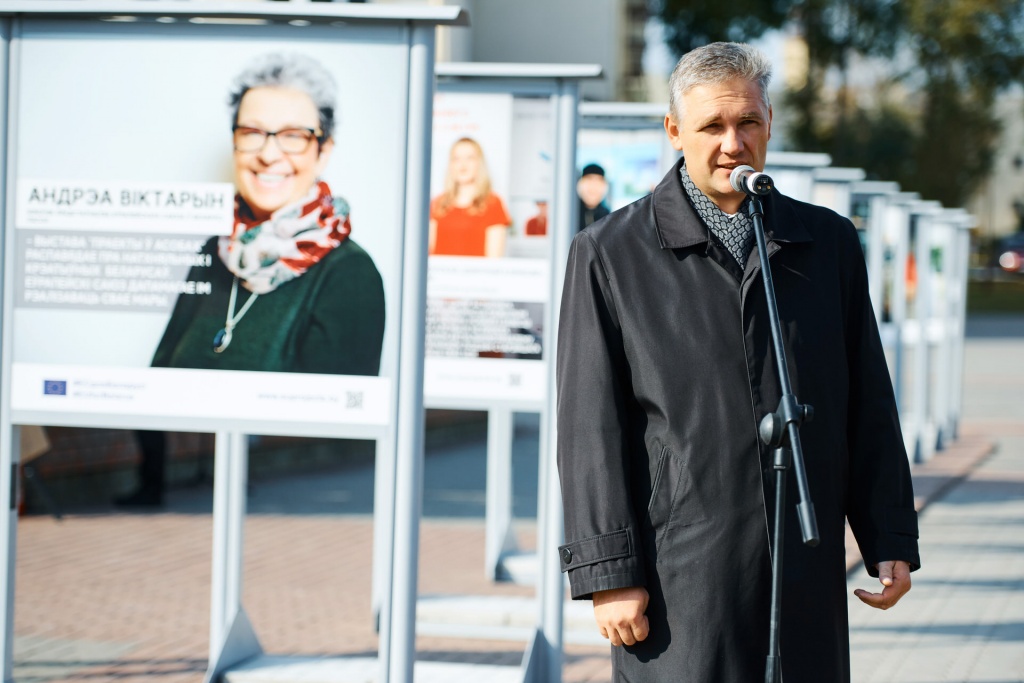 "We always plan only those events that can be co-implemented. Our cooperation consists in providing a certain access to expertise to representatives of your country including technical experts. I would like to emphasise, that Belarus also has a lot to show. We get more and more convinced in it every time," – emphasizes Berend De Groot.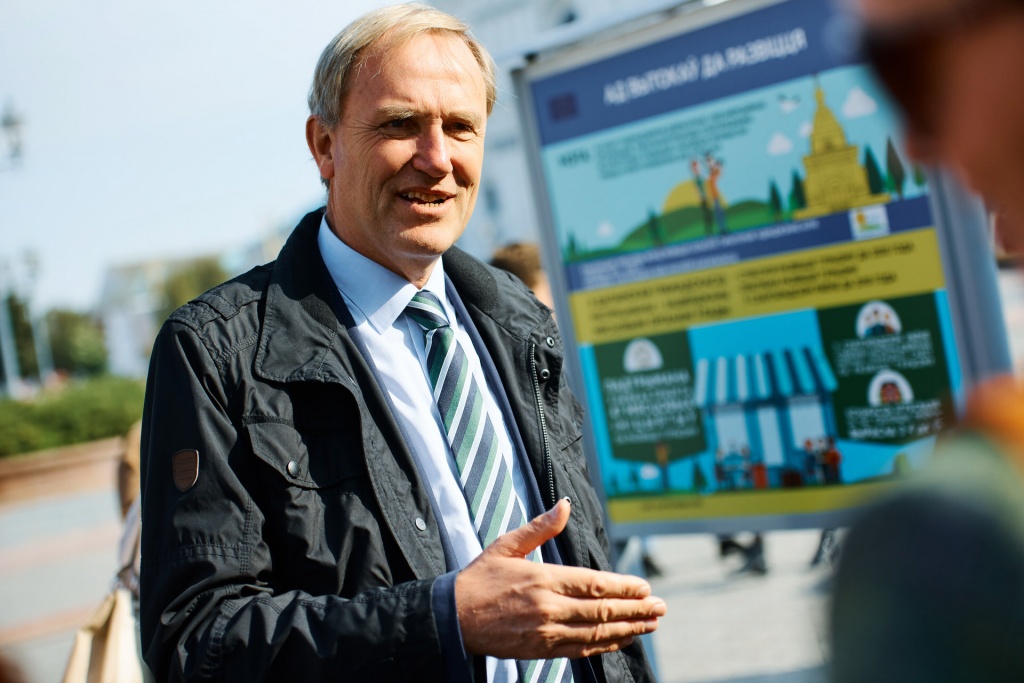 Ms Anastasia Yanchevskaya
, a heroine of the exhibition and participant of the
Development of Urban Cycling for Public Benefit
in Belarus project also made a speech at the ceremony. The project is aimed at designing a sustainable cycling development plan and improving the cycling infrastructure in Belarus, inter alia, in Hrodna.
"For us, as the cycling community representatives, the project was a decisive impetus for beginning wide-scale changes in the cycling development in Belarus. The adaptation of the national strategy, establishment of cycling development councils, permanent presence of cycling topics in media, development of regional organizations and initiatives are the issues that we have long been waiting for," – noted Anastasia.
Another exhibition heroine –
Ms Yelena Marigerovskaya
, a participant of the
Social Entrepreneurship Development
project that provides for social entrepreneurship development in Belarus, also spoke at the opening ceremony. The project participants have an opportunity to receive high-quality international education in the sphere of socially oriented business.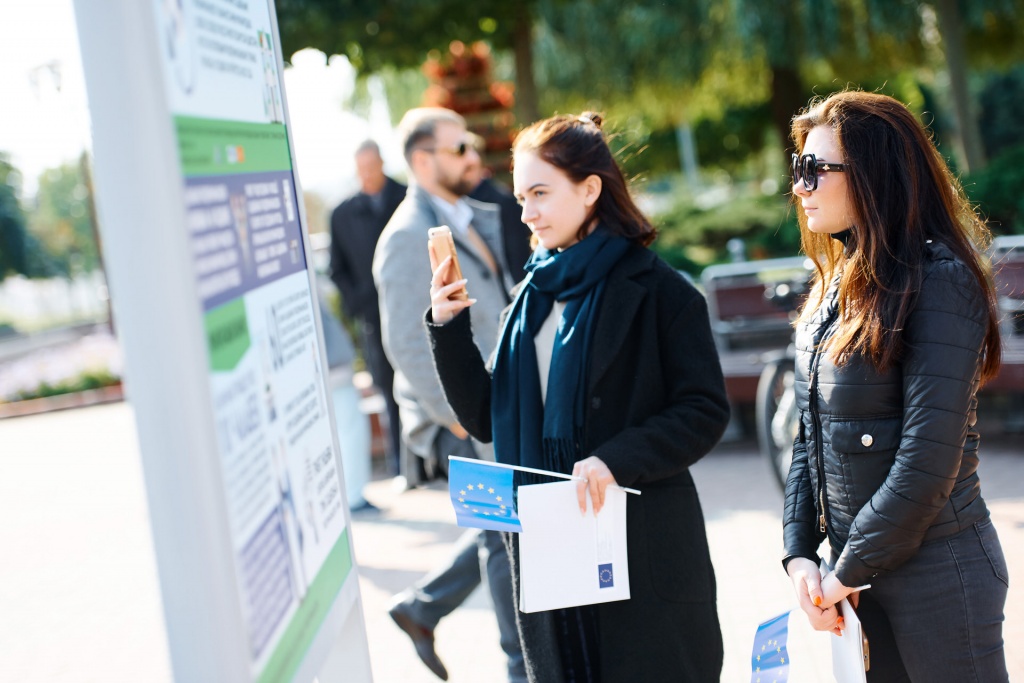 Hrodna welcomes the Faces of Projects for the second time: the photo exhibition heroes were first introduced in the city on Neman in October 2015. The exhibition will be open until October 14 before moving to Brest.