Belarusian cities, which joined Covenant of Mayors for Climate and Energy initiative, organized Energy days in June in the framework of European Union Sustainable Energy Week. 35 cities hosted environmental forums, ecological festivals, bike rides, sports activities and excursions, seminars, children's art exhibitions, and even photo competition of eco courtyards.
European Union Sustainable Energy Week usually takes place in May – June across Europe. More than 400 large and small scale events were held in 35 cities in Belarus in 2019 as part of European Sustainable Energy Week.
All the cities and countries are on the map
.
City authorities use creative approaches and involve a number of partners, such as civil society organizations, housing services, educational, cultural, and sports institutions, in order to interest citizens in sustainable energy.
Pinsk region started Energy days on World Environmental Day and held a large number of activities aimed at informing people about energy saving, sustainable environment, and green energy.
Movies about environment and cities were screened in Pinsk, the capital of the region. "ZOOM - Kids on the move" campaign was carried out for schoolchildren. Those who participated in the activity collected "green footprints" aimed at saving resources.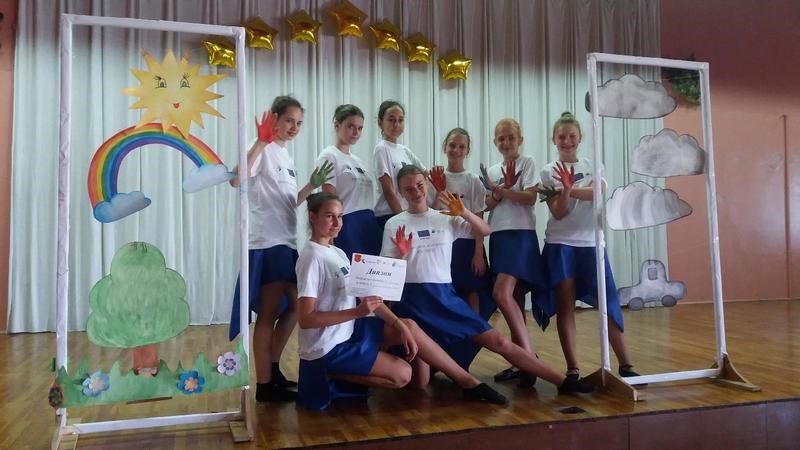 This summer in Navahrudak will be remembered with two bright events – XV Republican Environmental Forum and participation with project on development of renewable energy resources in European Union Sustainable Energy Award. The city became a center where important issues of sustainable development in Belarus were discussed, as well as problems of energy saving, energy efficiency, CO2 reduction, waste utilization, and ect. The activity was held not only at the main stage but also at shopping centers and educational institutions of Navahrudak.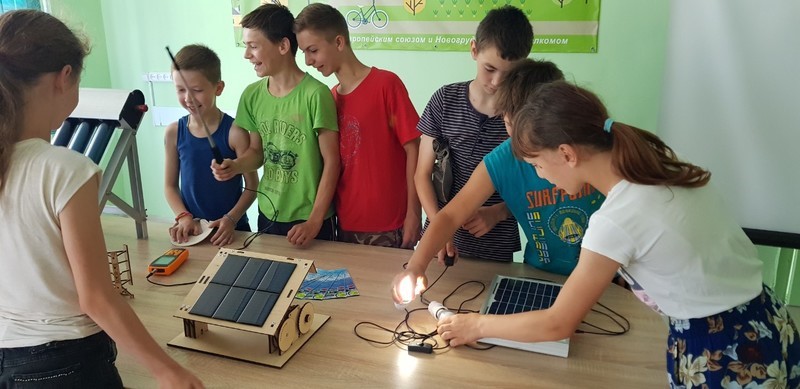 It wasn't the first time when Niasviž region organized regional environmental forum with activities, eco quests, and contests within Energy days. This time the main activity was exhibition at the center of the city. The citizens and guests could see works of the winners of regional art contest and recycled works (felt, paper, and etc.).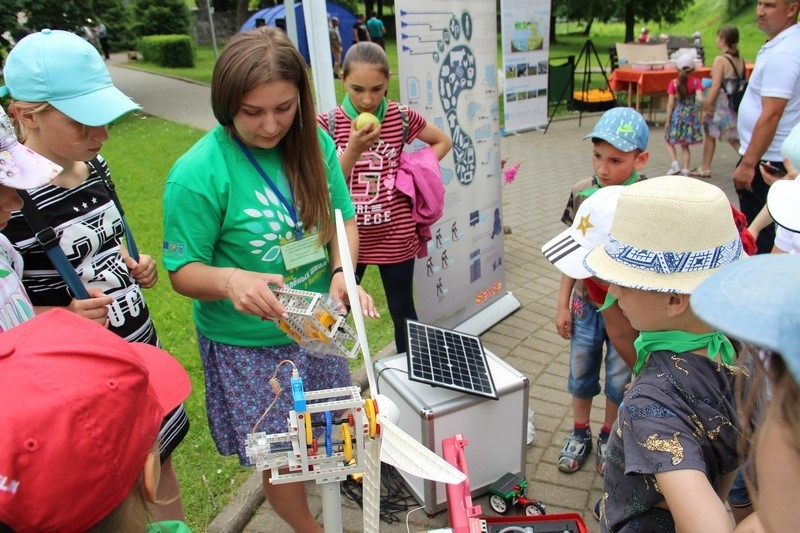 Baranavičy, Ašmiany, Orša, Haradok, Smarhoń, Karma, Hlybokaje, Kobryn, Bychaŭ, Čavusy and other cities involved children to the activities through ecological fairy tales, bike rides and races, as well as quizzes where children could learn about recycling and energy efficient technologies. The teachers did not get bored either. In Smarhoń, teachers for teachers organized a special eco-study, where they dealt with the consequences of disposal, burning and recycling of waste. A contest "Educator-Innovator" was held in Ašmiany; there were looking for the most inventive teachers in spread of ideas for resource efficiency and environmental protection.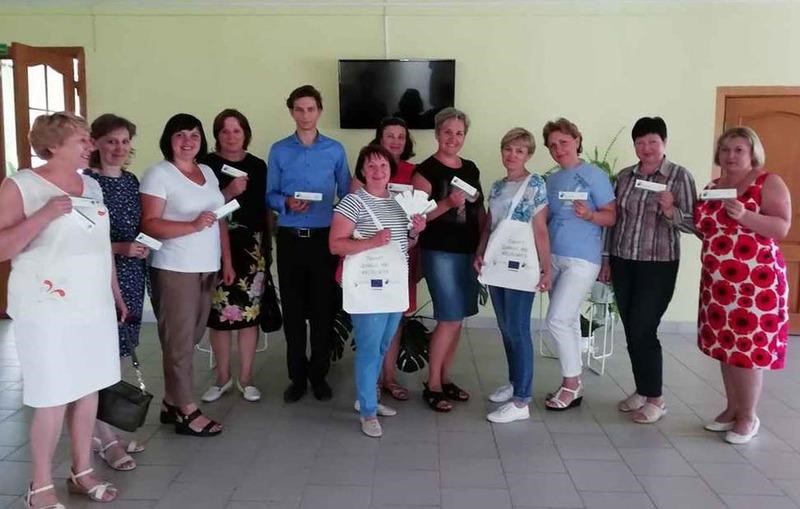 The Polack Hydroelectric Power Plant opens its doors for schoolchildren for the second year during Energy days. The children learned how electricity is generated with water, as well as how much garbage is extracted daily from Zachodniaja Dzvina. During the excursion it was possible to go down to the engine room and see how the hydroelectric power station is controlled.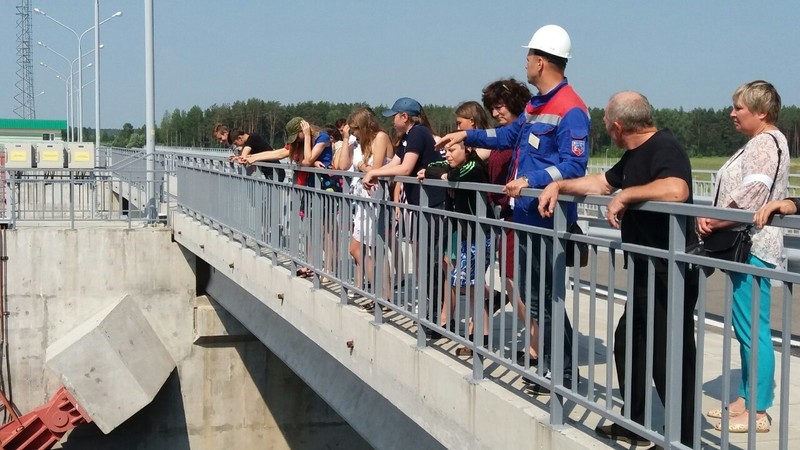 Mscislaŭ continued to use actively Internet for organization of Energy Days. The "EcoUs" festival was held online, where everyone could demonstrate the visual materials, from drawing to video, on the energy saving issue. A bike ride and an ecological festival for students gathered the biggest number of participants among the offline events.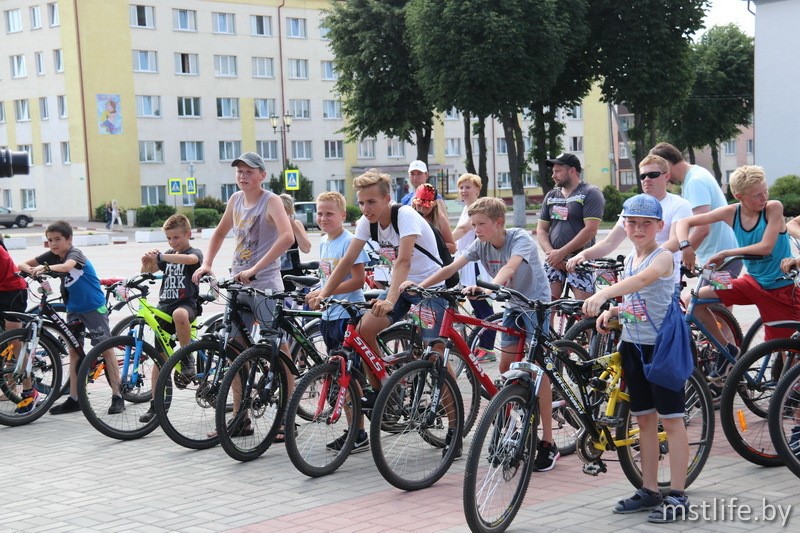 Kličaŭ held a youth festival "Club. Summer", where different activities were combined with educational part on sustainable energy. An energy quest was conducted for children from foster families and family-type homes where they could test their knowledge. The Energy Days ended with the regional championship on cycling.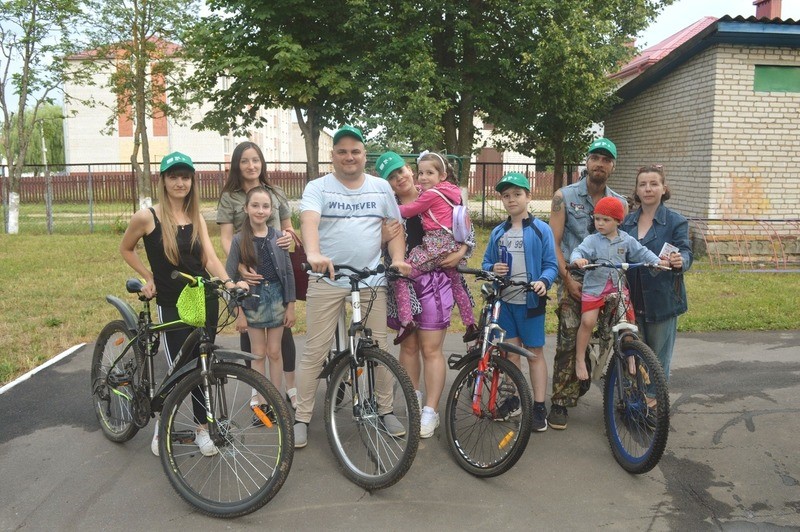 All 35 regions and cities actively involved children's health camps and day camps of educational institutions to Energy days throughout May and June. Activities on energy and resource efficiency were held for children and educators. It was also possible for everyone to participate in quests and quizzes with the questions on "Covenant of Mayors on Climate and Energy" initiative and how Belarusian cities participate in it.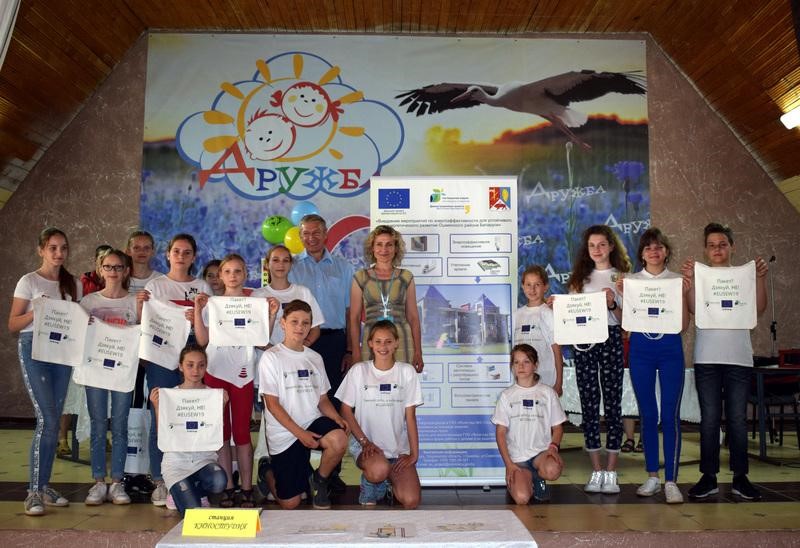 Sport contest was held for children in health camps of educational institutions in Biaroza. The winners were able to visit a boiler house operating on local fuels.
Two support structures –
Interakcia Foundation
and
IPO Ecopartnership
– helped to carry out Energy Days in Belarus with the financial support of the EU Delegation to Belarus. All photo reports of Energy Days are provided by cities and are posted on the
website
of the Covenant of Mayors in the Eastern Partnership countries and on the Belarusian
webpage
of the Covenant of Mayors.
More information about
EU4Energy
Initiative.