On August 21, representatives of public authorities, nongovernmental organizations and media fr om Minsk Region came to Biaroza District (Brest Region) to learn about and exchange experience with the local initiatives of the Support to Local Development in the Republic of Belarus project. The project is financed by the European Union and implemented by the United Nations Development Programme in Belarus in the topics of special education and inclusion. The event was attended by five districts including Valožyn District, wh ere a number of important inclusion projects have been implemented in the recent years.
The Psychological Relief Centre for Pension-Age and Disabled Persons and the From the Beautiful to the Possible Art Therapy Studio at Biaroza Territorial Social Services Centre were shown to the visitors.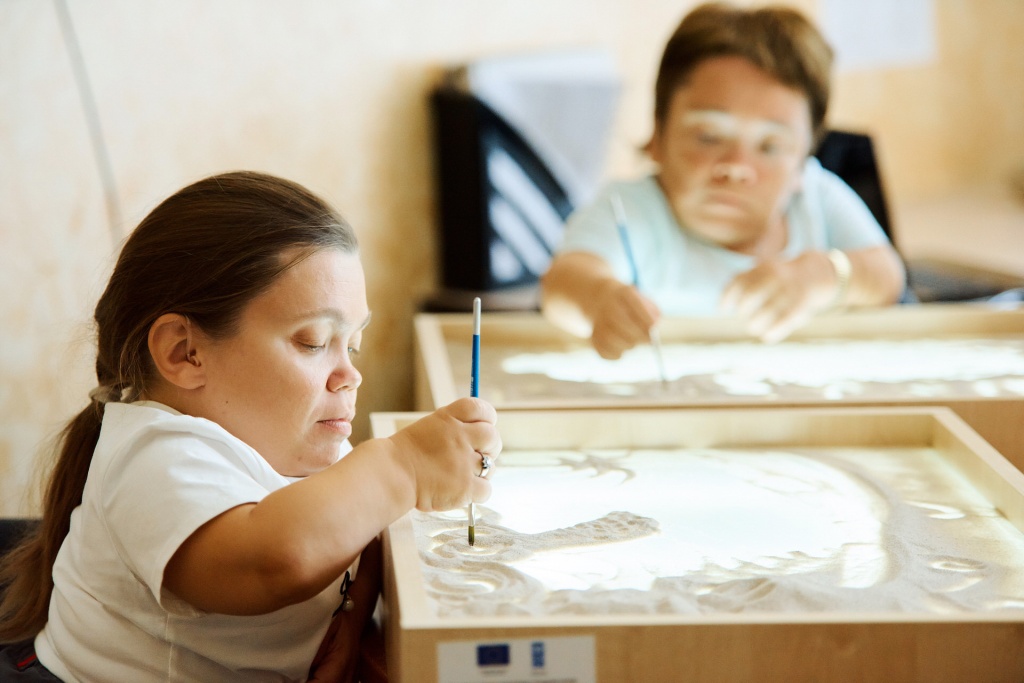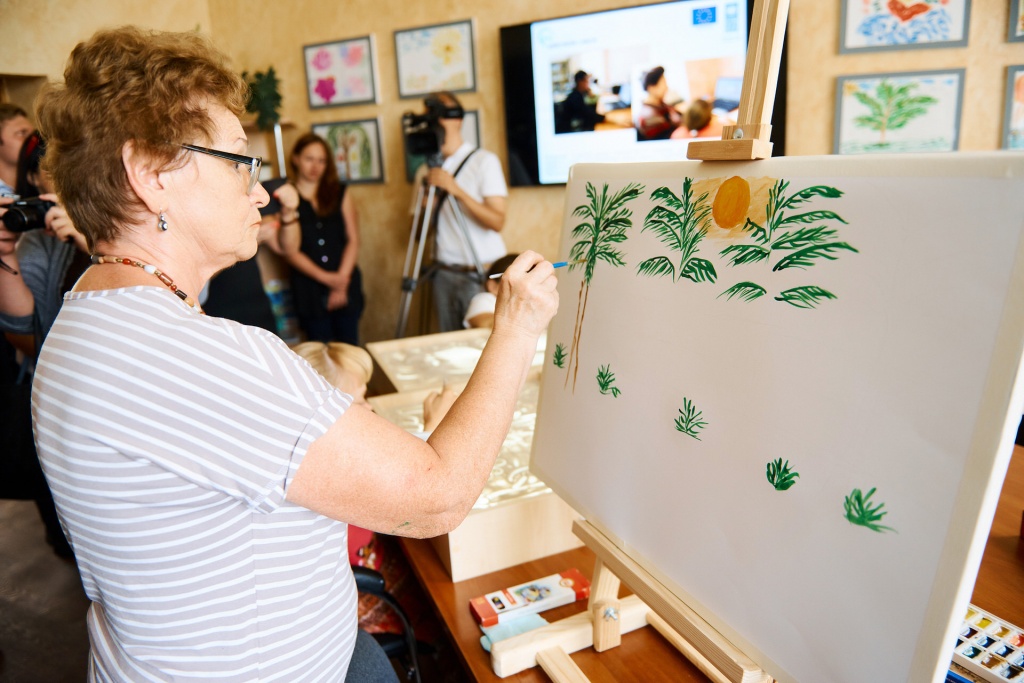 The guests learned about the opportunities of assisting disabled children at the sensor room that was outfitted at the Biaroza District Centre for Corrective and Developing Education and Rehabilitation.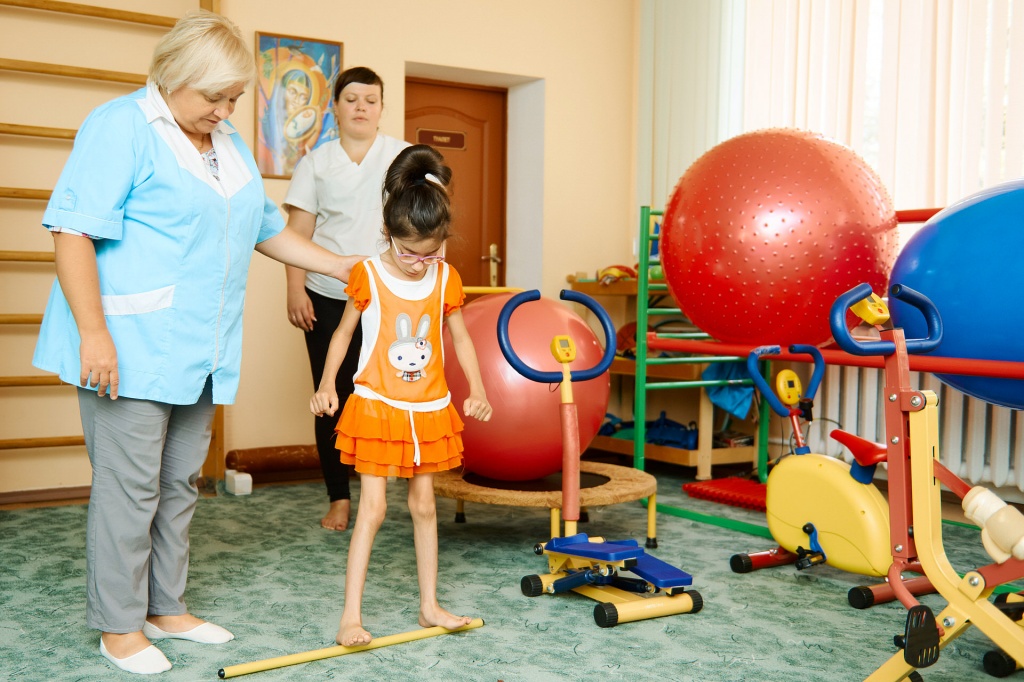 The sensor room sessions are part of the integrated system of rehabilitation of children with vision, hearing, speech disorders, locomotor pathologies, arrest of psychomotor and emotional development, and neuroses; the sensor room considerably improves treatment efficiency.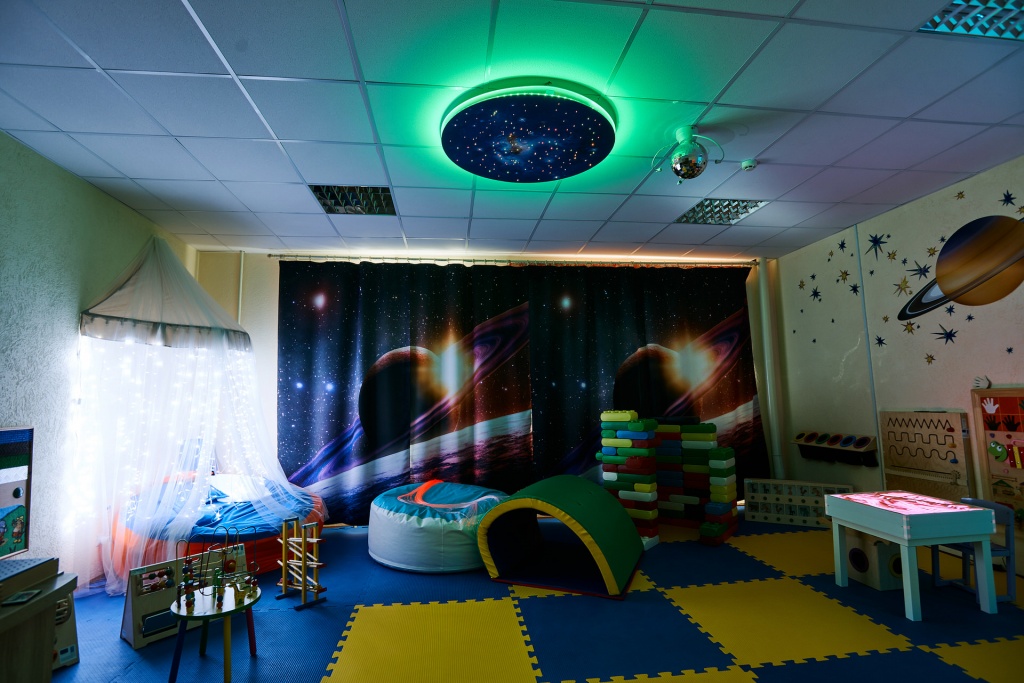 The participants also learned about the operations of the Robotics Resource Centre (at the Children and Youth's Additional Learning Centre in Bielaaziorsk). It is attended by seven to sixteen year-old schoolchildren.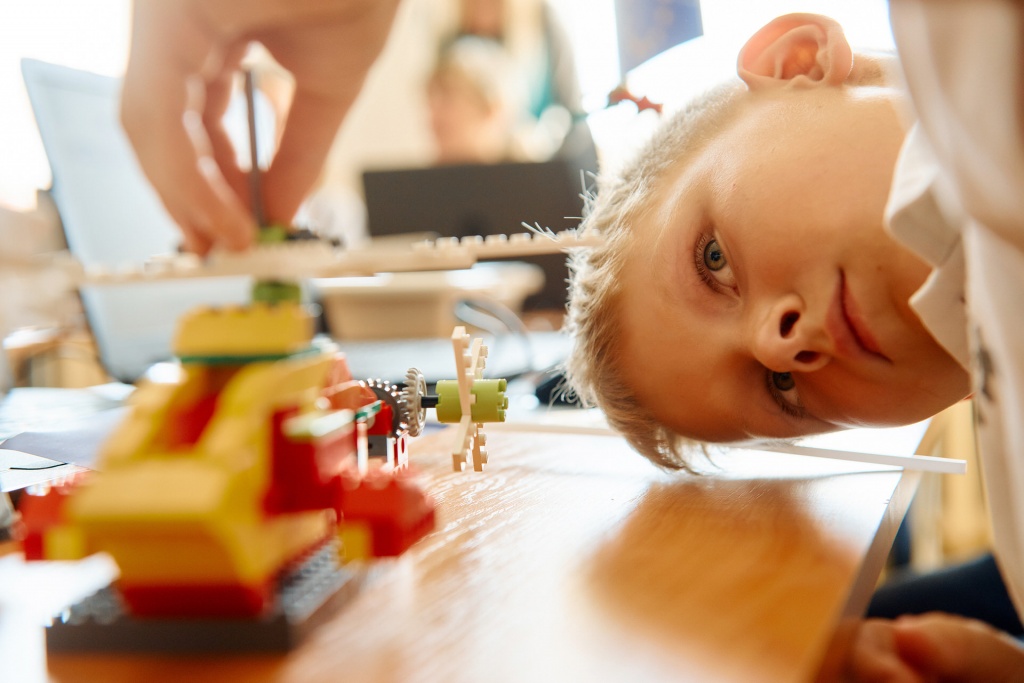 The children learn to work in a team, develop their technical and language skills, and creative thinking. The initiative also provides for the conduct of master classes, seminars and roundtables for teachers.
The event also included an official opening ceremony of the fourth season of the Faces of Projects photo exhibition at the Biaroza Community Centre.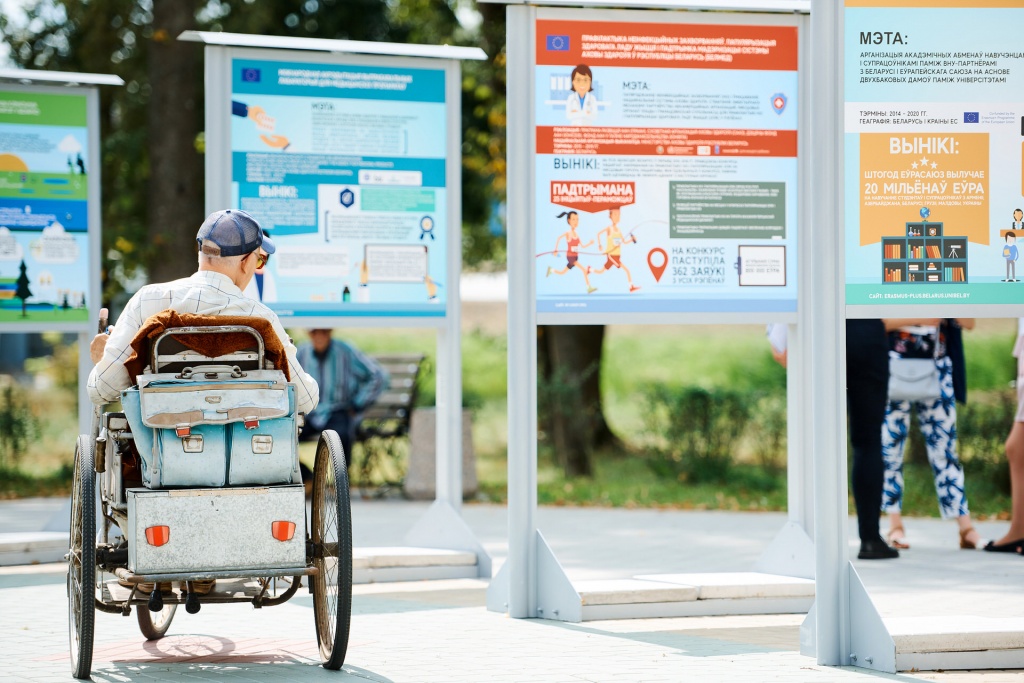 The exhibition represents projects implemented with financial support from the European Union in such areas, as green economy, rural development, education, tourism, culture, business and inclusion. During three previous years, the exhibition has visited 23 Belarusian cities and towns, represented 71 projects and 71 personal stories.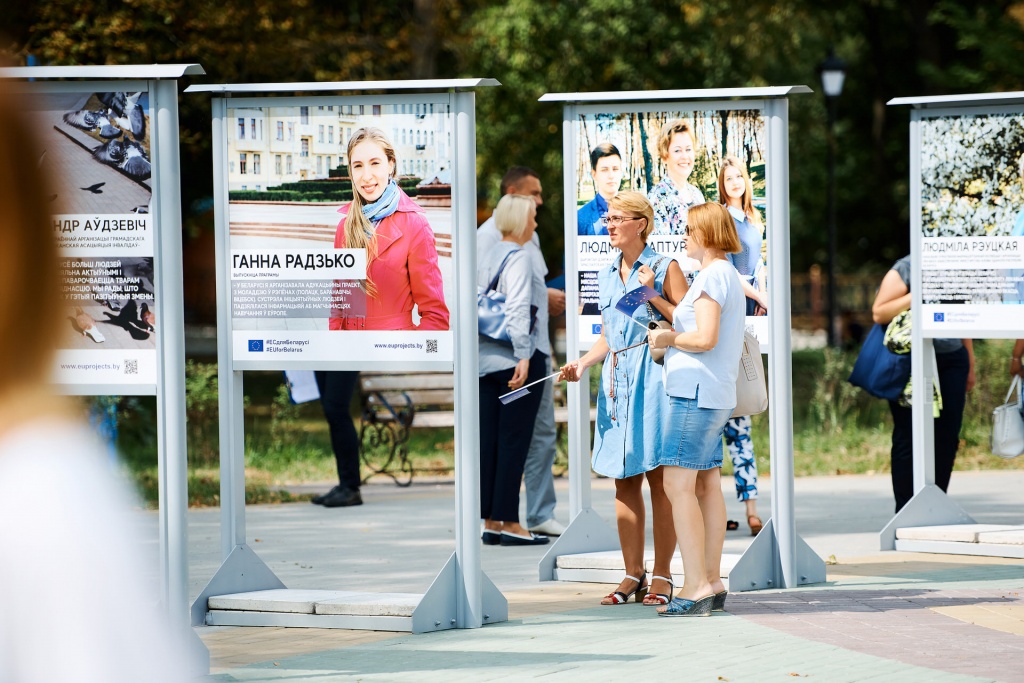 The opening ceremony was attended by Mr Dmitry Zenevich, Deputy Chairperson of the Biaroza District Executive Committee; Ms Tatsiana.Aliakseyeva, Press and Information Coordinator of the Project Unit of the Delegation of the European Union to Belarus; Mr Alexander Shevchuk, Regional Coordinator of the Support to Local Development in the Republic of Belarus Project, Ms Anastasia Borbut, Regional Caseworker of the Belarusian Children's Hospice (a charitable nongovernmental organization).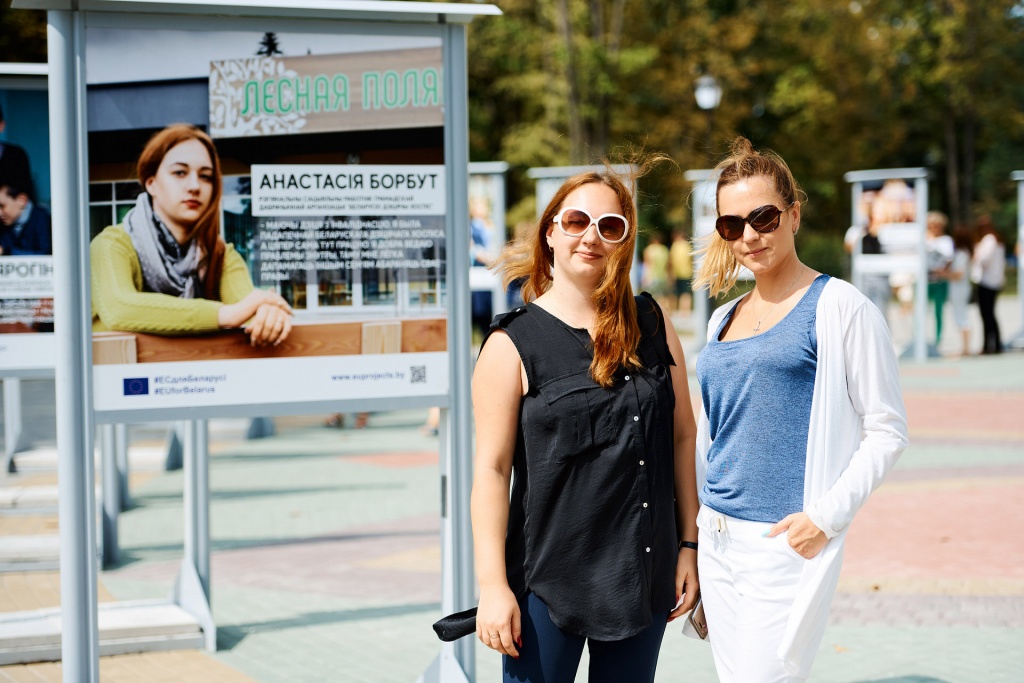 This year, the exhibition has visited the towns of Minsk, Viciebsk, Homieĺ and Brest Regions.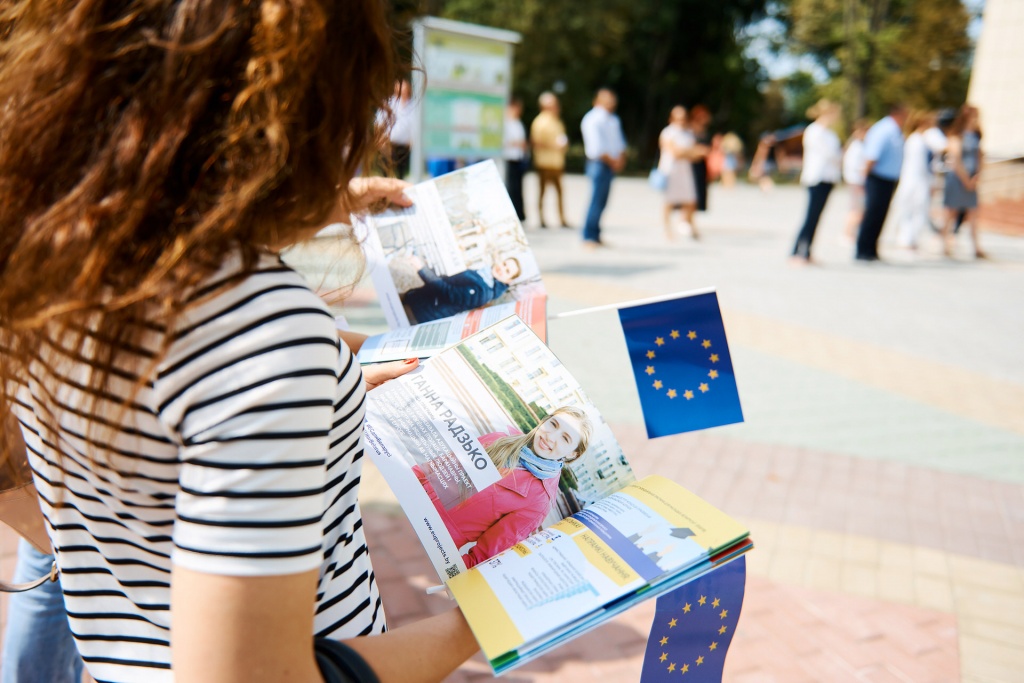 In two weeks, the Faces of Projects will be available for public in Navahrudak.