The call for applications to the 3rd contest of microprojects within the 2014-2020 Poland – Belarus –Ukraine Transboundary Cooperation Programme was opened on 15 November 2019.
Contest period
: 15.11.2019 – 15.01.2020.
Only for projects dedicated to the
Heritage
thematic goal and its two components (as follows) are eligible for the participation:
1. Local culture and history promotion;
2. Natural heritage Promotion and preservation.
The contest is open to
microprojects
(small-budget projects) that:
– are implemented on the Programme area:
· in Poland
: Krosno, Przemyśl, Rzeszów, Tarnobrzeg, Chełm and Zamość, Puławy, Lublin, Biała, Ostrołęka and Siedlce, Łomża, Białystok, Suwałki subregions;
· in Belarus
: Hrodna, Brest, Homieĺ and Minsk regions, and the city of Minsk;
· in Ukraine
: Lviv, Volyn, Zakarpatska, Rivne, Ternopil and Ivano-Frankivsk oblasts.
– mostly provide for
activities of a non-investment nature
;
– promote
cultural, historical and natural heritage
-related ideas and topics:
· establishment of new transboundary contacts and relations between residents;
· exchange of experience and social initiatives;
· common traditions of the transboundary areas;
· tourism and cultural projects;
· cultural diversity, cultural minorities and development of local communities;
· new activities related with culture, arts, sports, education, historical/natural heritage promotion, as well as all types of such activities aimed at supporting the transboundary cooperation.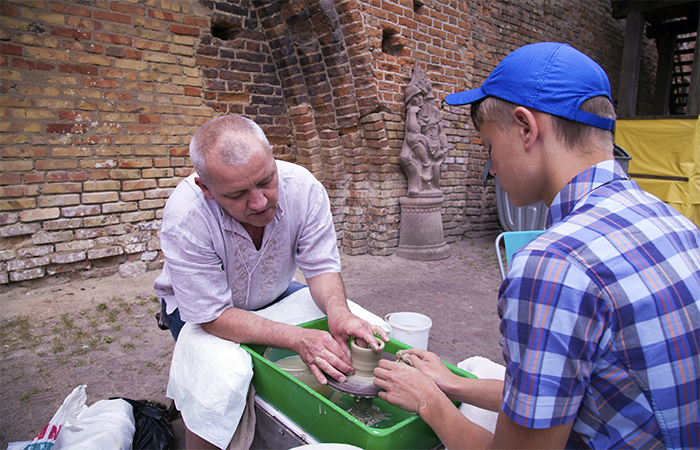 Each microproject should be aimed at
increasing the number of visitors to cultural, historical or natural sites
.
Each microproject should be
transboundary by nature
; it should involve
partners from Poland and Belarus and/or Ukraine
.
Only non-commercial organisations
(publicly funded institutions, local authorities, NGOs, etc.) are eligible to apply to the contest for co-financing.
EUR 20,000-60,000 grants
will be awarded to the contest winners. The overall budget of the contest is EUR 1,286,000.
The application submission deadline is 15 January 2020
(until 23:59, Central European Time, as the only electronic applications will be accepted).
More details about the contest are available at the
website of the Programme
.