On 22 and 23 of November two days high-level conference "Municipalities for Sustainable Growth" was held in Kyiv. About 400 representatives of local and national authorities, associations of local authorities, partner organizations and other stakeholders from Armenia, Azerbaijan, Belarus, Georgia, Moldova, and Ukraine, as well as EU representatives, have discussed the role of Local Authorities in identifying and addressing the complexities of sustainable development, economic resilience, and climate action.
Two key EU initiatives, the
Covenant of Mayors
and
Mayors for Economic Growth
, have joined forces to bring over 320 Mayors from the Eastern Partnership region. In the 21st century, around the globe and in the EU, municipalities play an increasingly important role in making real changes on the ground with a direct impact on living conditions for the population.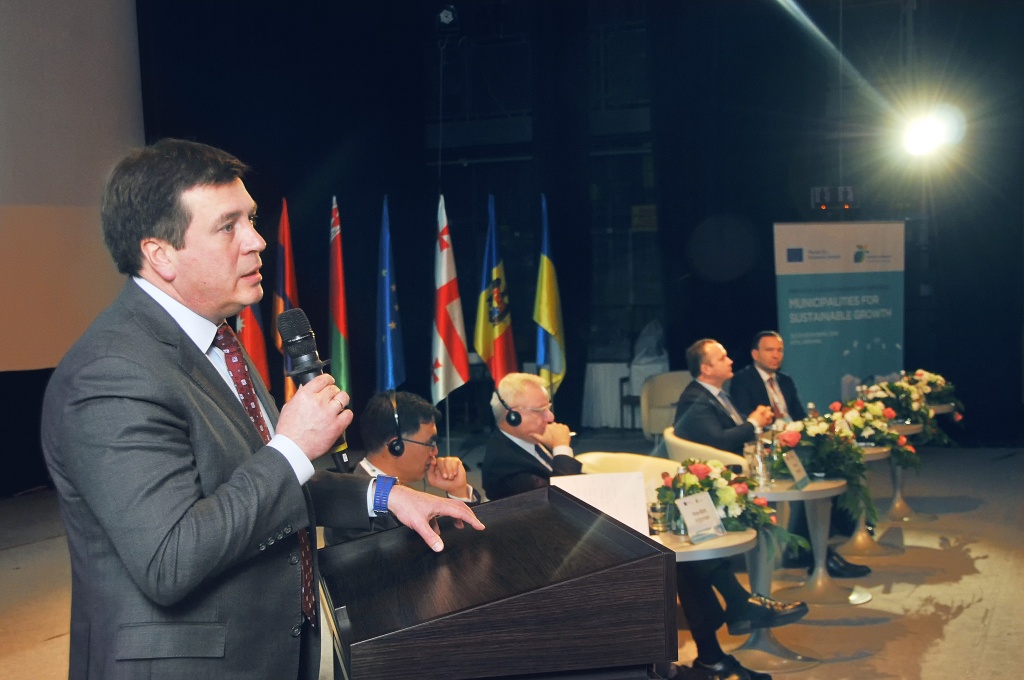 According to the Vice Prime Minister of Ukraine
Hennadii Zubko
, local budgets already make up over 52% of the consolidated budget of Ukraine. State support for regional development has increased 39 times in comparison with 2014.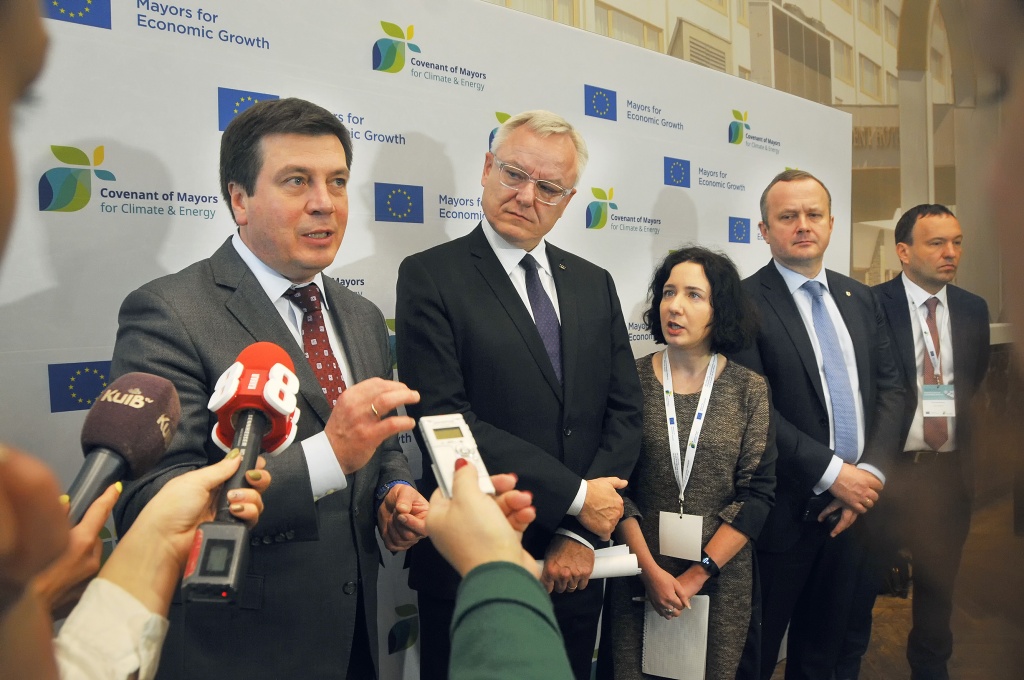 – With the support of our European partners, Ukraine is pursuing reforms, changing and becoming a country where ensuring high-quality services and a high quality of life for citizens is the highest state priority, – commented Hennadii Zubko.
During the discussions, the participants will look into how cities and municipalities of the Eastern Partnership can address such issues as adaptation to climate change, improving energy efficiency, and building a dynamic and sustainable local economy. The practitioners from the region will identify and share their best practices of tackling global challenges with local solutions and discussed the way forward in finding effective cooperation mechanisms and integrated approaches to the challenges ahead.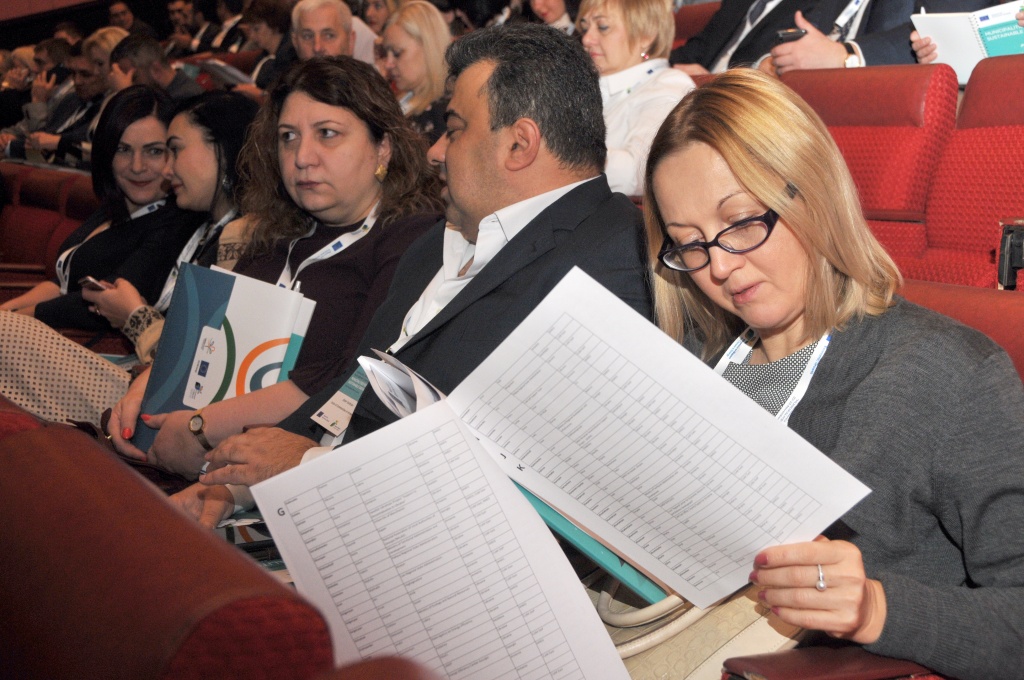 The First Deputy Chairman of the Polack District Executive Committee
Sergey Leichenko
, being the Chairman of the Covenant of Mayors Club in Belarus, presented how the club helps cities-signatories to exchange experience and the necessary documentation, planning mutual study visits and organize contact and cooperation meetings with representatives of international organizations, donors and financial institutions and other.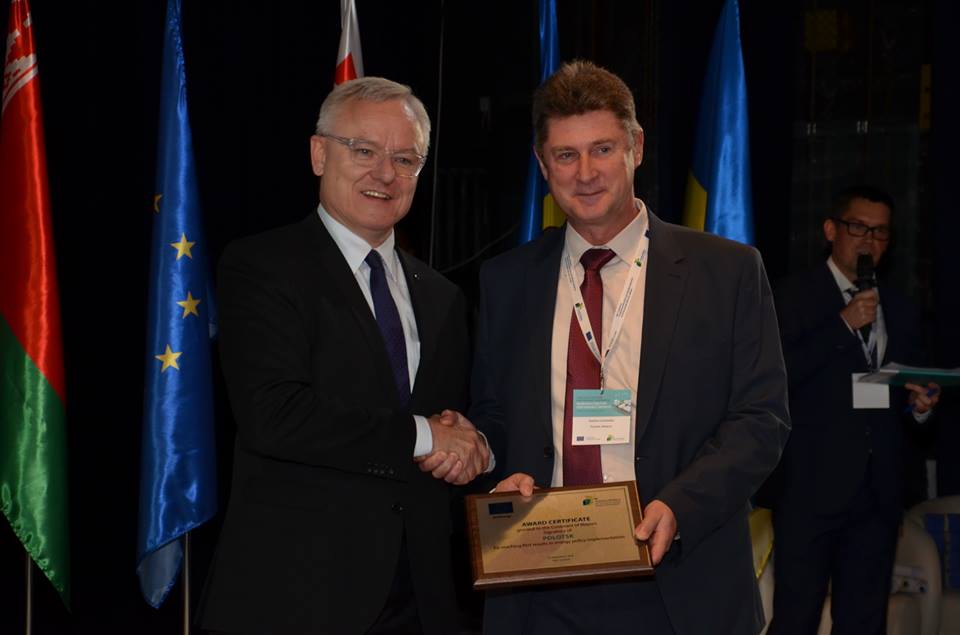 Two Belarusian city of Polack and Braslaŭ, were awarded during the Conference as the most effective municipal administrations, for their commitment to goals and impressive results in the development of their cities and communities.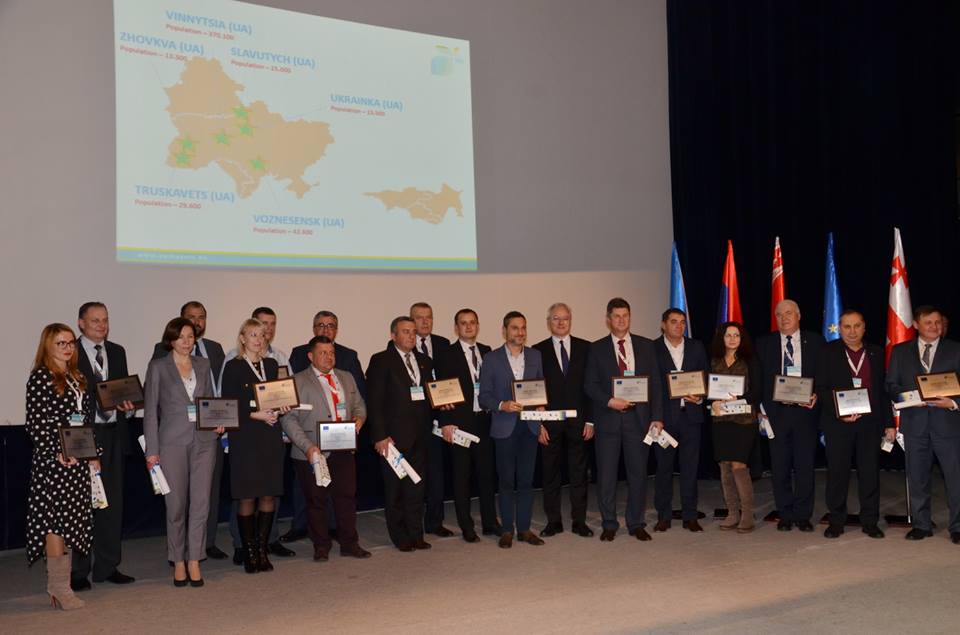 At the moment, every third resident of Belarus lives in the city-signatories of the EU initiative "Covenant of Mayors for Climate & Energy". Since 2008, 48 Belarusian cities have joined the initiative, and there are about 8,000 such cities in the whole world.
Under both initiatives, the European Union supports 48 pilot projects with €32 million for implementation of the signatories' commitments.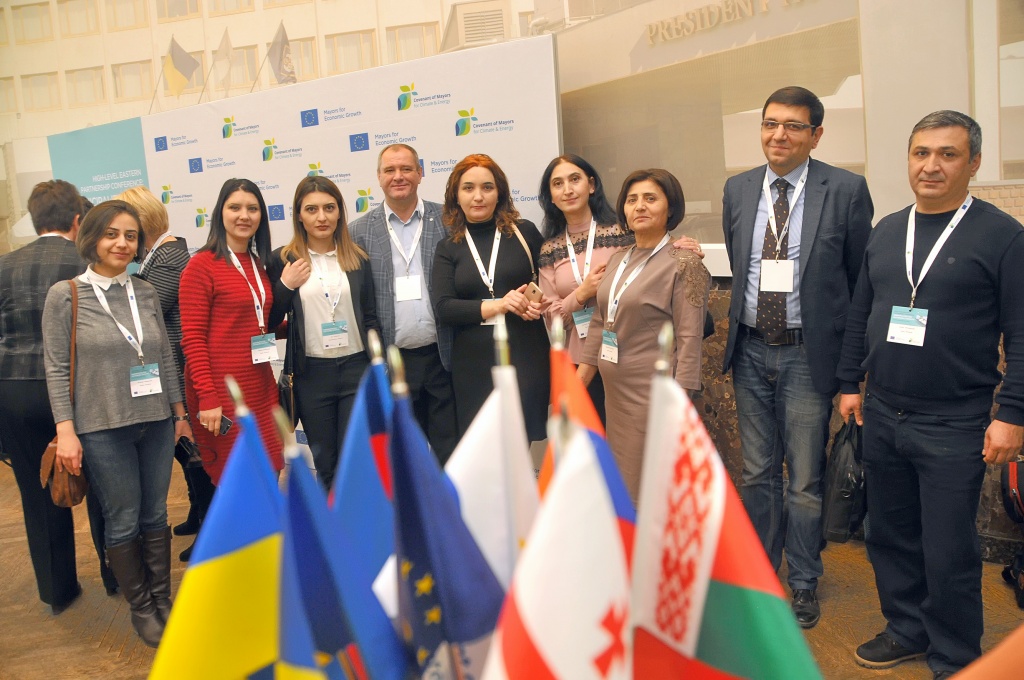 Background information:
Covenant of Mayors for Climate & Energy
is an urban climate and energy initiative of the European Union bringing together local, regional and national authorities voluntarily committed to implementing the EU climate and energy objectives. With over 7755 signatories representing more than 252 million citizens, it has become the world's largest climate and energy initiatives. More here:
http://www.eumayors.eu
.
Mayors for Economic Growth
is an EU initiative that has mobilized over 260 local authorities in the EaP to commit to the implementation of smart local economic strategies aiming at local economic growth and more employment opportunities.
Covenant of Mayors East (CoM East) is the EU-funded Project aimed at bringing together local and regional authorities of the Eastern Partnership countries in implementing sustainable energy policies, reducing their dependence on fossil fuels, increasing security of energy supply and facilitating the global movement on climate change mitigation. Out of more than 368 communities from the Eastern Partnership countries 48 Belarusian local government bodies committed themselves to reduce carbon dioxide emissions to 20% or 30%. More here:
http://www.soglasheniemerov.eu
.
Covenant of Mayors – Demonstration Projects (CoM-DeP)
is the European Union Programme supporting municipalities from EaP countries , which are signatories of the Covenant of Mayors, with the population of less than 200 thousand inhabitants. The CoM-DeP provides technical assistance and financial support to small cities in the course of implementing energy efficiency measures included in their Sustainable Energy Action Plans. As part of the Programme, 5 Demonstration Projects are being currently implemented in Belarus. More here:
www.com-dep.enefcities.org.ua
.
EU4Energy
Initiative covers all EU support to improve energy supply, security and connectivity, as well as to promote energy efficiency and the use of renewables in the Eastern Partner countries Armenia, Azerbaijan, Belarus, Georgia, Moldova and Ukraine. It does this by financing projects and programmes that help to reform energy markets and to reduce national energy dependence and consumption. Over the longer term, this makes energy supply more reliable, transparent and affordable, thus reducing energy poverty and energy bills for both citizens and the private sector. More here:
www.EU4Energy.eu
.