The Faces of Projects open-air exhibition remains active even in late autumn. The new location – Kamsamolski Square, the very centre of Mahilioŭ.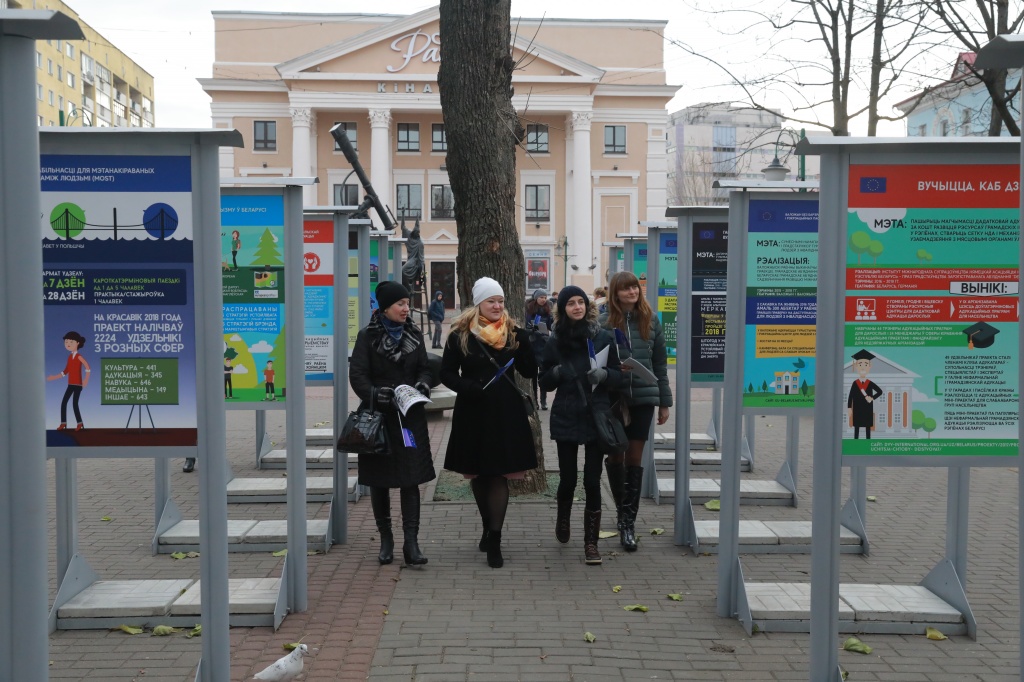 In her welcoming address at the opening ceremony,
Ms Inna Korotkevich
, Head of the Ideology and Youth Affairs Department of the Mahilioŭ City Executive Ceremony, emphasized that all exhibition heroes share one key thing in common – the desire to make their village, their town, the world around themselves better and more harmonious.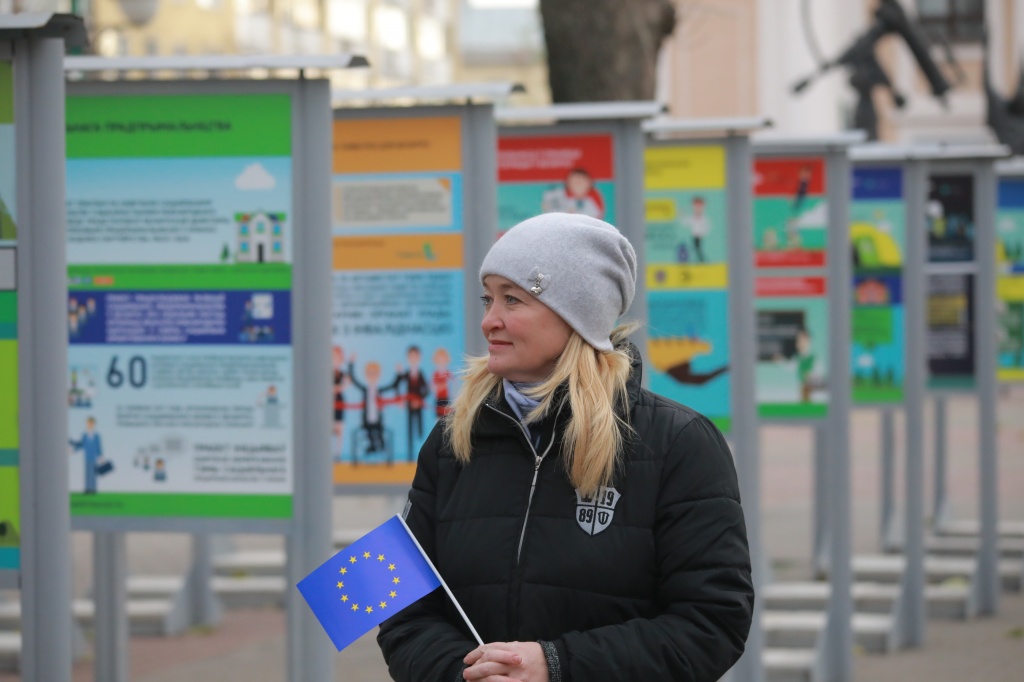 Ms Tatsiana Aliakseyeva
, Press and Information Coordinator of the Cooperation Project Section of the European Union Delegation to Belarus, commented that Mahilioŭ is hosting the exhibition the second time: the first season heroes were presented back in summer 2015. In that time, the exhibition, in fact, changed completely, though the concept remained unchanged: the heroes' portraits made by the photo artist Yulia Matskevich and infographics with a detailed presentation of the project mechanism.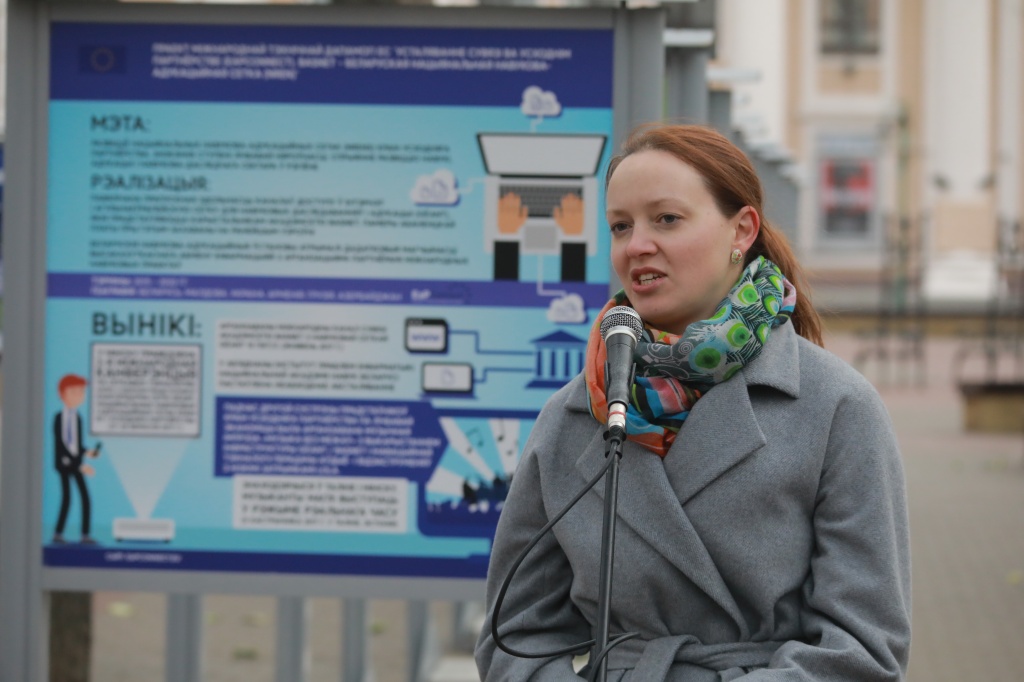 Many projects are, one way or another, related to the city and region of Mahilioŭ:
Strengthening the Covenant of Mayors Movement in Belarus
,
Development of Urban Cycling for Public Benefit in Belarus
,
From Cradle to Development
,
Support to Local Development in the Republic of Belarus
, and others.
Ms. Alesia Chumakova
, Press Secretary of Ecopartnership International NGO, presented the
Strengthening the Covenant of Mayors Movement in Belarus
project at the opening ceremony.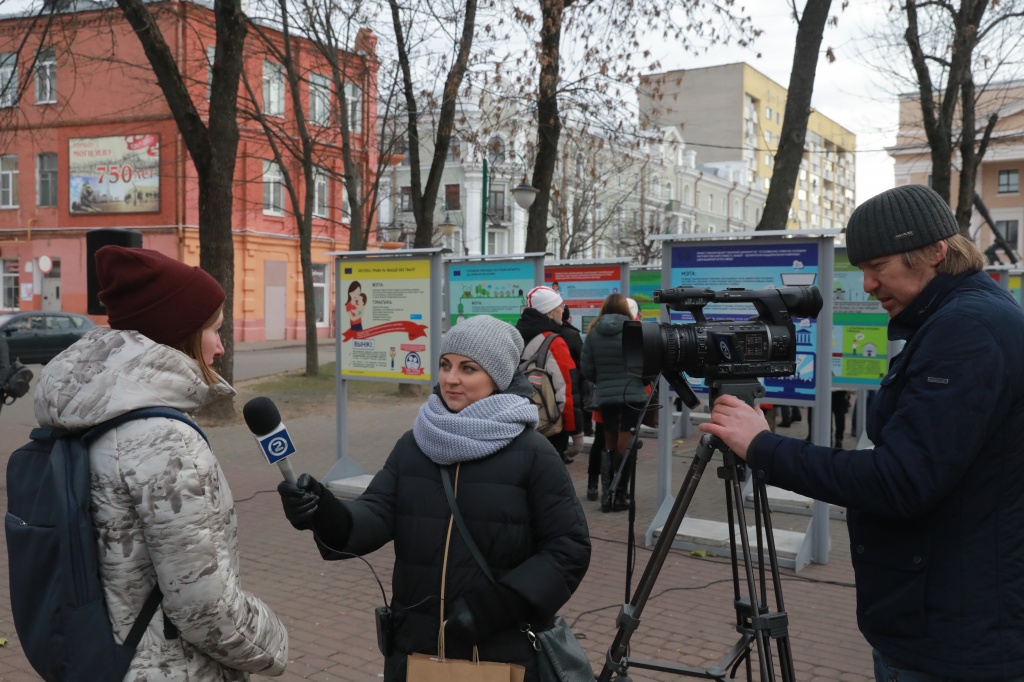 In the two years of the project implementation, the number of Belarusian cities participating in the Covenant of Mayors on Energy and Climate increased from 11 to 40. Training workshops and conferences are held for the cities' representatives to expand their knowledge of energy efficiency and adaptation to climate change.
The
Support to Local Development in the Republic of Belarus
project was presented by
Ms. Yelena Pakhomenko
, the Project Regional Coordinator for Mahilioŭ Region: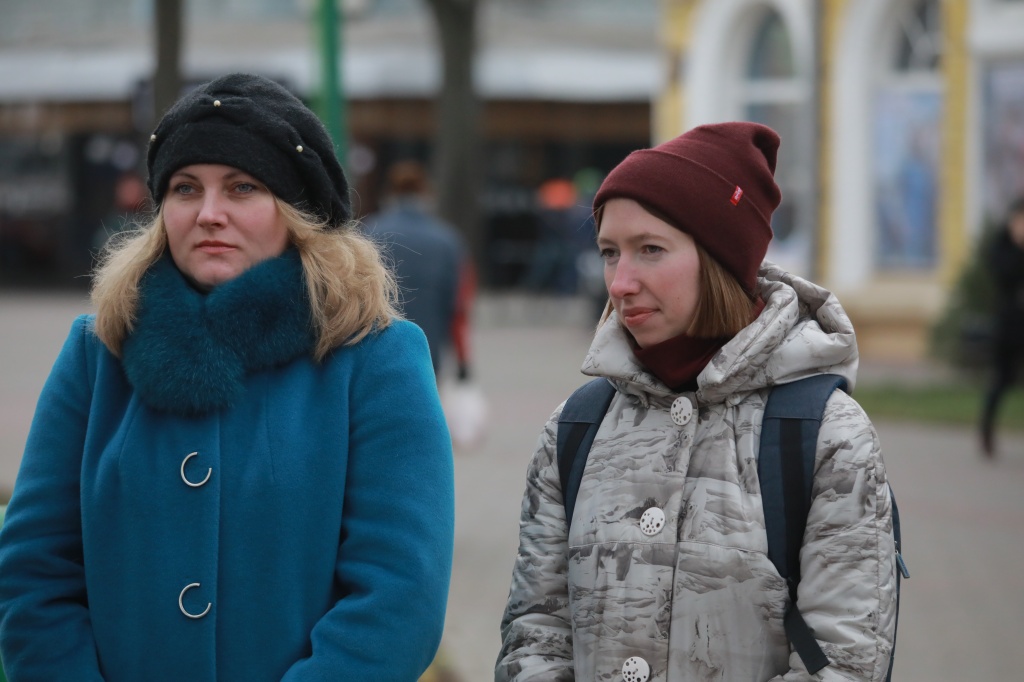 – The future of small towns and rural areas directly depends on the work of local authorities and active community involvement. Therefore, the project aims to support local authorities with addressing local development planning issues and community involvement in the planning. Addressing local development issues, one might expect to raise living standards throughout the country.
The exhibition will be open in Mahilioŭ until 25 November. Then, it will move to the final point of its route – Viciebsk.