On 30 October, the fourth season of the Faces of Projects photo exhibition was presented to the Homieĺ public. We would like to remind that the exhibition, focused on projects implemented with financial support from the European Union, first visited Homieĺ with its first season back in September 2015. This year, the exhibition occupied the same place in front of the Vaščanka Picture Gallery, one of the city's most significant cultural sites; more than 30 exhibitions of various genres and directions are held there every year.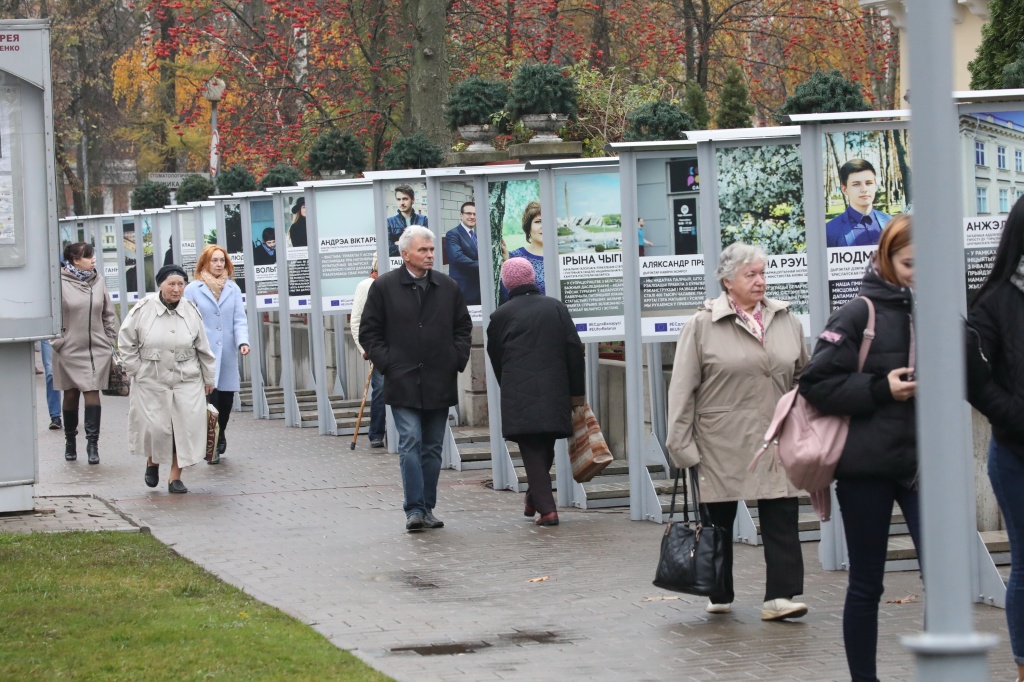 At the official opening ceremony,
Ms Lyudmila Shimbaleva
, the Gallery Director and Chairperson of the Homieĺ Central Regional Organization of the Belarusian Union of Women, mentioned that there are at all times many young people among the expo centre visitors, and they will be excited to learn about the stories of people who are changing the life around to the better, in particular owing to the vivid, modern and emotional form of the material presentation.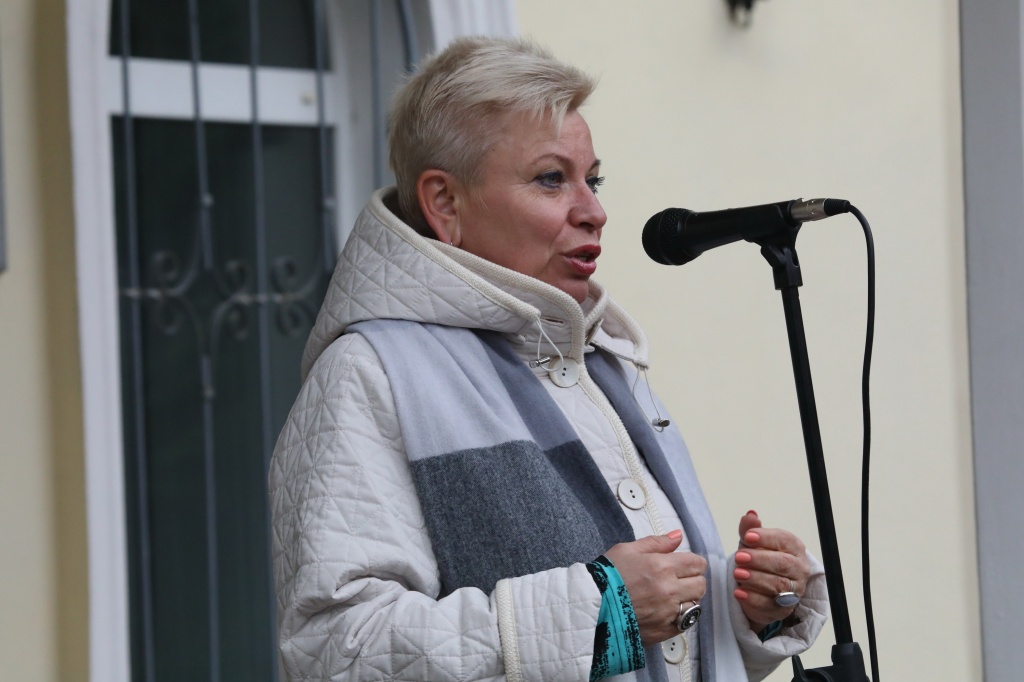 The exhibition heroes are traditionally invited to the Projects opening ceremony. This time, Homieĺ Region was represented by
Ms Svetlana Draguntsova
, Chairperson of the VelaHomieĺ district NGO (a participant of the
"Development of urban cycling for public benefit in Belarus"
Project). Svetlana came to the ceremony on a striking red bike that immediately caught the journalists' eye and well corroborated her words about the importance of 'green' transport in the modern city.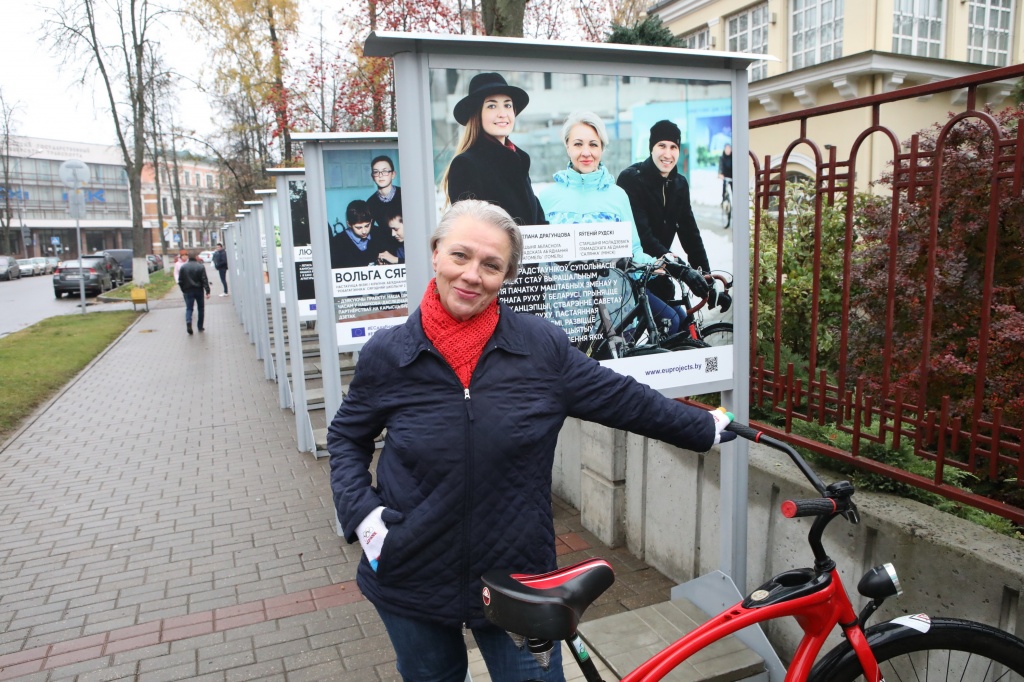 – For us, as the cycling community representatives, the project gave a decisive impulse for the beginning of wide-scale changes in the cycling development in Belarus. Now, the expert and financial support from the European Union enables us to visit international seminars, forums, congresses, and to organize high-level events. For example, the "To Work by Bike" event was held within the European Mobility Week; and this year the "Between Sož and Dniapro" international bike festival was held in Homieĺ Region for the first time, it brought together more than 400 cycling activists and their family members from Belarus, as well as from Poland, Lithuania, Ukraine and Russia, – comments Svetlana.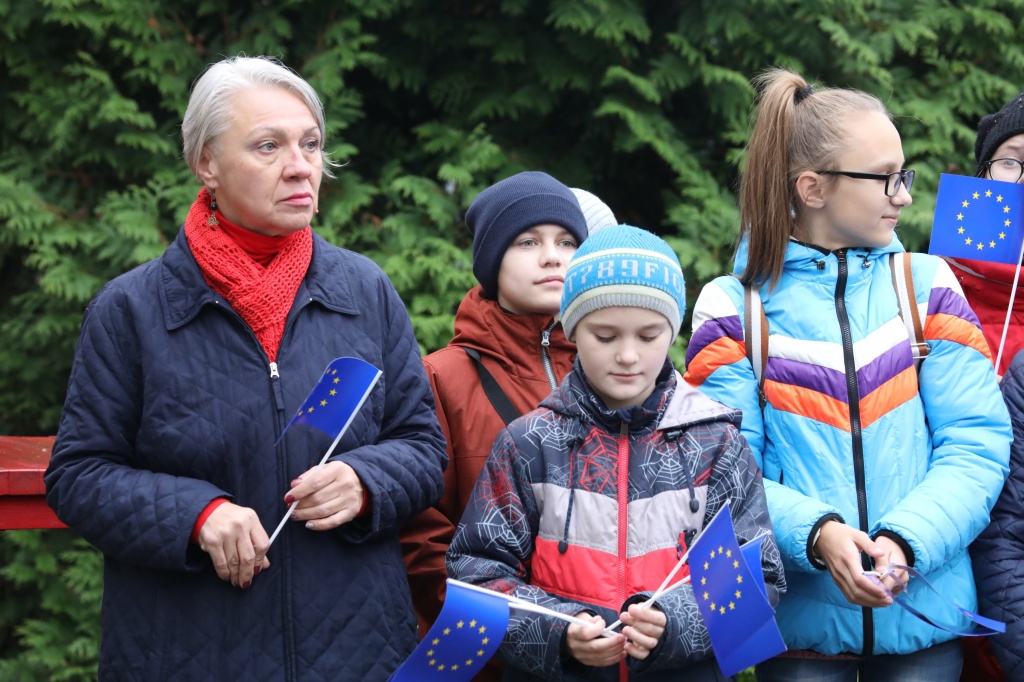 Ms Yelena Dedkova
, the Homieĺ Regional Coordinator of the
"Support to Local Development in the Republic of Belarus"
Project also made a speech at the opening ceremony.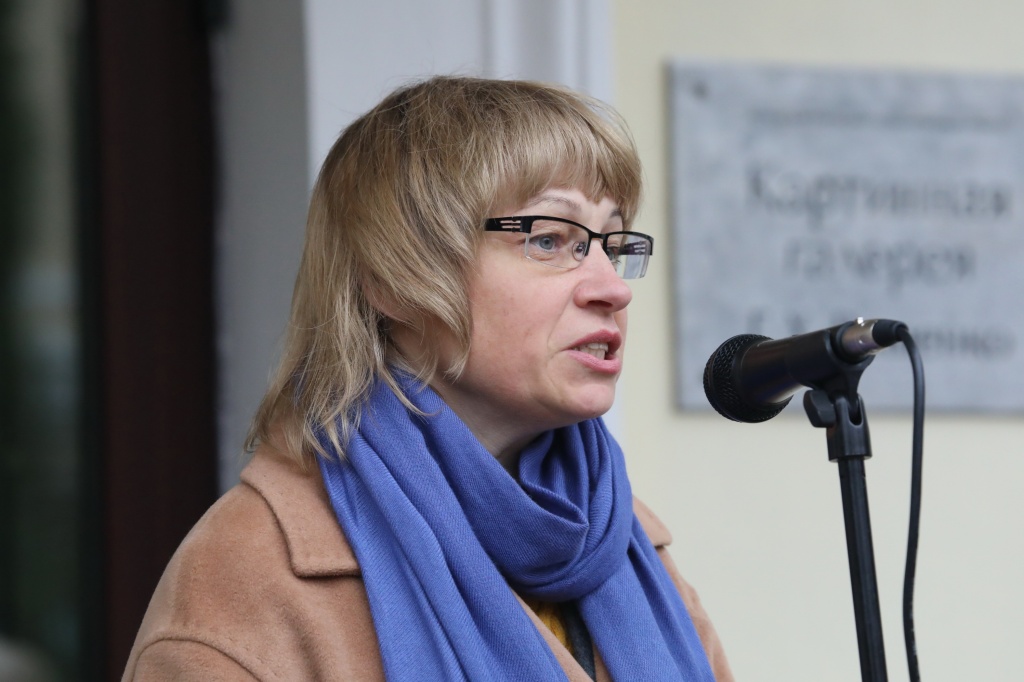 The project's main goal is to support local authorities with addressing local development planning issues and ensure engagement of citizens in this process, as the future of small towns and rural areas directly depends on the work of local authorities and active community involvement. Solving local development problems, we can expect to achieve higher living standards throughout the country.
Homieĺ residents will be able to learn about the Faces of Projects until 11 November. The photo exhibition will then leave the regional capital to introduce its heroes to Mahilioŭ, and then to Viciebsk.