A small agro-town of Kadzina with a population of 1753 people has only one school. There are 392 students studying there today.
"I have been working at this school from the day when it opened – 1 September 1984. And my total experience in teaching there is 46 years," says
Leonid
, a local PT teacher. He coaches school hockey and football teams. He has so many medals and winner cups that he needs a separate room to store them all.
"It`s been three years since our new workout ground was built. There used to be simpler bars than these," said the gym teacher. – Thanks to the new ground, students change their attitude towards PT classes: the lessons have become more interesting and engaging. Now the whole class can do training at the same time – no more waiting list for pull-ups.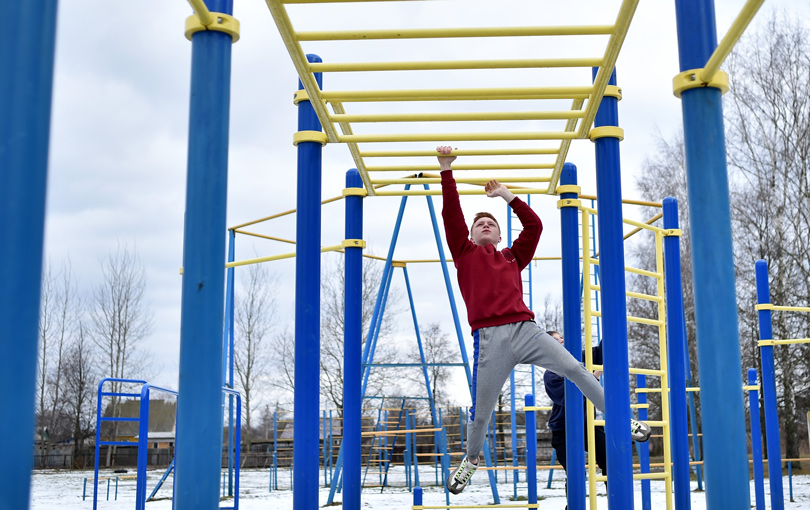 "In small towns like ours, it is very important to popularize the sports, but even more important to have a place where you can exercise. When parents can exercise with their children, it's the best advertisement for a healthy lifestyle," said Leonid.
"Let's be honest: leading schoolchildren is becoming more and more challenging"
"Let's be honest: it's getting harder to lead schoolchildren. They have other idols. But if we try, show an actual example, give them tools, anything is possible".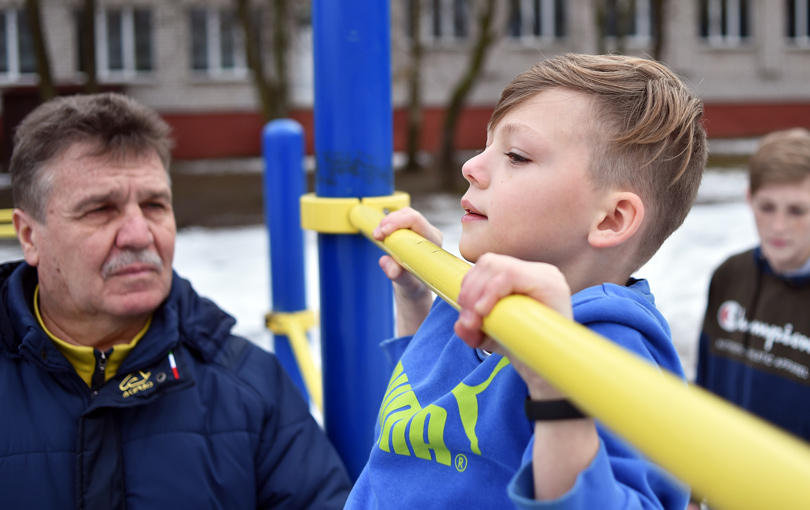 Masters of workout gave master classes came at the opening of the ground. It was grand event and example for the small rural town. The ground became a very popular place and the townspeople start coming there in evenings.
"Boys learned some serious exercises they'd never heard of before. It was after the master class that they got very interested in horizontal and parallel bars: backward and forward swings, giant swing, double leg cut and catch, lach-gainer.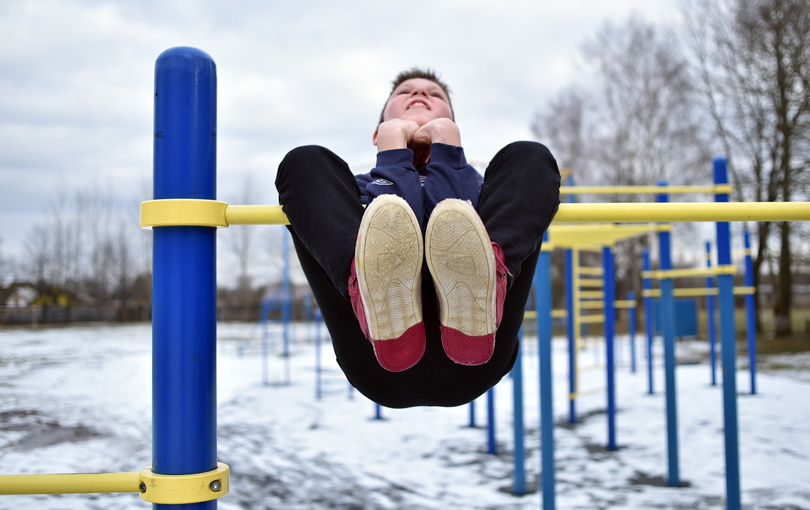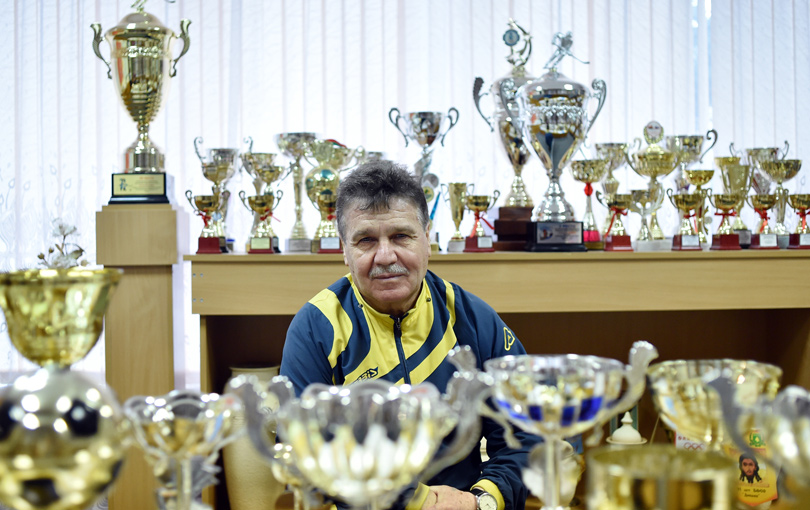 Leonid dreams about the new developments for the ground: the new football and hockey fields, and also more outdoor sports and competition equipment.
The initiative "Your health is in your hands" is implemented within the framework of the BELMED project, which is funded by the European Union and co-implemented by UNDP, WHO, UNICEF and UNFPA in partnership with the Ministry of Health of the Republic of Belarus.