A solar heating system and heat pump were installed on the roof of the city sauna of Hlybokaje, Viciebsk Region; they will be used to heat up water for the communal facility. The renewable energy source installation was enabled by participation of Hlybokaje in the Covenant of Mayors and financial support from the European Union.
The communal sauna power upgrade was one of the activities carried of a local initiative of Hlybokaje District Executive Committee under the EU-funded project
Strengthening the Covenant of Mayors Movement in Belarus
.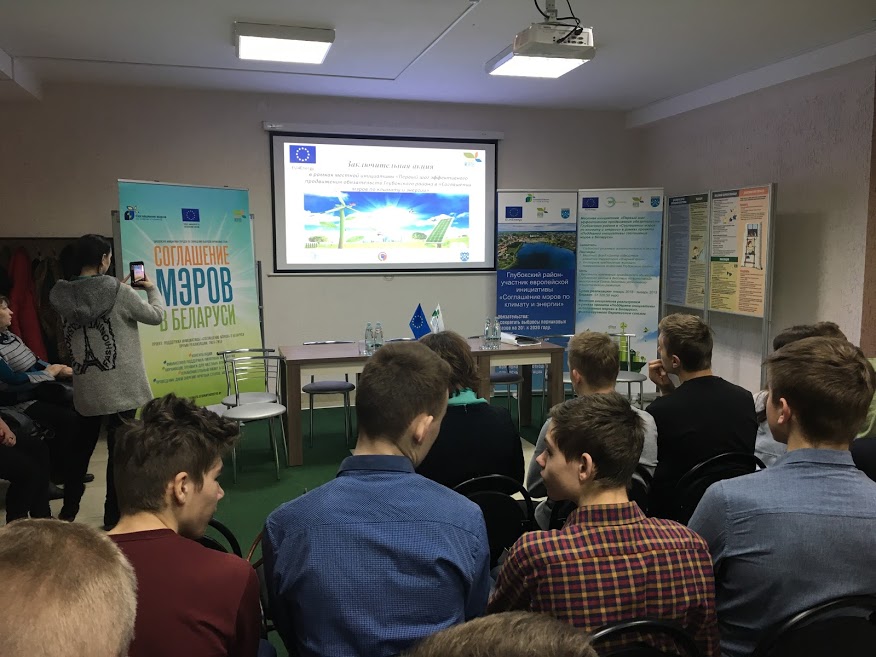 20 solar collectors installed on the building roof will enable heating 9 cbm of water a day, which will cover 50% of the hot water demand of the sauna complex.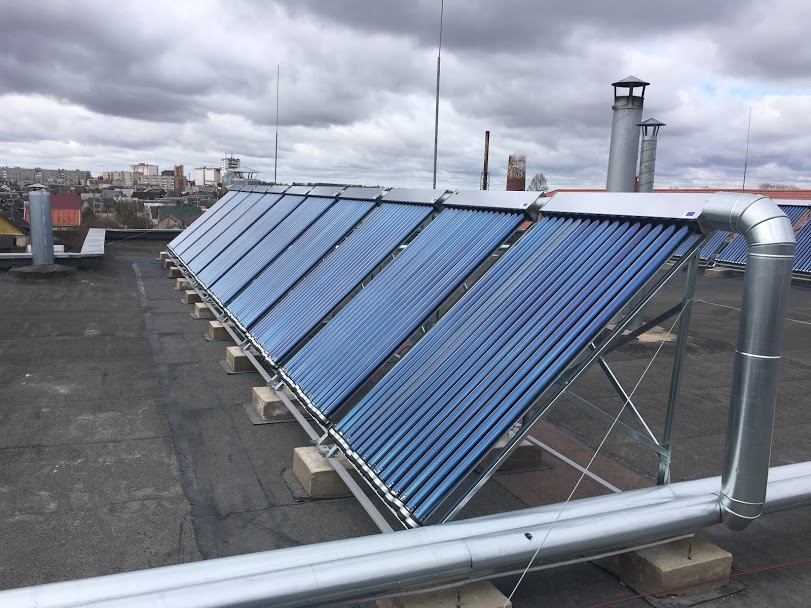 In the long run, energy generated by the solar batteries may be also used for heating up water in the sauna swimming pools. The solar battery installation was completed in February 2019. They are running in a test mode in March.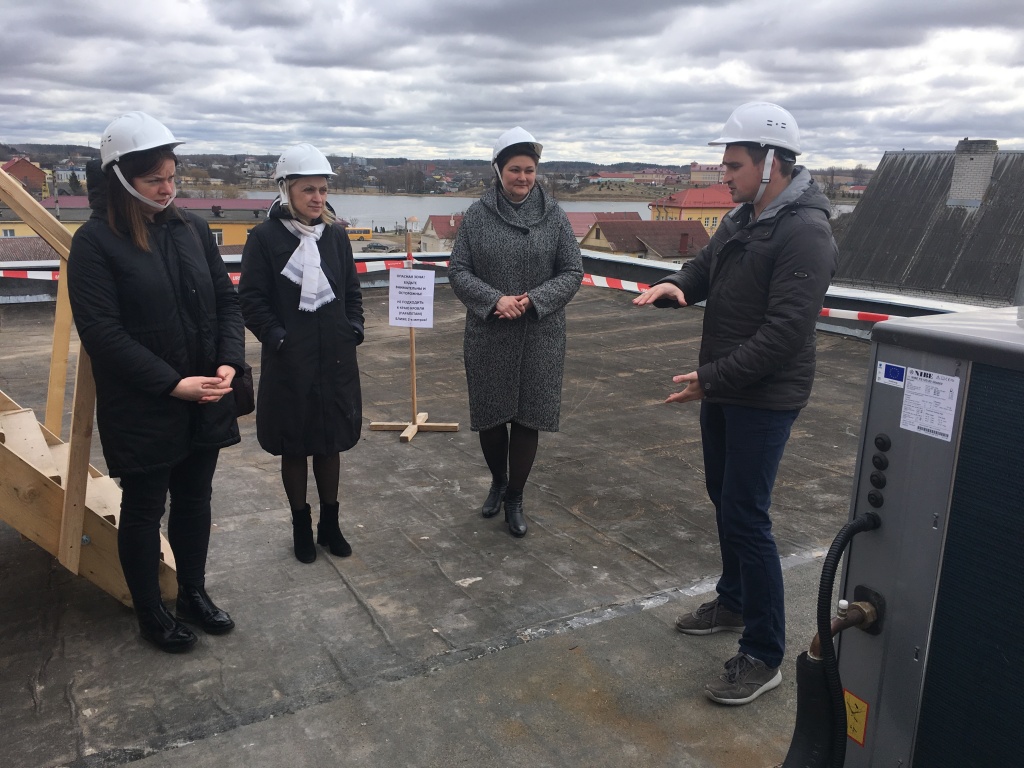 The solar thermal system was supplemented with installation of a heat pump that will heat up water in cloudy days.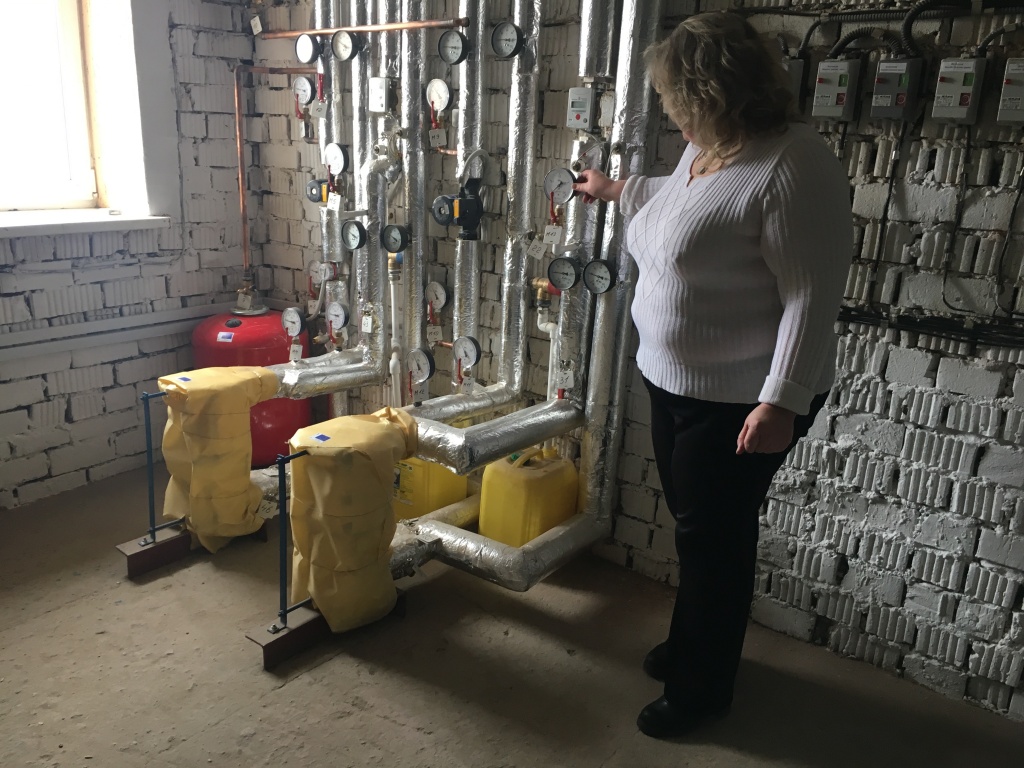 The innovation will allow cutting sauna service fees from 6.5 to 5.3 roubles per session. About 900 persons use the sauna services every month.
The Hlybokaje DEC's local initiative on the Covenant of Mayors comprised a number of activities aimed at raising the residents' awareness about energy saving and climate change. Energy Days were held in 2018 for miscellaneous categories of residents, from school principals, workers of the city utilities and companies to pensioners. At the events, energy saving experts answered the participants' questions and offered recommendations on making one's home or workplace more energy efficient.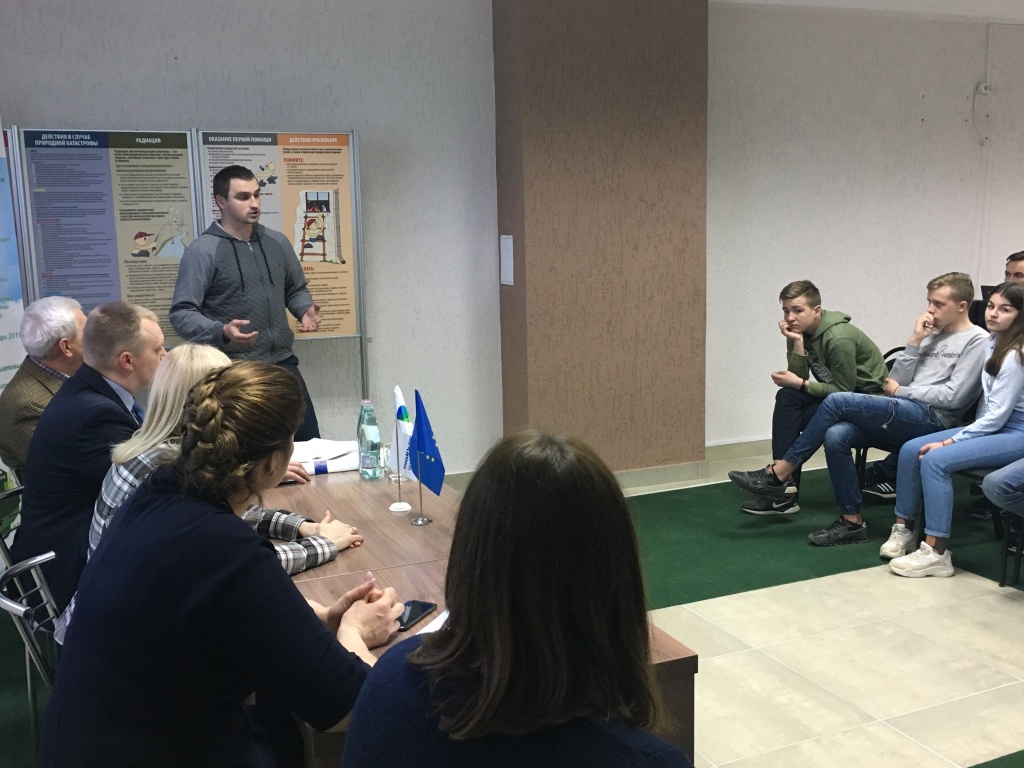 The final event of the local initiative was held on 28 March 2019 for demonstrating the solar thermal station was demonstrated to students of Hlybokaje State Vocational Lyceum and discussing the local initiative outcomes. Galina Unukovich, Hlybokaje DEC Chairperson, and Olga Kuzmina, Coordinator of the Strengthening the Covenant of Mayors Movement in Belarus Strengthening the Covenant of Mayors Movement in Belarus project, were spotted among the event participants.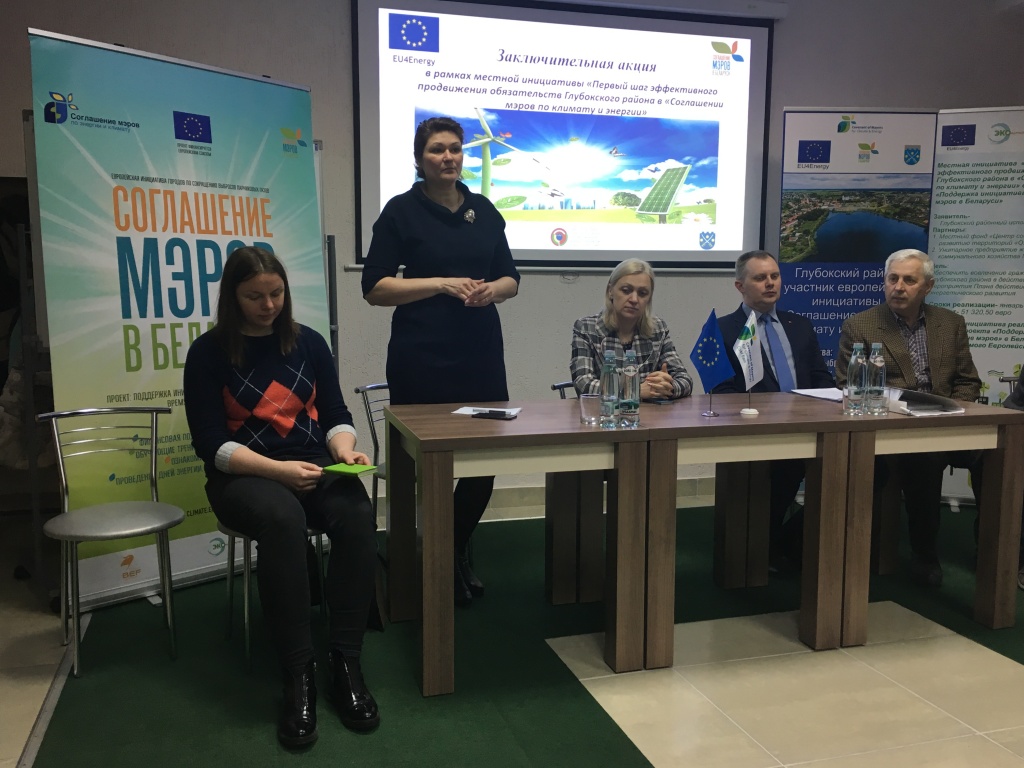 – I hope that our initiative with both become the first step of Hlybokaje in the Covenant of Mayors and help lower our utility company costs on the sauna complex maintenance, and that it will also help our citizens save their money, –emphasized
Galina Unukovich
.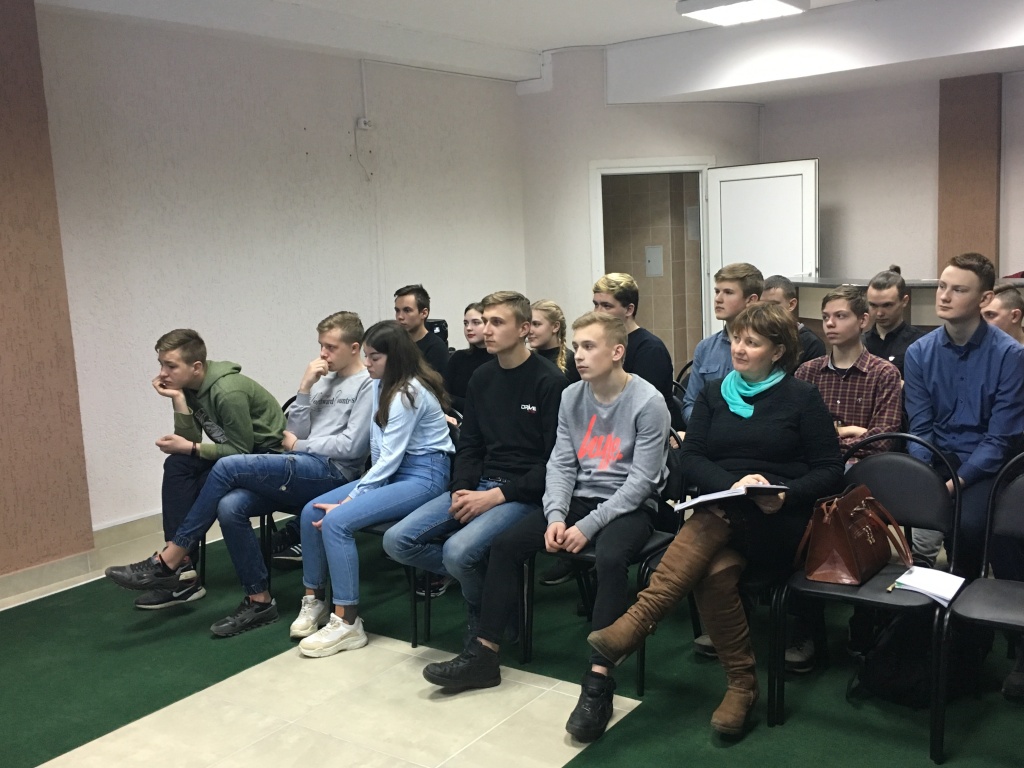 The Hlybokaje local initiative is one of the ten local initiatives implemented under the EU-funded project Strengthening the Covenant of Mayors Movement in Belarus.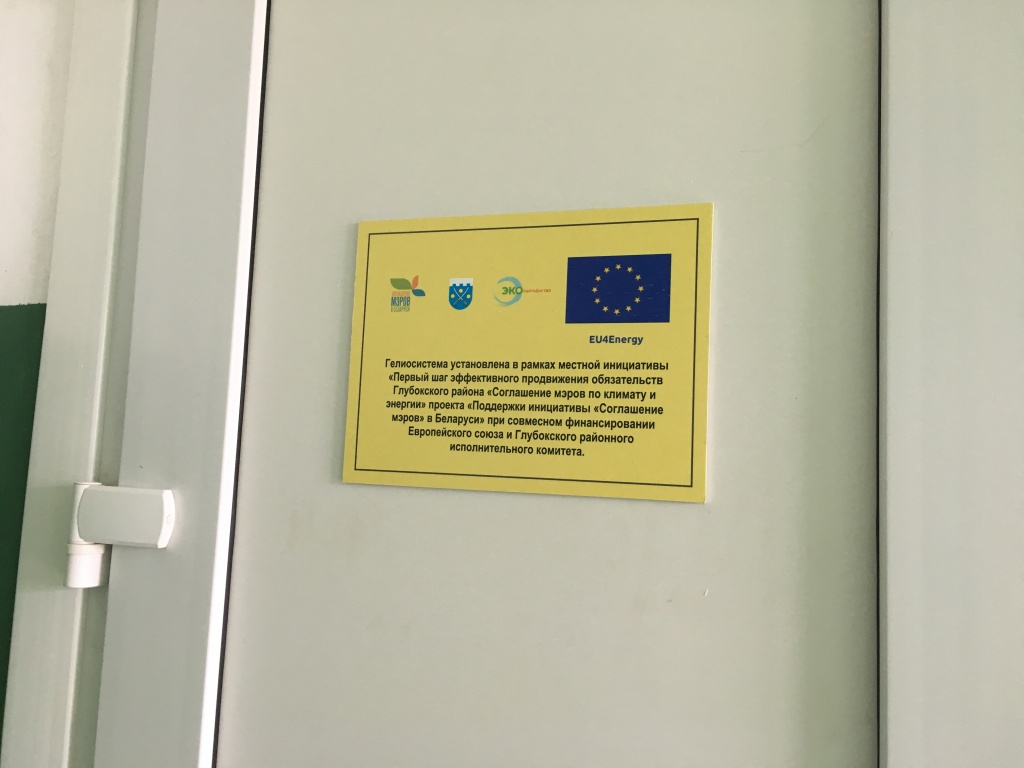 The project is implemented by Ecopartnership International NGO in 2016-2020. Other local initiatives of the project helped to open a bicycle path in Kobryn, adopt urban greening technologies in a residential microdistrict in Čavusy, three boiler houses were renovated in Brest, carry out a large number of community awareness-raising and educational activities on energy saving and climate change.