Alongside with its Belarusian partners, HealthProm took part in #DifferentTogether (#РозныяРазам) PR campaign to give an account of the activities carried out under the project "Building effective protection mechanisms to improve the situation of children with severe disabilities and diseases that limit life expectancy".
Each partner NGO shared information about the project and the campaign on their websites and social networks. HealthProm, as the project lead partner, conducted consultations and training on public relations, planning, community building and the human rights approach.
The PR campaign was concluded with a series of offline events within Different Together festival in three regions of Belarus (Minsk, Mahilioŭ and Homieĺ).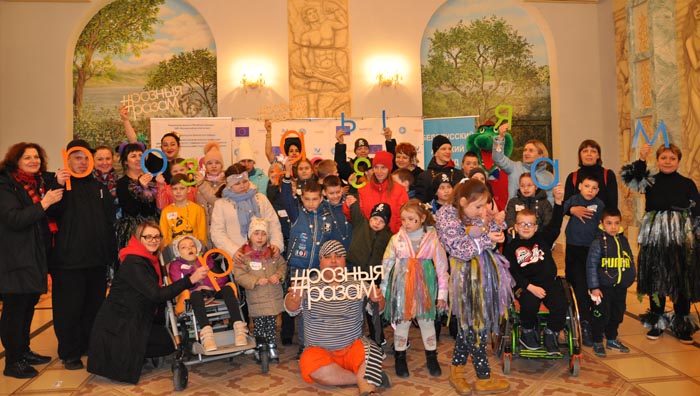 Different Together festival comprised a series of activities dedicated to the rights of children with disabilities. All activities were held in Valožyn District (Minsk Region), in Homieĺ, and in Kruhlaje District (Mahilioŭ Region). The festival was attended by children with disabilities, premature babies, their families and friends, as well as children living in children's boarding schools, employees of state welfare institutions, government officials and other guests. The main goals of the event were to draw attention to the problems of special children in Belarus, raise public awareness about the problems and needs of families raising children with disabilities.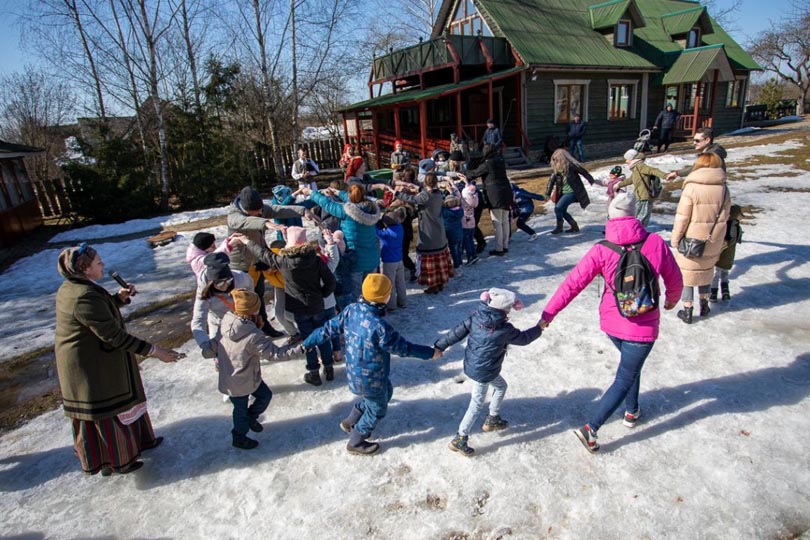 Different Together festival was held on 19 March in Vałožyn district and in Homieĺ with fun, joy, jokes, games, songs and treats. Guests were offered an interesting program in an area adapted for people with disabilities - in the World of Bees ecomuseum/estate. The estate took part in Vałožyn without Barriers inclusive tourist infastructure-building project. Everyone could paint a clay bee, participate in Call of Spring program , a tour of the manor and receive special gifts. The guests also enjoyed the performance of a music band. Also, parents of seriously ill children could receive professional consultations from the hospice lawyer and a test their knowledge in the field of protection of the rights of children with disabilities.
On the same day in Homieĺ, the participants of Different Together festival met at Crystal Shopping Centre. Truth-Flavoured Candy event was held for the visitors: the event participants both tasted sweets with such intriguing names as "the bitter truth", "acute problem", "refreshing views", "fair help", "explosive victories", and received some food for thought. A number of master classes were also prepared and held for all by the boarding school students and staff: classes on making candles, effervescent bath salt and scrapbooking. The second stage the festival comprised the "To Live…" theatrical performance prepared by students and staff of Homieĺ Boarding School for Disabled Children with Special Needs." The play was staged in Homieĺ Regional Drama Theater, the admission was free.
On 26 March, the visitors of Different Together festival met in Mikalaj's Ponds ecotourist facility (the village of Lyskaŭščyna in Kruhlaje District, Mahilioŭ Region). There were some open-air festivities on a real sailing ship with dances, competitions and entertainments, delicious pancakes and fragrant tea. The guests were also invited to the Angel doll-making master class, Our Rights win-win lottery, The Sun Shines Equally information and legal platform, thematic photo zone, acquaintances and experience exchange among parents of children with disabilities.
For reference:
The event was organised by the Belarusian Children's Hospice, Rano national NGO of parents with premature children, Mahilioŭ Regional Unit of the Belarusian Children's Fund.
Media partner: Jość Sprava charitable NGO/Centre for Normalizing the Lives of Socially Vulnerable Categories.
Financial support to the festival was also provided by the British Embassy in Minsk.