The project "Civic engagement in environmental monitoring and improving environmental management at the local level (Ecomonitoring)" helps its partners: schools, colleges, other educational institutions, as well as humanitarian organisations to stand against the coronavirus infection.
Clean hands, personal hygiene are among the most essential conditions for reducing the risk of contamination. Ecomonitoring recently handed over 530 litres of hand disinfectant and 126 dispensers for it, all procured with the European Union funds, to Green Schools and Ecomonitoring clubs (to 24 institutions in total). Earlier, the project had provided 1,300 litres of disinfectants to the pilot sites.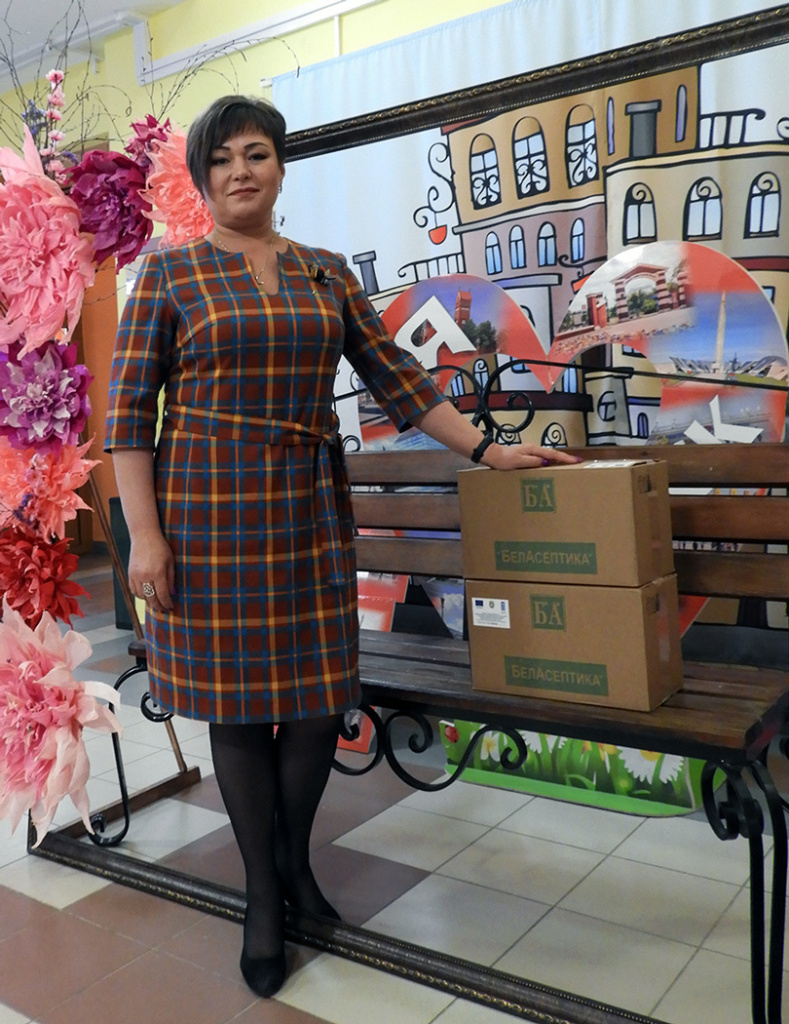 Information is yet another field of the fight against COVID-19. 15,000 booklets and 2,000 posters were printed using UNICEF-developed materials and handed over to Viciebsk Regional Organisation of Belarusian Red Cross, Hrodna University, Green Schools, Ecomonitoring clubs and 11 environmental initiatives of the project.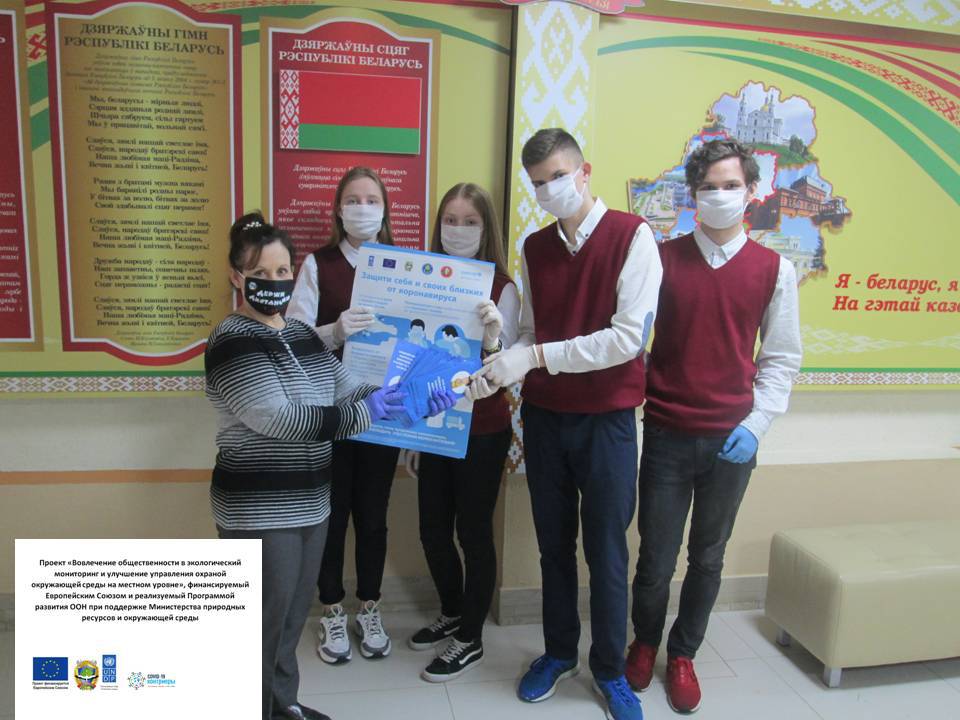 A video clip about the basics of hygiene rules and respiratory etiquette was developed on the basis of WHO recommendations.
The project's local environmental initiatives also joined in the fight against COVID-19. Personal protective equipment has been procured in support educational institutions and persons with disabilities. 1,200 medical masks have been distributed among local partners by Vozrozhdeniye-Agro Foundation of Slaŭharad. The URA-Hrodna environmental initiative team has handed over 500 masks to its members and partners. The initiative team of Hrodna Regional Farmers' Association has procured 1,000 masks, 200 medical caps, 100 white coats and 40 litres of sanitizer for the Kreva Rural Executive Committee and farms located in its area.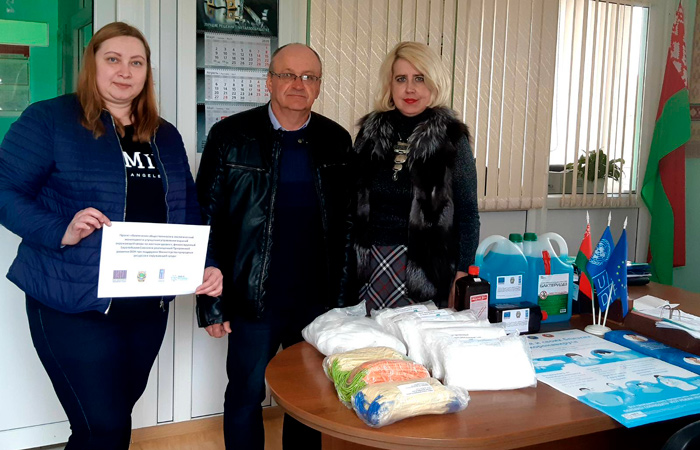 The project has also handed over eight modern computers to Ecomonitoring clubs that are operating in schools, colleges and other educational institutions.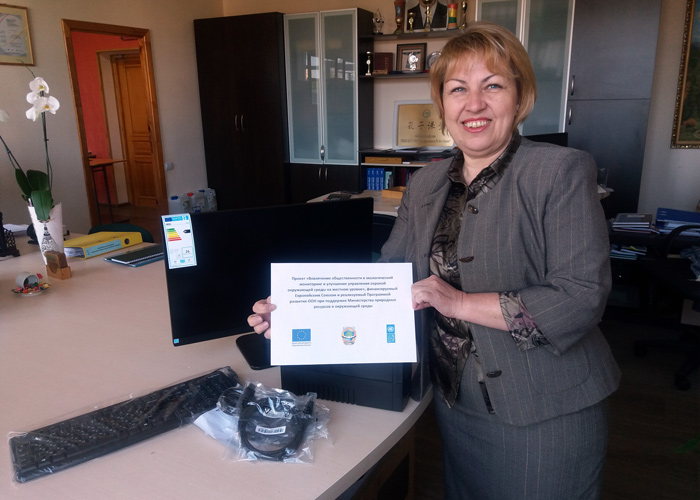 The equipment is mainly designed for collecting meteorological data at the single ecological monitoring e-platform
eco-school.by
. The websites provides for entering data in a simple and clear format, and compare it with the Weather Office's data.
At the same time, the computers will help the partners, especially in the provinces, master the remote learning format, the demand for which has boosted in the COVID-19 context. Taking into account the current situation and remote learning relevance, the project has procured the computers before the scheduled date. Ecomonitoring plans to procure 10 more laptops for the eco-clubs in a short while.