Viciebsk became the final point in the route of the fourth season of the Faces of Projects photo exhibition. Since 2015, the exhibition visited 36 Belarusian cities and towns, presenting projects of various directions and scales that are implemented with financial support from the European Union Delegation to Belarus.
The project heroes are community leaders, local officials, employees of ministries and agencies, teachers, school students, researchers, engineers and farmers – 58 personal stories in total. The exhibition stands were presented in 14 towns in 2018. The author of all four season is the Belarusian photo artist Yulia Matskevich, whose skill gave the exhibition a special emotional colouring.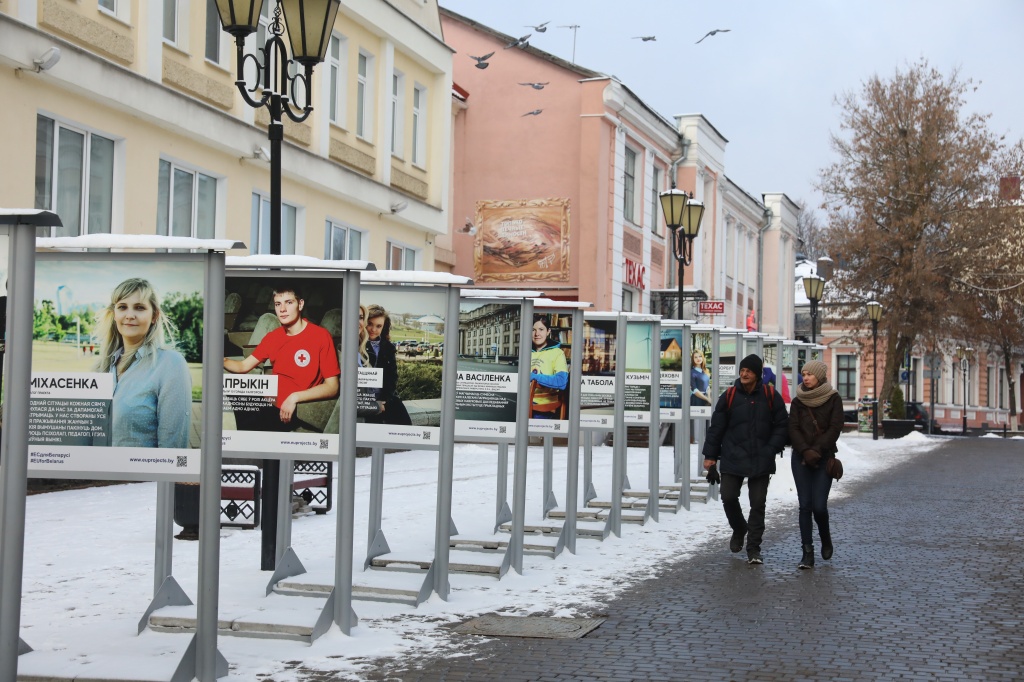 By tradition, the exhibition opening ceremony in Viciebsk was attended by heroes and participants of the projects.
Ms Viktoryja Astroŭskaja
, a paramedic of the Belica medical centre, presented the
"
Preventing Non-communicable Diseases, Promoting a Healthy Lifestyle and Support to Modernization of the Health System in Belarus (BELMED)"
Project. The 18 e-bikes purchased under the Wasting No Time initiative helped reduce the paramedics' time of travel to their patients 3-5 times. As a result, the number of calls referred by the district hospital to health/obstetric centres almost doubled. That, in turn, reduced expenses on ambulances and provided for a substantial saving of fuel.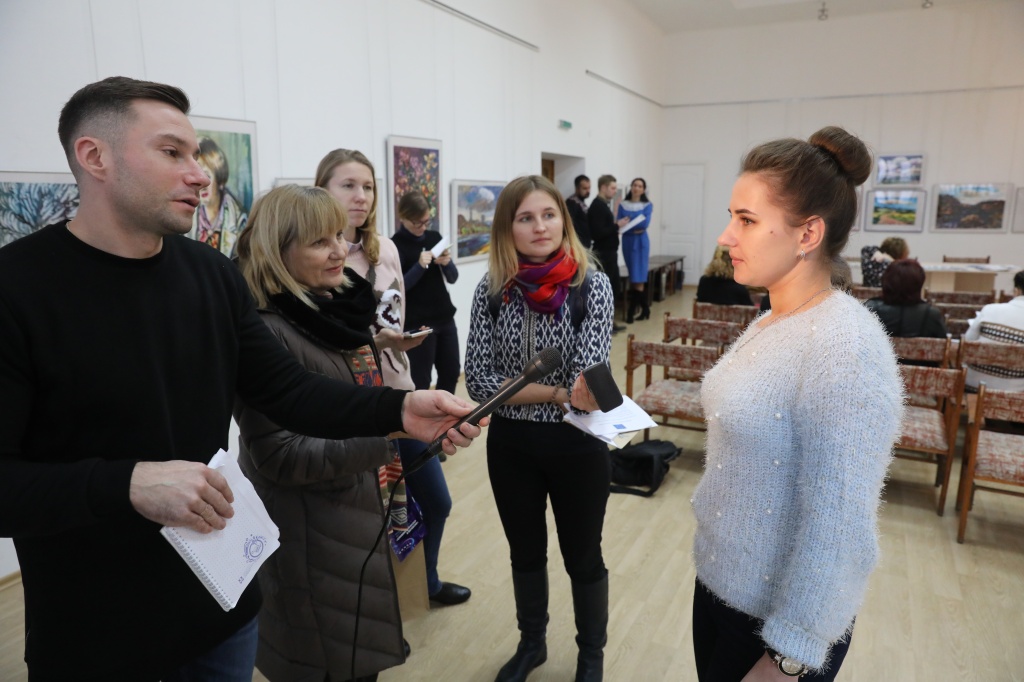 – The electric bicycle improved my performance. I can reach the patient faster and take more medicines with me, therefore I can help more people on time, – mentioned Viktoryja Astroŭskaja.
Mr Mikhail Matskevich
, Deputy Director of the Office for the Rights of People with Disabilities. He presented the
"Agenda-50. Rights of Persons with Disabilities: Agenda for Belarus"
Project:
– More than 30 activists took part in drafting the local agenda. The project is aimed to help people realise the essence and importance of the Convention on the Rights of Persons with Disabilities; and facilitate development of the national policy on disability. The initiative actively engaged local communities in the process, uniting people from various regions for experience exchange and mutual support.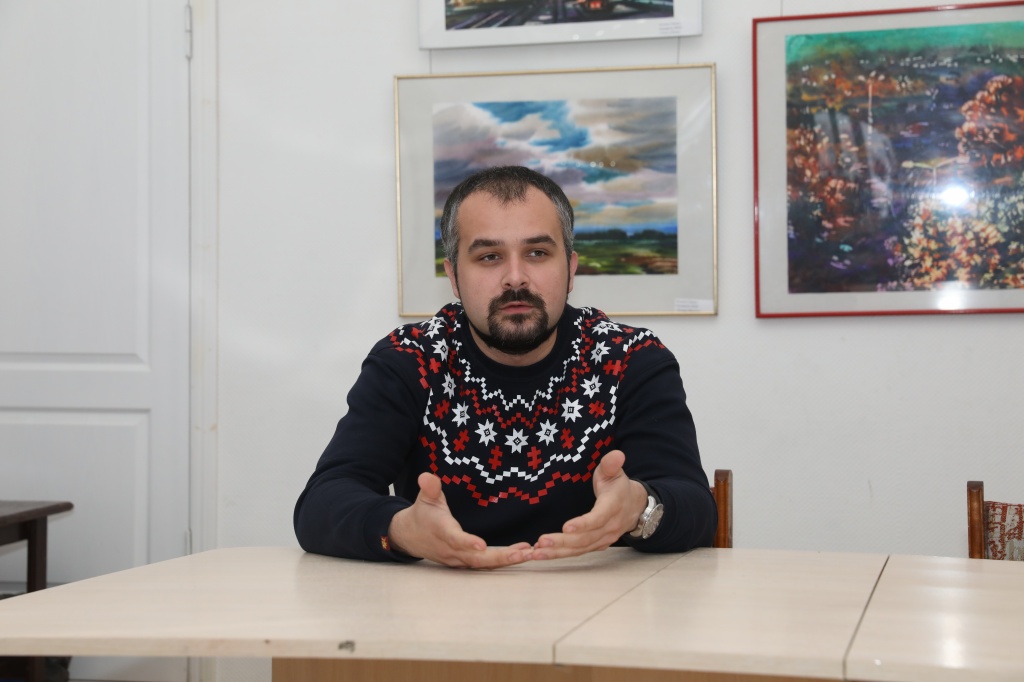 The photo exhibition opening ceremony was also attended by Ms Natalia Stasevich, Project Coordinator of the Delegation of the European Union to Belarus, and Mr Andrei Karpov, Chief Specialist of the Culture Department of the Viciebsk City Executive Committee.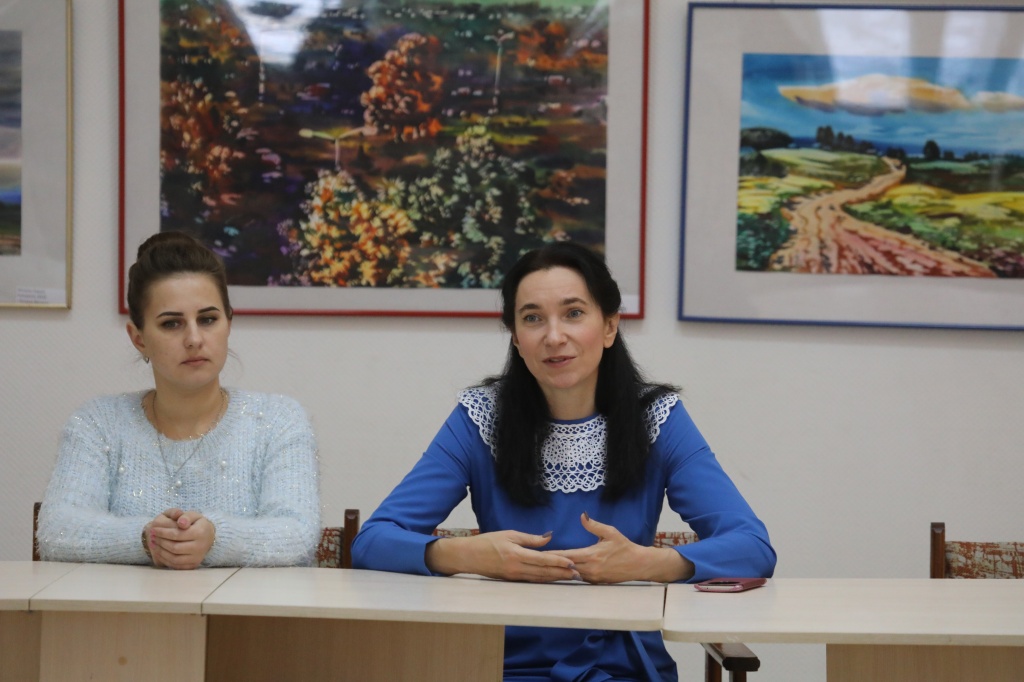 The exhibition will complete its work in Viciebsk on December 10.