At midday September 3, a lorry with the Faces of Projects photo exhibition crossed the border of Brest and Hrodna regions, and an hour later, it arrived in the ancient Navahrudak. 29 stands representing projects implemented with the financial support from the European Union were installed on the central square of the town.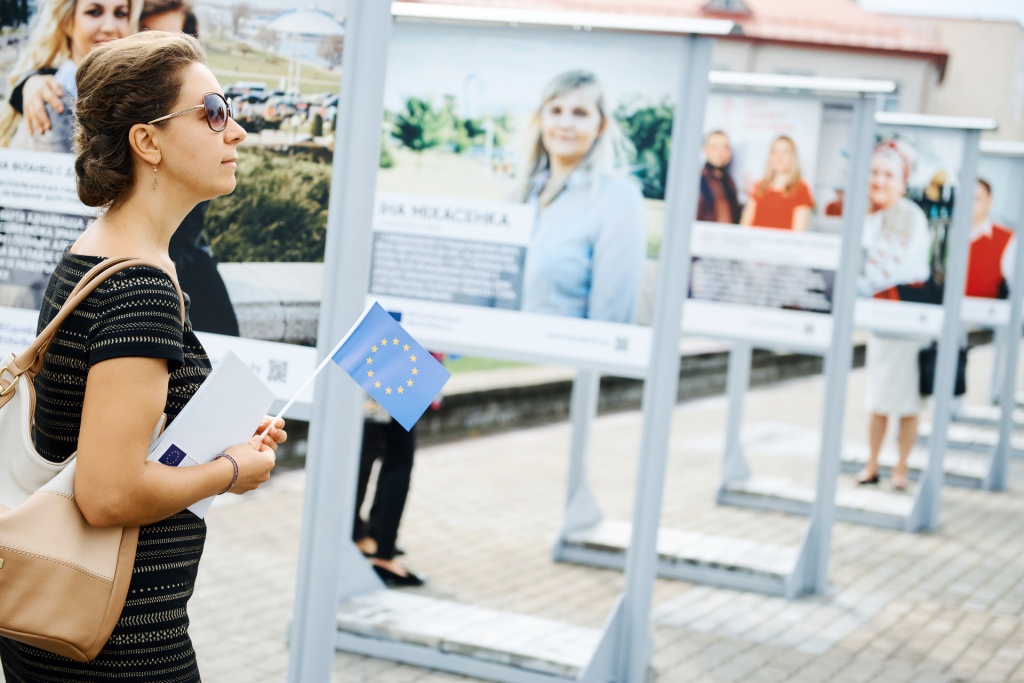 Navahrudak is the second town after Polack to accede to the Covenant of Mayors in 2012 by making a commitment to reduce carbon dioxide emissions to 20 per cent by 2020. Several major energy-efficient programmes and projects on adoption of renewable energy sources have been implemented in the area.
During the exhibition official opening that was held on September 4, the expert Yury Litovar presented the project on
Development of Renewable Energy Sources in Navahrudak District – Road map for Ecological Clean Area
.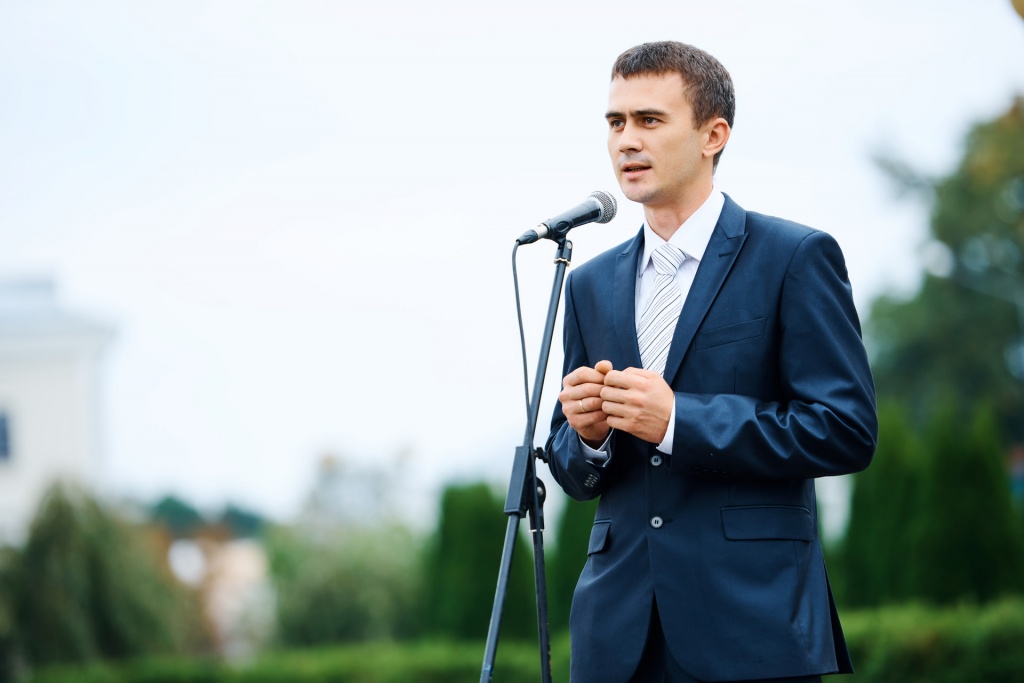 The project goal is to assist the local authorities and community to develop experience with adopting renewable energy sources. Two pilot projects were simultaneously launched in Navahrudak. A training a counselling centre opened in the agrarian college, and the Central District Hospital received a new solar energy-based system of hot water supply: 40 thermal collectors with a capacity of 117.6 kW thermal collectors and 2 heat pumps with a capacity of 18 kW each were installed there.
Mr Alexander Avdevich, head of the Lida inter-district nongovernment organization "Republican Association of Wheelchair Users" (
Learn to Act
Project):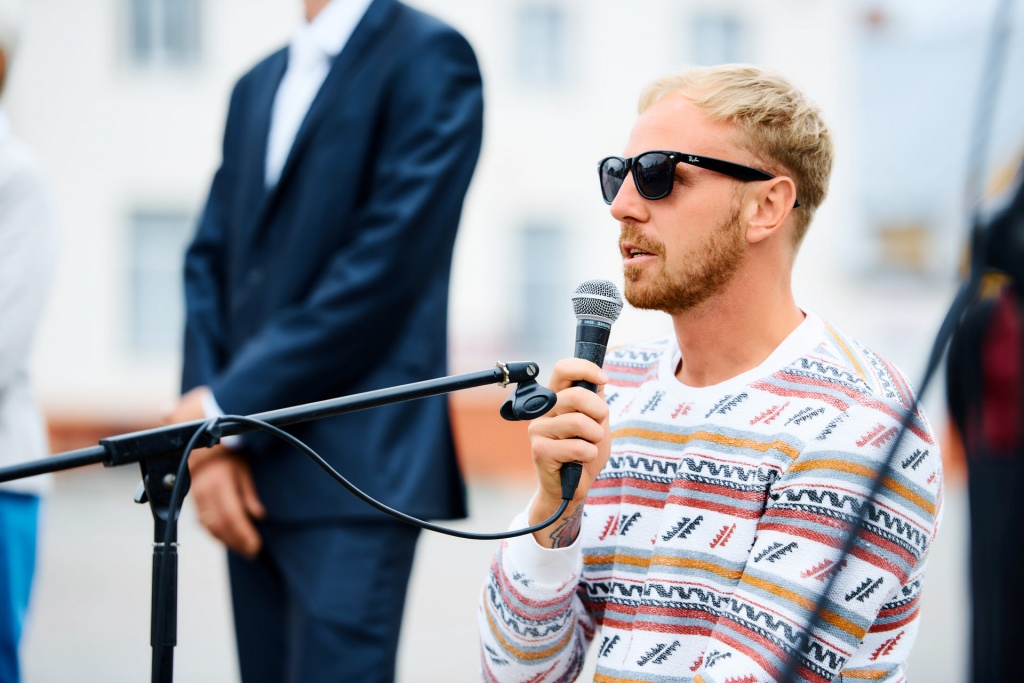 "These days, more and more people become socially active and responsible. Business is opening up to disabled persons. We happy to make our contribution to these positive changes", mentioned Alexander at the ceremony.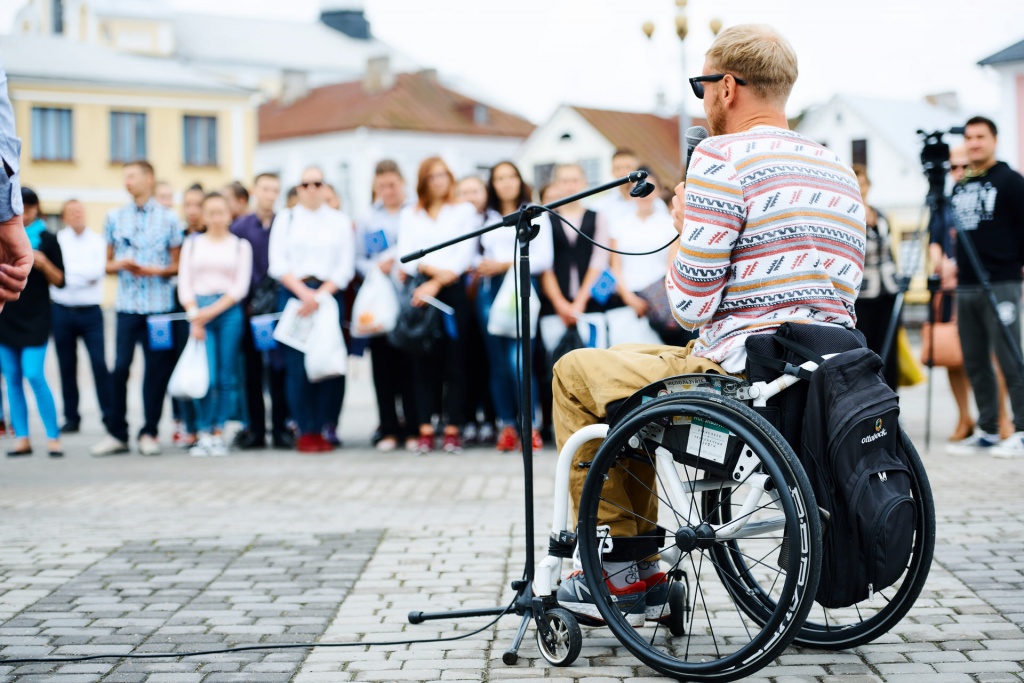 The project provided for establishment of adult additional learning resource centres in Homieĺ, Hrodna and Viciebsk. 12 educational projects for vulnerable categories are implemented in 17 cities and towns throughout the country.
Ms Svetlana Korolko, Deputy Chairperson of the Navahrudak District Executive Committee, and Ms Tatsiana Aliakseyeva, Press and Information Coordinator, Project Section of the European Union Delegation to Belarus also made presentations at the exhibition opening ceremony.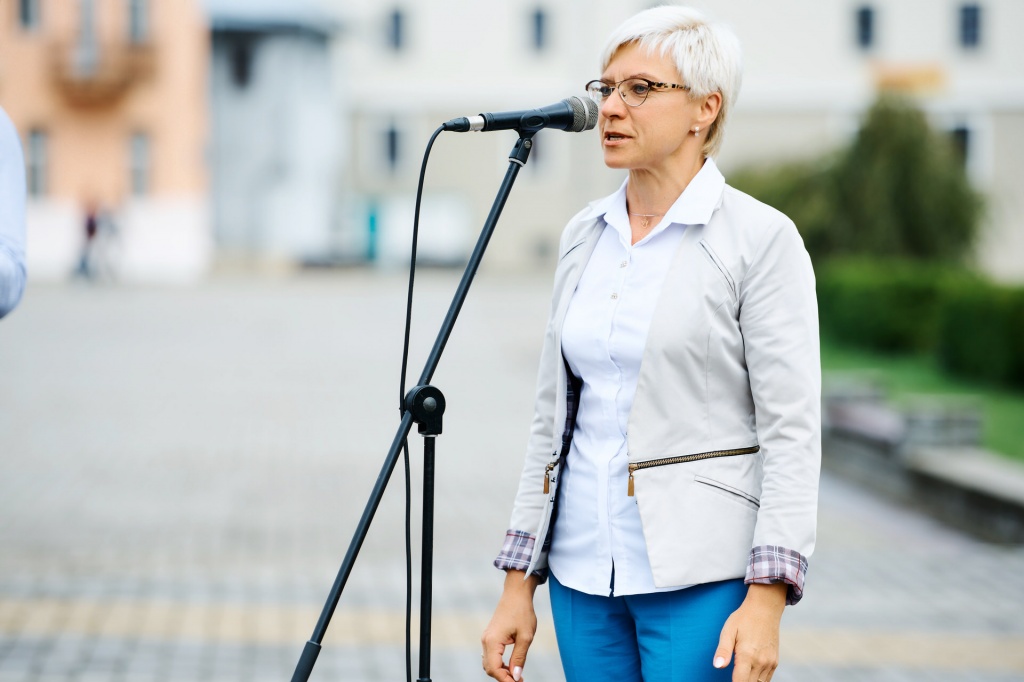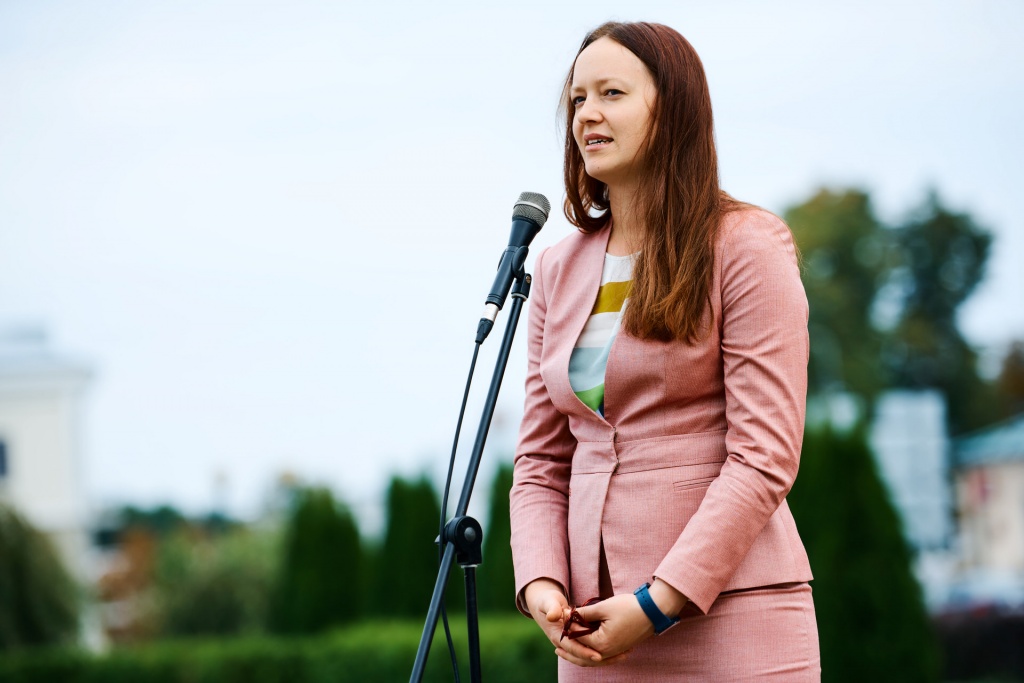 The Faces of Projects photo exhibition will stay in Navahrudak until September 16, after which it will resume its route in Hrodna Region and move to Ščučyn, were it will be on display until September 30. The exhibition will then travel through the Belarusian regional capitals.