In December 2019, the EU-supported project "Requirement for Efficient Management of the Utility Sector" was completed in the city of Viliejka, Belarus. Learn how this project has improved the lives of Viliejka's citizens and of one family in particular.
Olga Shlyapo was involved in the project's activities as an information manager. She monitored the project's dedicated group in the social media VKontakte, organised virtual campaigns and competitions, and collaborated with the press.
Olga says her involvement in the project has had an impact on her life and that of her family:
"Of course, my worldview has changed a lot. I've gained a lot of knowledge about humans' impact on climate and recycling of secondary resources."
Olga's children and her husband have picked up new environmentally-friendly habits, proving that learning can happen at any age.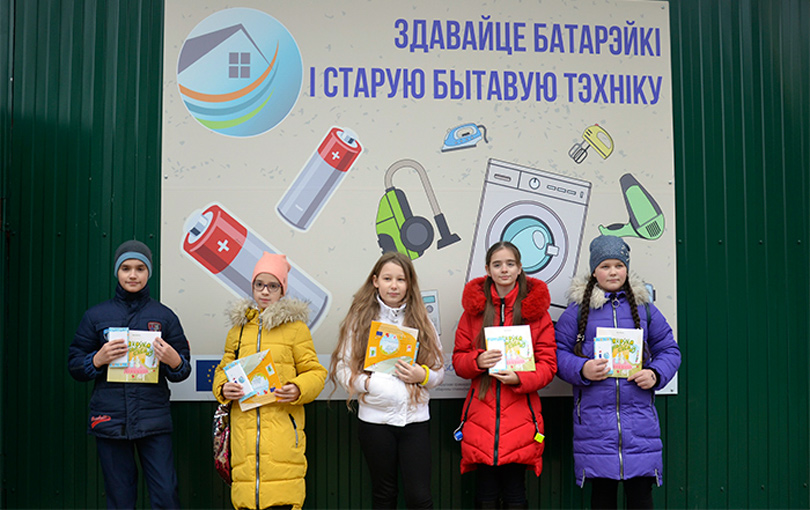 It is possible to have a plastic-free kitchen
Olga admits that there are no longer any plastic dishes and containers in her kitchen. Her family has switched to using only glassware. They have stopped using Teflon pans too:
"Yes, they are light and comfortable to use, but they are very harmful for us and for the environment. So I have switched to cast-iron pans. They are heavy but harmless," says Olga.
The Shlyapos also use fewer synthetic detergents. They try to do the washing-up exclusively with baking soda. They also use vinegar to clean the windows. Olga assures that this alternative detergent cleans glass perfectly well and does not cause allergies.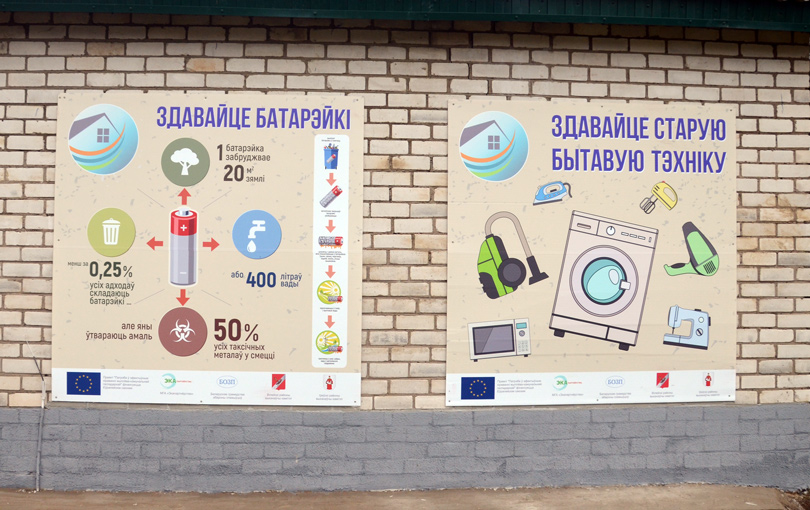 When Olga goes to the shop, she chooses detergents and other hygienic products with environmental labels. As for shampoo, she has not switched exclusively to natural substances yet, but she is experimenting with kefir and honey.
"When I was at one conference, I learned that the groundwater and the soil are polluted with chemical waste, especially from car washes and sewers. So I try to minimise my use of detergents in everyday life.
The environmentally-conscious family sort their trash in several groups: plastic, paper, glass and general waste. According to Olga, other countries sort their general waste in additional sub-categories, and they have separate bins for packaging, but there is no such thing in Belarus yet.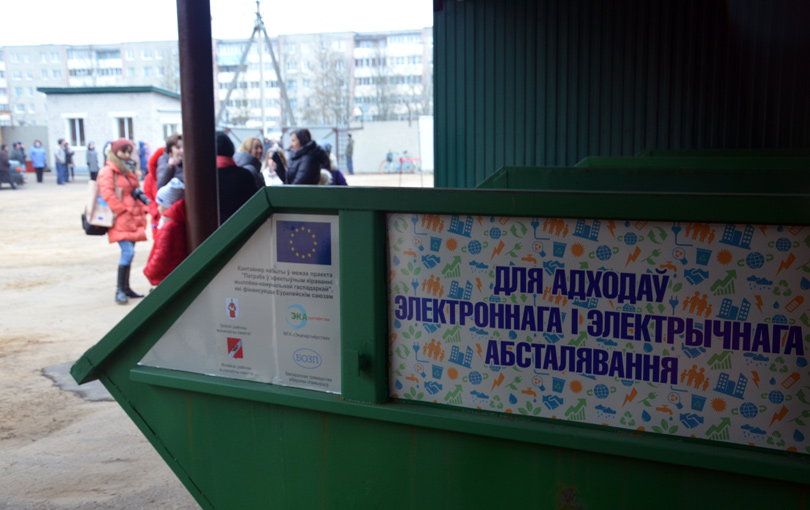 And as for expired medicine, Olga's family do not throw it out. They simply collect it, hoping that one day hospitals and clinics will provide suitable containers, so they can dispose of their old medication without harming the environment.
"I do my shopping with a textile bag," explains Olga. "If I don't have my bag with me, I get fewer items, so that I don't need to buy a plastic one."
The woman says her family supports her in everything. She believes that it is important to lead by example – if children see that their parents sort their waste, they won't throw plastic bottles in the general waste bin.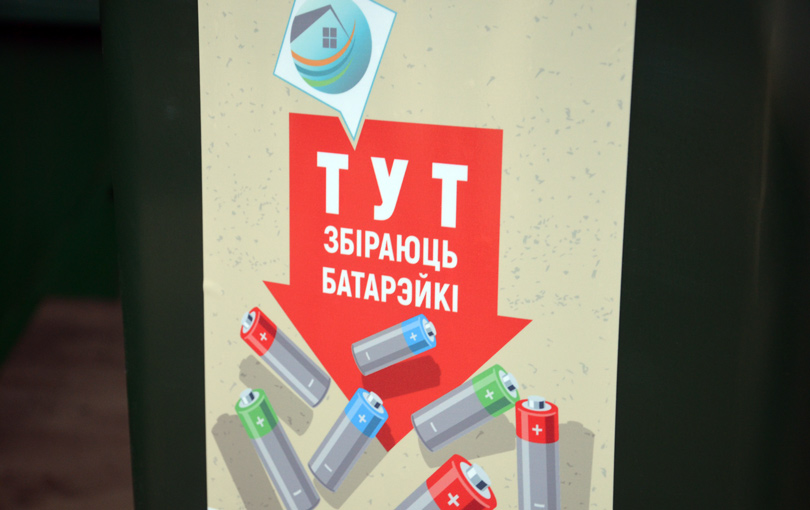 How the city has benefited from the project
The project has created an information centre about the work of Viliejka's housing and public utility services in the VKontakte social network. Now locals can learn the latest news about housing and communal services in their city, discuss relevant issues and ask experts questions. The project also disseminated booklets, posters and waste sorting labels to schools and organisations.
More than 200 waste sorting bins, containers for hazardous waste, a plastic bailing press, forklifts, and a refuse collection vehicle were purchased with the project's funds. In November 2019, a site for temporary storage of electrical and electronic waste and other secondary resources was opened on the territory of the housing and communal services.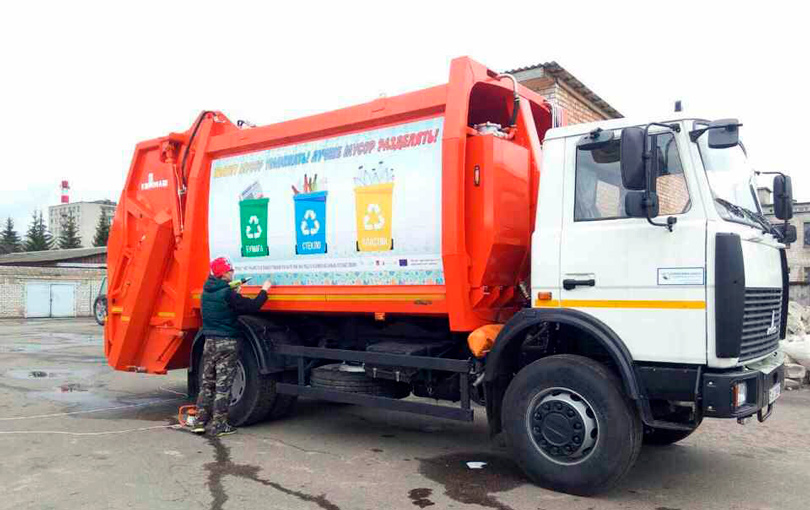 Olga is convinced that the project's success can be judged by its legacy to the residents of Viliejka. And if this is the case, then the project can be considered successful.
Primary source: rh.by