Young "water inspectors" showed up in Belarusian and Ukranian territory of Palessie region. There are schoolchildren aged 11-16 years from villages and settlements which are situated in bordering Pinsk (Belarus) and Lubeshiv (Ukraine) districts.
Thanks to EU co-funded project
"Cross-border Water Inspectors"
10 public ecological posts in Belarusian and 9 in Ukranian schools appeared. They bring together almost 200 pupils and teachers.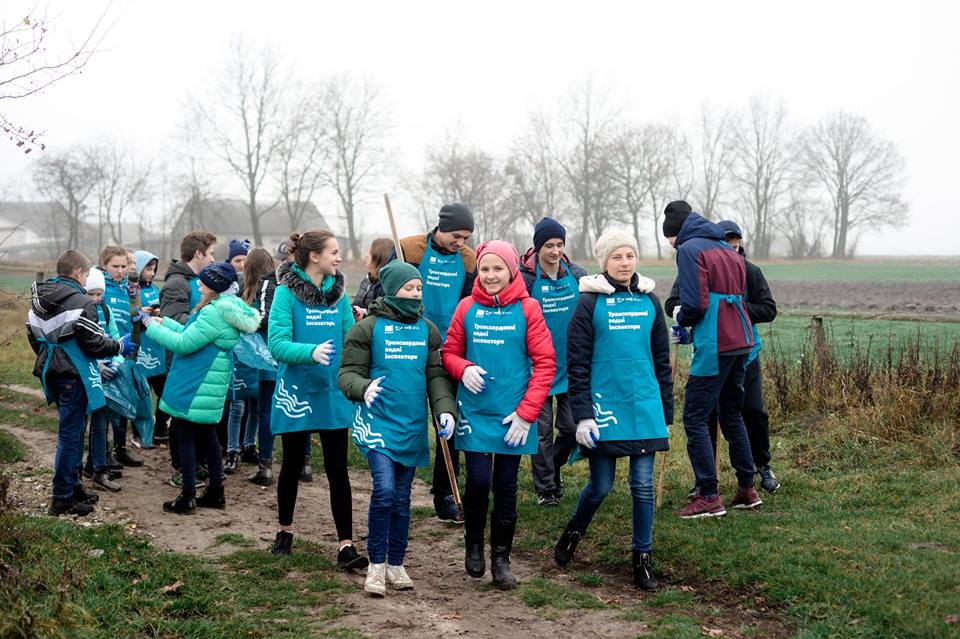 Participants monitor state of small rivers of Pripyat river in both districts, make hydrochemical analysis of water and clean banks from waste. During November - December 2018 boys and girls from different villages visited each other to conduct water analysis and cleanup campaigns.
Project team gathered the most vivid memories and photos for you. Read about adventures of water inspectors there:
http://pry5.tilda.ws/
Cross-border visits were held within the framework of project "Cross-border Water Inspectors". This project is co-funded by the European Union within the framework of Eastern Partnership Territorial Cooperation Programme.