An online eco-creativity development master class was held on the 18th of June. The event was attended by artistic youth, representatives of educational institutions and persons wishing to apply art and design for promoting ecological topics. The renowned Belarusian animation artist Volia Kuźmič shared her experience.
Natalia Andrejenko
, representing the Covenant of Mayors support structure in Belarus (Ecopartnership International NGO) opened the meeting and said that the event took place owing to the European Union funded project "
Strengthening the Covenant of Mayors Movement in Belarus
", and invited everyone to learn in more detail about the events, information materials and news on the project website climate.ecopartnerstvo.by.
Then,
Volia Kuźmič
told about herself, she said that she is working with projects on various topics and creates artistic elements for miscellaneous products: applications, games, videos, clothes, souvenirs and publications. Her work is well recognized in other countries, Volia is also known for her international projects. As the artist mentioned, she gives preference to non-commercial projects, as they always set a more difficult task, and they are always highly emotion charged. Volia brings all her knowledge, her personal experience, and, of course, her emotions in her artwork; therefore, we can always see a very sensitive result.
Projects on ecological topics rank high among the animator's projects. It also resonates with Volia's bio. Ecopartnership has received illustrations for their publications, several video clips and games have been created to change people's beliefs and habits.
The books "A Story about Waste", "The Planet Has a High Temperature: Whose Fault is it, and What is to Be Done?", Ecokids multi-level game, "Packaging is Looking for Friends" enjoy special popularity. One may notice details of Volia's family life, her homeland in Paliessie.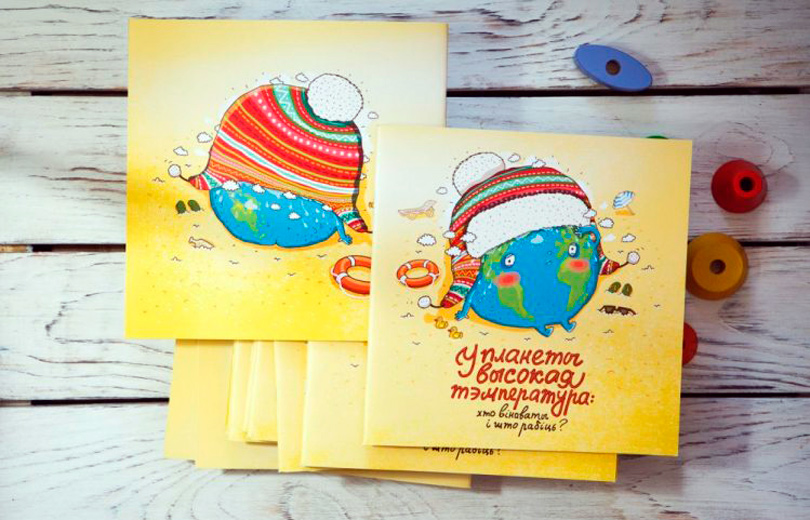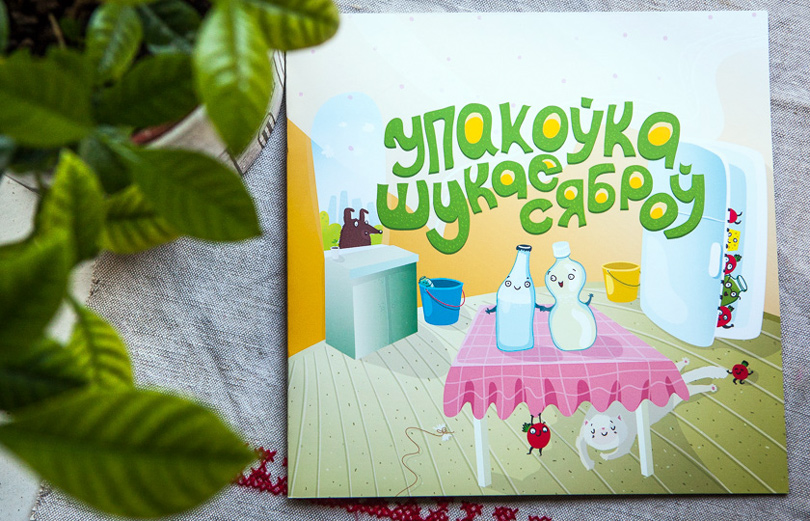 The artist dedicated much of the time to questions from the audience. The most frequent question from the participants was about how ideas are generated. Volia shared that secret, too. The artist emphasized that correct brief compilation is a crucial step. The animator always includes such questions, as the object description, goal, message, target audience and emotions. The answers to these questions define the tools to be used in work.
The participants received the promised homework assignment. Volia filled out the brief "Belarusian Cats and Global Warming" that the participants will base upon in their artwork. She also drew a live picture of her idea about climate change and its impact on our lives. The participants immediately began to bring forward the ideas that they would develop.
Volia did not leave a single question without an answer, and there were many questions. The animator told about her education, public activity, how it helps in her artistic work, she shared information about the advantages of the software that she uses, she mentioned about the experience of conducting short-term training courses.
We only had to wait and see, how the participants got inspired, and what eco-artwork they have managed to create. The artwork is available for viewing in Instagram under hashtag #climatebelarus. The best works have been collected on the Ecopartnership pages in
Facebook
and
Instagram
.
A recording of the master class is available for viewing at the Ecopartnership page in
Facebook
.