In Smarhoń District, more than 600 Health School participants aged 60+ were trained in basic health monitoring skills. They belong to a group that was at a high risk of social isolation before COVID-19 outbreak. With the help of 25 caseworkers and 41 volunteers, the elderly persons learnt how to measure their blood pressure and glucose level; they learnt about healthy and balanced diets and mastered a special series of physical exercises.
The course set for the elderly was organized by the
Together toward Health
initiative of the
BELMED
project well before the coronavirus infection outbreak. Now, self-isolated elderly people are able to monitor their health without a need for doctor's home visit or visiting a polyclinic.
Two aspects matter here. While the healthcare system has been struggling with a colossal workload caused by the inflow of people with diagnosed COVID-19, elderly patients find getting regular medical assistance and home care all the more difficult. On the other hand, in view of the elderly persons' vulnerability to the new virus, health workers are striving to minimize their physical contacts with patients.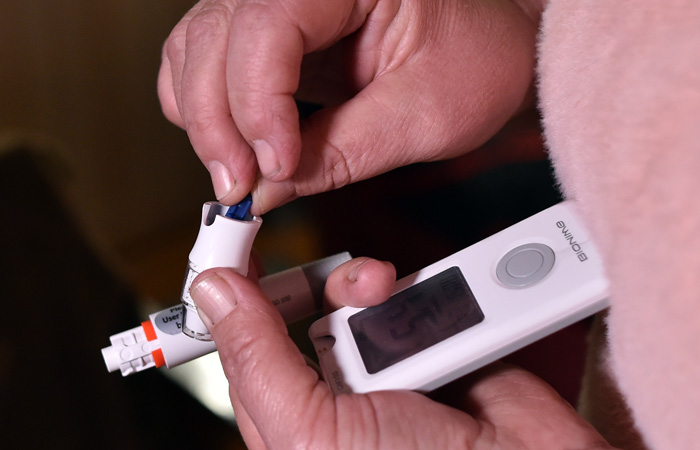 The local partners of the initiative are Smarhoń District Organisation of the Belarusian Public Association of Veterans in partnership with the
Warm Home
Territorial Social Services Centre and Smarhoń Central District Hospital.
The BELMED project is co-implemented by UN agencies and the Ministry of Health with financial support from the European Union.