Five new lighting devices on solar panels were put on the local brucovanka, famous historical place. Old lanterns were also modernized: 54 sodium lamps were replaced with LED lamps. These changes were held with the project "Braslaŭ District – the First Climate neutral Municipality of Belarus", implemented by the Braslaŭ Regional Executive Committee and the NGO "Center for Environmental Solutions" with the financial support of the European Union.
Such transformations will save energy: each sodium lamp consumed 150 watts per hour, a new LED lamp – only 53. This means that only on replacement of lamps Braslaŭ will save about 11,731 Kilowatt hours per year.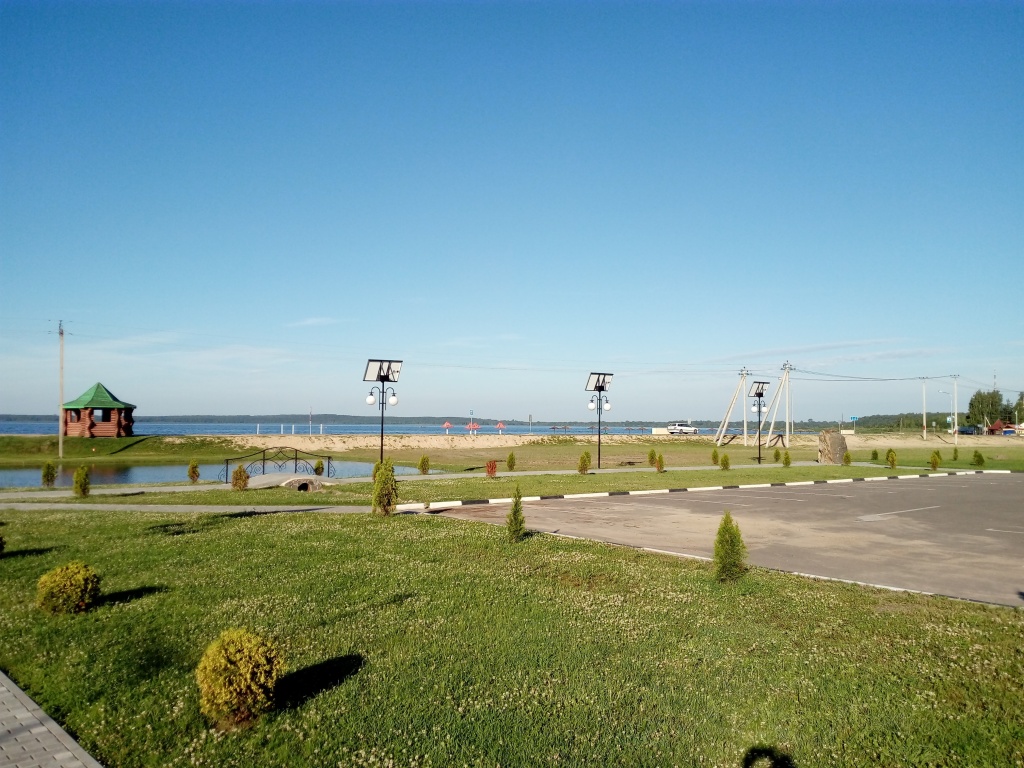 – In addition, it is estimated that replacing the lamps with LEDs will reduce CO2 emissions by 10,347 ton per year! For a city that aspires to reduce emissions as much as possible and become climate neutral, this is an important step towards the set goal, – comments Elena Giron, the coordinator of the international project from Braslaŭ regional executive committee.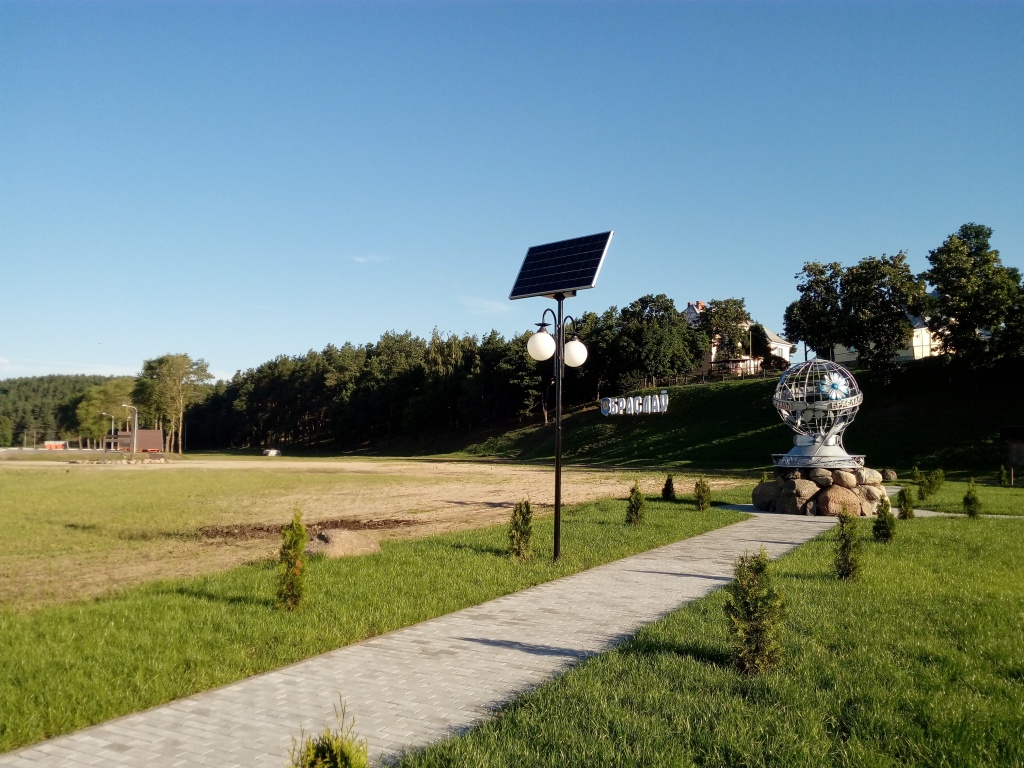 New solar street lamps will potentially save about 280 Kilowatt hours per year (so much energy would have gone if they were working from the grid, not from the sun!). "However, solar-powered lanterns are installed in the city not so much for economy as for popularizing modern technologies, in particular renewable energy among local residents and tourists," – says Dmitry Buryonkin, head of the energy program of the Center for Environmental Solutions.