On May 23, Maladziečna opens the third season Faces of the EU Projects photo exhibition. This open-air exposition presents EU-funded 29 projects covering important environmental, economic and social issues: environmental protection, sustainable use of natural resources and introduction of energy-saving and green technologies, rural development and support to entrepreneurship, aid to children from the Belarusian Children's Hospice, as well as to women – home violence survivors, promotion of the European approach to education and science, preservation of the historical and cultural traditions.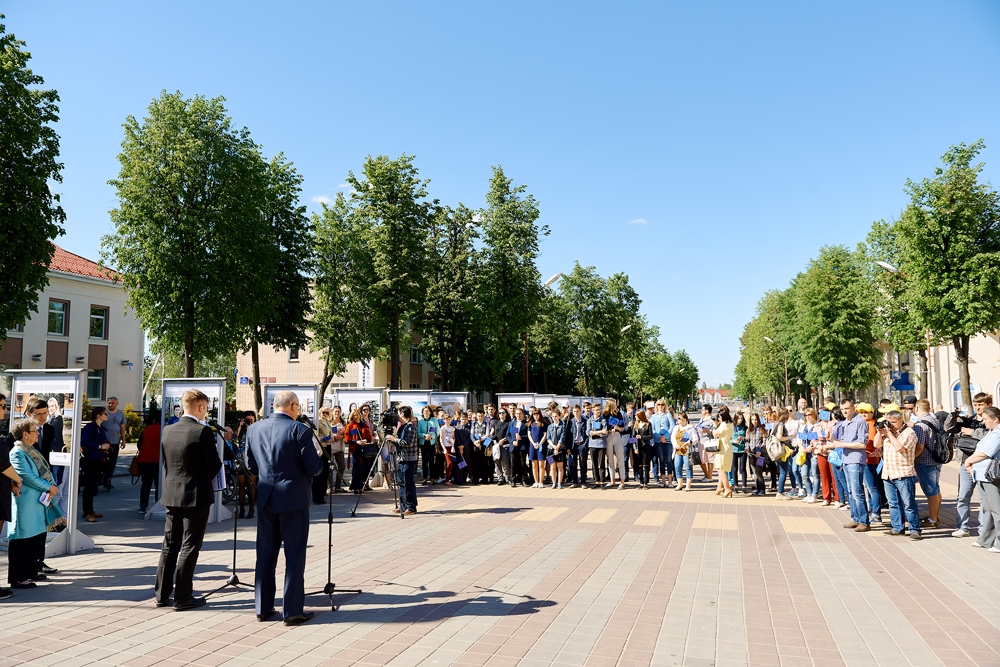 In 2015, the Faces of the EU Projects was viewed by residents and guests of Minsk, Viciebsk, Mahilioŭ, Homiel, Briest and Hrodna. The year 2016 was opened by Polack. The exhibition was then viewed by residents of Barysaŭ, Babrujsk, Pinsk, Mazyr, and Lida. The residents and guests of 9 more cities: Orša, Horki, Rečyca, Svietlahorsk, Žlobin, Salihorsk, Niasviž, Kobryn and Baranavičy, will be able to view the exhibition this year.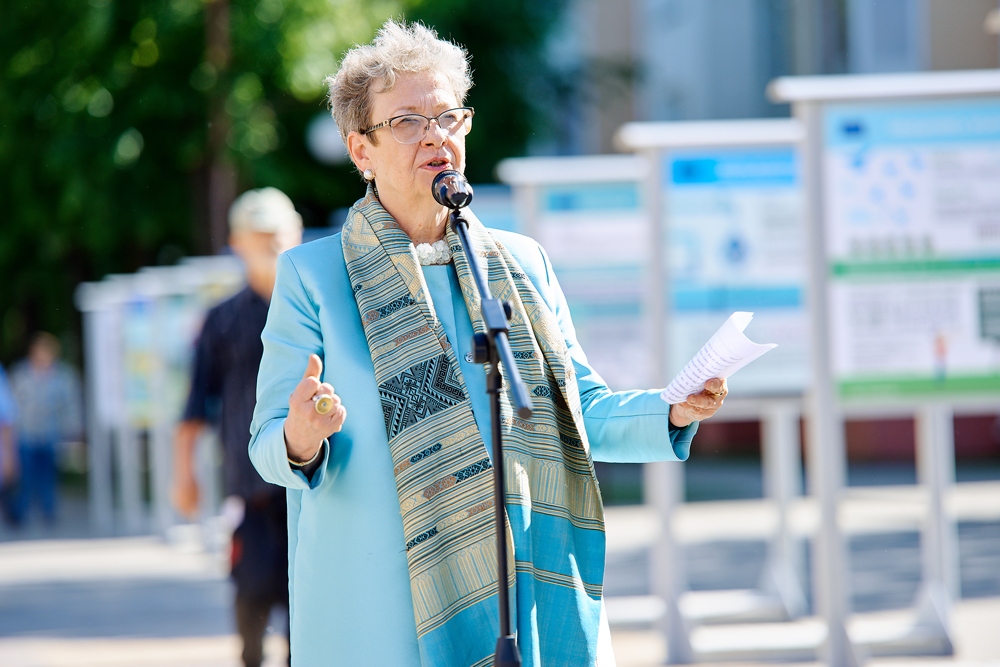 The opening ceremony was attended by the Head of the Delegation of the European Union to Belarus Ambassador Andrea Victorin, Deputy Chairperson of the Maladziečna Raion Executive Committee Mr. Gennady Aktanorovich and Deputy Head of Mission of the British Embassy in Belarus Mr. Ian Fox.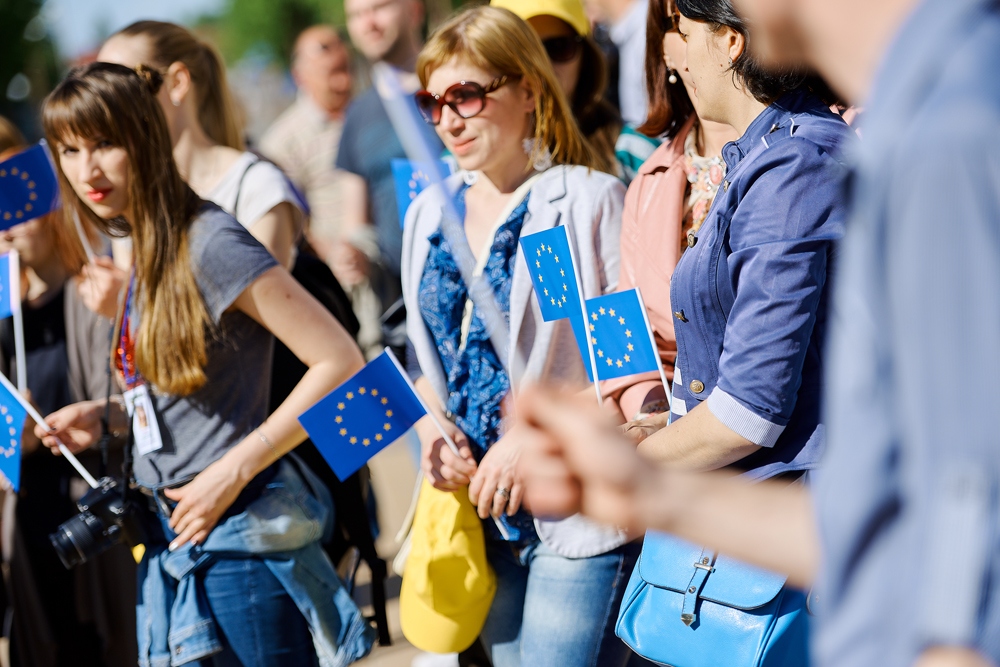 The front side of the stand presents the project hero/heroine and his/her story, the reverse – infographics describing the project timeframe, sites and outcomes. Among the exhibition heroes are volunteers, NGO representatives, researchers, teachers, farmers, convicts and persons with disabilities.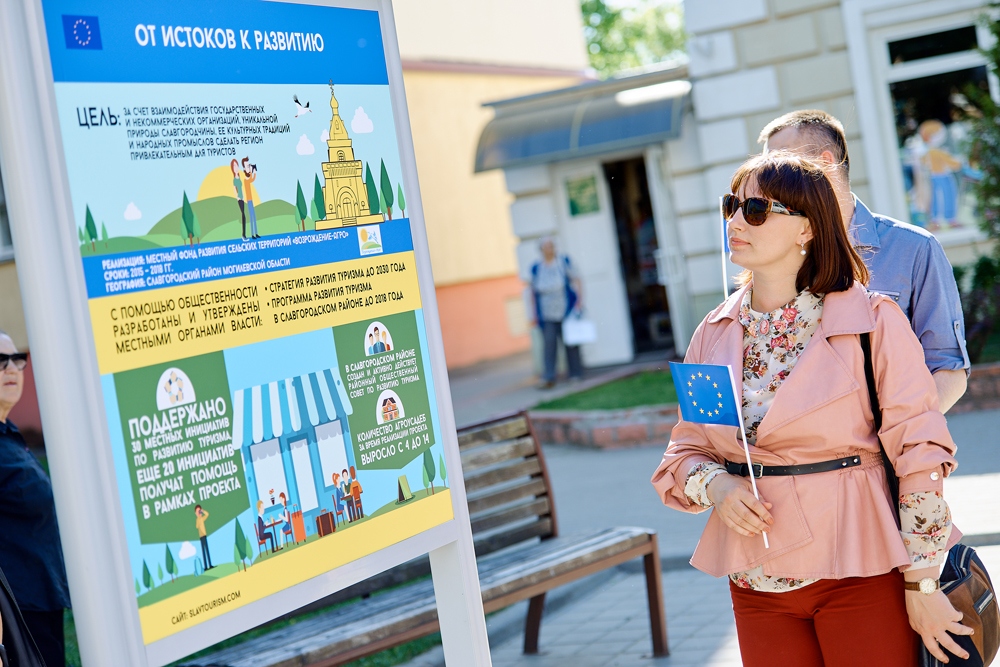 The opening ceremony participants could also learn about the heroes and coordinators of several projects: Ms. Olga Shliapo ("Requirement for Efficient Management of the Utility Sector, Viliejka), Mr. Vladimir Potapenko ("Valožyn Without Barriers: Reinforcement of Capacity for Provision of Social and Recreational Services for Persons with Disabilities in Valožyn District" project, Minsk), Ms. Larisa Basalay and Ms. Yelena Karpinskaya, the heroine and the local coordinator of the Programme for Prevention, Preparedness and Response to Natural and Man-made Disasters in Eastern Partnership Countries (PPRD East 2).