Since the beginning of 2018 Local development fund "Start-Vostok" in Krasnapollie district of Mahilioŭ region, has been implementing a mini-project "Video-school of promising business", which became part of the project "Learn to Act", funded by the European Union and co-funded by DVV International.
Сoordinator of the project Nikolai Listopadov says that the idea of the project came across his mind when he realized the absence of large enterprises in the Krasnapollie District and problems with employment, therefore the problem of the outflow of the working population, especially young people, is quite acute. At the same time, there are more than 110 individual entrepreneurs, 5 farms, 20 private enterprises in the district. Their spheres of activity are quite diverse and promising to those people who are potentially interested in self-employment in the region. It's important to demonstrate successful examples of self-employment to the local population, including the youth and high school students. Video lessons of local entrepreneurs were chosen as the most obvious tool for promoting the ideas of self-employment in the region. According to the idea of the mini-project, these video lessons are created by high school students under the guidance of their teachers on the basis of interviews with the local entrepreneurs. Above all that also contributes to their vocational guidance based on the local potential of the district.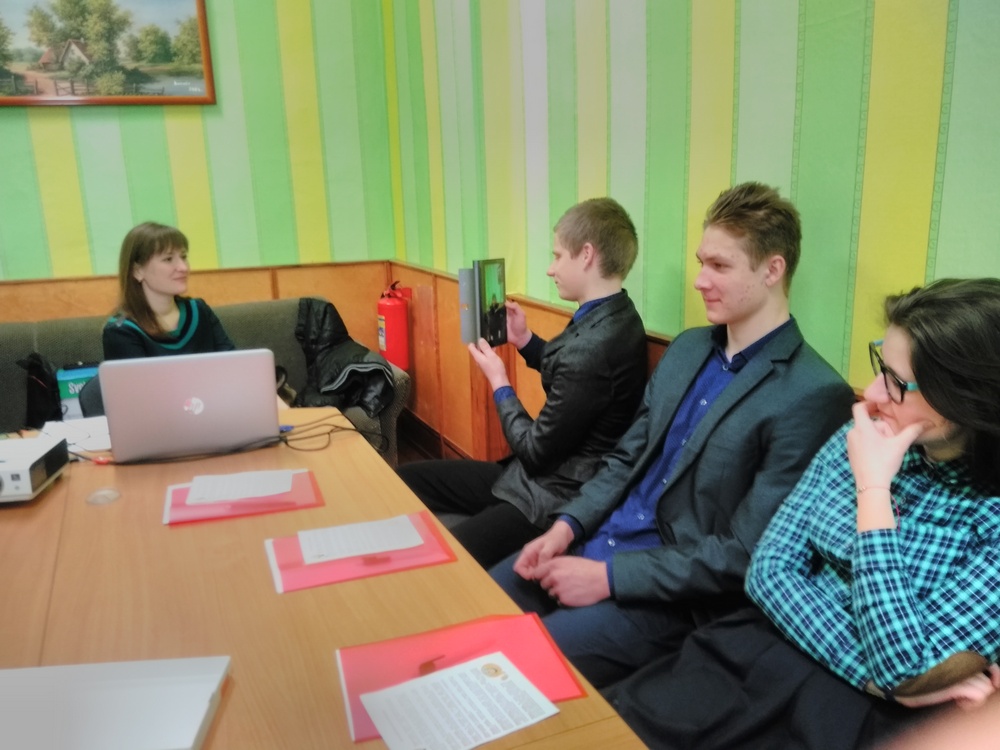 Students of each of 5 educational institutions have already conducted 10 interviews with entrepreneurs of the most diverse spheres of activity. 50 videos have already been assembled on the basis of the interviews, where local businessmen explain the fine grain of business activity on the territory of Krasnapollie district. The greatest interest among school reporters in the field of entrepreneurship was caused by such areas as logging, woodworking, transportation, production of metal goods, while the least popular proved to be the sphere of trade. This fact suggests that at the moment small production is in demand in the region, service sector is gaining popularity, while manufacturing moves far apart.
Currently, the project implementation reached the stage of training the local population to start their own business using practical examples. For this purpose, Director of the international Fund for rural development Sergey Tarasyuk was invited as an expert to dwell on entrepreneurship and elaboration of business plans. In August, three such trainings were held in Janoŭka, Turja and Michničy village executive committees of Krasnapollie District, where the participants got acquainted with the experience of small businesses in the region, learned the basics of business planning, formulated their business ideas, as well as carried out calculations on the possibility of their implementation. The projects "Production of pellets", "Growing vegetables", "Poultry farm", "Studio of model design", "Farmstead "At Leshey","Nursery garden of forest crops" were selected as the most interesting and practical for implementation in Krasnapollie district.
In September, the implementation of the mini-project will be continued, and the conclusions drawn during the regional conference on entrepreneurship.