Many visitors of the Masty City Day celebrations on 24 August 2019 noticed a costumed crayfish. One could take pictures with the jolly character, and get handouts. We hasten to answer your question, why the crayfish was chosen to entertain Masty residents.
The costumed crayfish was made under the project "
Public Participation and Efficient Water Management in Masty District
". The crayfish, as the project mascot, is based on a drawing of Victoria Zhdanovich, a young Masty resident from Secondary School No. 2.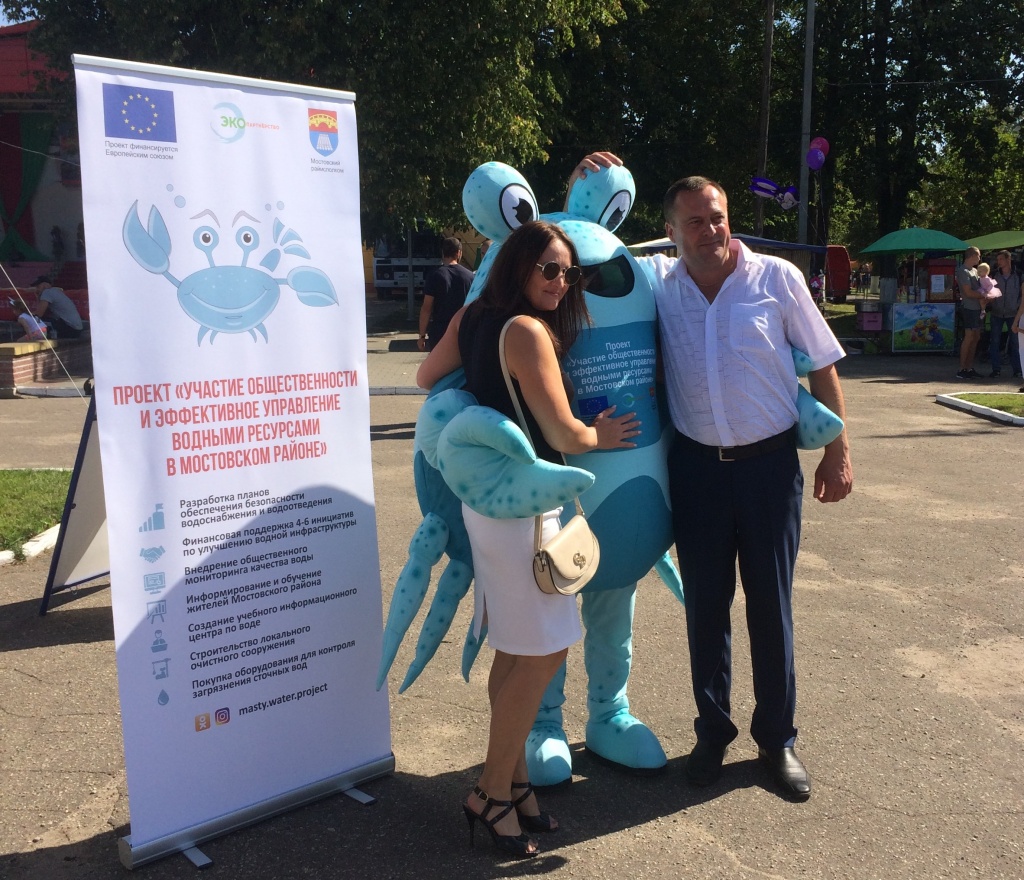 Crayfish live in clean water bodies only; therefore, the use of the image brings to mind one of the project objectives, improving the water supply and sanitation in Masty District.
The project has been implemented by Masty District Executive Committee and Ecopartnership NGO since February 2019. The project events include the development of water supply/sanitation safety plans, introduction of public monitoring of the drinking water quality, provision of financial support to 4-6 local initiatives, construction of a small-scale wastewater treatment facility, establishment of an information centre, and many more.
The project updates are posted in social media:
Instagram
and
ОК
.
All Masty residents are invited to take part in the project activities.