On April 16, 2021, despite rain and cloudy weather, the Stuly homestead in the Kobryn district, Brest region, drew in quite a lot of visitors. More than 20 people came to take part in the training course "How to Craft and Sell Memorable Experiences."
Experiences play a crucial role, and here's why. Today, there are almost 3,000 homesteads in Belarus. And to gain a competitive edge over other destinations, it is not enough to have just 2 or 4 beds; a homestead needs to provide infrastructure, a range of services and a variety of programme options. Homesteads may compete even in the international market if they offer a mix of traditions, the human touch, emotions, experiences and history. This includes all activities that contain an emotional component and engage tourists, e.g., they can bake bread themselves, or make a straw souvenir and take it home.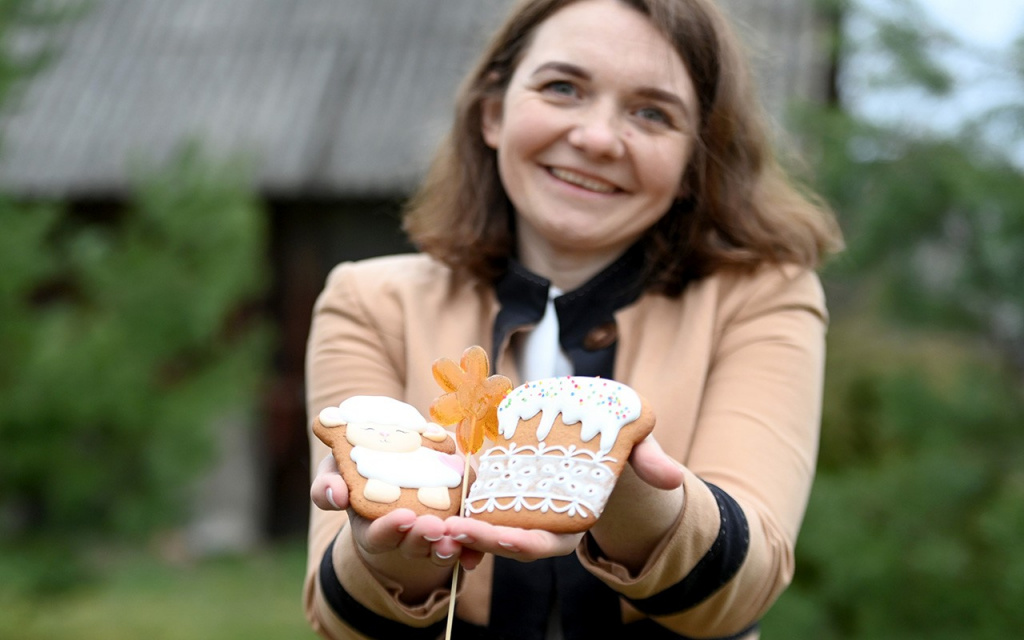 The participants brought in their 'homework' to the training: their unique products ranging from homemade cheeses and jams to black ceramics, embroidery, wood and straw products. Together with experts, they discussed how to create unforgettable experiences, attract tourists, and develop an interesting and memorable tourist product by adding emotions – creating emotional connections with authentic local products and services. The topic of organizing holidays and events fostered a lively discussion between the participants. They enjoyed the country's specialty dishes for lunch, and a 'butlejka' performance – a traditional puppetry show – presented by the hosts.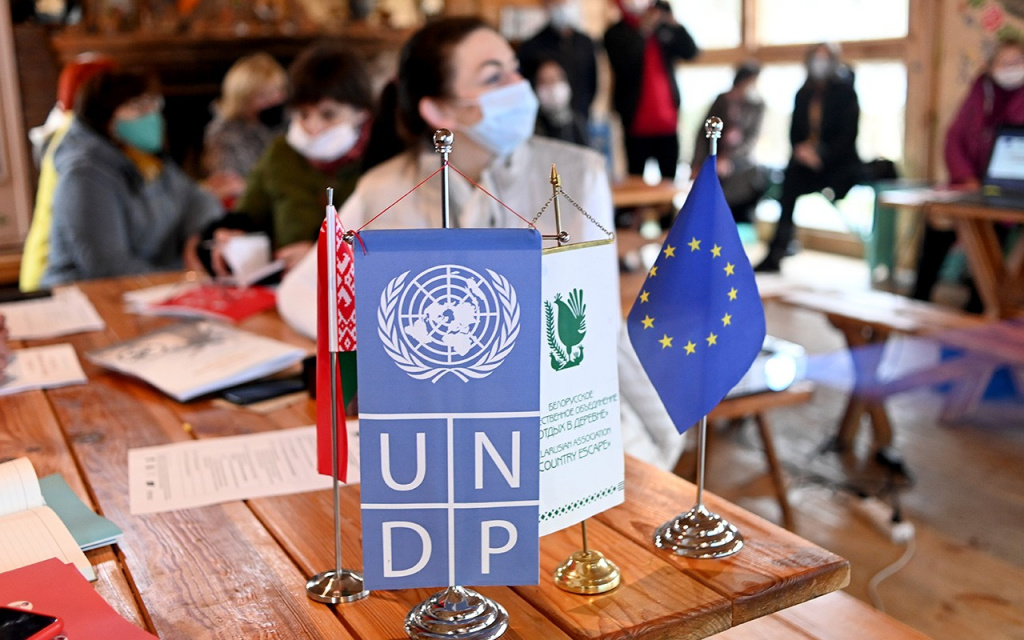 The training was held as part of the plan for the development of small and medium-sized enterprises (SMEs), which envisages building a cluster partnership in the field of farming and handicrafts in the Kobryn and adjacent districts. To achieve this objective, the Initiative "Cluster Model "NAVAKOLLE": Creating and Promoting Local, Organic and Craft Products" has brought together residents of the Kobryn and adjacent districts, including Malaryta, Žabinka, Pružany, Byaroza, Drahichyn and Kamenets districts, for a common purpose of building a brand for their region and creating unique local products. That's how it got the name "NAVAKOLLE", meaning everything that is "close, near, your own and dear".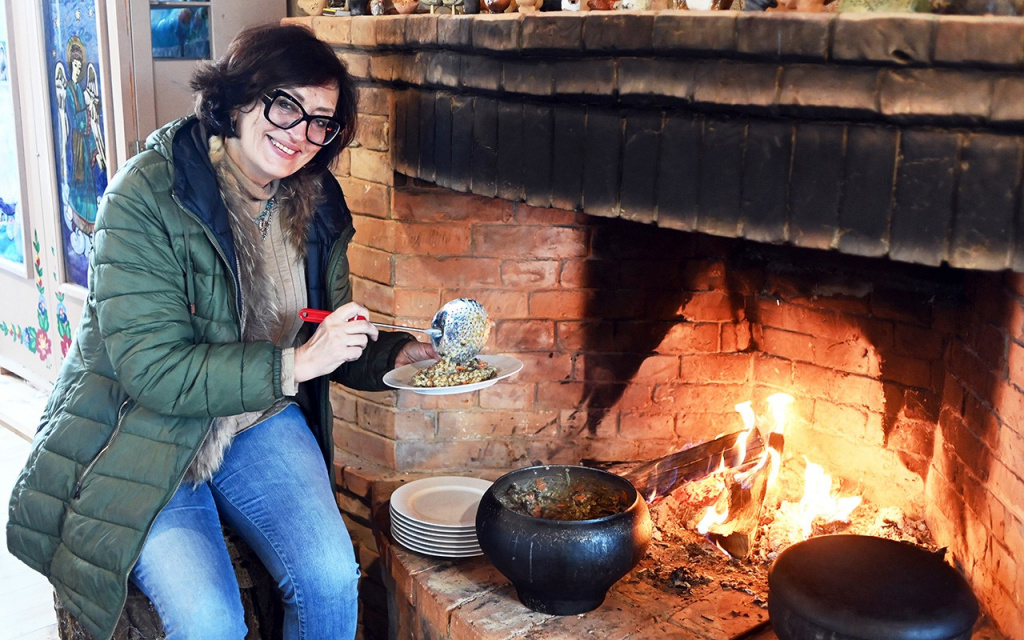 Valeriya Klitsunova, Chairman of the Board NGO "Otdyh v derevne" ["Holiday in the Countryside"] and Coordinator of the initiative "Cluster Model "NAVAKOLLE": Creating and Promoting Local, Organic and Craft Products" explains the choice of a cluster partnership to increase the performance of farmsteads as follows:
"To have tourists stay at a farmstead, we need to provide opportunities for them to have fun, whatever the weather. For example, one day they can go and bake bread at one farmstead, followed by making natural cosmetics at a second location, and then attend some folklore holiday somewhere else. They may go horseback riding and kayaking or visit a local museum at a fourth farmstead, and then go to yet another farmstead to buy unique cheeses. And so on. This is what cooperation – agritourism cluster development – means. People cooperate to build their own regional brand.
As part of the NAVACOLLE initiative, we are creating a cluster that will bring together artisans and food producers, and also farmsteads that produce or use their products in their business. We hope that by the end of 2021, the NAVAKOLLE brand will become familiar to all Belarusians, and the craft and organic produce of its participants will take their rightful place on the shelves of the Farmer, E-dostavka and Etno.by stores, and at markets and fairs."
By uniting under one brand and with the support of the Initiative partners, at least 20 existing businesses will be selling their products using a number of regular online and offline marketplaces. For instance, products of the NAVAKOLLE brand will be supplied on an ongoing basis to the Farmer store in Kobryn. And residents of other settlements will be able to order the brand products online – from Euroopt and Etno.by online stores! Products made from locally available raw materials using traditional technologies will surely appeal to both residents of Belarus and tourists.
At the local level, the initiative is being implemented in partnership with the Committee for Labour, Employment and Social Protection of the Brest Regional Executive Committee, the Department of Labour, Employment and Social Protection of the Kobryn District Executive Committee, the State Institution "Kobryn Territorial Social Service Center", the Farmer store, Etno.by (www.etno .by) and E-dostavka (www.e-dostavka.by) online stores, and the Information and Consulting Institution "Business Development Services".
The initiative "Cluster Model "NAVAKOLLE": Creating and Promoting Local, Organic and Craft Products" is being implemented as part of the Support to Local Economic Development at the Local Level in the Republic of Belarus Project funded by the European Union (EU) and implemented by the United Nations Development Programme (UNDP) in Belarus in partnership with the Ministry of Economy of the Republic of Belarus.
Photography: Sergei Gapon for UNDP Belarus