"Green Map" Portal was awarded as the best project in "E-Environment" category at the prestigious World Summit on the Information Society (WSIS) Prizes 2017 contest. The winners were named in Geneva (Switzerland) on 13 June within the framework of the WSIS Forum.
"Green Card" is a public project that is implemented by the "Center for Environmental Solutions" organization with the support of the project "Supporting the Transition to a "green" economy in the Republic of Belarus", funded by the European Union and implemented by the UNDP in Belarus in partnership with the Ministry of Natural Resources and Environmental Protection of the Republic of Belarus.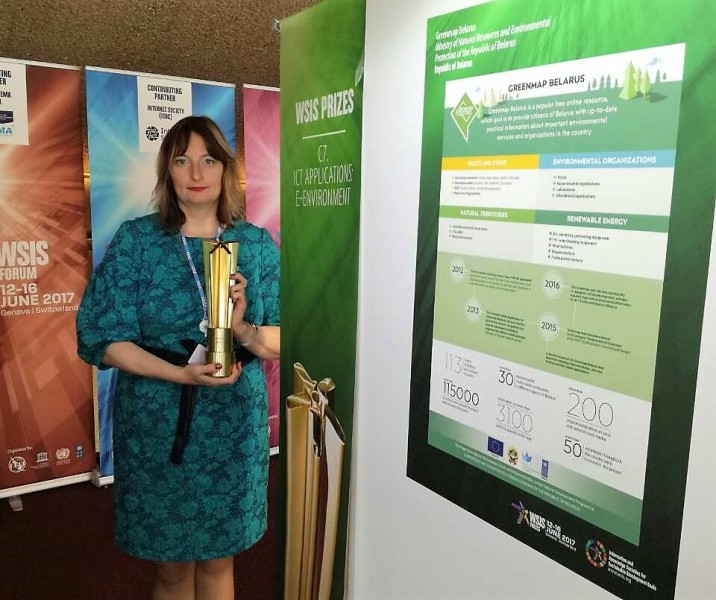 The online resource has the list of important Belarusian "green" spots: the locations of recycling spots and waste collection points; environmental organizations engaged in nature protection; places operating on renewable energy; unique environmental zones. The "Green Map" helps Belarusian people to make their lifestyle "greener" – to find out where it is possible to recycle plastic, glass, paper and other waste, to find the places where solar panels and wind generators are installed, and the locations of parks, public gardens, reserves.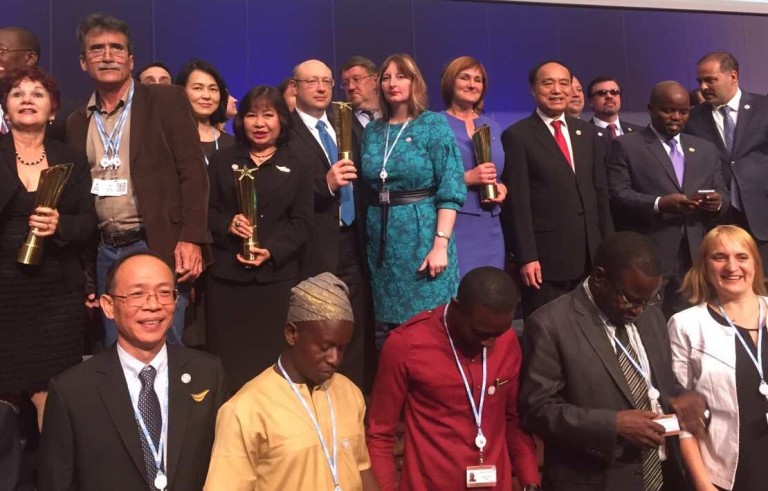 WSIS Prizes contest honours outstanding projects that leverage the power of information and communication technology to accelerate socio-economic development around the globe. The contest has 18 categories. 345 projects from all around the world have taken part in the contest this year. A record-breaking 1.1 million votes were cast from 30 March to 30 April, 2017, in the online voting process that resulted in 90 exceptional ICT initiatives that were selected for the final stage of the sixth edition of the WSIS Prize contest.
The project "Supporting the Transition to a "green" economy in the Republic of Belarus", within which the "Green Map" portal is developed, aims at supporting the Republic of Belarus in generating "green" economic growth, including environmentally sustainable and economically feasible use of natural resources, promotion of green production and green consumption patterns, green jobs creation, changing target group's behavior towards greater environmental sustainability. The budget of the project – 5 million euro.