The Minsk Cycling Community launched the sixth season of its Adult Cycling School. It takes only your design to start training – you can come to the classes even without your own bicycle.

The School classes will take place twice a week, at 18:00-20:00 one Wednesdays and Thursdays. The assembly point is by the fountain in Yanka Kupala Park. Everyone will have time to learn to ride a bike and get up to speed on relevant traffic rules. The classes are scheduled to take place until October under any weather conditions.
Last year, the Cycling School was graduated by 150 Minsk residents. It shall take one 3-5 classes on average to feel comfortable behind a handlebar. The training is completely free; one only has to
get registered
. Besides, if you already know how to ride a bike, you can join the School as
volunteer trainers.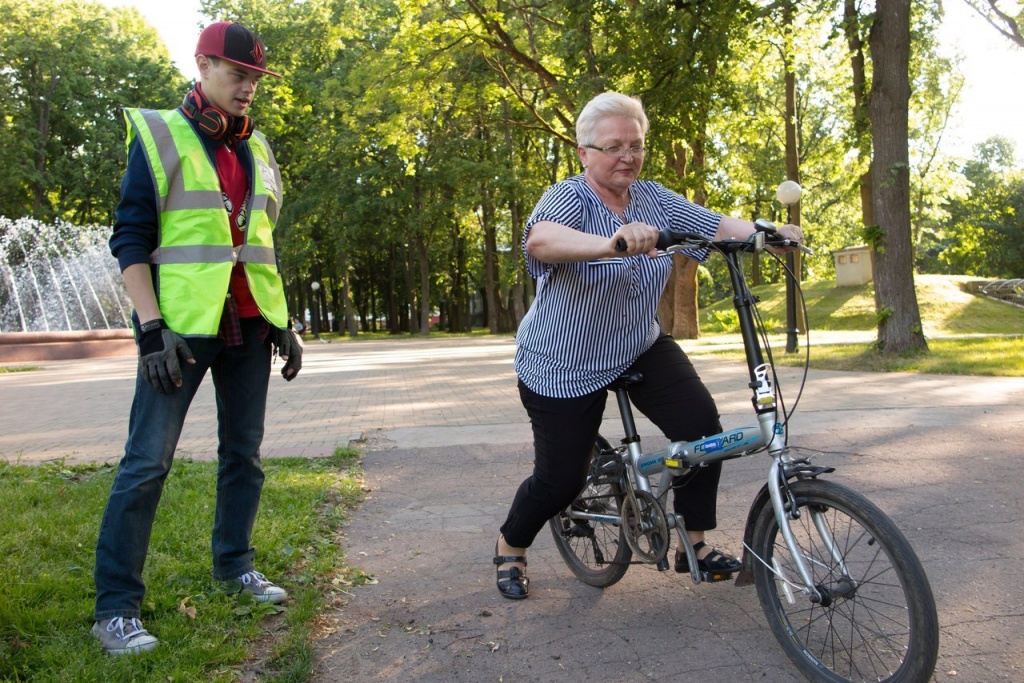 The Cycling School is a public non-commercial project of the Minsk Cycling Community aimed at providing people with an opportunity to learn to ride a bike from scratch. The project has been implemented in Minsk since 2014. Since 2017, the School has been financially supported by the European Union under the
Belarus Urban Cycling
Project.
The Cycling School website and official groups in social media:

http://xn--80adjuebtb2g.xn--90ais/

facebook.com/bicycle.school.minsk

https://vk.com/bicycle_school.minsk
Please contact the project officer Maxim for more details (+375259197515, VK:
https://vk.com/maks22222
).

Press contacts:
pr@bike.org.by
, 8-029-3481769 (Darya Kosko).