Modernization of street lighting in Polack entered the final stage. First LED lights are being installed on Bahdanoviča Street in the Airport microdistrict by Homieĺ Fatsit LLC.
Within the
PubLiCity
project , funded by the European Union in the framework of the
EU4Energy
initiative, Polack District Executive Committee signed four contracts with suppliers for the purchase of more than 1,500 LED lamps, 34 street lighting control systems, 12 autonomous lamps with solar batteries and about 50 km of cabels. The amount of the purchase - 960 thousand Belarusian rubles.
First Deputy Chairman of the Polack District Executive Committee
Sergey Leichenko
, commenting on the situation, noted that within the framework of the project an energy audit was carried out covering the territory of the city. As a result, 18 streets that needed modernization were identified.
"We will be the first in Belarus to create lighting that fully meets European standards, and this will not only make the urban environment more comfortable, but will also significantly save budget funds. In three months there will be a completely different light in Polack," the First Deputy Chairman of Polack District Executive Committee Sergey Leychenko said.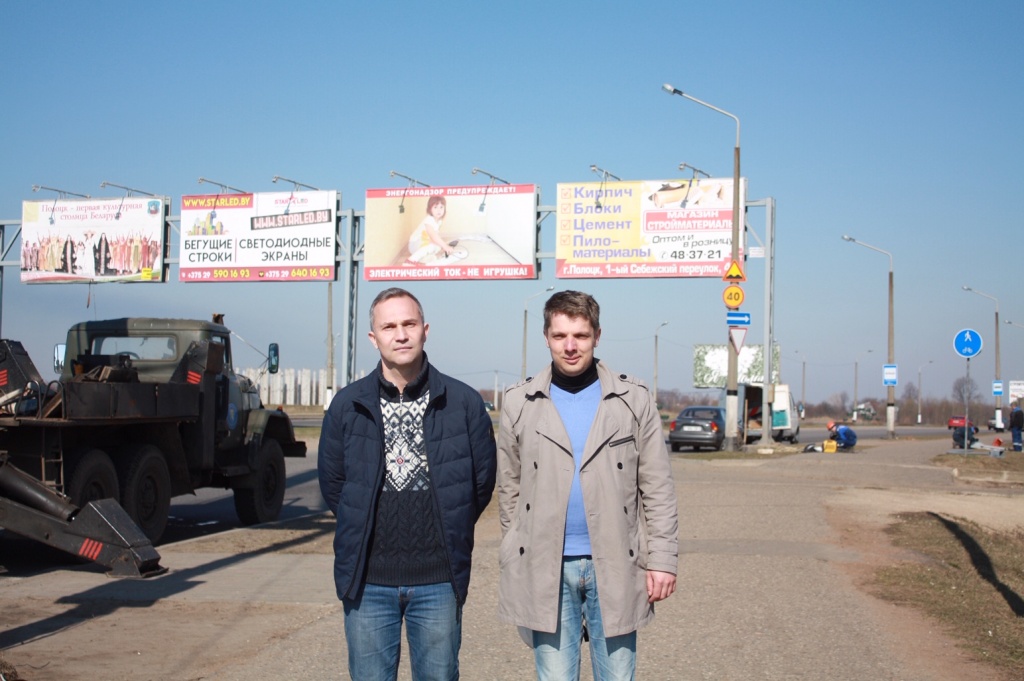 "Thanks to the new LED lights, we expect significant savings in energy consumption, reduction of CO2 emissions. The system will be controlled from a single center in real time, which will allow monitoring quickly the lighting networks, determining malfunction and taking action as soon as possible. This project is innovative; there are no examples of such project in our country. According to the results of project implementation, further promotion of similar light technologies in Belarus is depend,"
Vyacheslav Soshalsky
, Leading Electronic Engineer of the Municipal Communal Services Unitary Enterprise Polack, said.
"We have already worked on facilities related to the street lighting installation, mainly in our own home-based city of Homieĺ. We already have the necessary experience in such works. It is interesting to us, as well,"
Alexey Novik
, master of the installation site of Fatsit LLC (Homieĺ), said.
In addition, more than 20 objects in the central part of the city, as well as a bridge across the Zachodniaja Dzvina river, will be decorated. And this is not a random decision: the lighting plays an important role, in many ways forming a positive image of the city.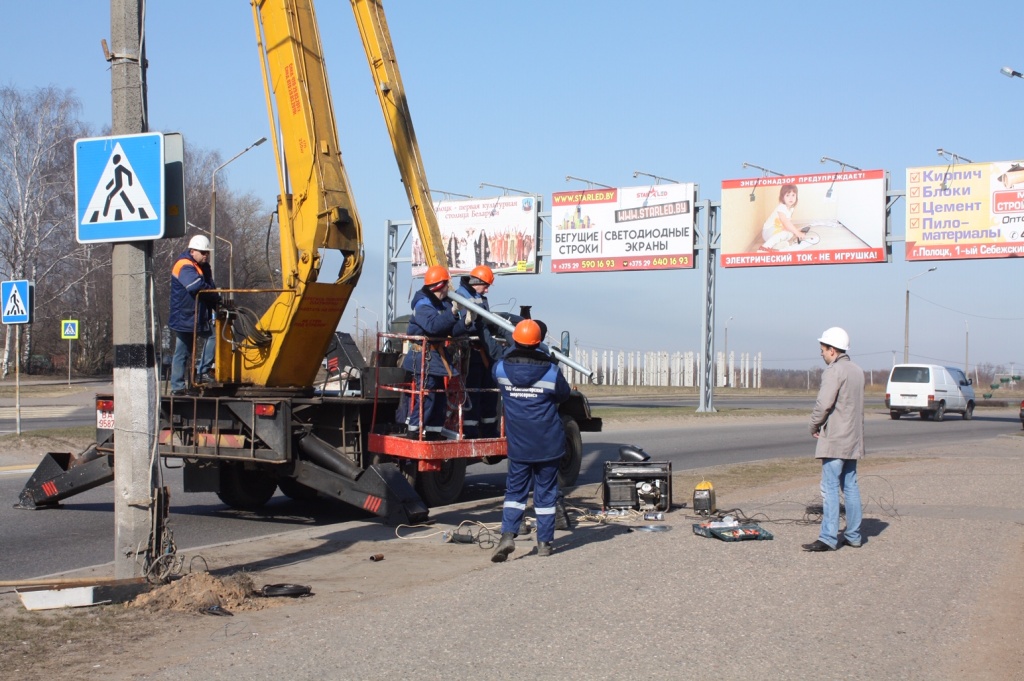 The equipment, removed on Francyska Skaryny Avenue, will be installed in other areas of the city. And the funds saved on its operation will allow developing urban lighting in the future.
Source:
Polacki vesnik
.