The fourth season of the Faces of Projects photo exhibition was launched in Ščučyn on September 18. Ščučyn is one of the smallest town, where the exhibition has been exposed during the 4 years of its history: a little over 15,000 people live there now. Ščučyn is an ancient town of the Magdeburg right; among others, it has preserved a Piarist convent complex with the St Theresa Church, a graveyard chapel and the Druccy-Lubeccy palace. Therefore, on the way to Hrodna, many tourist drop by in Ščučyn (67 kilometres away from the region capital).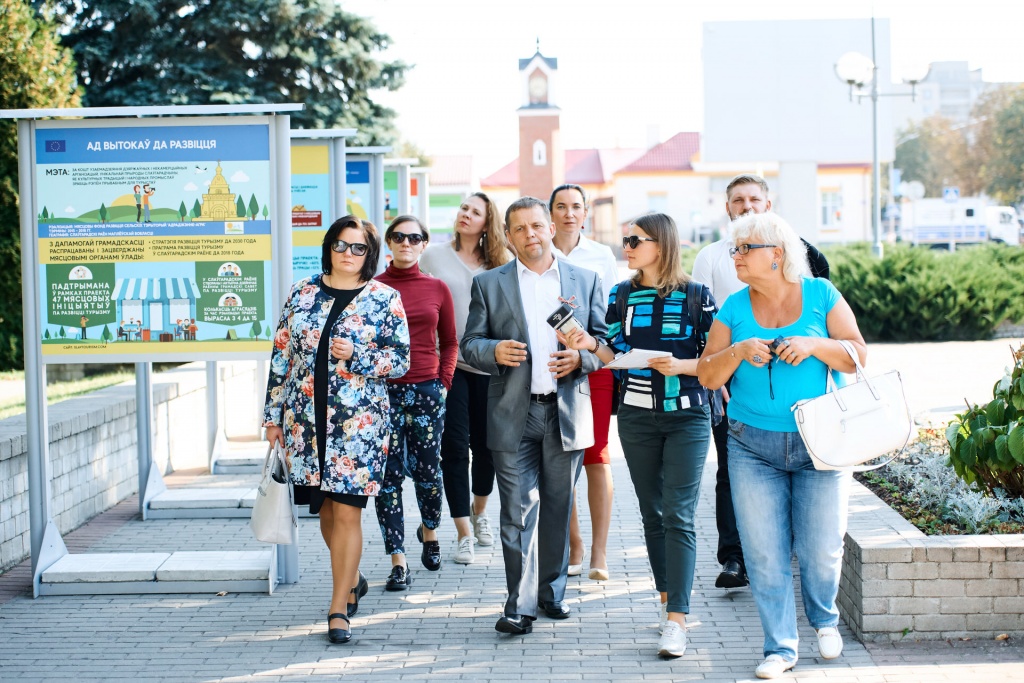 The Faces of Projects unrolled in the town's central square next to the Svabody square; the exhibition consists of 28 personal stories. The photograph author is the renowned Belarusian photo artist Yulia Matskevich. Since 2015, she has made almost 60 photo stories for the project and travelled through all corners of Belarus. The infographics also plays a crucial role by visualizing the mechanism and key features of each project.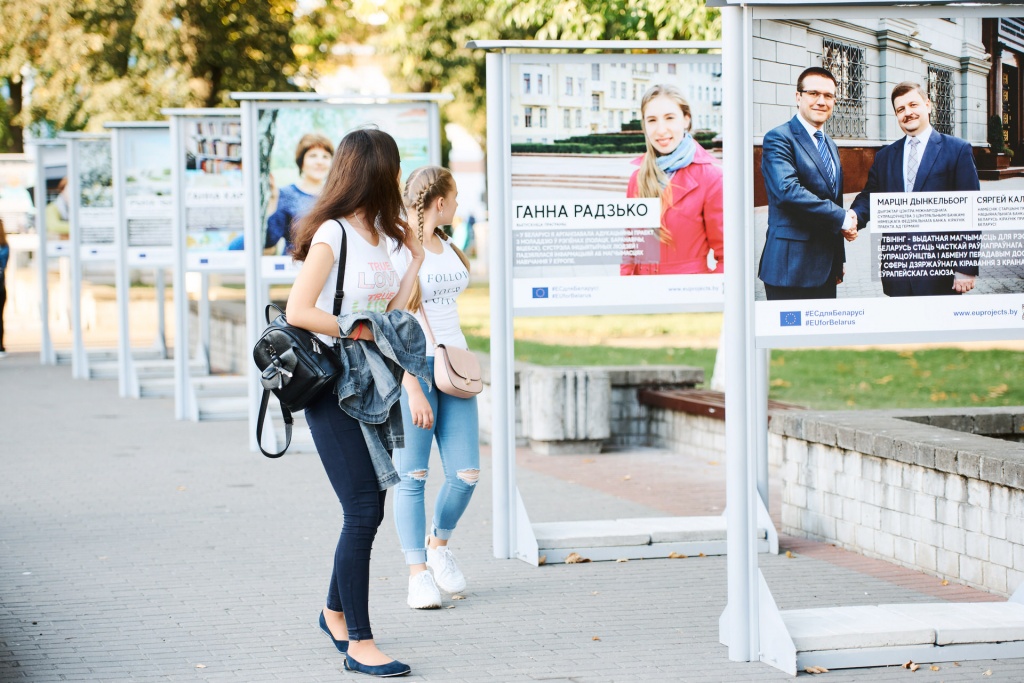 One of the represented projects is
Agenda-50
, which is aimed to develop strategic documents for explaining the essence and importance of the Convention on the Rights of Persons with Disabilities, actively engaging local communities in the process, uniting people from various regions for experience exchange and mutual support, thus facilitating the drafting of the national policy on disability. At the opening ceremony, the project was presented by Angelina Shpakovskaya, head of the Day care Department for the Elderly of the Ščučyn District Territorial Social Services Centre.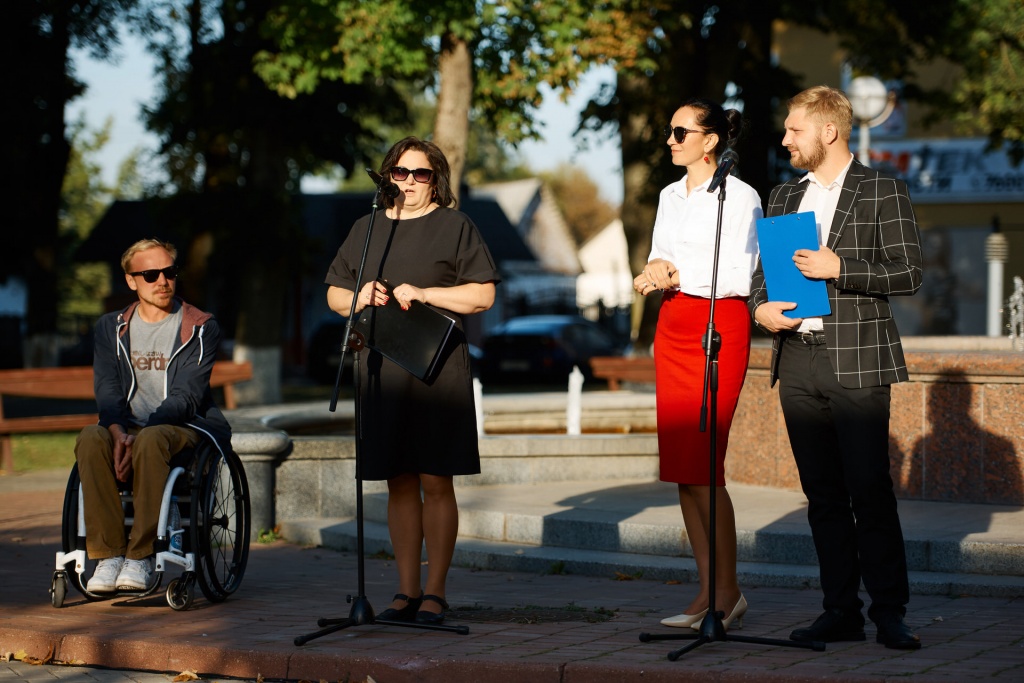 In addition, journalists had an opportunity to address their questions to one of the exhibition heroes – Alexander Avdevich, head of the Lida inter-district nongovernment organization "Republican Association of Wheelchair Users" (
Learn to Act
Project), who came intentionally came to the exhibition opening from Lida.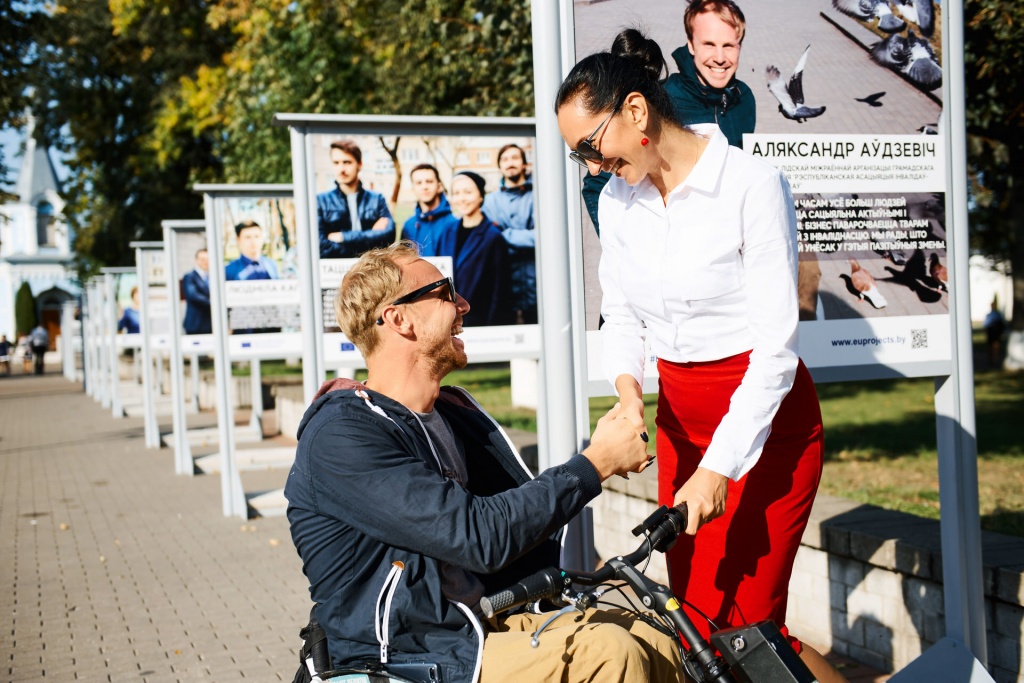 At the ceremony, Angelina Shpakovskaya awarded Alexander with a diploma and expressed appreciation for setting up the Inclusive Barista School in Ščučyn.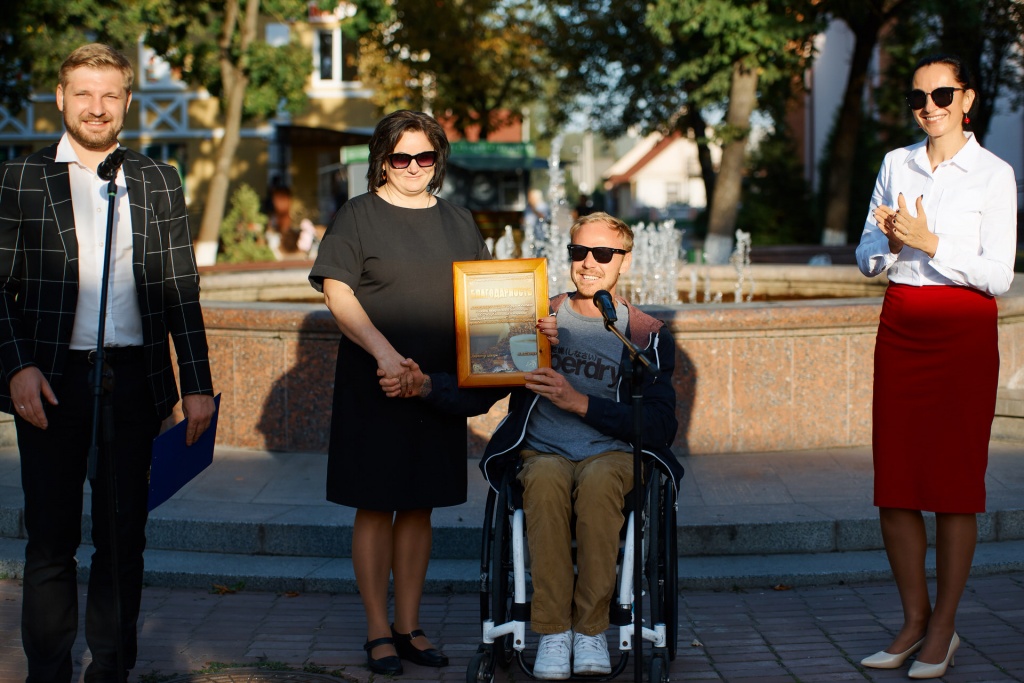 Welcome speeches at the opening ceremony were pronounced by the Deputy Chairperson of the Ščučyn Regional Executive Committee Ms Yelena Pasiuta and the Project Coordinator of the European Union Delegation to Belarus Ms Natallia Stasevich.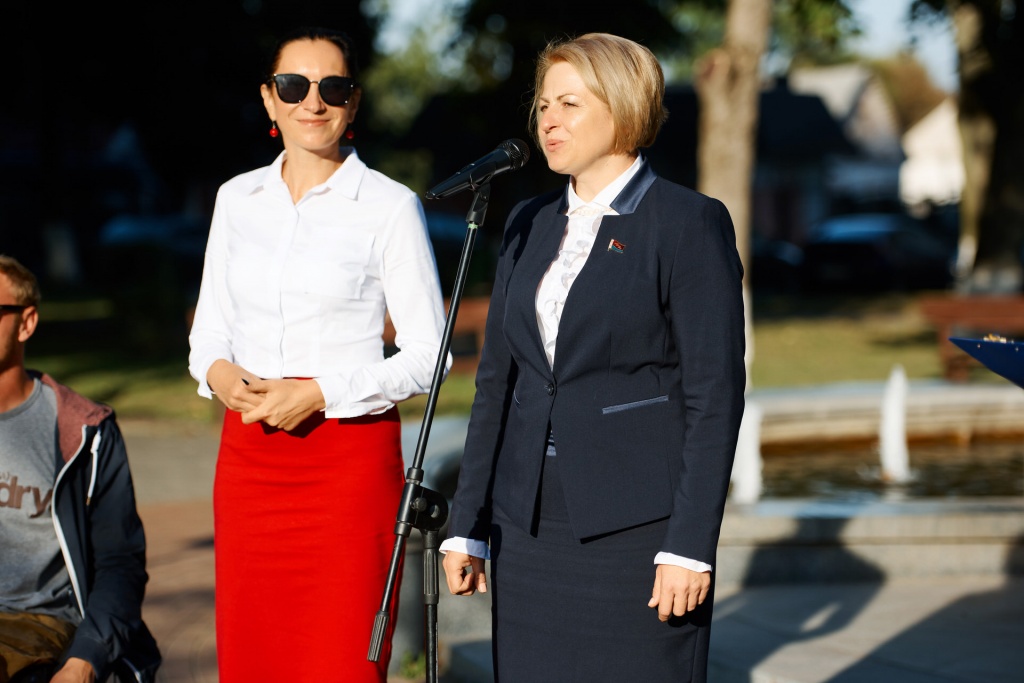 As part of the opening ceremony, Ms Natallia Stasevich held a meeting with representatives of local authorities and nongovernmental organizations in the Ščučyn Children's and Youth's Art Palace.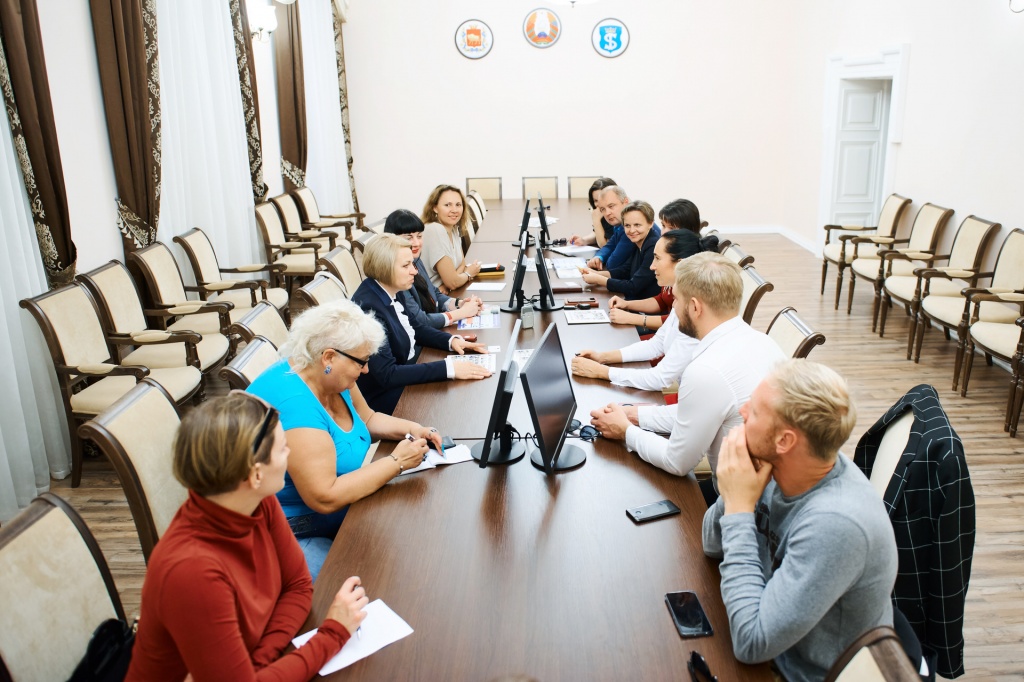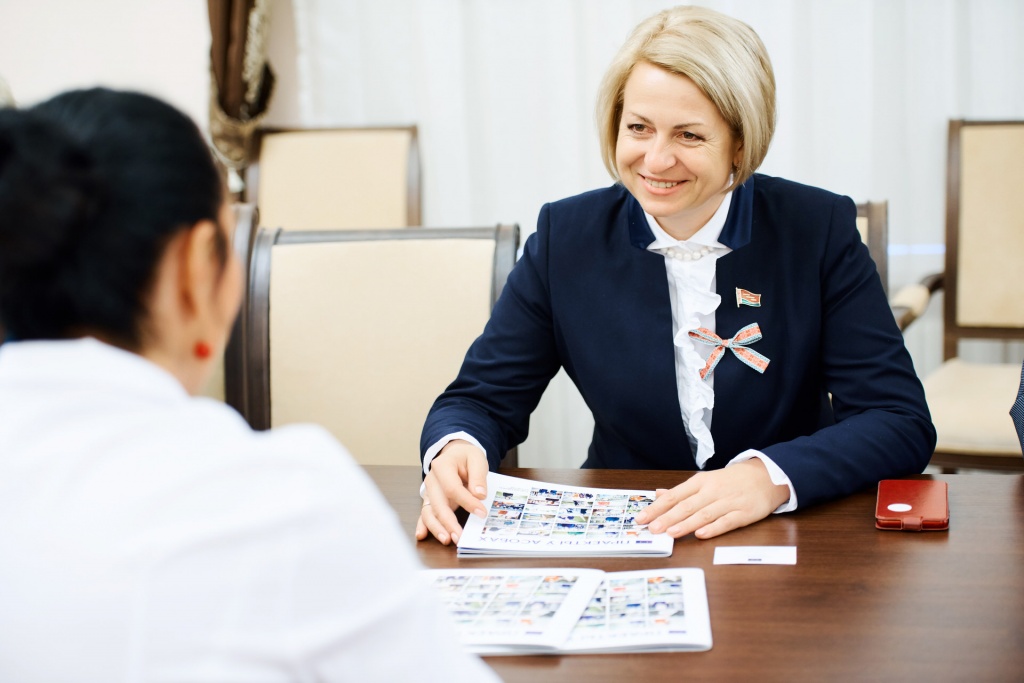 "We would like to, as much as possible, raise the awareness of local authorities, nongovernmental organizations, representatives of social structures and healthcare establishments interested in participating in the European Union projects, in order to enhance their understanding of the activities carried out by the EU in Belarus now", emphasized Ms Natallia Stasevich.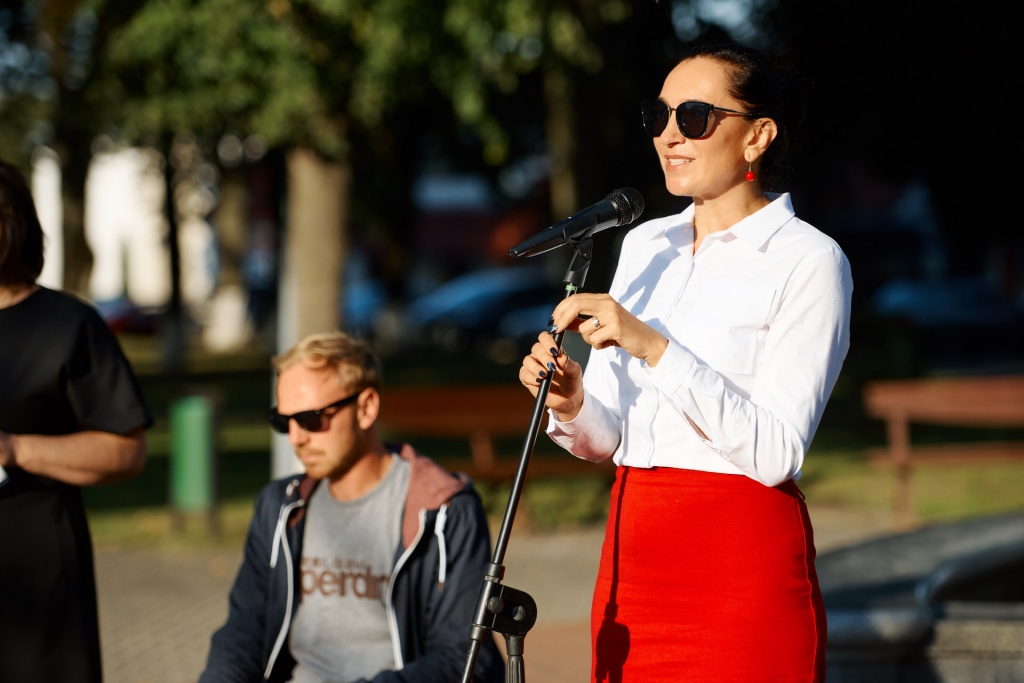 The Faces of Projects exhibition will be on display in Ščučyn until September 30; the next town is Hrodna.