A bicycle lane on a road in the Minsk city centre, free bicycle repair shops, bike garages, a cycling school… All this and much more has been accomplished in the country under the
Belarus Urban Cycling
international project. The project was completed in March of 2020; it was implemented by the Centre for Environmental Solutions and Minsk Cycling Community with financial support from the European Union.
See for yourself, how much more bike-friendly Belarus has become during this time. We would like to present some (though not all) outcomes.
October 2017. The adult cycling school turns out more than 100 graduates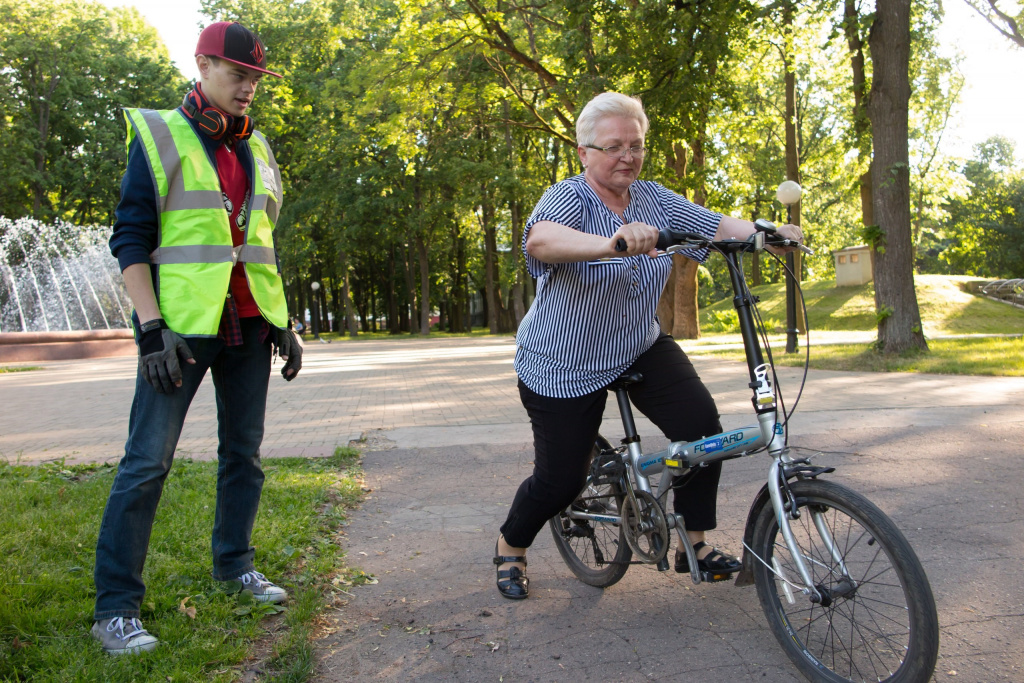 Minsk Cycling Community (MCC) began to train adults in cycling back in 2014. The demand for their classes boosted in spring of 2017 with more than 60 persons signing up for the cycling school. Back then, MCC promptly hired a large team of volunteer trainers, expanded the training schedule and came up with enough bicycles to train such a number of customers. In the summer of the same year, the cycling school turned out up to 20 new cyclists.
Later on, several other cities and towns, i.e., Brest, Bychaŭ, Viliejka, Barysaŭ, Homieĺ and Baranavičy, followed the suite of Minsk.
Read a
special guide
to find out how to open a cycling school in your community and how to teach/learn to ride a bike without any bruises or stress.
January 2018. Belarus adopts the Cycling Development Concept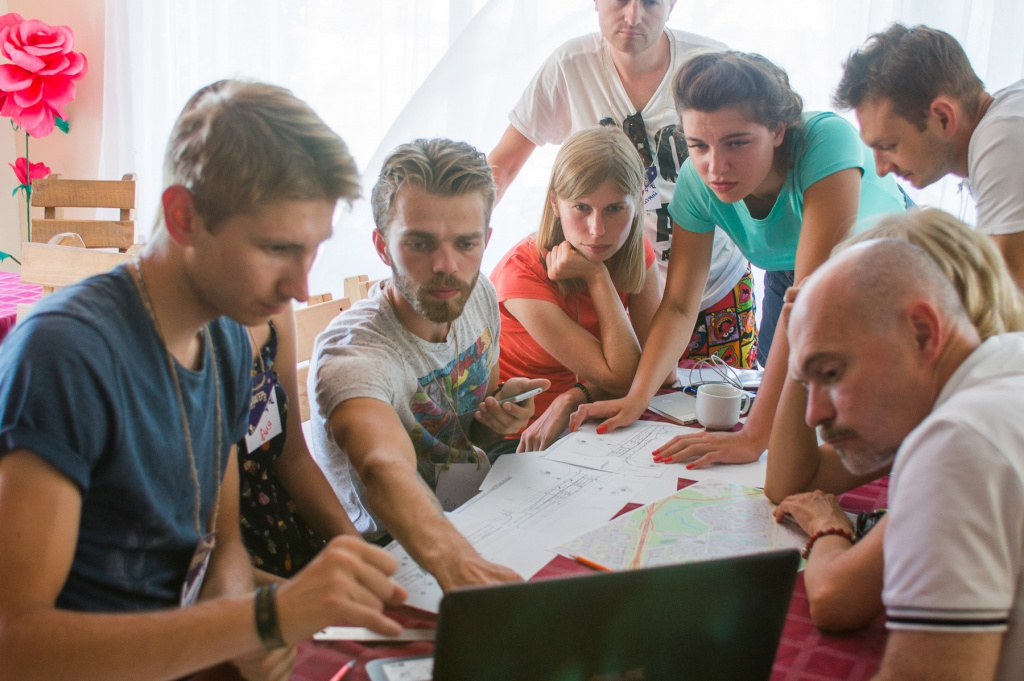 Belarusian cycling activists received an official document, in which the state sets forth its cycling development goals until the year 2030. The main indicators are safety data and bicycle use rate.
The national concept provides a benchmark for regional and local authorities in devising their urban or regional cycling development plans, while the cycling community is now able to draw upon it in lobbying cycling infrastructure projects.
When one can make a reference to the official commitments to raise the bicycle use rate in cities.
June 2018. The capital city introduces a cycling officer/cycling infrastructure adviser
The officer helps settle cycling-related issues in the city and provides a liaison between cyclists, the city administration, designers and road police.
This is a new position for Minsk; it was introduced owing to
Urban Cycling in Belarus
project. A public adviser on cycling development also joined VelaHomieĺ NGO in the city of Homieĺ.
Now, the project team is promoting the idea of establishing a separate cycling officer position with the city administration, as it happens in other countries.
How cycling advisers contribute to urban development
September 2018. European Mobility Week in 10 cities across the country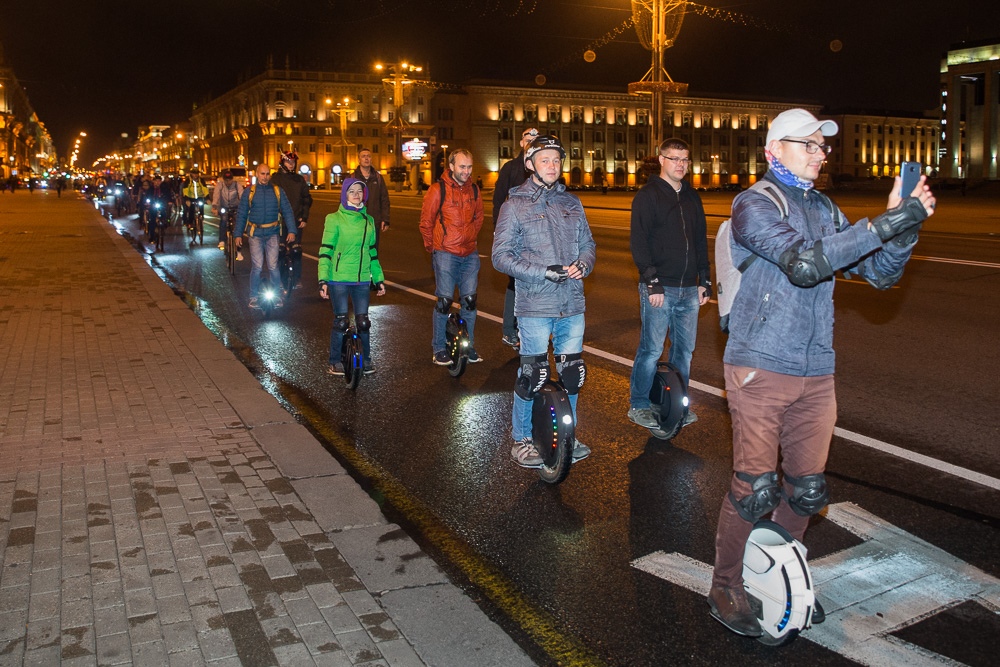 Owing to the European project, the number of Belarusian cities officially acceding to the international
initiatives
, such as
Winter Bike to Work
,
30 Days of Biking
and, of course, European Mobility Week, increased. In 2018, the project team assisted with promoting the European Mobility Week ideas in more than 10 cities of Belarus.
November 2018. Developers must provide for bicycle parking spaces in new buildings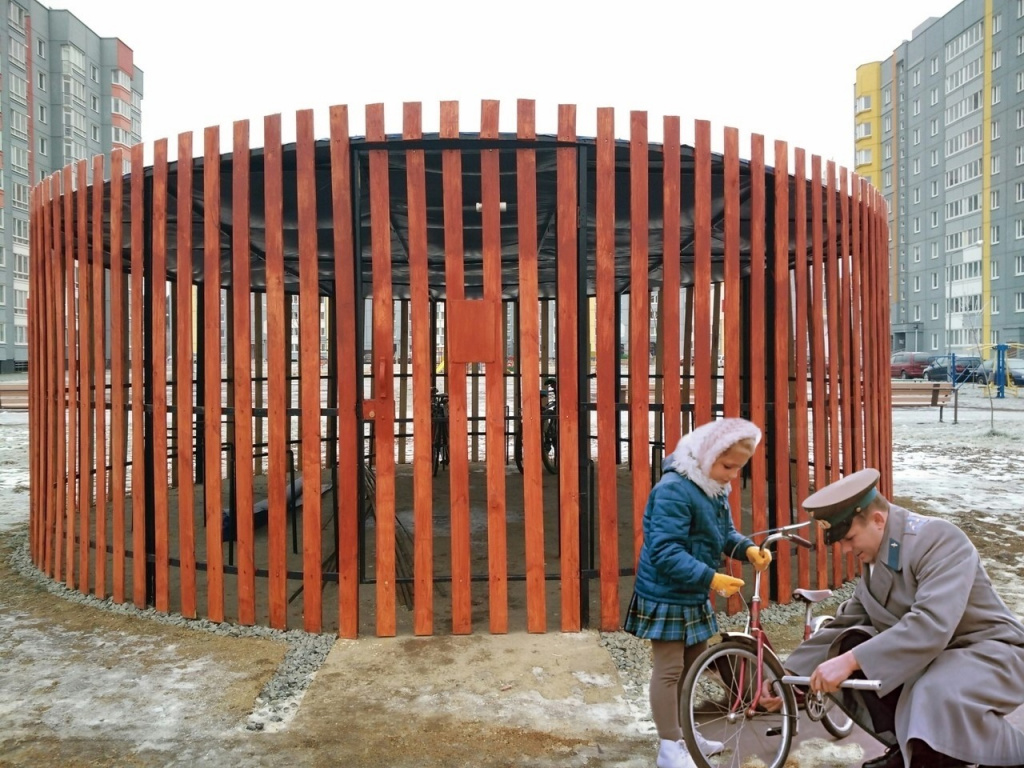 On 1 November 2018, a
revised urban planning regulation
came into effect in Belarus requiring designers to provide for bicycle parking in apartment building designs. One of its shortfalls is that it fails to accommodate the actual residents' demand for parking spaces: only one bicycle parking space for 10 apartments.
In 2019, the expert team of
Urban Cycling in Belarus
project put forward a motion to provide for permanent bicycle storage spaces in the quantity of at least 0.5 space per apartment, which meets the actual demand.
At the end of 2019, the provision was incorporated into the new draft revision of this paper.
May 2019. EuroVelo 2 route construction completed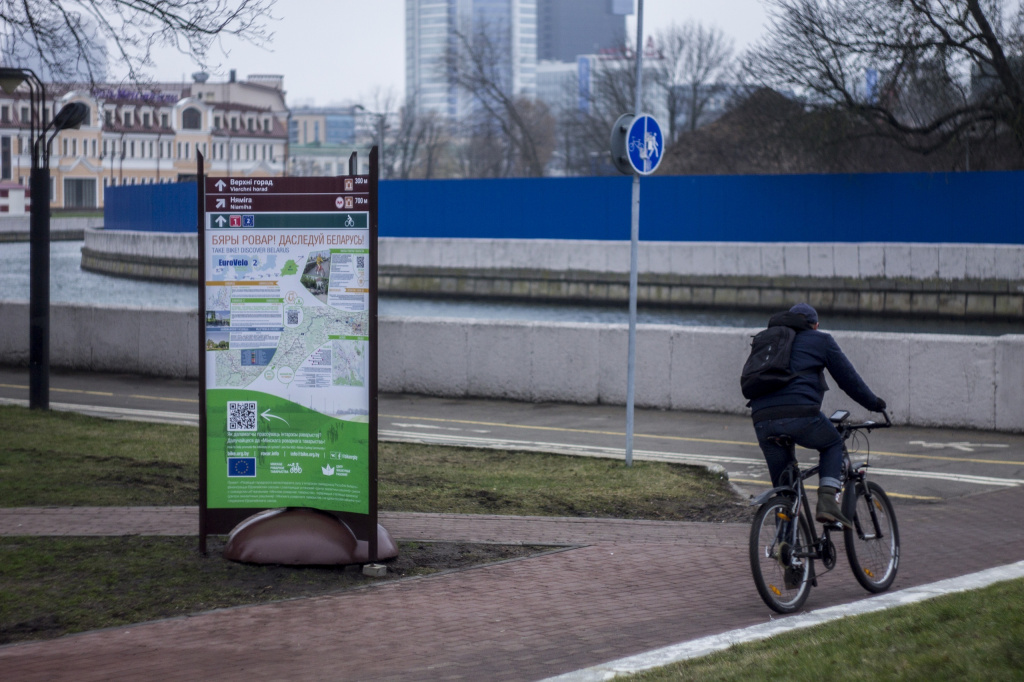 350 kilometres of EuroVelo 2 cycling route had been built by May 2019 in Brest and Hrodna regions. It is part of an international route that starts in the Irish town of Galway, runs through 7 European capitals (including Minsk) and finishes in Moscow. The overall length of the route is 5,500 kilometres including 600 kilometres across Belarus.
The route is convenient for cycling, as it combines the safest and most suitable roads avoiding complex sections, with road signs and markings pointing the travellers in the right direction.
You can check the route map with all places of interest and service facilities at
eurovelo.by
. And
here
you can download a cycling route mapping guide developed under the project by the team of the Centre for Environmental Solutions and Minsk Cycling Community.
June 2019. A bicycle lane appears on a road in the Minsk city centre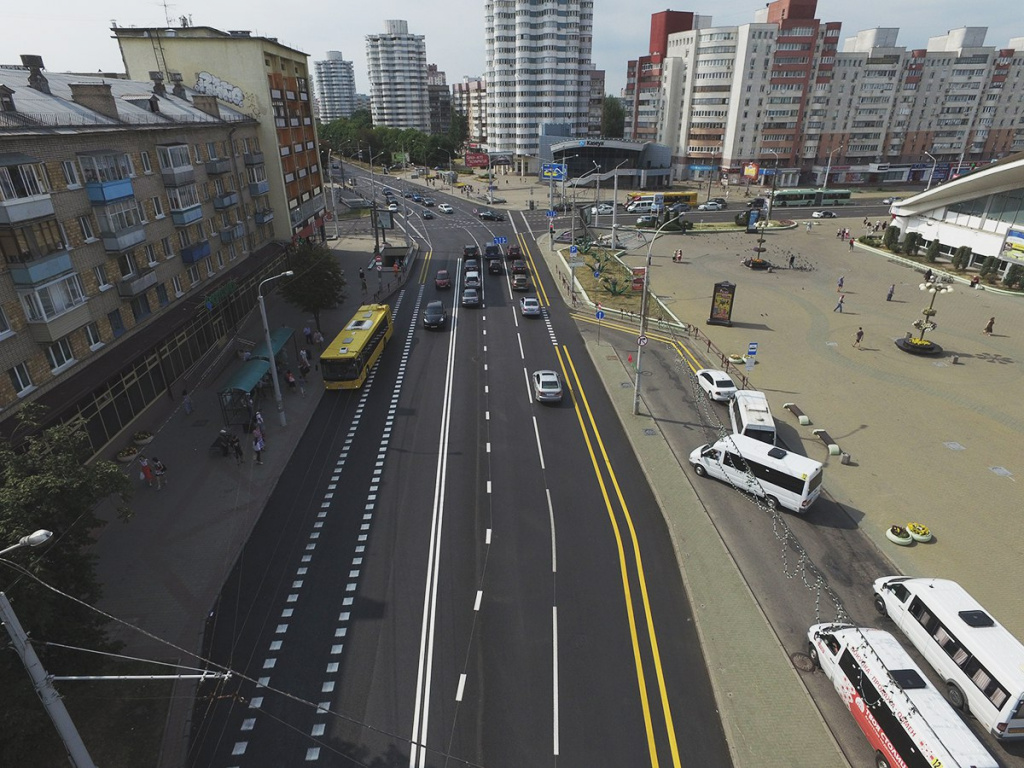 This is the first and, so far, the only bicycle lane on a roadway in the capital city (at Viery Charužaj Street). This is the city's pilot project that may be used as a standard solution for modifying streets in various cities.
The project was developed by public experts and implemented with the municipal budget funds, which turns it into a great example of intersectoral cooperation
July 2019. Urban bicycle rental opens in the capital city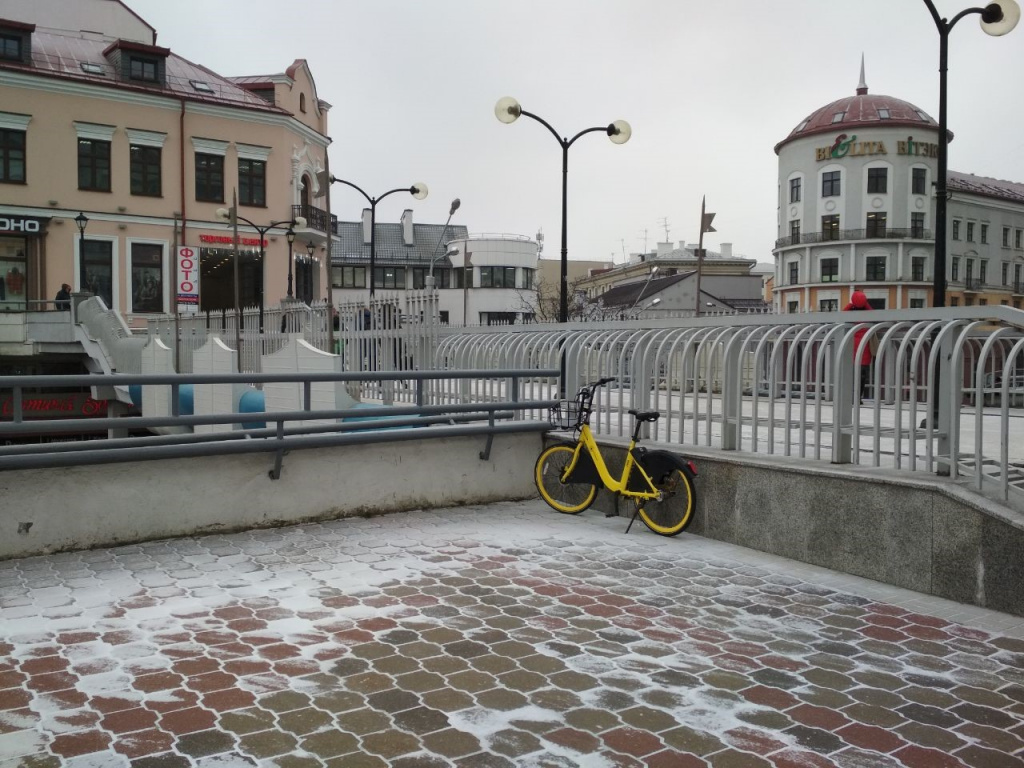 3,300 more bicycles turned up in the capital city literally overnight. Kolobike, the first in Belarus urban bicycle rental was launched by a private company; yet the opening of the Belarusian bicycle sharing system was made possible in part owing to the promotion of the issue by the team of the Minsk Cycling Community and Centre for Environmental Solutions.
In autumn of 2019, the yellow bicycles turned up in Brest, as well; the 2020 plans include expansion to Hrodna, Homieĺ, Barysaŭ, Žodzina and Pinsk.
September 2019. Numbers of cyclists exceed the most optimistic forecast
The
cycling
polls show that the numbers of cyclists in the national capital and regional centres have boosted. Thus, 43% of Minsk residents and exactly half of Brest residents go to work by bike once a month, and more often.
November 2019. A collection of materials and an expert network created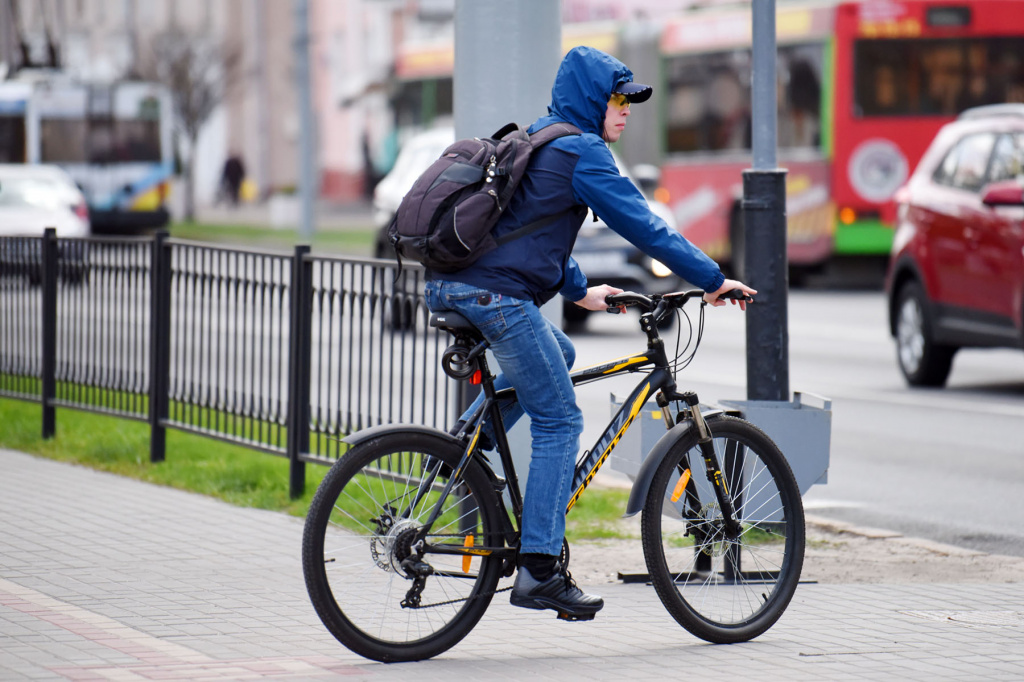 Three new cycling organisations: VelaHomieĺ (Homieĺ), Saljanka (Minsk) and Velavektar (Navapolack) were officially registered in Belarus during the project period.
In addition, the project's educational activity package (the cycling camp, public lectures, organisation development workshops,
PraRovar
forum) enabled the creation of an informal network of cycling organisations in Belarus that keep exchanging experience and combine their efforts for bringing city cycling events to the national level.
All expert work is shown at
rovar.info
.
March 2020. Television PSAs and cycling billboards come up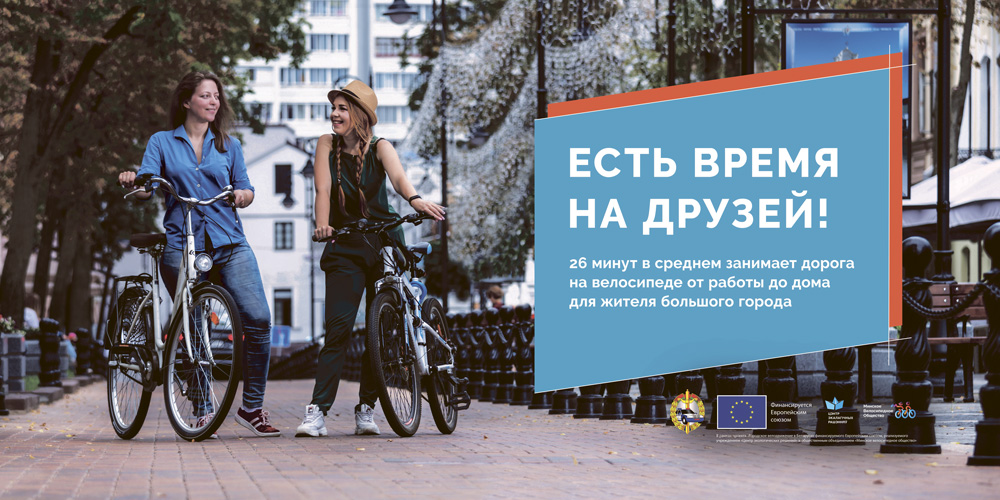 There is time for sports, for taking care of your health, for your friends, your family and your loved ones. This public service announcement appeared in the streets of Minsk in March. Today, cycling billboards are to be found not only in the capital city, but in Mahilioŭ, Homieĺ and Brest, as well.
Moreover, Mir TV is running a PSA video clip about polite riding and the traffic code with the tagline "It does not matter, whether you are holding onto a steering wheel or a handlebar".
March 2020. Dozens of new cycling infrastructure elements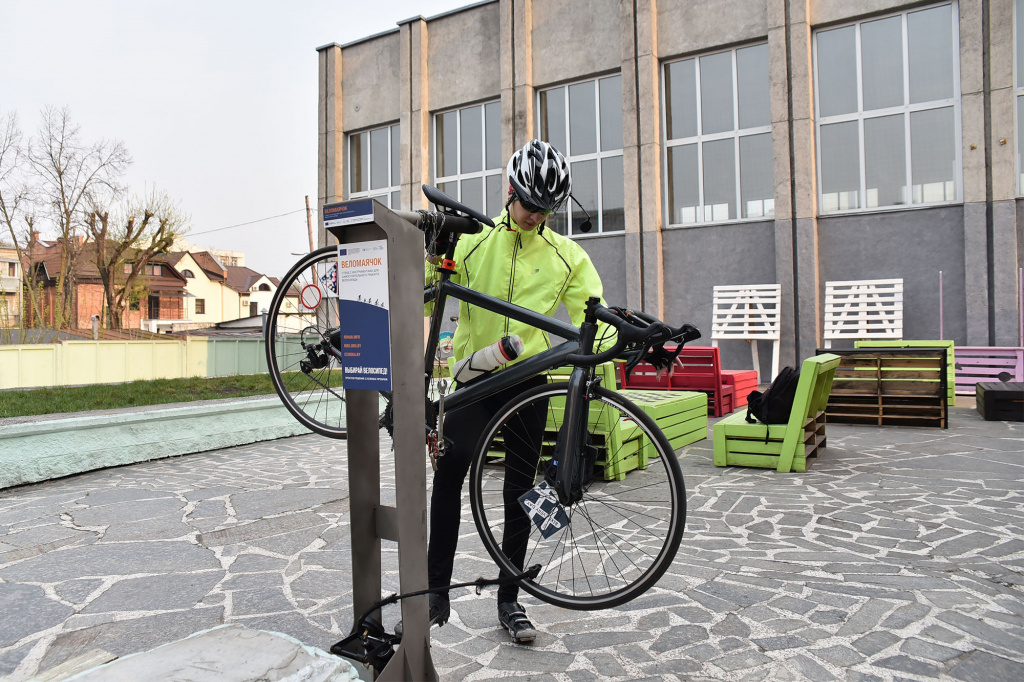 New bicycle parking stations, bicycle repair shops (bike spots), bicycle garages and local cycling routes have appeared in 18 cities and towns of Belarus. Some organisations have acquired official bicycles.
Check the changes
here
!
The project is over, but its outcomes are noticeable throughout the country.
– At the very beginning of the project we stated the European Union funding: EUR 560,000. Many people had advised us to lower kerbs, set up a bike rental, or even build a bikeway… With that amount, we would hardly have managed to build six kilometres, – recalls the Project Manager of Urban Cycling in Belarus project and staff member of the Centre for Environmental Solutions
Darya Chumakova
. – Still, our goal was to create a cycling development framework and achieve some sustainable results. Therefore, we did not deal with each individual kerb or bike; instead, we expedited the approval of some key cycling development papers, held several workshops in the cities and towns to bring local cycling activists together with authorities for joint action, and much more. I am convinced that with the project, we have bought not fish, but we have given some fishing rods to people and we have explained to them how they could get their 'cycling catches'.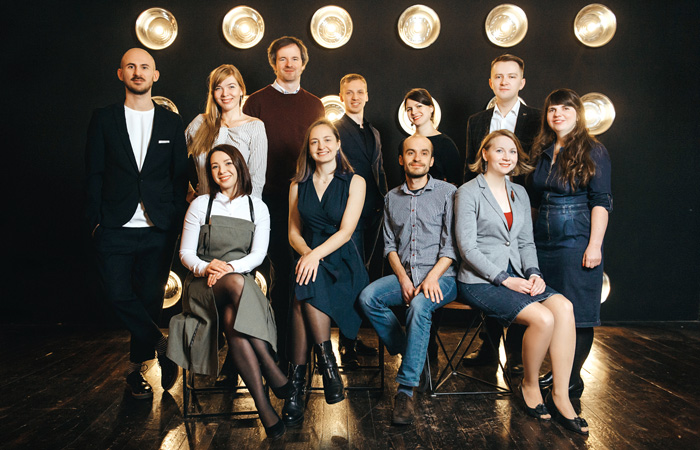 Contributed by: Tatiana Zharnosek
Photos: Maria Amelina, Alexey Balasay, Yelena Katushka; Minsk Cycling Community Archive